Seven games that take place in the Mario universe charted in the UK's top 20 last week, confirming the plumber's dominance 35 years on from his introduction.
Nintendo celebrated Mario's 35th anniversary in 2020, and it has become plain to see since then that the plumber is more popular now than he has ever been. Not only did Super Mario 3D World + Bowser's Fury shoot straight to number one in the UK following its release last week, but seven of the top 20 spots are currently occupied by games that take place in the Mario universe.
Mario Kart 8 Deluxe was the only other Mario game to break the top ten. Its consistency when it comes to chart position suggests Mario Kart 9 is still a long way away. Next up is Super Mario 3D All-Stars at 12, then Super Mario Odyssey at 14, Super Mario Bros. U Deluxe is 16th, Mario Party in at 18, and Luigi's Mansion 3 is the 19th best-selling game in the UK right now.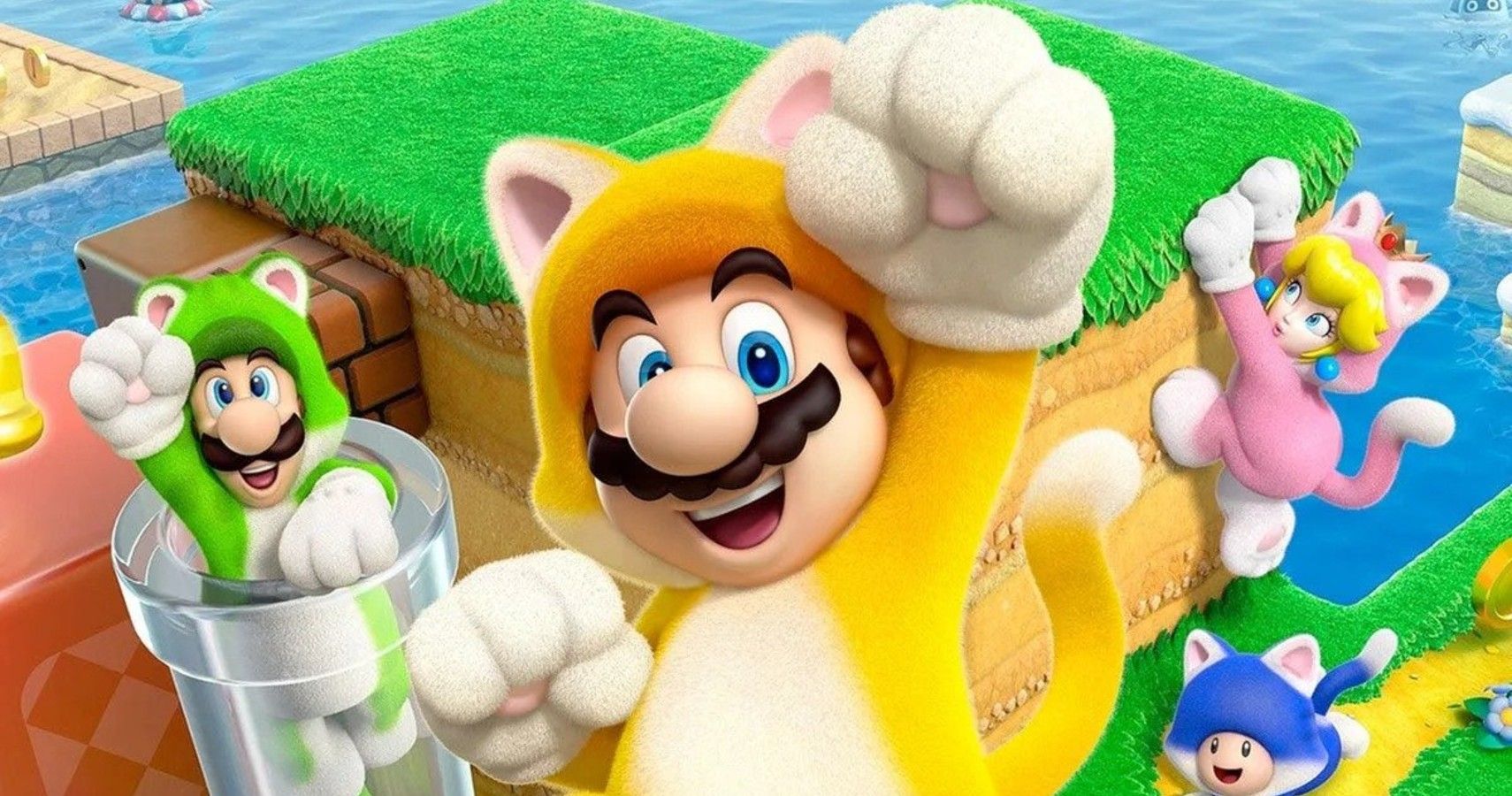 Just to clarify, this isn't a chart for Nintendo Switch games alone. Mario is dominating a chart in which all game sales are eligible. Non-Mario games nestled in include FIFA 21, Black Ops Cold War, and Assassin's Creed Valhalla. However, Mario isn't the only Nintendo presence. Animal Crossing: New Horizons and Ring Fit Adventure also made the top ten.
Last week's best-seller Super Mario 3D World + Bowser's Fury has more to celebrate than topping the chart. Its UK launch was almost three times better in terms of sales than when the original game was released on the Wii U. If that comparison doesn't work for you, it debuted in the chart back in 2013 a full 13 places lower than where it finds itself right now.
Mario games continue to go from strength to strength following the success of 3D All-Stars. That might be due, in some part, to the fact that the remastered collection will only be available for a limited time. Nintendo will stop selling new copies of 3D All-Stars after the end of next month. Considering its continued appearances in the top 20 best-sellers, it's hard to tell whether that is a misstep by Nintendo or an incredibly clever ploy.
Source: Read Full Article