Previously a Google Stadia exclusive, Lost Words: Beyond the Page will be releasing for the PS4, Xbox One, Switch, and PC (via Steam) on April 6.
Rhianna Pratchett, the writer of Tomb Raider, Rise of the Tomb Raider, and Mirror's Edge, is bringing us a new adventure with Izzy, a girl who loses a loved one that's close to her. That trauma brings her into a world that has her solve puzzles with her love of writing. Modus Games and developer Sketchbook Games teases a narrative that "evolves and shapes itself in ways no one could ever see coming." A release date trailer has been published to celebrate the announcement.
Lost Words: Beyond the Page will have us venture through multiple surreal environments that are supposedly brimming with imagination. For example, in levels where Izzy's inside a book, her words become objects that she can jump onto. Once she goes into these imaginative areas, her words provide a visual flow to the level, in a similar fashion to the Winnie The Pooh films.
The challenging puzzles come in when you have to finish passages with the words the game gives you. You have to put them in order and jump on them to proceed forward.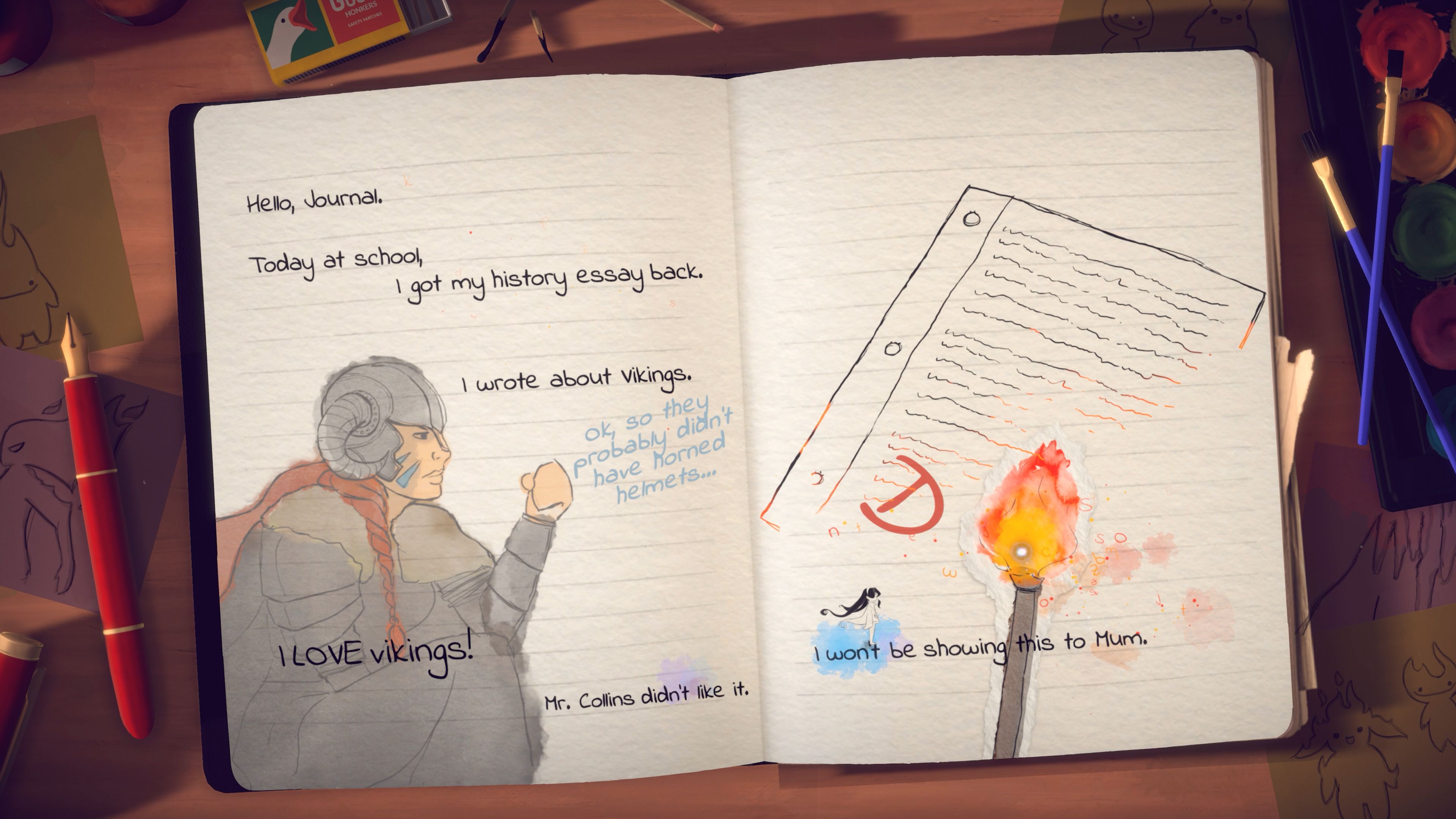 This game's won a few awards since its release last year. It was given the coveted title of "Best Indie Game" at Game Connection Paris, and the writing received "Excellence in Narrative" at DevGAMM, a convention for developers in Russia, Ukraine, and Belarus.
The game's publisher Modus Games has helped bring to life a 3D platformer called Ary and the Secret of Seasons (which released on Stadia in November) and mech combat game Override 2: Super Mech League that features the iconic Japanese character Ultraman in its roster. While the reception of these two games have been mixed, the upcoming turn-based RPG Cris Tales looks promising and brings to mind the likes of Chrono Trigger with its concept.
Next: In Nightmare Interview – Dreamy Horror, Localizing For The West, And The Growth Of Chinese Games
The British "Canadian" Chris Penwell has been a video game journalist since 2013 and now has a Bachelor's degree in Communications from MacEwan University. He loves to play JRPGs and games with a narrative. You can check out his podcasts Active Quest every Tuesday and Go Beyond: A My Hero Academia Podcast on Wednesdays.
Source: Read Full Article