If there is one thing Sega adores, it's the company's own suite of old-school videogames. From modern remasters and wonderfully beefy port collections to adorable plush toys and more, it's clear that Sega wants us to remember more than just that beloved blue hedgehog and his fluffy entourage.
Even so, it's a surprising treat whenever a hip new title goes the extra mile by tossing several Sega hits into the overall package. Judgment does it with Sega Arcade games, and its sequel, Lost Judgment, repeats the trick by adding 12 great Sega Master System games to Takayuki Yagami's collection.
But in order to play them, Yagami's got to find them. By proxy, the same rule applies to us. Help Yagami track down contemporary Sega's new hotness so you can kick back and relax with the classics.
Where to Find Every Master System Game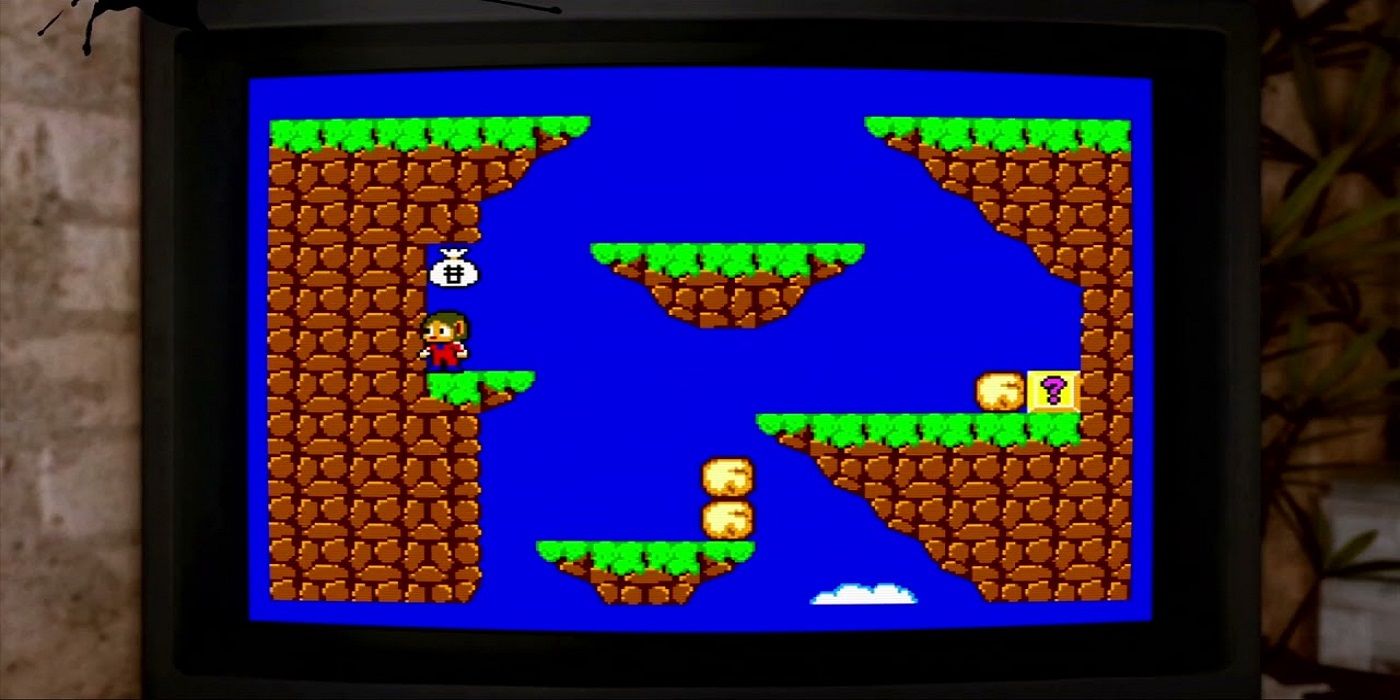 This list aims to cover each game in rough order of the earliest possible obtainment. If you should happen to nab them out of order, don't worry — the rest of the bunch will be waiting for you wherever they may be.
Alex Kidd in Miracle World
Yagami owns this from the start of the game. You can help Sega's initial mascot complete his quest as soon as you can access his Sega Master System in his office at Yagami Detective Agency.
Fantasy Zone
This one's at Deco Rush Shop in Ichinjo. Traipse down Carriage Highway to find the place.
Fantasy Zone can be purchased here for 5,000 yen. It's a bit of a steal, really.
Maze Hunter 3-D
In the halcyon days of two-dimensional dominance, any game that attempted to up that to three got to pat itself on the back with a title that specifically denoted the effort. Maze Hunter 3-D can also be found in Ichinjo, this time through the Detective Dog minigame unlocked in Chapter 4.
Search the area to the immediate west of Tsurukame Poppo and your pup will score you another game.
Penguin Land
Head south from Yagami Detective Agency to find Ebisu Pawn Shop. These silly pawners don't know a great game like Penguin Land when they see it.
Like Fantasy Zone, Penguin Land will put you back a cool 5,000 yen.
Woody Pop
The Squirrel Search minigame might just be Lost Judgment's most taxing one of all. With 56 locations to find, it's going to take you quite some time to complete.
You can get started with Squirrel Search by commencing the 'Squirrels Just Wanna Have Fun' side case. Speak with a girl staring at a squirrel in front of Seiryo High School and prepare for a wild trip even by Yakuza franchise standards.
To obtain Woody Pop in particular, complete Squirrel #37 by searching Game Center Charles.
Quartet
This floaty platformer can be acquired through the Yokohama Gambling Hall for the cost of 2500 Tags.
Use code 7120 to enter the Gambling Hall over in Ichinjo.
Head to the end of Romance Street and enter the back alley to find the door.
Secret Command
Rambo-inspired in virtually every conceivable sense, Secret Command is yours after you've finished up 'A Final Request' side case.
As its name somewhat implies, 'A Final Request' cannot be initiated until Yagami has tackled every other side case in the game. Make sure you've equipped the best accessories and gear you can find because you're up against an optional boss we'll refrain from spoiling.
'A Final Request' kicks off at Yokohama 99.
Enduro Racer
Head over to Benten Pawn for Enduro Racer. There's a catch — the shop won't stock this game until Chapter 8.
Enduro Racer is priced at a competitive 5,500 yen.
Alien Syndrome, Fantasy Zone 2, Global Defense, and Sagaia
We've lumped together the final four Sega Master System games in Lost Judgment because they're all from the same source: a DLC.
The Detective Essentials DLC pack adds all four to Yagami's collection. That's all there is to it!
Detective Essentials also includes some outfits for the Detective Dog, a trio of potential new girlfriends, a skate park, and a drone. If any of it sounds interesting to you, it might be worth the cost.
Source: Read Full Article