Quick Links
How To Craft And Change Weapons
To be a real hero in Lil Gator Game, you'll need a sword. Or a paintbrush. Or was it a magical wand? No matter your preference, every hero needs a weapon to defeat bad guys and the many hordes of monsters in your way, and – thankfully – there are plenty of weapons to choose from.
To get a weapon, you'll need to complete a variety of tasks set by the friends you meet along the way. Completing the quests set by your new friends will earn you weapons and weapon recipes that you can use to diversify your lil' gator and make them truly unique.
How To Get Weapons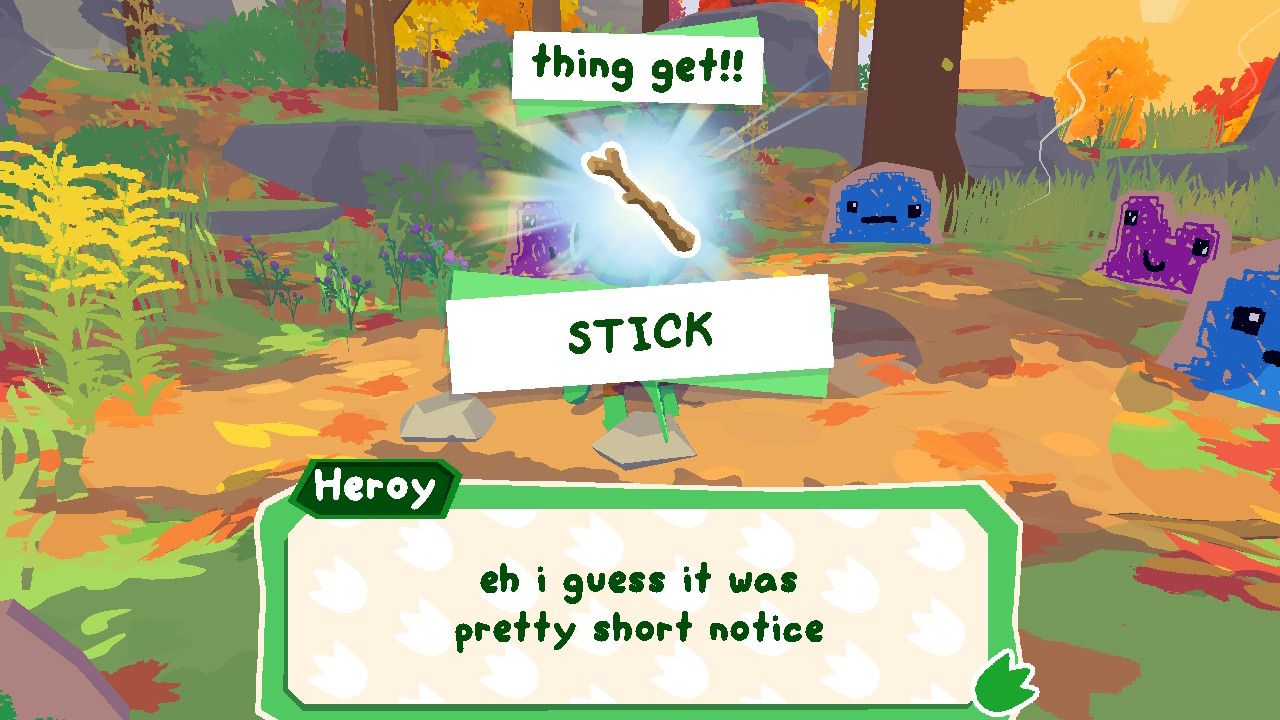 Every weapon on your journey will be available through a quest given to you by a potential friend. There are two ways to earn a weapon:
Be gifted one for free by completing a quest
Be given a recipe by completing a quest, from which you can craft your weapon
Once you have a weapon, you should try it on and check out any special effects it may have. The Painter's Brush, for example, may leave paint splatters on things you hit. Altogether, there are 12 weapons to find, and they are:
All Weapons

Name

Giver

Quest Description

Crafting Cost

Stick

Jill

Find the stick in the woods Jill points to, nestled in a circular pit

N/A

Wooden Sword

Franny

Return to where you found the stick and speak with Franny

N/A – Given when returning to where you found the stick after Jill's quest

Bug Net

Antone

Speak with Antone

N/A

Paleolithic Tool

Susanne

Finish Susanne's questline by finding the Beach Rock past Billy the Whale behind a boulder. Return with the rock and whack it until it becomes a tool

N/A

Princess Wand

Tiffany & Carol

Destroy the non-pink monsters around Tiffany, speak with her, and then interrupt Carol's phone call

300

Paintbrush

Leeland

Destroy some of the monsters leading up to Leeland and then select the 80 scraps option when asked. He'll return some of your scraps and then give you the recipe for a paintbrush

400

Cardboard Spear

Luisa

Comfort Luisa

300

Oversized Pencil

Sam

Pick up Sam's pencil when dropped three times

300

Laser Sword

Andromeda

Destroy the nearby monsters with your normal weapon, then destroy the reinforcements with your blaster, and again shoot the 'mothership' with your new blaster

300

Wrench

Roy

Purchase the items from Roy's "Junk 4 Sale"

299 – bought from Roy

Nunchaku

Romeo

Destroy all 5 black monsters nearby within the time limit

N/A

Grabby Hand

Roy

Purchase the items from Roy's "Junk 4 Sale"

299 – bought from Roy
How To Craft And Change Weapons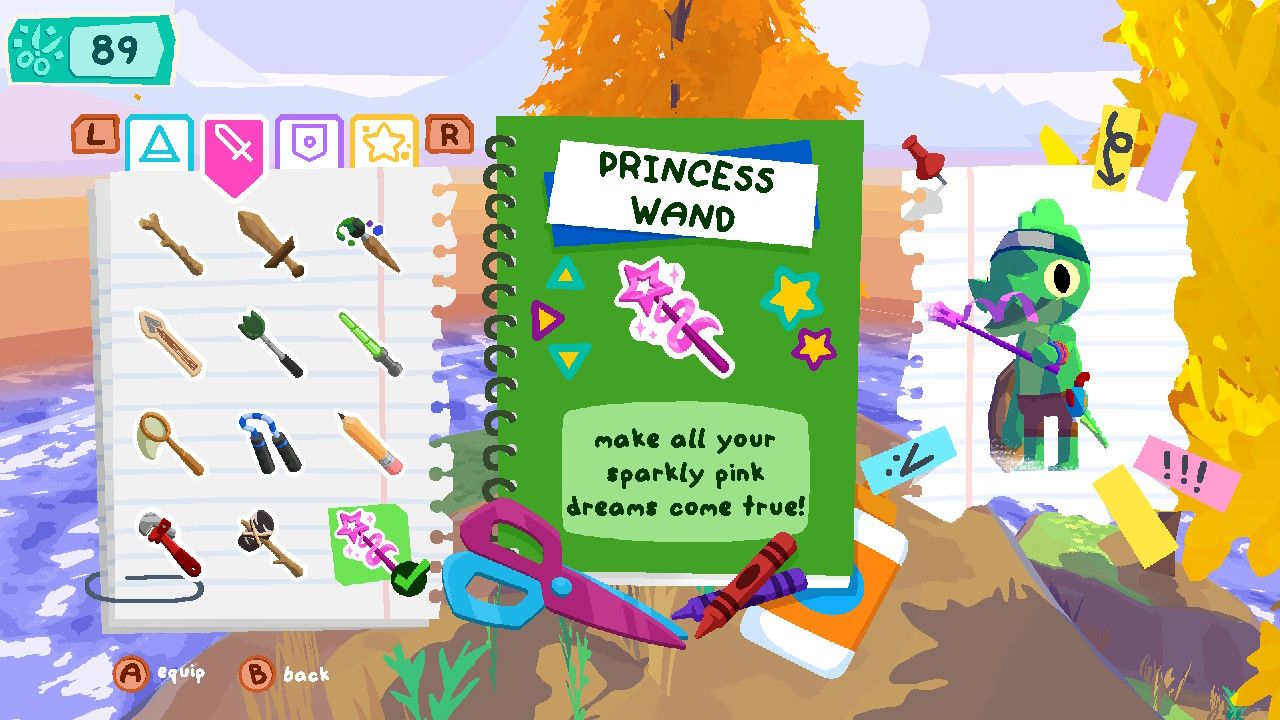 To be able to see your weapons, you must press – on your Nintendo Switch controller, or TAB on your PC. This will take you to the items and crafting menu where you will see all of your hats, weapons, shields, and belt items.
Once there, you'll be able to swap weapons by selecting them. Keep in mind that selecting an uncrafted weapon will automatically spend your scraps, and while you can't preview a weapon before purchasing it, you can see a short description and picture of the item, in case you're still unsure about spending the scraps just yet. Once you purchase the weapon, it will be yours forever and you can use it whenever you want.
Source: Read Full Article