Guy Sclanders, of the How to be a Great GM YouTube channel, recently launched their Kickstarter adventure to fund Epic Battlemaps, a volume one book of "ready to play, immersive and indispensable fold-out maps" for tabletop roleplaying games. The $10,523 goal was met in just five hours, and as of this writing, is sitting nicely at over $30,000 with 25 days left in the crowdfunding drive.
This project is Sclanders' second Kickstarter campaign, after having successfully funded A complete Guide to Nautical Campaigns earlier this year. In case you missed it, that sourcebook, along with other Great GM tabletop roleplaying products, can be found on the Great GM website.
As Sclanders describes it in the product description video and the notes, Epic Battlemaps is a book of custom-designed maps for use in fantasy TTRPGs. The book is handbound with a spiral binding that allows the book and maps to lay flat for easy use. The book is sized at A5 (8.5" x 11"), and the maps fold out of the book to a length of 33". The standard A5 size allows the book to be the size you're used to, making it easier to carry around and fit within your usual carrying devices and bookshelves, while still giving you ample battlemap space for your games.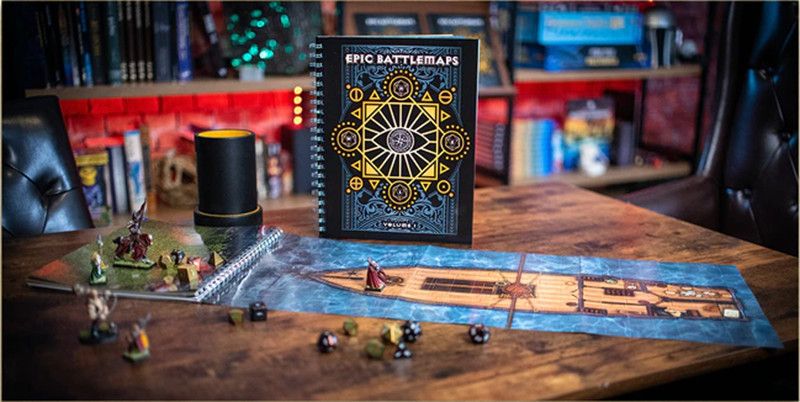 Additionally, the maps are dry-erasable, gridded with standard one inch squares, and feature "large combat areas and subtle sneaky zones". Sclanders partnered with Dungeon Fog for the making of these battlemaps, with the book containing 18 four-page (33") maps, and six three-page (25") maps. Sclanders notes that, if all the project's Stretch Goals are unlocked, "all the added maps will all be 4 pages (33″) long".
Epic Battlemaps has four reward tiers available, ranging from £10 (about $14) to £65 (about $87). Pledging your support will net you digital downloads of the maps, digital downloads and a physical copy of the book, or two physical copies of the book and digital downloads. Why would you want two copies? You could always gift one, of course. But Sclanders explains another feature of the maps is that some of them can be fitted side-by-side with other maps to make a double-sized battlemap.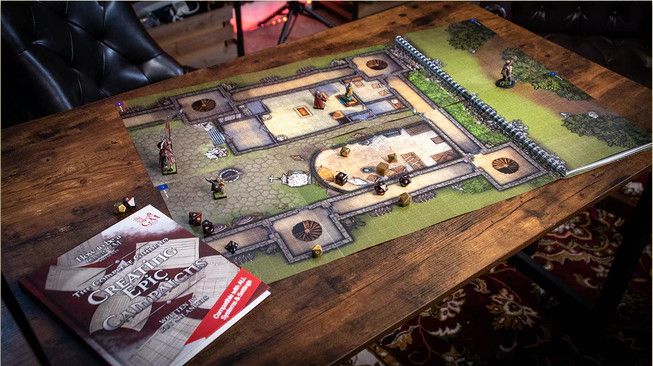 Epic Battlemaps has only one more Stretch Goal to unlock, noted as a level one classic dungeon. Check out the Kickstarter page for details, and watch the Great GM Live Kickstarter Launch video for even more details.
Source: Read Full Article