An Amazon listing has revealed the next Lego Super Mario expansion will be Bowser's Airship.
Mario made his first foray into the Lego world to celebrate his 35th anniversary and it is already pretty evident that the initial set continues to perform pretty well. A Luigi starter set will join the collection this summer, and a listing on Amazon Australia, which has since been removed, has revealed after that, Bowser's Airship will be joining the fray.
Bowser's Airship will be the biggest addition to the collection so far at an impressive 1152 pieces. It will also be the most expensive, listed at $99.99 during its brief appearance on Amazon. As will be the case when Luigi's starter set arrives, the Bowser's Airship set will also immortalize two more Mushroom Kingdom regulars in Lego. Pirate Goomba and Magikoopa. No sign of Lego Bowser outside of his face on the front of the ship, though.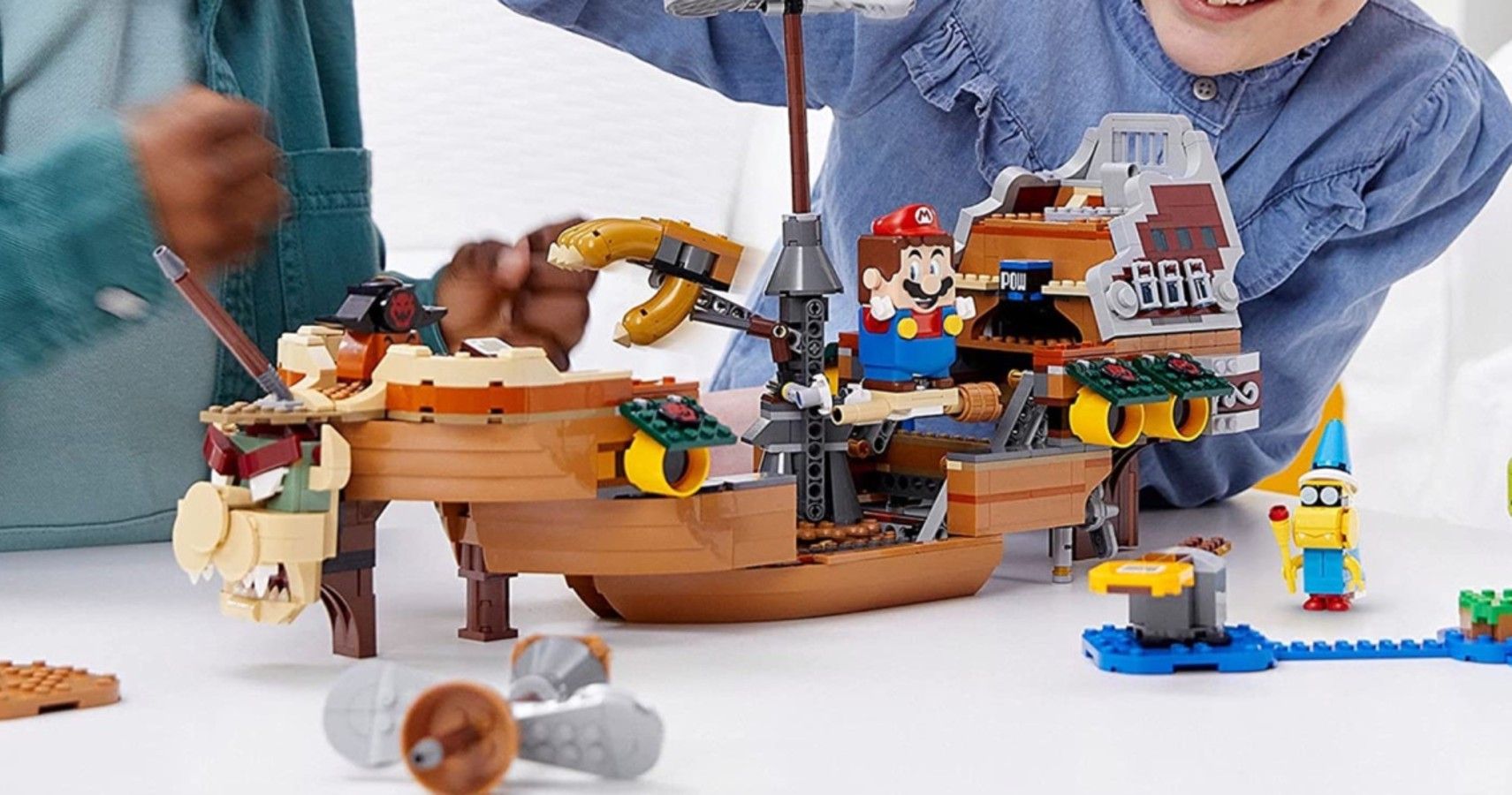 The Airship will have a folding mechanism, allowing it to be reduced in size so that the course's features are concealed. When unfolded, the Airship course will be more than 14 inches long and include features that Mario and Luigi will be able to interact with. Speaking of which, neither of the plumbers is included in the Airship set. Their respective starter packs need to be bought separately.
Unfortunately, the Airship leak isn't quite as exciting as the one that revealed Lego Luigi was incoming. Lego Mario owners reported that a firmware update to the red brother caused him to occasionally cry out for his brother. Lego later confirmed that a Luigi starter set was incoming, and it will officially go on sale starting August 1, 2021.
Lego is currently preparing for its first-ever LegoCon which takes place later this month on June 26, 2021. It's entirely possible the Bowser's Airship set's big reveal is being saved for the event, but has been leaked ahead of time thanks to Amazon. Outside of the Lego-built Mushroom Kingdom, Lego also released its first-ever LGBTQ+ set this month to celebrate Pride. It's rainbow-colored and started life as a set a Lego employee made for themselves, but their peers liked it so much it has become something you can now buy for yourself.
Source: Read Full Article