Lego's team-up with Nintendo has been rather fruitful for the two companies, with sets being quite popular, but a new release with new packaging could be seen as being a little too mean.
The next series of Lego Super Mario character packs has been announced, along with a higher price and brand-new packaging (via VGC). Previously costing £3.49 or $4.99 at retail, the character packs will now retail for £4.99 or $5.99 when they release on August 1.
But it's the new packaging that has most irked Lego Super Mario fans since the set will now use carboard boxes instead of foil packets. This follows Lego's policy of reducing plastic waste and the Danish company is moving to cardboard for many of its products. But the benefit of the old packaging was that customers could feel the outlines of the characters in store, and make sure they weren't going to buy too many of the same characters that they already had.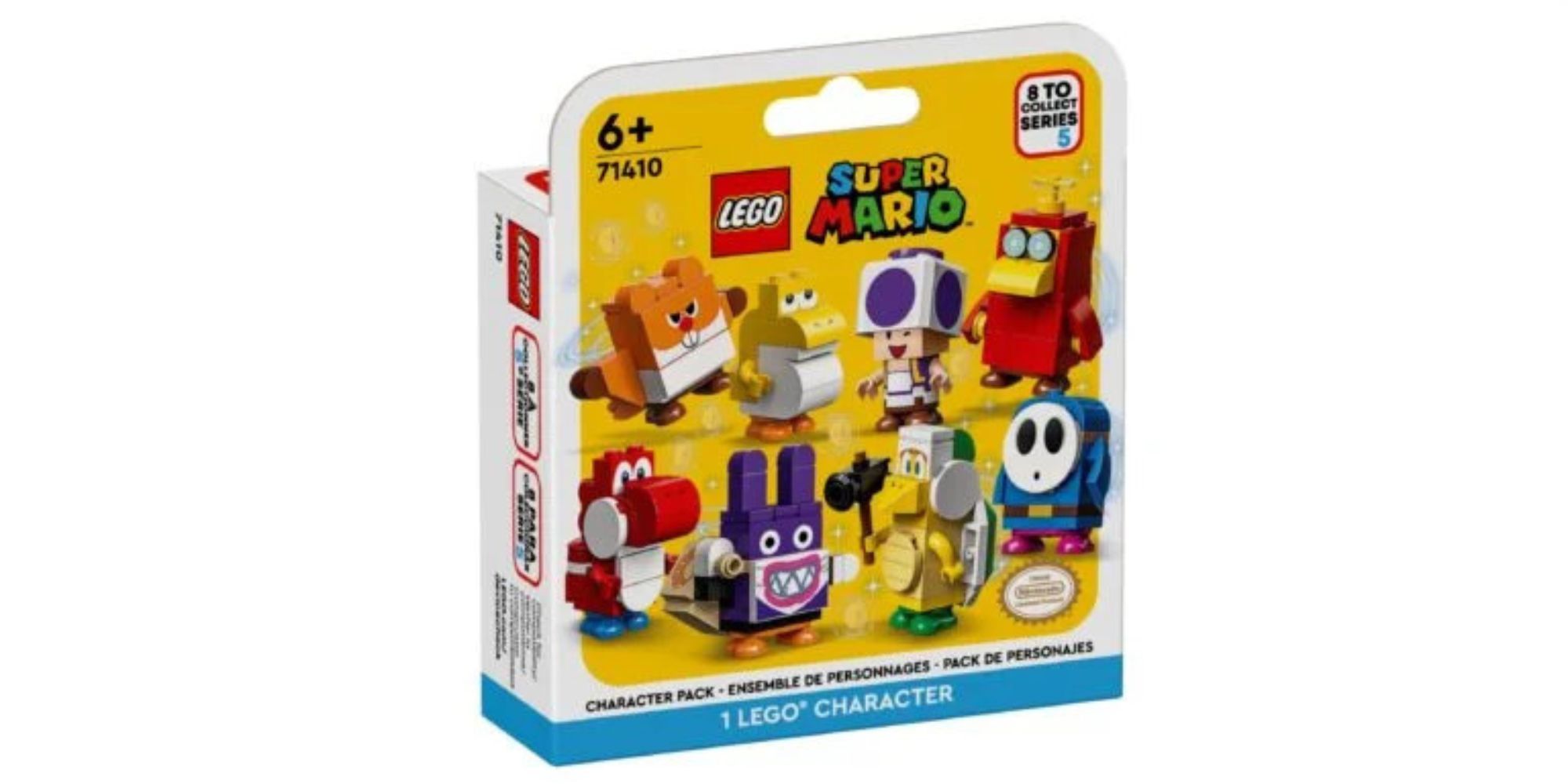 With the new cardboard packaging it's now pretty much impossible to make an accurate guess of what each set contains, meaning buyers could end up with a number of the same characters before completing the set, while having to spend more as well since the new sets have increased in price.
Fans have reacted badly to the increased price, the new packaging, as well as the lower number of characters in this series, which includes Nabbit, Purple Toad, Hammer Bro, Waddlewing, Toady, Baby Yoshi, Red Yoshi, and Blue Shy Guy. The characters are part of Lego's Mario line and fans can collect levels and characters to use interchangeably for the series. The new figures will release alongside Peach's Castle Expansion Set in August.
Other Nintendo-themed Lego sets include the pricey Nintendo Entertainment System set, which includes a Lego NES and retro TV; a Super Mario 64 Question Mark Block, Adventures with Mario Starter Course, Luigi's Mansion Haunt-and-Seek Expansion Set, among many others. Some fans were expecting to see a second Lego Nintendo console during the recent Lego Con 2022, where the new characters were announced, but were left disappointed as it was a no-show.
Source: Read Full Article