Quick Links
Where To Find The First Sea Bird In Concrete Isles
Where To Find The Second Sea Bird In Concrete Isles
Where To Find The Third Sea Bird In Concrete Isles
Kirby And The Forgotten Land's early level "Concrete Isles" takes Kirby on a lively journey through a blue ocean, where you'll find all kinds of interesting creatures. Among the variety of enemies and obstacles you'll encounter, you'll also find a set of passive 'sea birds' throughout the level, floating along in the sea.
Finding and greeting all three of these sea birds is one of the level's optional objectives, which will reward you with an additional Waddle Dee to add to your count after completion, as well as the satisfaction of having met some nice little birds. Follow our visual guide below to find them all.
Where To Find The First Sea Bird In Concrete Isles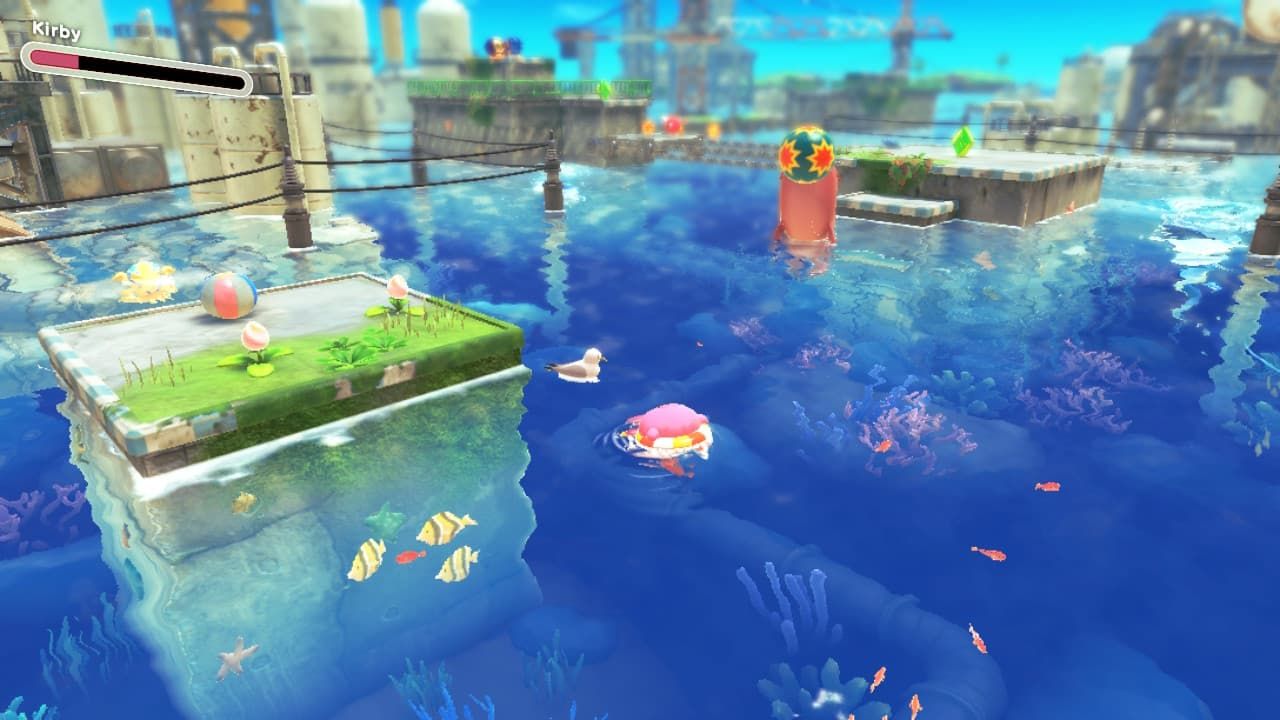 The first of the three sea birds in the level can be found immediately after the level begins. This sea bird is floating at the corner of the first moss-covered platform that you can find. To 'greet' the sea bird, you merely need to approach it quickly. As Kirby will automatically float in this water, you can easily float over to the bird from the beginning of the stage.
Where To Find The Second Sea Bird In Concrete Isles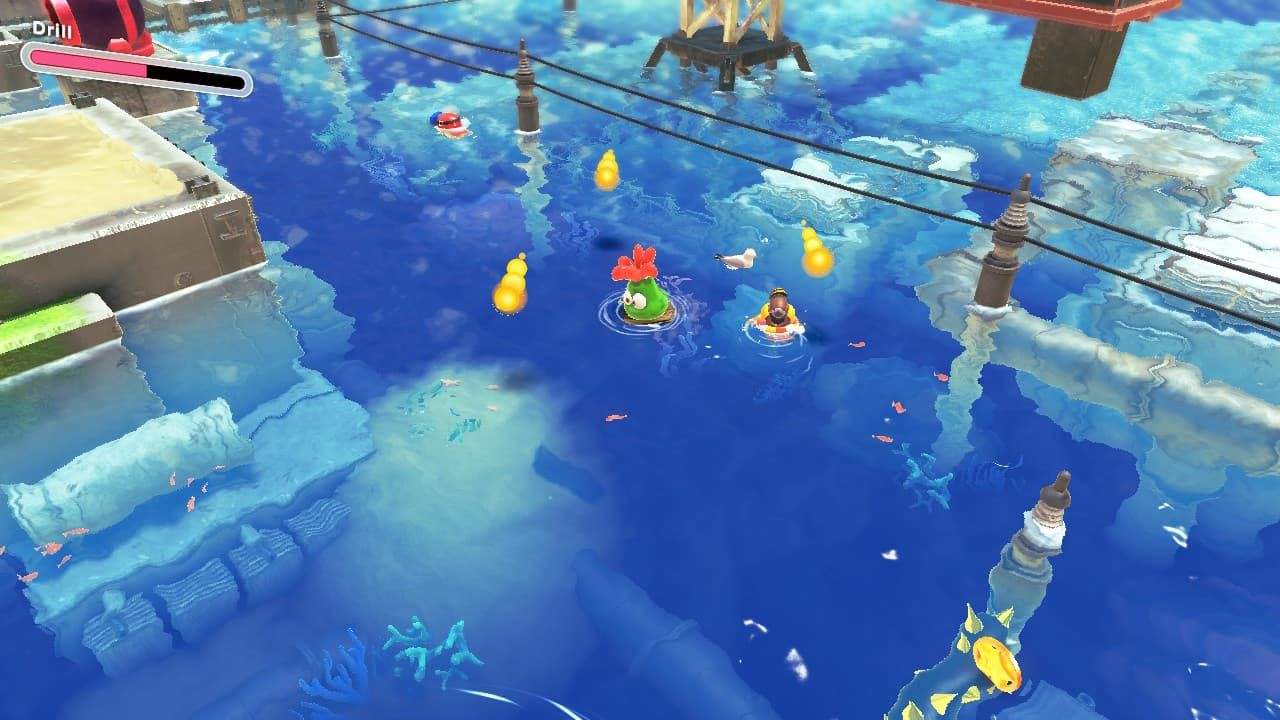 The second sea bird can be found slightly further into the stage, after rotating spike poles have started appearing as obstacles. The bird can be found close to this sandy platform in the ocean, not far from the wire 'fence' that creates the boundaries of the stage.
They're very small and so can be hard to spot, but as long as you thoroughly explore and keep to the right after finding the first bird, you'll be able to spot this sea bird floating behind a green blob type enemy. Once again, simply float in front of it to 'greet' it and tick another bird off of your mission checklist.
Where To Find The Third Sea Bird In Concrete Isles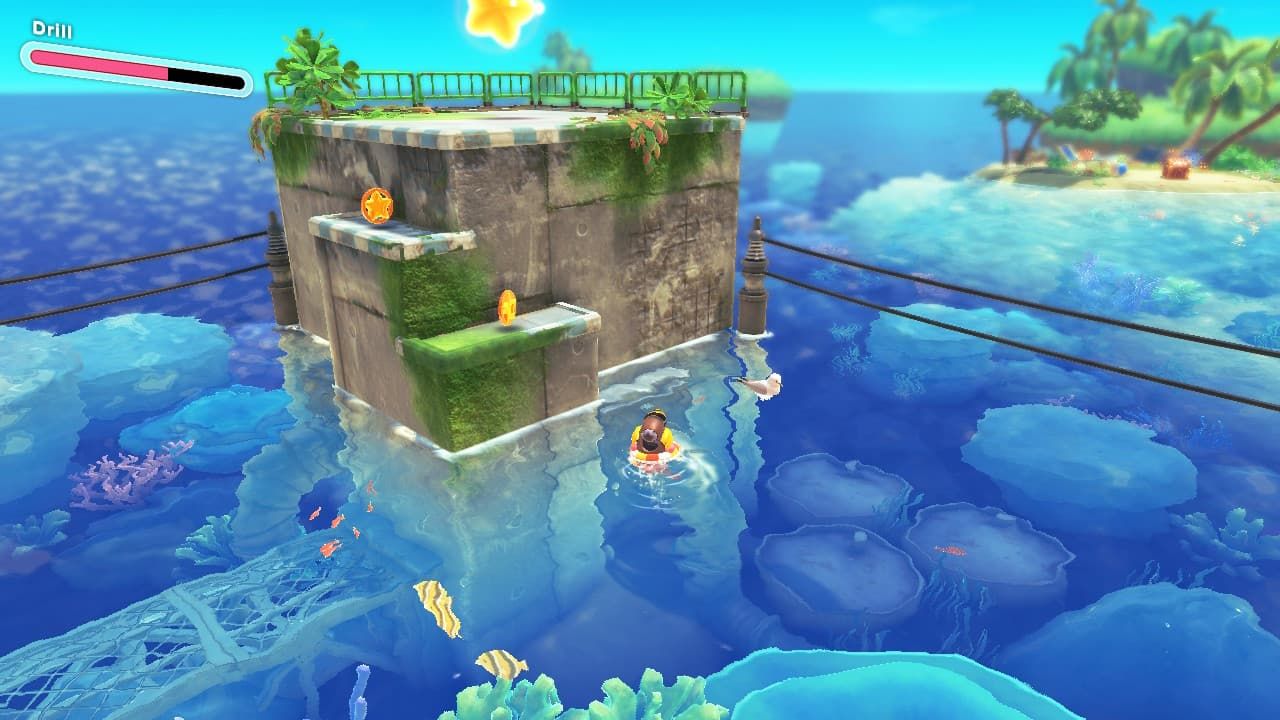 The third and final sea bird can be found in front of this building in the ocean, just before the midway point of the stage where Kirby can touch this star to be transported to the next area. Before proceeding, simply swim up to the bird and greet them before you move on. This will tick the third bird off on the checklist and complete the objective, awarding you a Waddle Dee for your troubles.
Source: Read Full Article