There's no denying that Keanu Reeves drove Cyberpunk 2077's marketing campaign to success, with his signature long locks and twinkle in his eye. Reeves leads the line-up of famous faces within CD Projekt Red's new IP, but has the man himself indulged in any gameplay yet? You're about to find out, choombas.
Not only did Reeves receive an in-game role – revealed during that iconic moment at E3 2019 – but he also appeared in several promotional images and a commercial to raise the game's hype to interstellar levels. While it's not known whether Reeves is an avid gamer or not, we do have confirmation that he played Cyberpunk 2077, and his opinion was predictably positive.
Thanks to a translation from Seeking Alpha, CD Projekt Red CEO Adam Kiciński hosted a recent earnings call providing insight into the inner workings and financial side of the developer's marketing strategy. One question that Kiciński was asked was "Has Keanu Reeves played the game?" Kiciński replied "Yes. Yes. He played the game…and he loves it", adding that the actor had not yet completed it.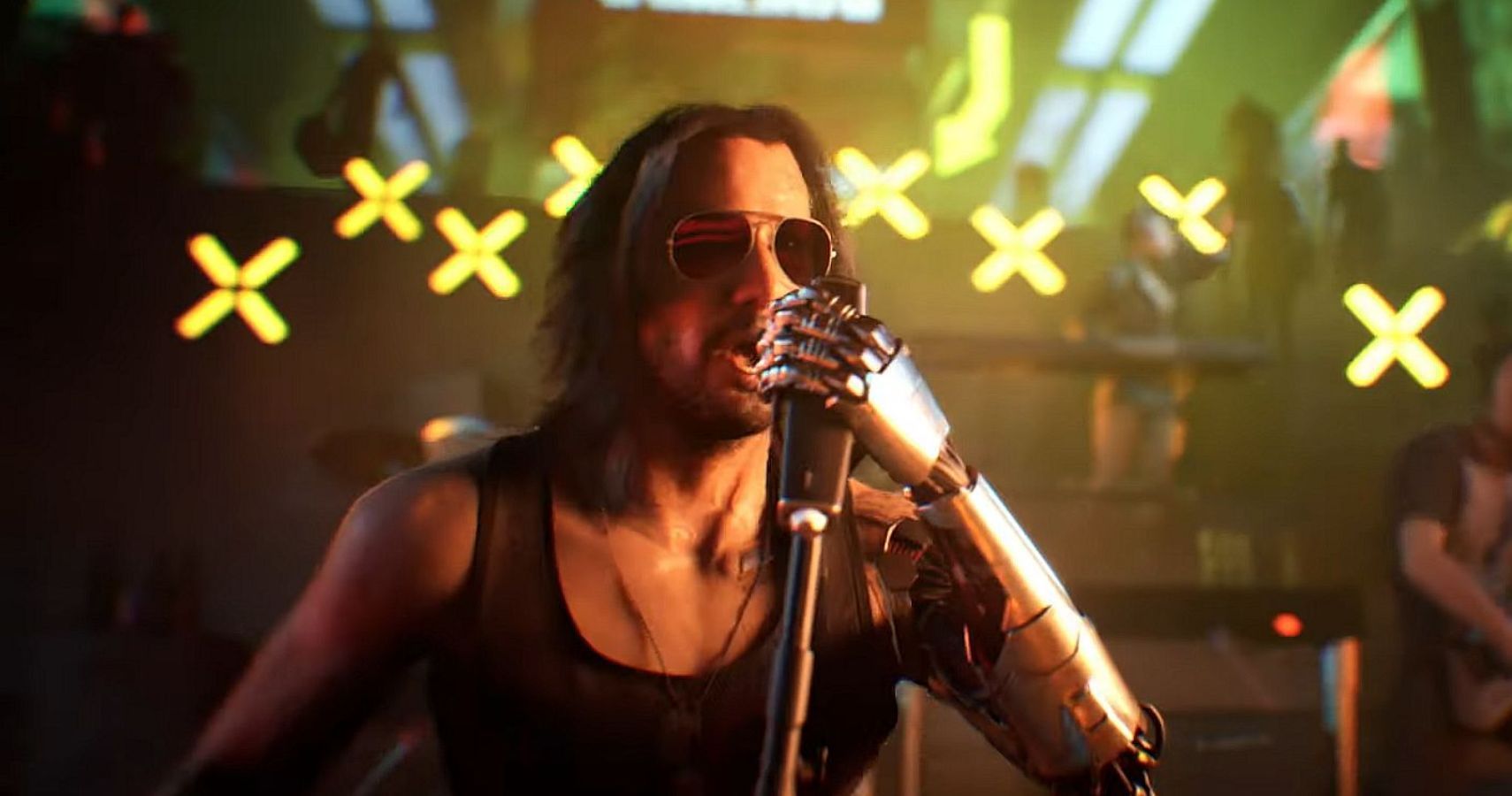 While it was expected for the star to report positive feedback, it's still a rewarding and rather meta thought to picture Reeves interacting with his in-game character Johnny Silverhand. It's almost impossible to think of Reeves saying a bad word about anything, but the Hollywood veteran's seal of approval on the action-RPG is enough to satisfy us.
Keanu Reeves has somewhat of a reputation when it comes to his movie characters appearing in video games. The actor portrayed Jonathan Harker in Bram Stoker's Dracula, and the movie's 1993 video game counterpart based Harker on Reeves' portrayal. He may be a rock star in Cyberpunk lore, but his first "Rockerboy" role appeared in Bill & Ted's Excellent Video Game Adventure(s).
Reeves' iconic character Neo featured in Shiny entertainment's The Matrix: Path of Neo, and his popular cult character Constantine got its own game too. In addition, Reeves' most recent portrayal – the vengeful John Wick – extended into the gaming world, with an appearance in Fortnite, the Pay Day 2 DLC, and the character's own game John Wick: Hex.
Senior quest designer for Cyberpunk 2077 Patrick Mills recently confirmed that Keanu Reeves the actor – not his in-game character – was canon in the Cyberpunk 2077 universe. The link stems from a Run the Jewels song that features in-game, which mentions Reeves in the lyrics. This means that the actor is officially integrated into Cyberpunk lore, along with his Rockerboy alter-ego.
Cyberpunk 2077 is available for PC on GOG.COM, Steam and Epic, Xbox One, Xbox Series X|S, PlayStation 4, PlayStation 5, and Stadia from December 10, 2020. When you buy Cyberpunk 2077 on GOG.COM, 100% of your money goes to CD PROJEKT Group and supports their future projects.
Source: Read Full Article