I, like so many other gamers, tend to do most of my video game playing in the evenings. After spending eight hours staring at a computer screen at work – not to mention my second part-time job as a freelance writer and editor – I typically end my day by… staring at another computer screen, this time by choice. The latter session of screen-staring is admittedly a bit more involved, since video games tend to be a bit more graphically intense than the data analytics-related visuals I deal with at my day job. As you can imagine, this puts considerable stress and fatigue on my eyes, adding an additional layer of red to my already bloodshot eyes.
I've searched for blue light-blocking glasses before, but with so many options available, it's hard to know where to begin and which lenses/frames are actually worthwhile. However, I jumped at the chance to try out the HyperX Spectre Gaming Eyewear collection. It was a no-brainer given my previous positive experiences with some of their other products. As expected, HyperX's blue light-blocking glasses are the real deal, effectively reducing the amount of strain on my eyes while gaming.
See For Yourself
The collection includes the styles of Stealth, React, and Scout, with Stealth being the frames I chose to try out. The HyperX Spectre Stealth model comes with thin-flex stainless steel metal temples, contouring injection tips, and flex hinges that not only allow the glasses to stay in place while gaming, but do so in an incredibly comfortable way. The frames provide just enough pressure to prevent the glasses from sliding down my nose and requiring me to push them back up, but not so much pressure that it ends up hurting my temples after extended gaming sessions.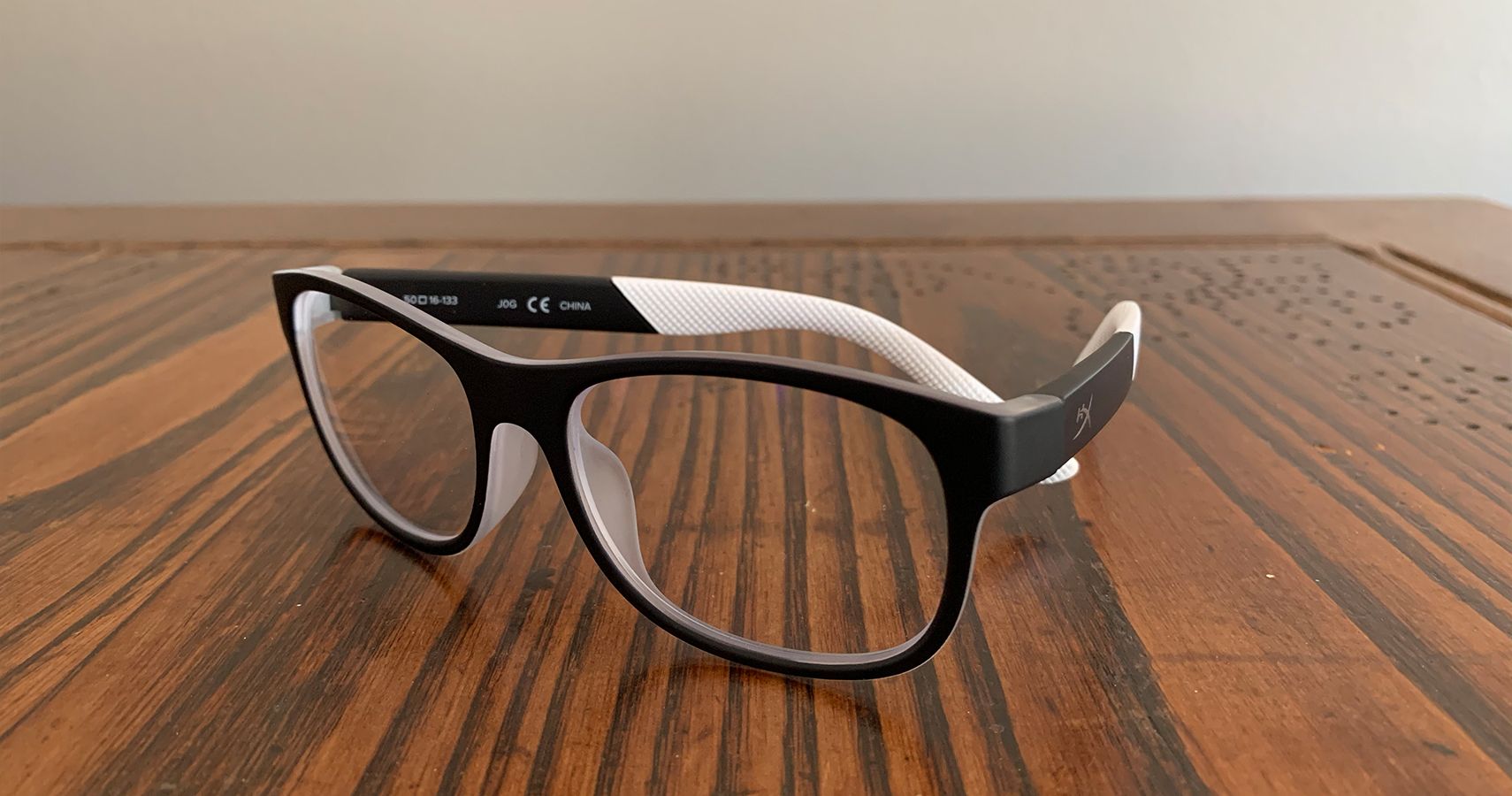 I was admittedly a bit nervous about this upon unboxing the frames and seeing the divots where the glasses sit on the temples, but they are very comfortable. I often found myself forgetting I even had glasses on, which I feel speaks volumes for how the glasses fit.
What's even better is that the frames also sit comfortably underneath my Razer Opus over-the-ear headphones. This is an important element since livestreaming requires me to use headphones instead of speakers, and using in-ear headphones is never my first choice when doing so.
Though lightweight, the frames are also surprisingly durable. I can confirm that they at least hold up against the abuse that an on-the-move 1-year-old can deal out.
And how do I look while wearing my HyperX Spectre Stealths? Personally, I think rather dashing. The frames, which come in three different color options – black to red fade, black to crystal fade, and satin black – all look pretty slick. Honestly, you'd really never know that they weren't prescription (though prescription lenses ARE available as well).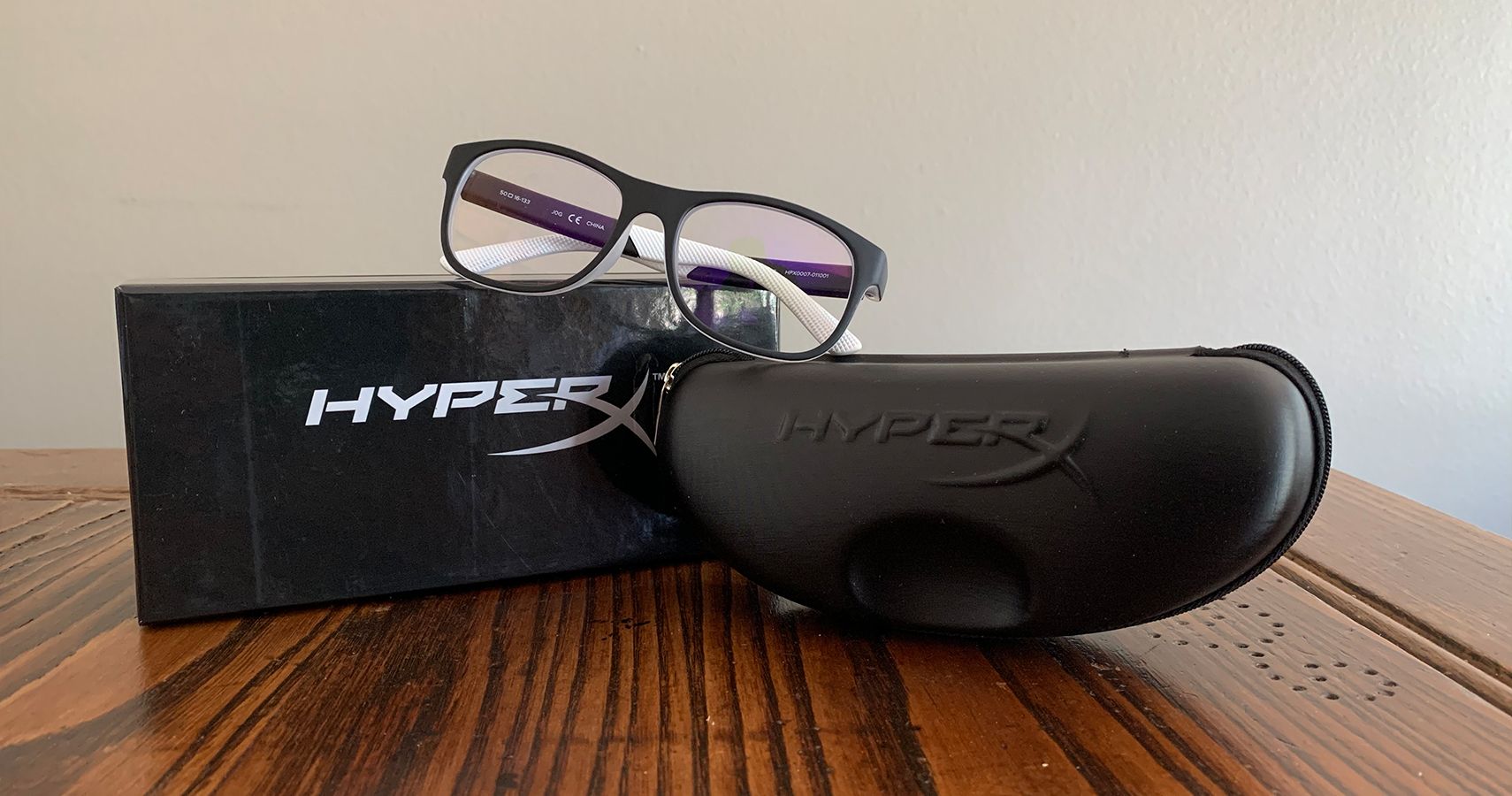 The lenses themselves seem to do an incredible job of blocking the blue light from my monitor (and phone) that causes eye fatigue. During longer gaming sessions, my eyes generally tend to get dry and tired, but this really wasn't the case while wearing the Stealths. I feel like I am able to extend my playtime, which is especially important given the number of video games that I review. I personally don't really use the glasses while working, but my gameplay experience is elevated while wearing them.
See What I Mean
Digital eye strain has been a growing concern over the past few years as screen time has increased. This is especially true now that we are living in an even more digital world, with many people working remotely and attending school virtually. As someone who had no idea where to start when it came to purchasing high-quality blue light-blocking glasses, I can't say enough about the HyperX Spectre Gaming Eyewear collection, and will likely be snagging a few more pairs for myself and my family.
A pair of HyperX Spectre Stealths were provided to TheGamer for this review. The HyperX Spectre Eyewear collection is available now on Amazon, with prescription-ready frames available for purchase through Lensabl.
Next: Willy Morgan And The Curse Of Bone Town Review: Leave 'Em Wanting More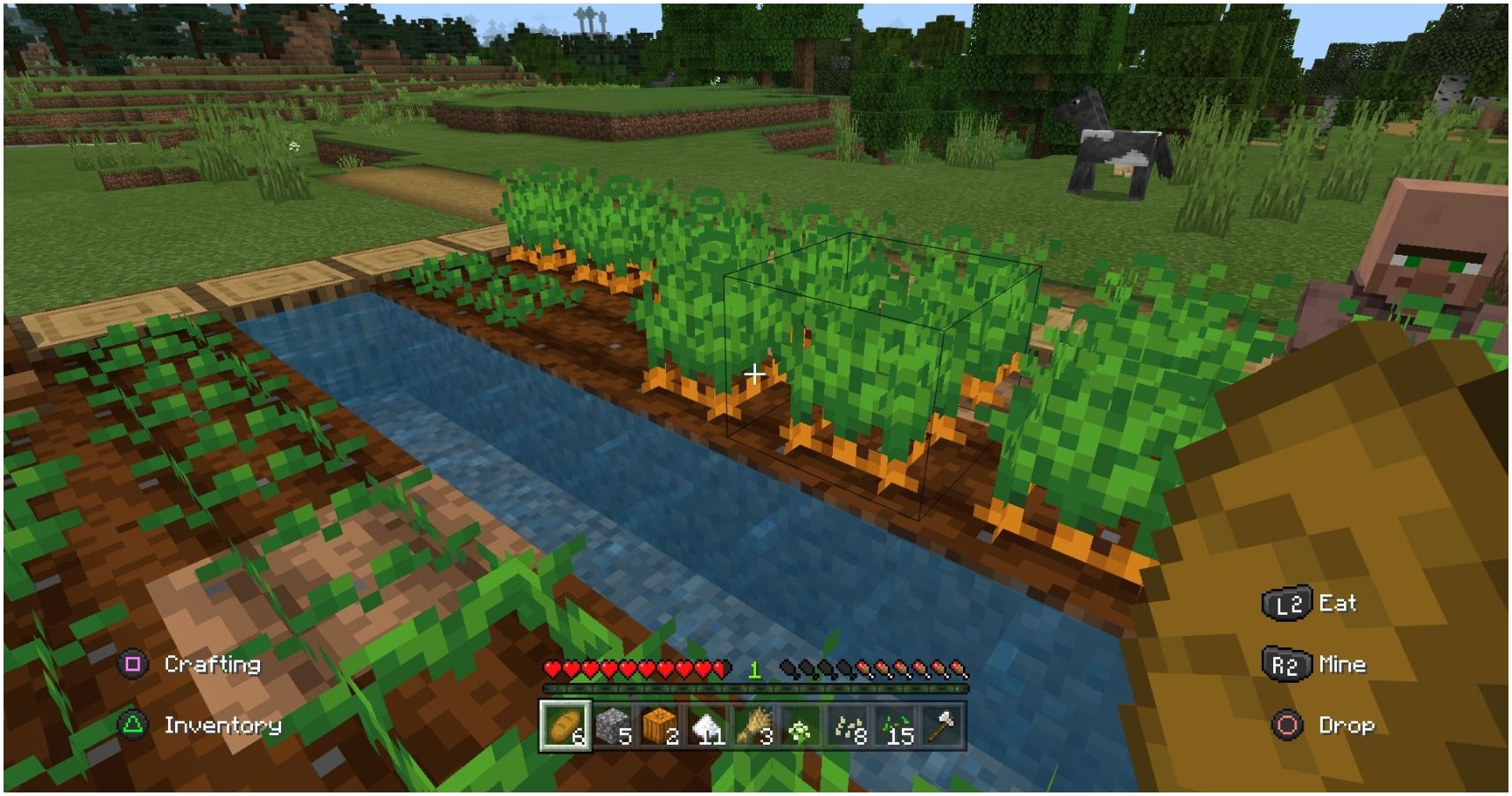 Sam has been writing for TheGamer since early 2018, earning the role as the Lead Features & Review Editor in 2019. The Denver, Colorado-native's knack for writing has been a life-long endeavor. His time spent in corporate positions has helped shape the professional element of his creative writing passion and skills. Beyond writing, Sam is a lover of all things food and video games, which – especially on weekends – are generally mutually exclusive, as he streams his gameplay on Twitch (as well as TheGamer's Facebook page) under the self-proclaimed, though well-deserved moniker of ChipotleSam. (Seriously…just ask him about his Chipotle burrito tattoo). You can find Sam on Twitter, Instagram, and Facebook as @RealChipotleSam.
Source: Read Full Article