Game Pass is doing really well for itself, according to Microsoft. Xbox head Phil Spencer calls the service "very, very sustainable" after passing 21 million subscribers as of last October. At $14.99 for Game Pass Ultimate, that's a lot of cash coming in every month. Game Pass is so successful that other publishers are also looking to mimic the service, including Humble.
Humble has just announced updates to its Humble Choice subscription service. Previously, Humble Choice offered two tiers for subscribers. Basic lets you choose three games to download from each monthly bundle, while Premium allows for nine games and a 20% discount on anything in the Humble Store. Technically, there was a third Lite tier that didn't get you any games from the bundle but it did give you a 10% discount if you decided there was a game worth buying.
That's changing as of February 1. Humble is consolidating all of its tiers into one, offering every game in that month's bundle for just $11.99 a month.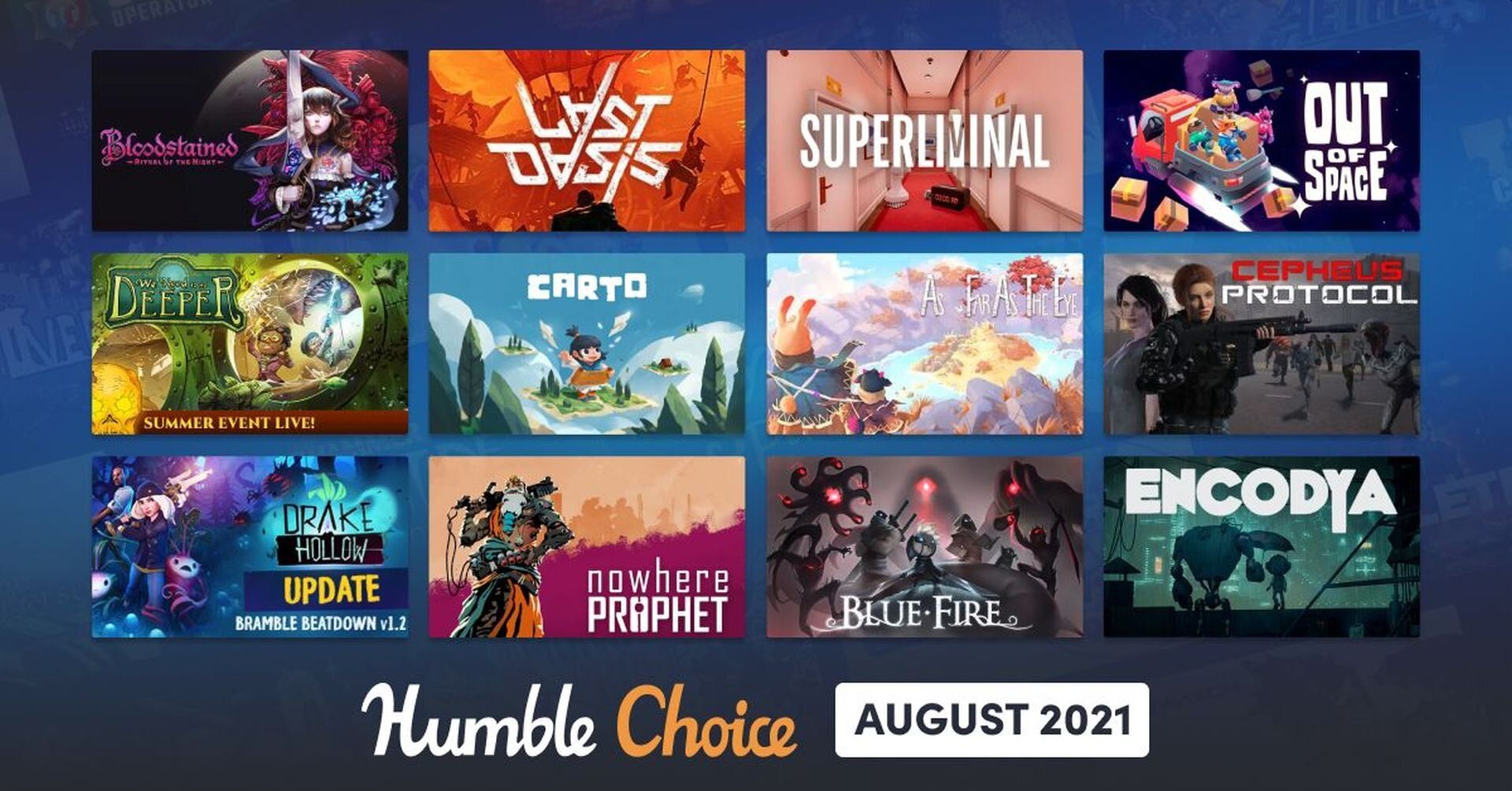 "Our focus is to bring you maximum bang for your buck through an expertly curated mix of awesome games," wrote Humble in its announcement. "The exact number of games might vary each month, but no matter what our scouts choose, our mission is to always bring you a ton of value that's well worth the price of admission."
Just like before, subscribers can skip a month or cancel at any time.
But Game Pass isn't just about new games every month, it's also about a bunch of old games you can try at any time. To compete, Humble also announced the Humble Games Collection that will also start on February 1. This "every-growing curated library of games" will start with just five "acclaimed titles from Humble Games," so it's not quite measuring up to Game Pass's 100-plus.
In case you were wondering, those first few games will be:
Forager
Wizard of Legend
Dodgeball Academia
Unsighted
Void Bastards
Access to the Humble Games Collection will be provided through the new Humble App for PC. Games will be downloaded through the app and access will be lost if you decide to skip a month or cancel your subscription. The Humble App will also provide you with access to the Humble Trove, a collection of over 50 DRM-free indie games. Unlike the Games Collection, you won't lose access to the Trove if you decide to cancel your subscription.
Humble Choice will continue to offer discounts for any game in the Humble Store (up to 20%), and 5% of all proceeds will go to a new charity every month. Existing Humble Choice subscribers will be automatically switched to the new service in February with no action required.
Source: Read Full Article