Online multiplayer just got patched into Super Mario Party! Yes, as unlikely as it might seem, Super Mario Party has had a big update patch that allows you to play online with friends or strangers. Seems a bit odd that this comes out just as people I know are actually getting vaccinated – a bit late – but we shall not complain about a free update.
In this guide we're going to break down exactly what you need to know so you can play online in Super Mario Party, whether you're looking to make a lobby exclusively with pals, or you wish to complete minigames and shame strangers.
Super Mario Party's online multiplayer update is welcome, and we'd love to see Nintendo patch and expand more of their games like this, but hopefully not more than two years after launch.
Playing Online With Friends In Super Mario Party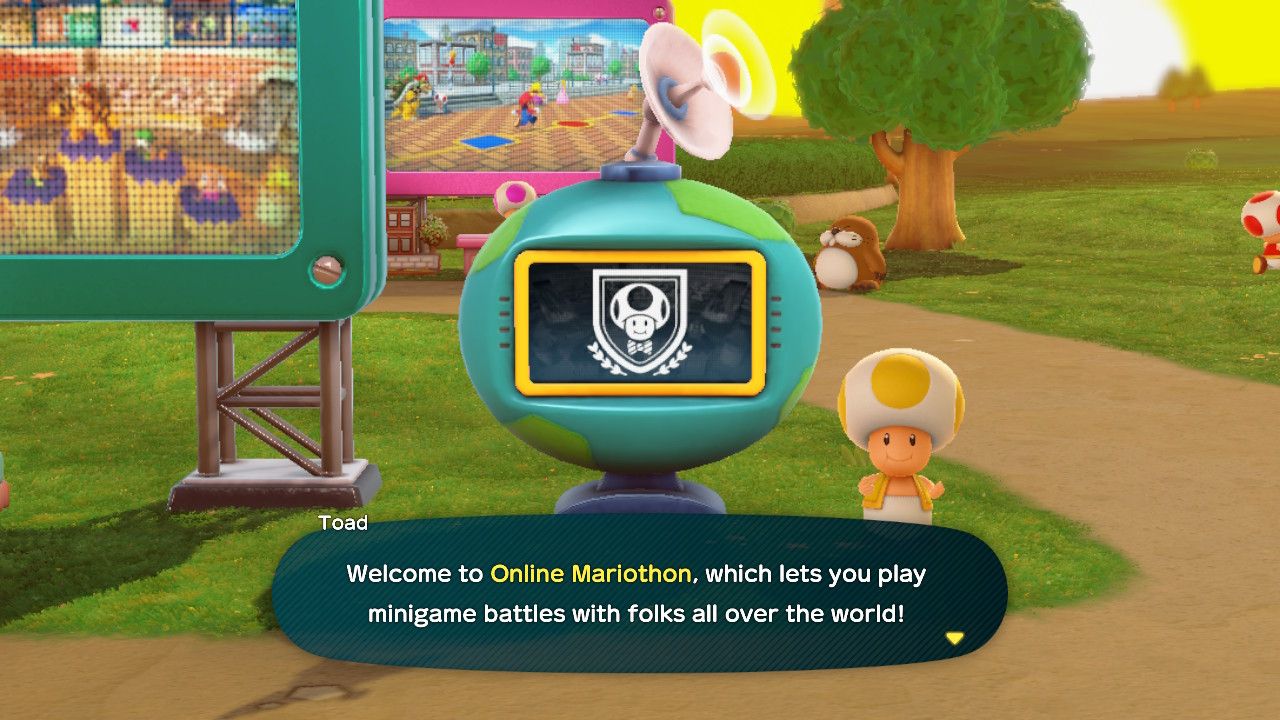 Once you start up Super Mario Party, you will need to start a game with one system and one player. Yes, playing alone is, um, lonely, but you'll be okay. Once you enter the plaza, head to the right and you'll see a Yellow Toad next to a screen with a dish on top. Yeah, this is the Online Mariothon mode, where you can play online.
To play with friends, just follow these instructions.
Select Friend Match.
Either Create or Enter a Coliseum – it's recommended to create one.
If you are entering a Coliseum, enter the password. If you are creating, choose Set Password.
Your password can be a three-digit number. It doesn't have to be complex or special, and can be changed every time you create a Coliseum.
Select Start.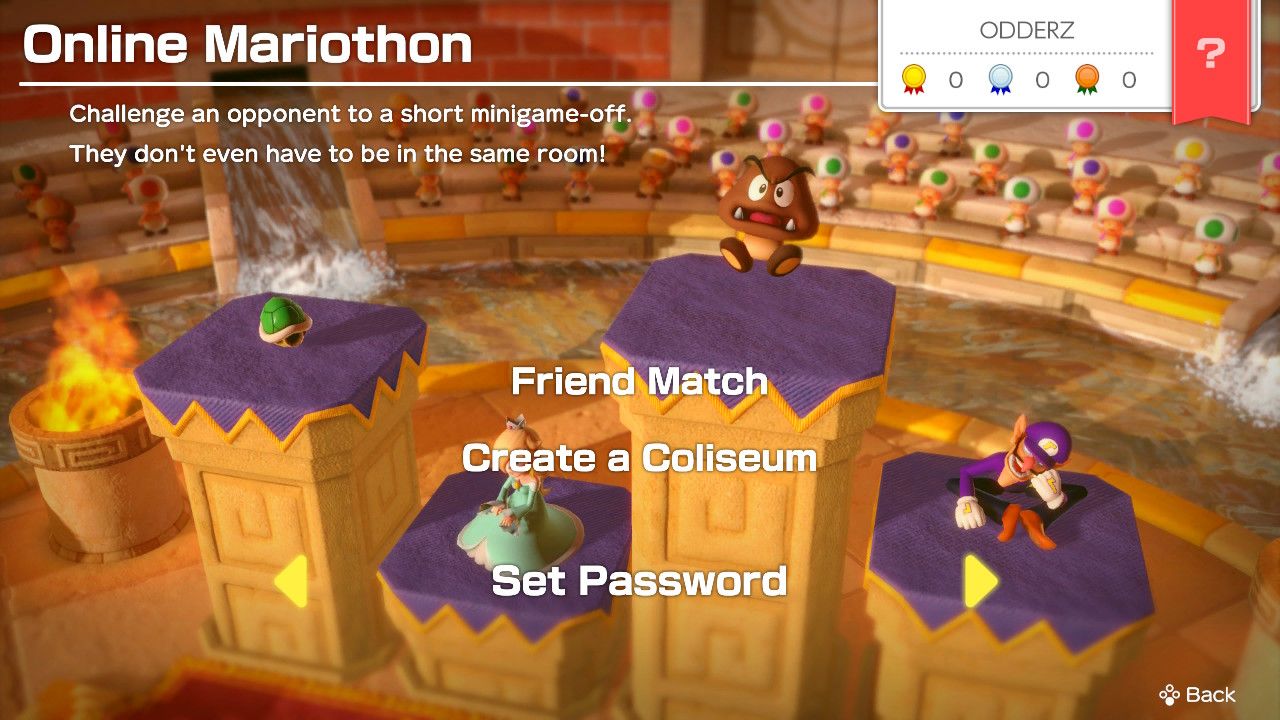 Once done you'll be entered into a lobby menu by yourself, and you'll be able to see your selected Password in the top right. You can play a simple flower dousing game with the JoyCon while waiting. Once your friends have joined, press the left face button to begin the tournament.
Playing Online With Strangers In Super Mario Party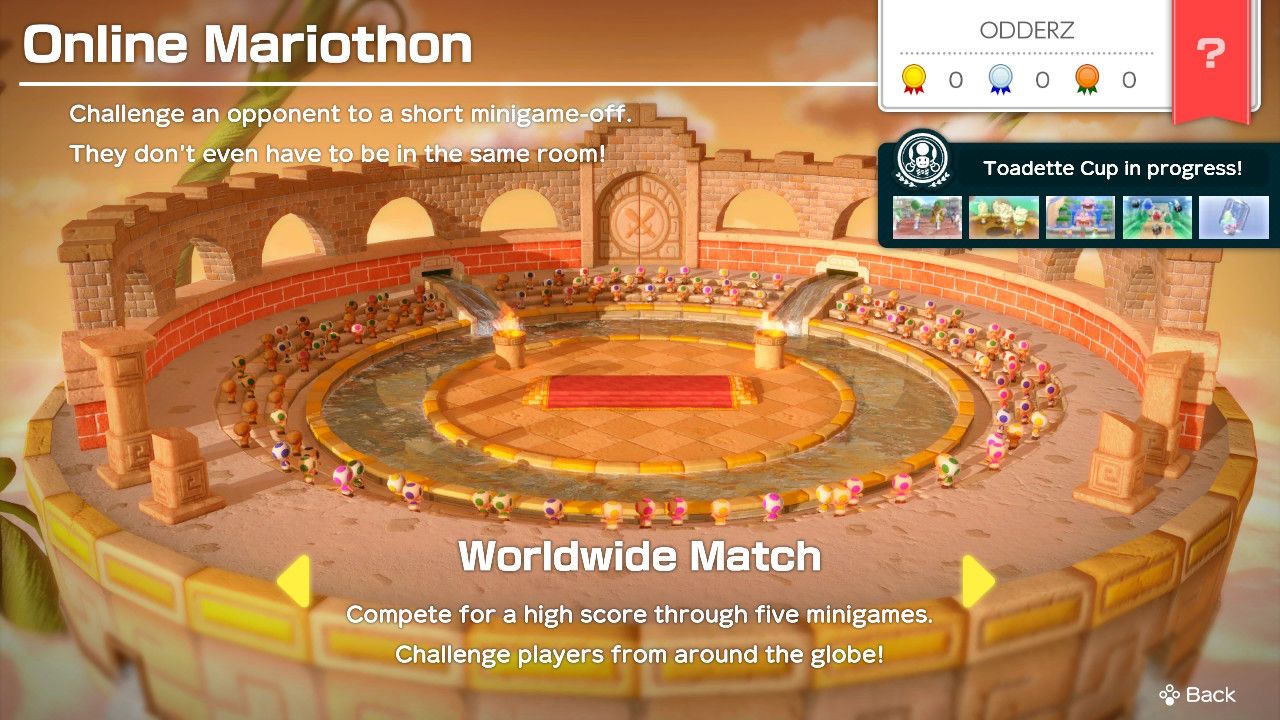 If you want to play online with strangers, you will still need to enter Super Mario Party in the same way – one player, one system. There is no option to play online with a local friend, sadly. Once inside the plaza, head to the right and select the Online Mariothon.
Follow these instructions to find a random online match.
Select Worldwide Match.
Select Start.
Wait.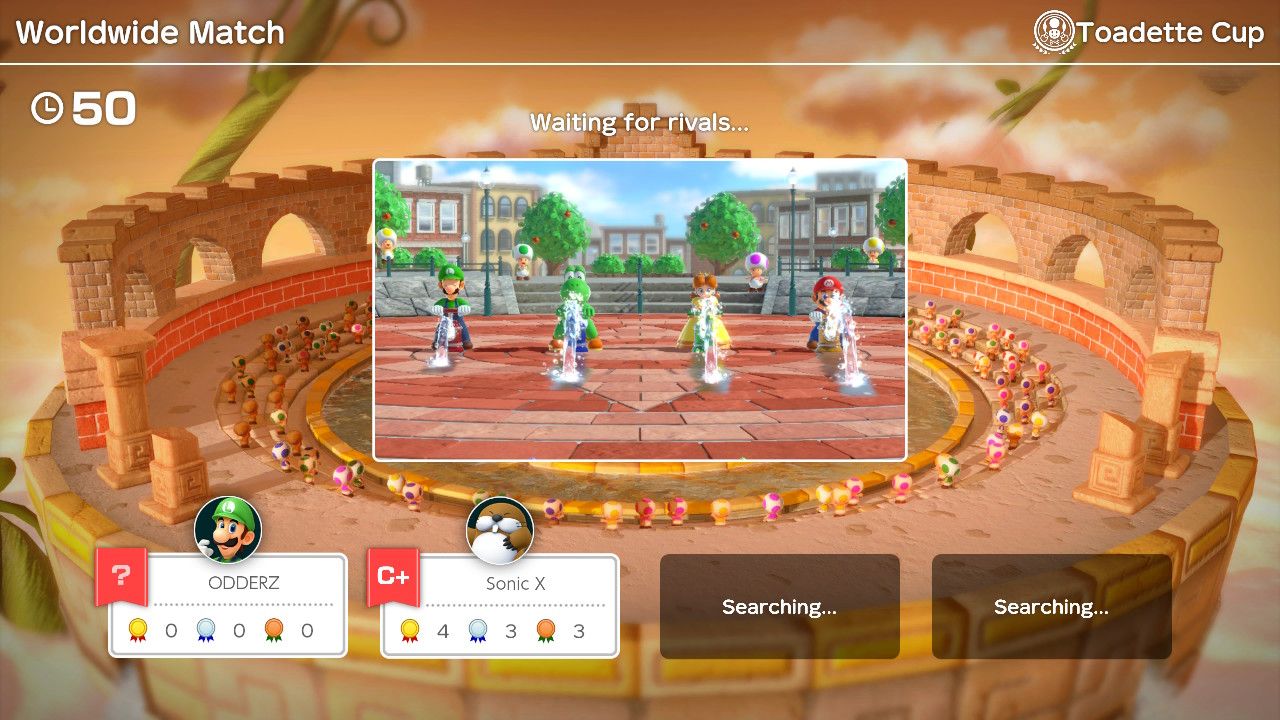 Yep, it really is as simple as that. Once you start searching for a Worldwide Match, the matchmaking will automatically place you in a lobby with players looking for the same game type. Fingers crossed you'll find plenty of players online to play with!
Next: 15 Best Games That Use Motion Sensor Controls, Ranked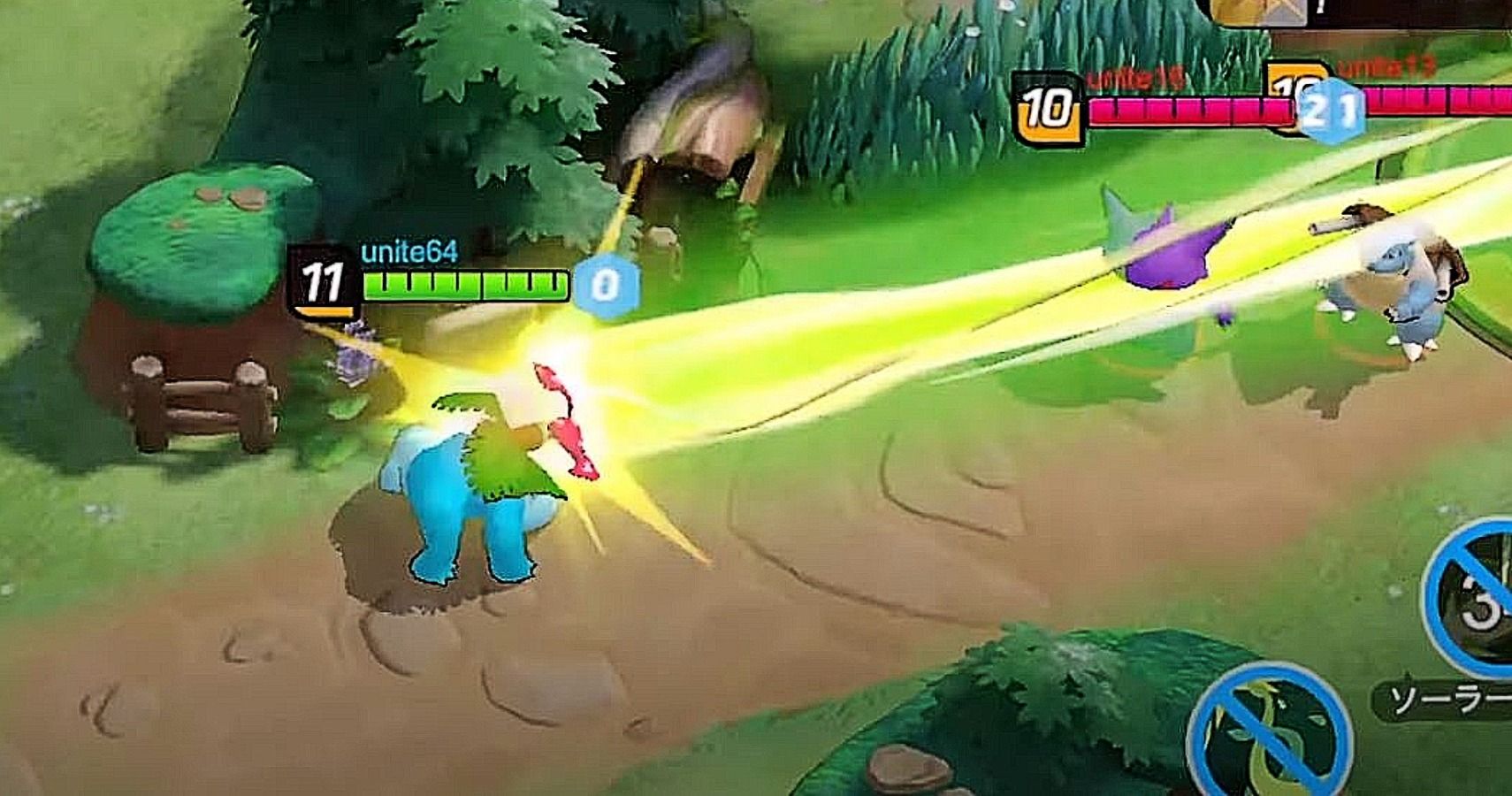 TheGamer Guides Editor.
Am I supposed to write this in the third-person? Do you know how awkward it is talking about yourself like you're someone else? No one would ever believe someone else has this many nice things to say about me.
Source: Read Full Article