With a massive PUBG Mobile update releasing Tuesday, September 8, 2020 and Season 15 starting within the month, now is the time to hop on board the PUBG Mobile train. Sure, experimenting with the newly added firearms, exploring the brand new area layouts in Erangel, and taking in the improved visuals would all still be fun on your own, but it would be made even more fun with friends.
Luckily, PUBG Mobile makes it easy to send friend requests to all your mobile gaming buddies, though it is important that both players are running the same version of the game, otherwise you will not be able to connect to one another. As the new update is being released region-by-region, some players may have to wait a bit before they can squad up. If you and all of your friends are running the same version, ready to tear up the battlegrounds, learn how to party up below, and let the games begin.
How To Add Friends In PUBG Mobile 2020
Open the PUBG application on your mobile device.
Once you're through the splash screens and arrive at the main menu, tap the grey box with the four "+" symbols, just beneath your name and icon. This button is highlighted below.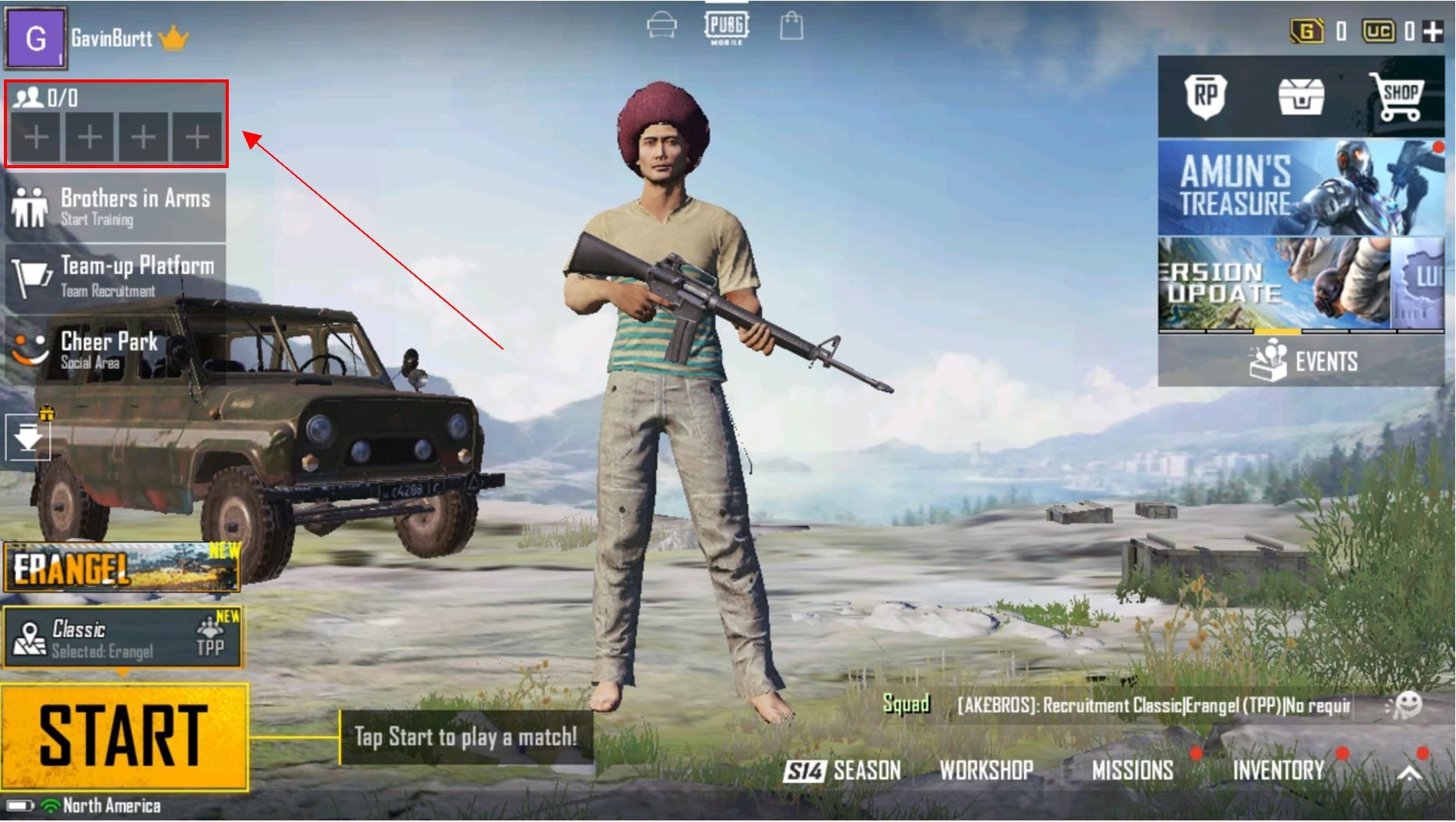 An overlay will scroll in from the side of the screen. This is your friends' list and is where your newly added friends will appear. You can also find your recent players here, invite players to your team, and access your crew and clan. Press the white icon in the top right that looks like a man with a "+" sign over him.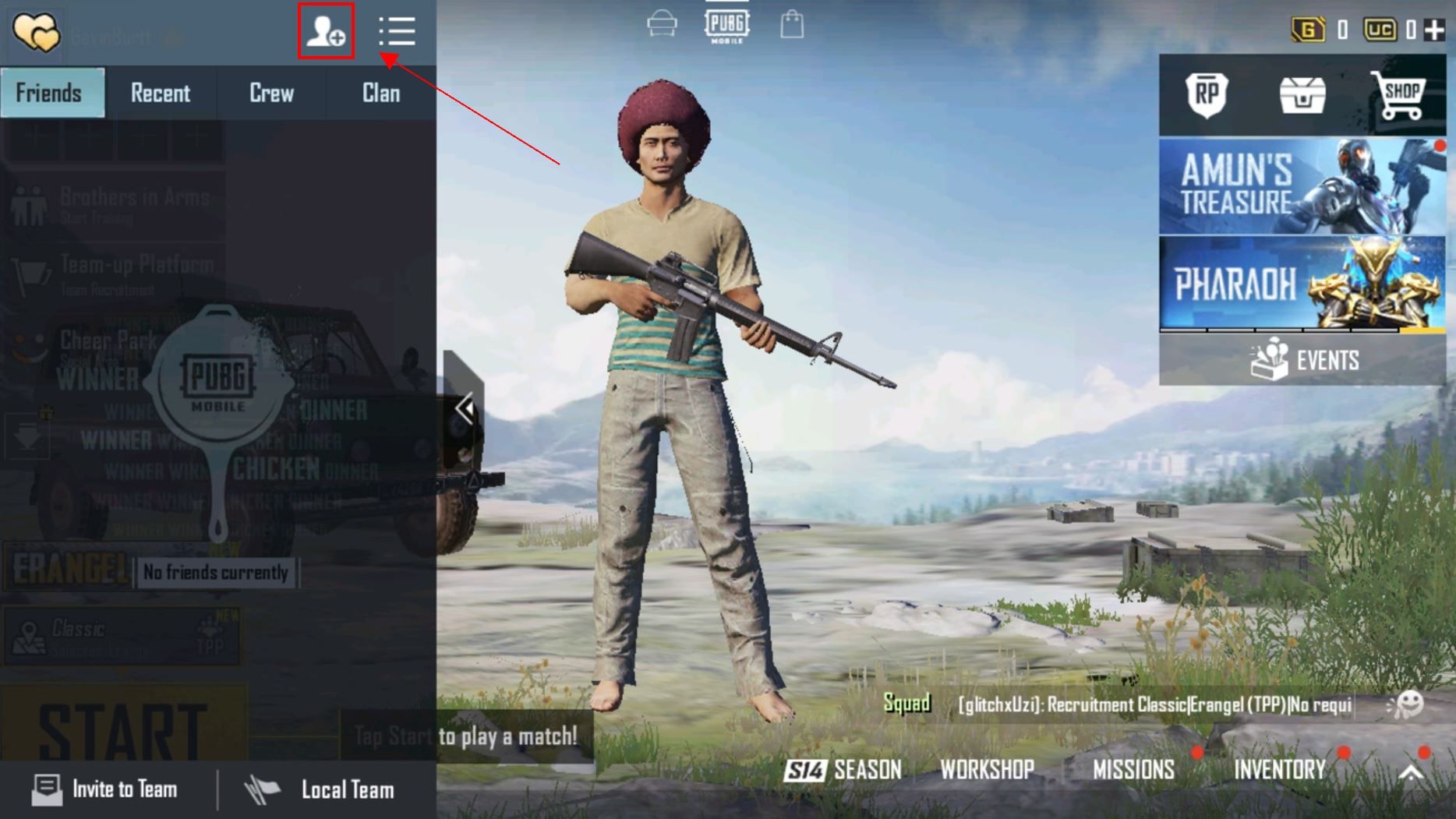 The following screen will appear for you. Here, you can filter your friends search by flag, langue, and tier, in case you're trying to find new friends. Leaving the "Advanced Search" box empty will list all players that meet your filters. If you're looking to add a specific friend, you can type their display name into the "Advanced Search" box, then click the orange "Search" button.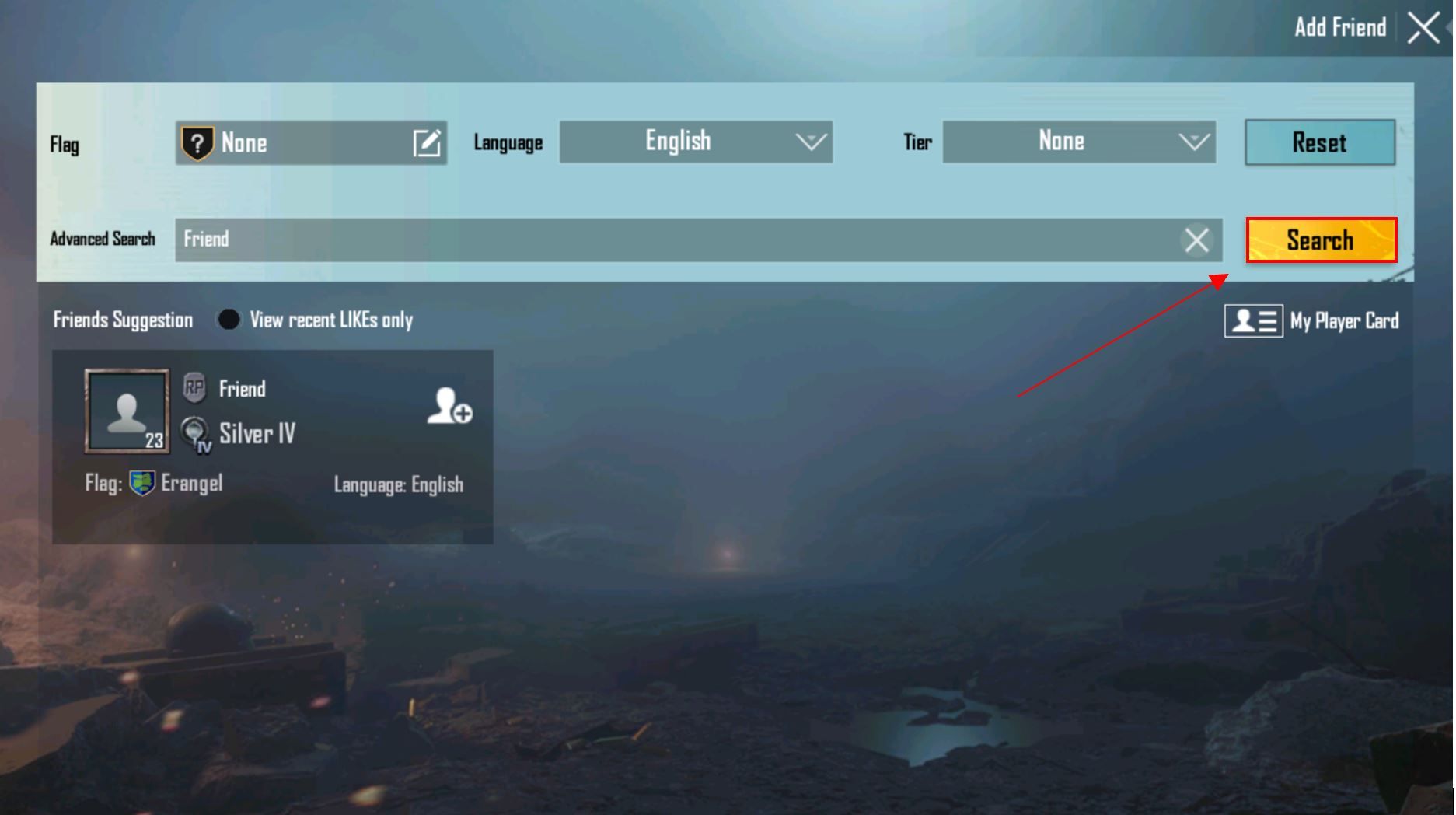 The results will be listed and you can click the same "Add Friend" icon as before to send a friend request to the desired player.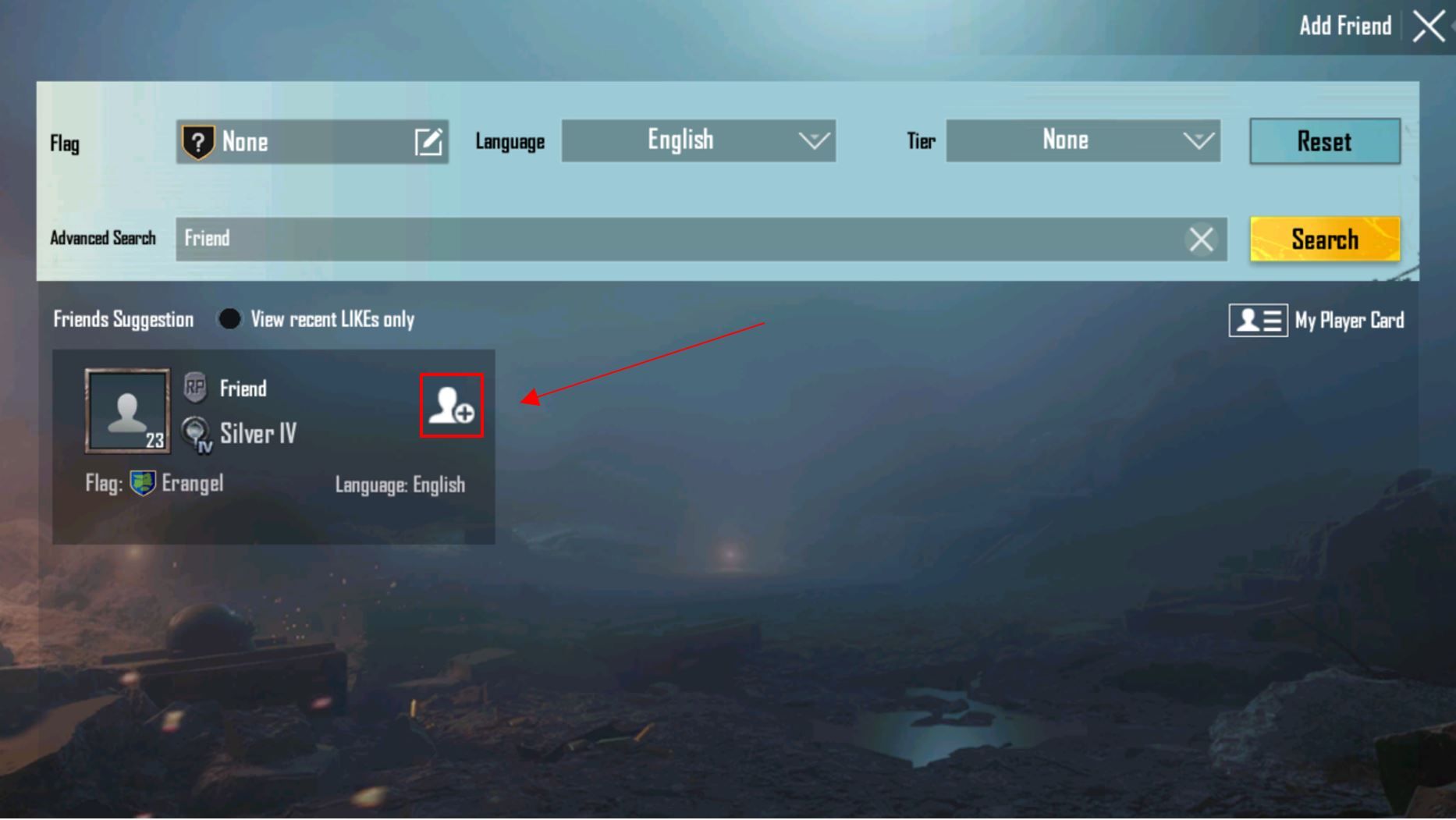 A text box will pop up, allowing you to send an optional 35 character message to your friend. Once you're ready, click "Send" and your request will be on its way.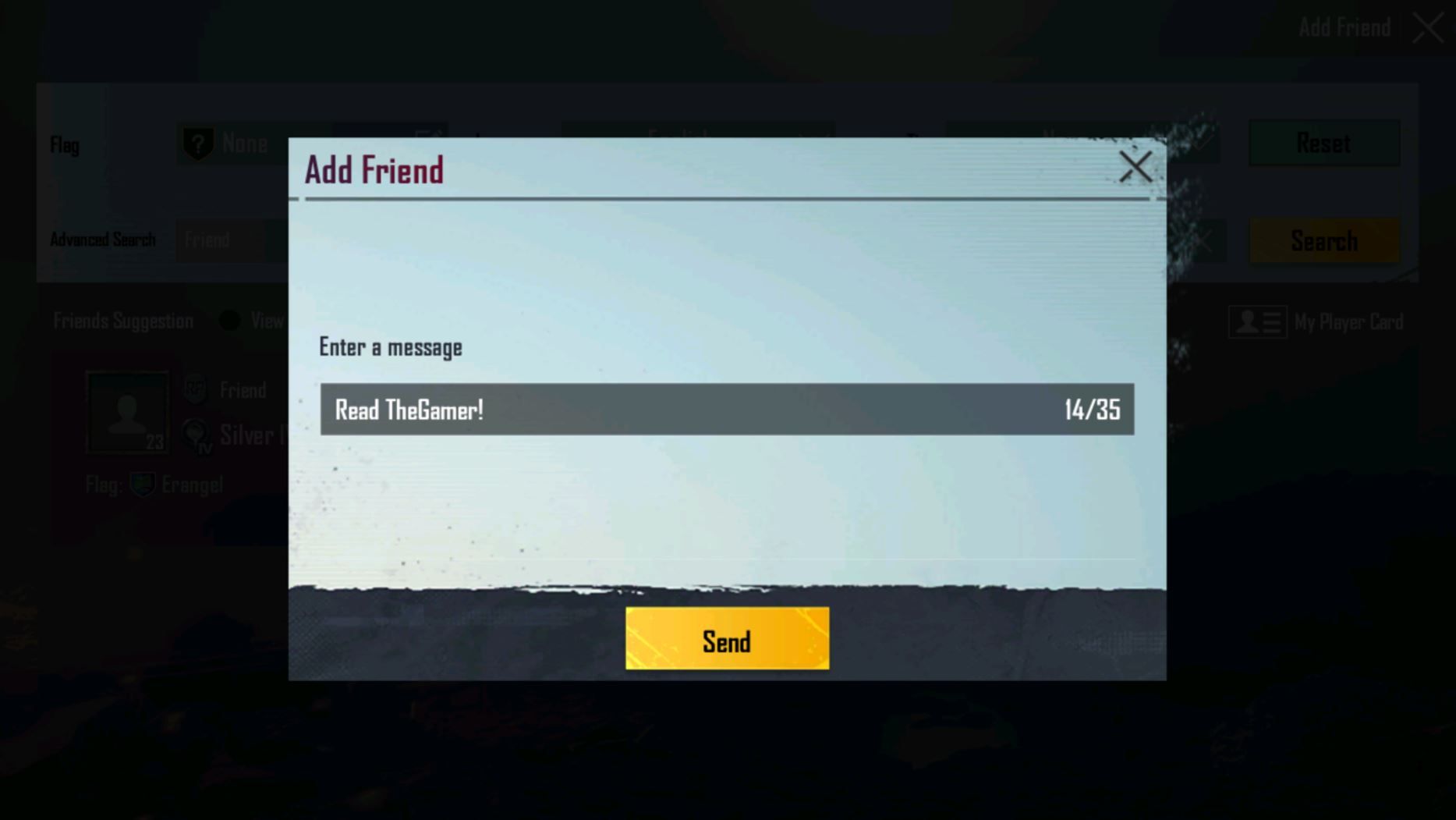 Source: Read Full Article