The poster child of the 1980s fantasy board games is back! Yes, that's right children, HeroQuest has returned! Time to celebrate, play the music, cut the cake, and… what? Wait? There's a… ok, we have a problem.
HeroQuest is a fantasy dungeon-crawler-lite board game released in the UK in 1989 where it was embraced by the tabletop gamers. It was the love child of Warhammer creator Games Workshop and Milton Bradley. It also saw success outside of the UK with the game distributed in Europe, Australia, and North America. Several expansions sets were launched that introduced new rules and quests. Games Workshop also produced a standalone product aimed at more advanced players titled Advanced Hero Quest. HeroQuest was discontinued in 1997, but still has a loyal following to this day. Copies of the original are much sought after and, with the blooming interest in board games, it is no surprise that it is heading for a re-release.
Avalon Games are the people behind this latest drive to bring HeroQuest back to the market, and it looks like a smashing success. Using Hasbro Pulse, the crowdfunding platform for Hasbro collectibles and niche products, HeroQuest had a modest $1 million to break before the game could be produced. This was smashed within the first 24 hours of the campaign going live and at the time of writing, the total is sitting at $1.5 million with the campaign set to run till November 6. In addition, there are still plenty of stretch goals still to unlock that will add more content to the games.
Two versions of the game are available. For just less than $100 you can get the Heroic Tier that contains the base game that is full of 71 detailed new sculpts of characters, monsters, and furniture! Backers will also receive a further four bonus hero characters and a unique sculpt only available during the campaign. Splurge a further $50 and you unlock the Mythic Tier that includes all of the goodies from the Heroic Tier, plus two more exclusive minis and two expansion; Kellar's Keep and Return of the Witch Lord.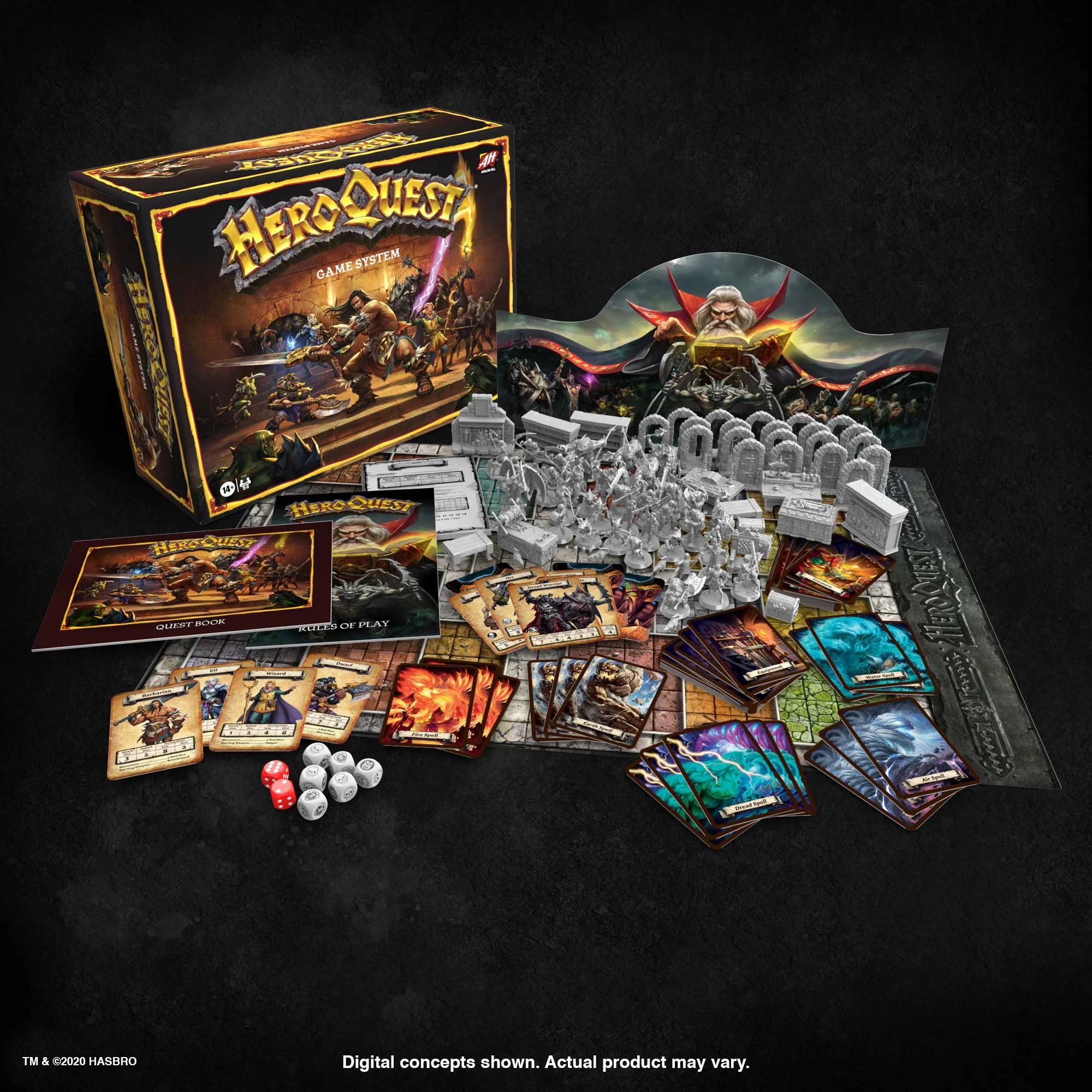 And now the problem… The campaign can only be delivered to a US or Canadian address, with shipping to Canada costing as much as the game. Given the game was originally created in the UK, this is nothing less than a huge smack to the face for original fans. Apart from the controversy of a big name crowdfunding a product, many fans are also disappointed that the release appears to be nothing more than an update to the classic with little to no new content.
HeroQuest is obviously pulling on the heartstrings of nostalgia, but will we see disappointed gamers when they receive their copies in 2021? Only time will tell. You can find out more by visiting the HeroQuest website or by going direct to the Hasbro Pulse campaign.
Source: Read Full Article