CD Projekt Red's Head of Studio has liked numerous tweets from disgruntled customers criticizing Sony pulling Cyberpunk 2077 from its digital storefront.
Despite being described as broken and almost unplayable on last-gen base consoles, many have been complaining about Sony's recent decision to pull Cyberpunk 2077 from the PlayStation Store entirely after the game's rocky launch. Not everyone supports these complaints, but one individual that seemingly does is none other than the head of CD Projekt Red himself, Adam Badowski.
Many fans have been voicing their displeasure over Sony's decision, and a quick look at Adam Badowski's liked tweets shows that he's liked a considerable amount of them. What's strange is that Badowski's actions seem to go directly against the reports that the decision to remove the game was a decision made by CD Projekt Red and not Sony. It also indicates that there may be a bit of bad blood between the two companies.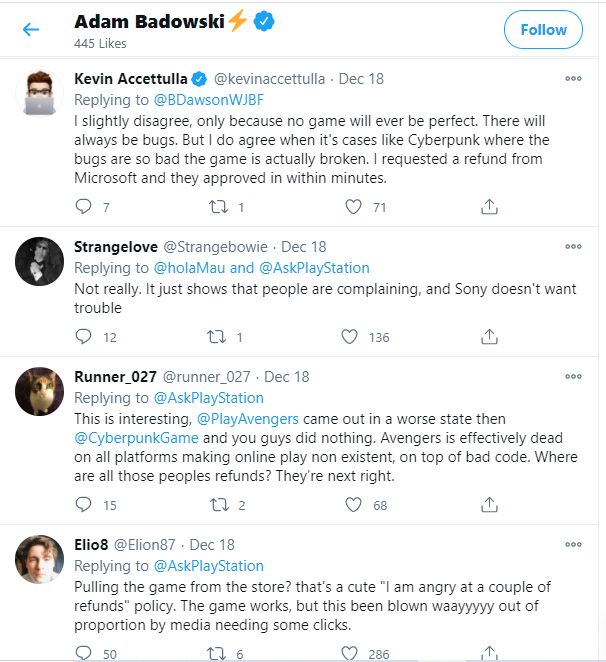 As you can see from the tweets above, there's quite a range of opinions flying around regarding Cyberpunk's 2077 removal. One Twitter user even goes so far as to call for Marvel's Avengers to also be removed from the PlayStation Store due to that game's low player count and similarly rocky launch in September. Others simply disagree with the decision and think that the game shouldn't have been pulled.
These tweets being liked by someone with such high authority at CD Projekt Red casts doubts over how amicable the talks between Sony and CD Projekt Red actually were. From the outside, the decision seems to be mutual, although it's anyone's guess as to how things went down behind the scenes. These liked tweets from Badowski at least suggest that the talks weren't just a friendly chat.
As Mike Rose from No More Robots points out on Twitter, what's likely to have happened is that CD Projekt Red offered refunds to customers that Sony wasn't prepared to give out. In retaliation, Sony has told CD Projekt Red that it will need to delist Cyberpunk 2077 from its store in order for people to receive refunds and, due to the sheer volume of refund requests, CDPR will have begrudgingly agreed. This is all just conjecture, but what's clear is that there's trouble in paradise between CDPR and Sony.
Next: Stop Shaming People For Wanting To Play Cyberpunk 2077 On PS4 And Xbox One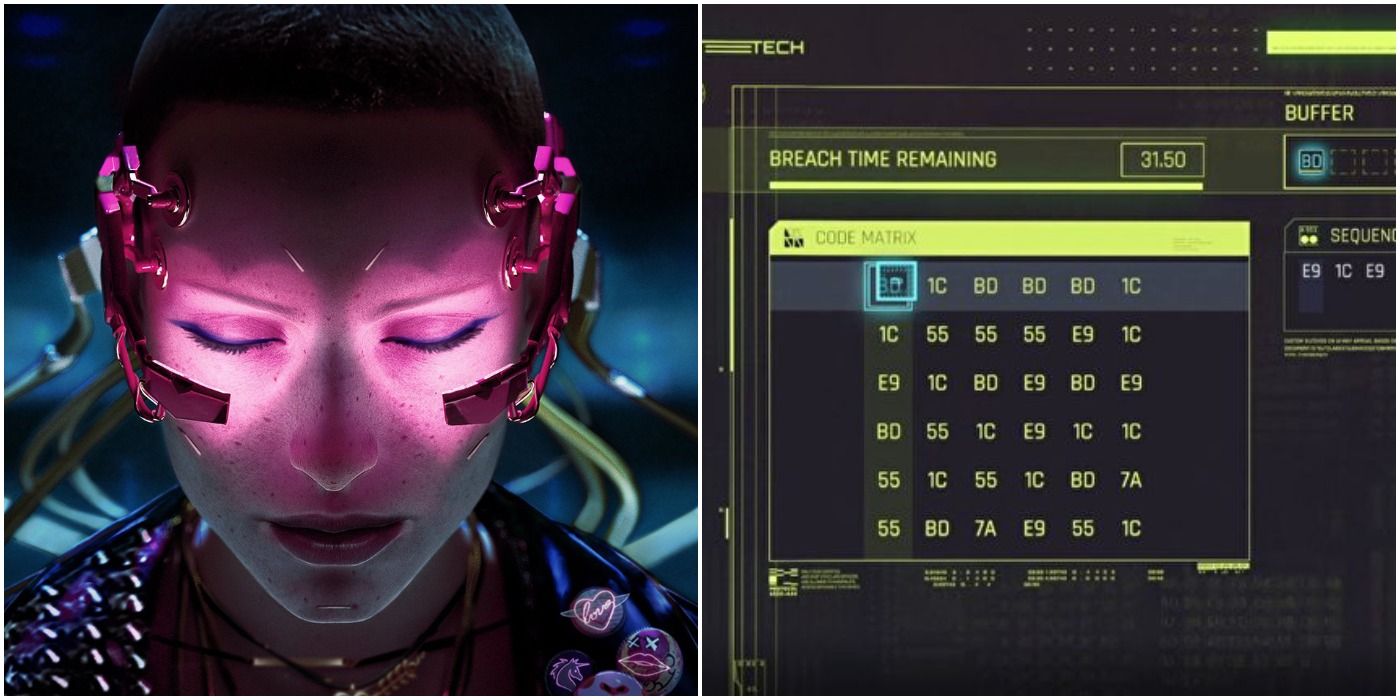 Game News
Cyberpunk 2077
cd projekt red
Source: Read Full Article