Quick Links
Participating In The Verdant Brink Meta Event
Map Completion In Verdant Brink
As you travel around Tyria and complete new maps in Guild Wars 2, you will come across map-specific currency. This is a type of currency that can only be gathered and spent on one map. In Verdant Brink, the currency is Airship Parts. At times, it can be quite difficult to gather enough Airship Parts.
Thankfully, we have all the answers that you are looking for. In this guide, we are going to go over the most efficient ways to farm Airship Parts in Verdant Brink. First, let's take a look at earning Airship Parts by participating in adventures.
Adventures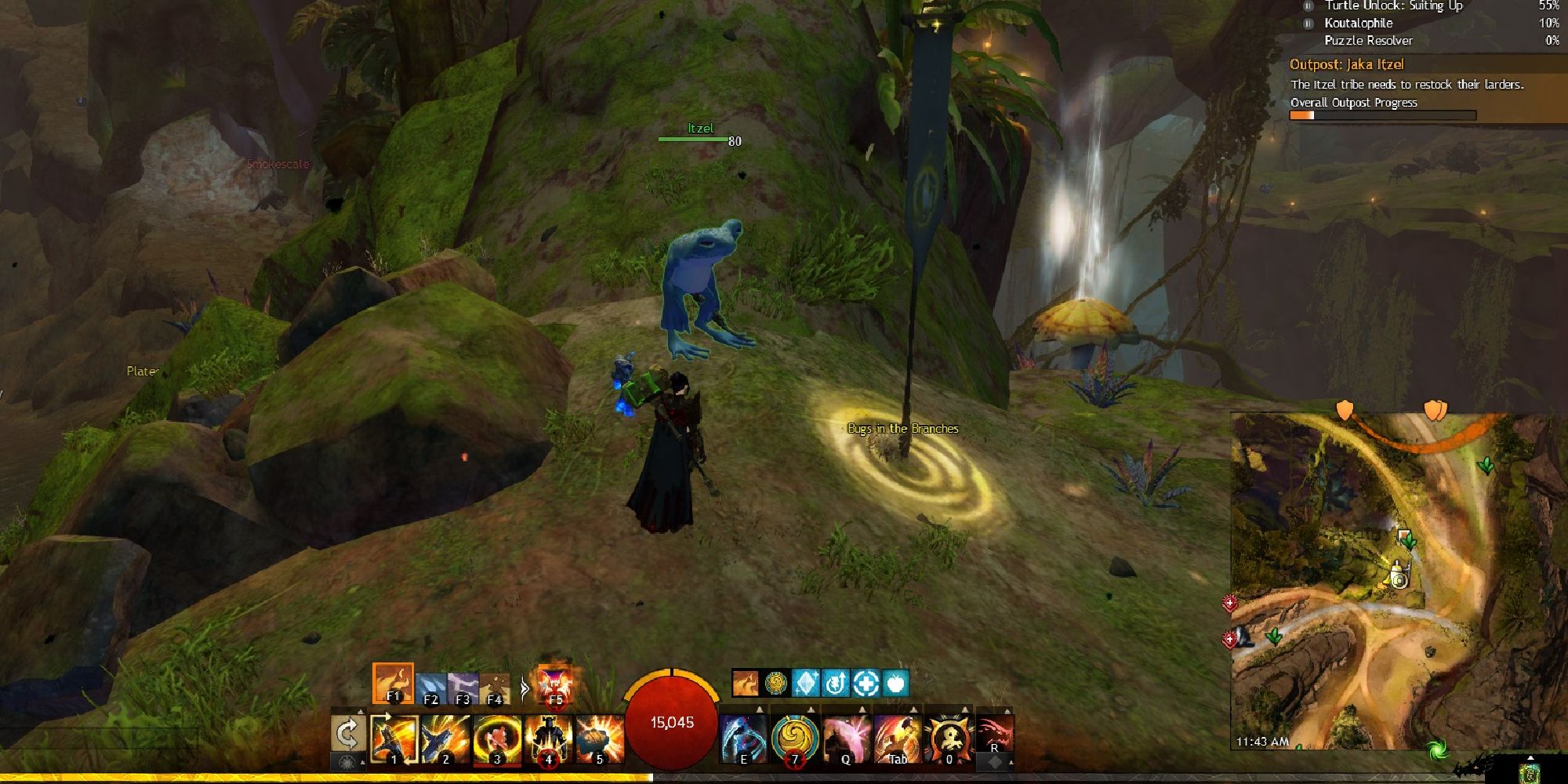 Adventures are mini-games that appear around the map, allowing you to participate in a small, timed event. These adventures can be starting by going to locations marked on the map with a symbol of figure holding a staff. If the symbol has a yellow cape, then the adventure is open and you can participate. If, on the other hand, the figure has no cape and there is a lock next to it, you cannot participate at the moment.
There are five adventures that can be found in Verdant Brink, which are listed below, along with what the tasks are.
| Adventure | Location | Tasks |
| --- | --- | --- |
| Bugs in the Branches | Jaka Itzel | Use your glider to collect bugs that hover in the branches. |
| Flying Circus | Blighted Depths | Glide through rings on a course. |
| Salvage Pit | Shrouded Ruins | Gather supplies in a pit filled with dangerous tendrils. |
| Shooting Gallery | Hidden Copse | Shoot as many dummies as possible. |
| Tendril Torchers | Snarled Frontier | Burn tendrils in a crashed airship without exploding yourself. |
For each adventure, you can either get a bronze, silver, or gold reward. This tier depends on how well you did, with the gold reward including five Airship Parts.
To efficiently farm Airship Parts through adventures, we recommend completing the Salvage Pit. This is an easy adventure that does not take a lot of time to complete, allowing you to quickly gather experience and Airship Parts at the same time.
Opening Airship Cargo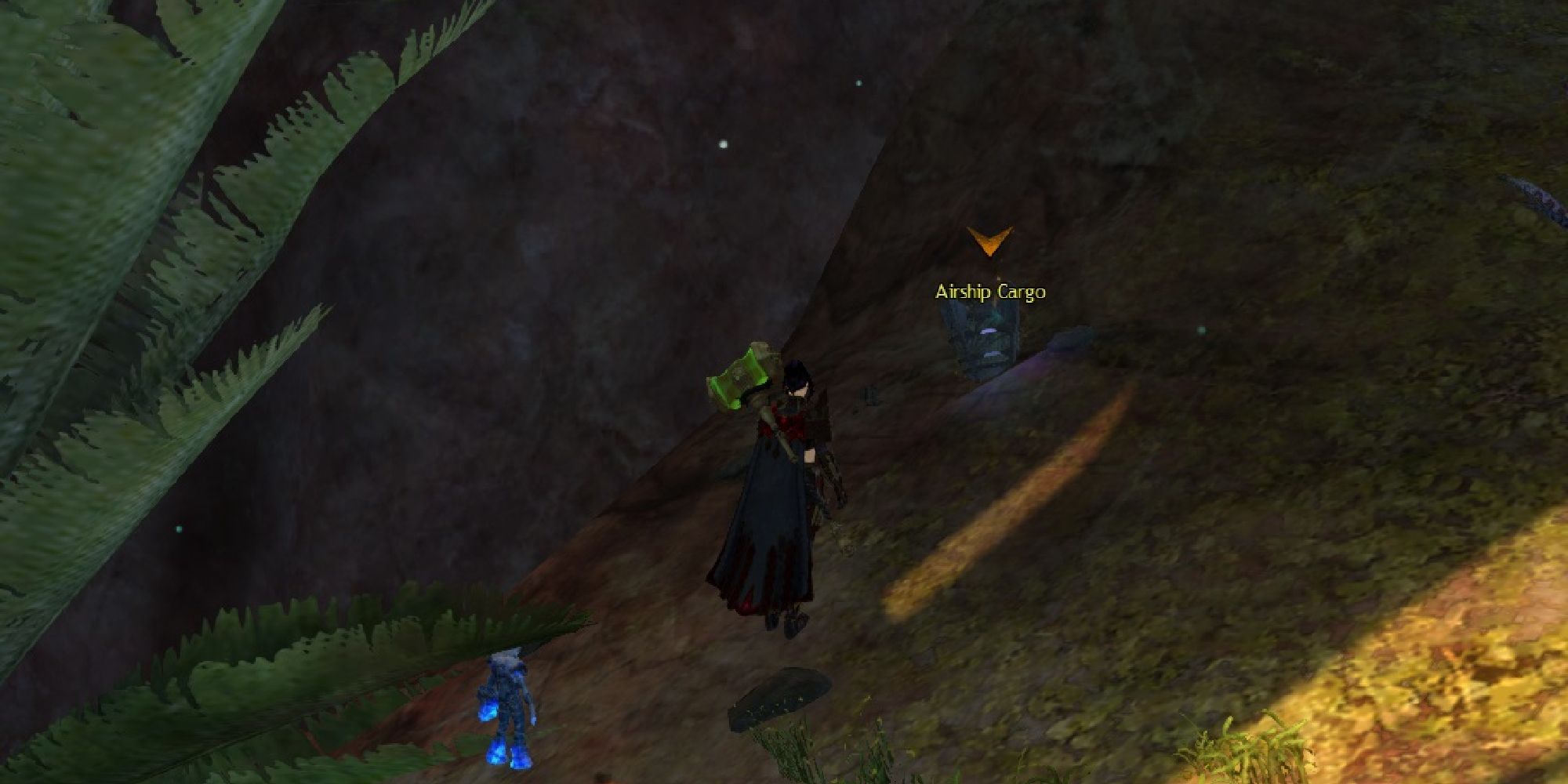 All four Heart of Thorns maps will also have map-specific chests that need a separate item to unlock. While in Verdant Brink, you will be able to open airship cargo using Pact Crowbars, which are earned by completing events on the map.
A normal airship cargo drop will contain up to 68 Airship Parts, and have a small chance to contain another small bag filled with up to six Airship Parts. As you explore Verdant Brink, be sure to open any cargo that you see laying on the ground.
Nuhoch Hunting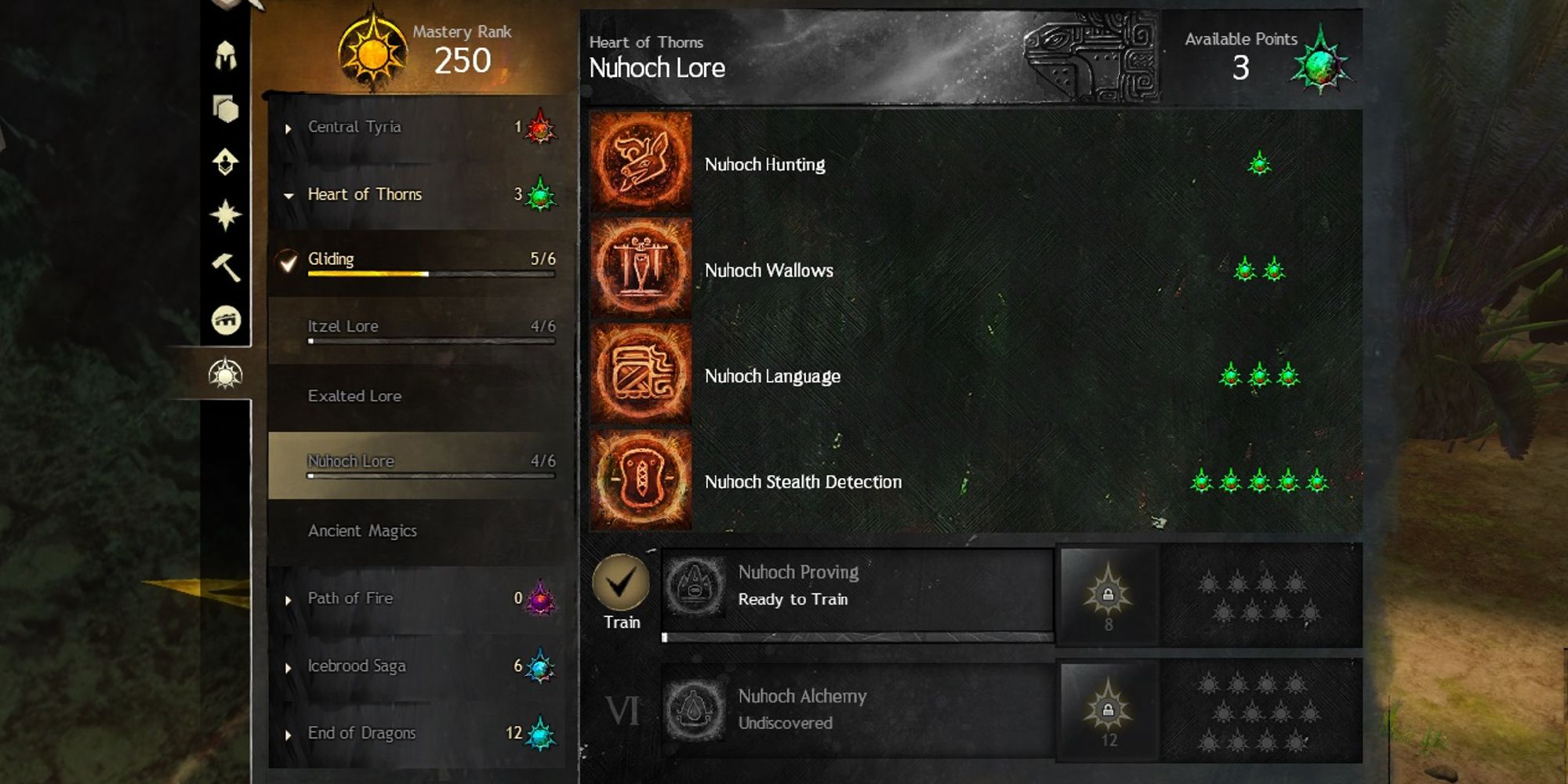 Nuhoch Hunting is the first mastery that you can unlock in the Nuhoch Lore mastery track. This becomes available once you enter Tangled Depths, the third Heart of Thorns map.
Once you unlock Nuhoch Hunting, enemies will have a chance to drop a Nuhoch Hunting Stash that is filled with map-specific currency. If a Nuhoch Hunting Stash drops while you are in Verdant Brink, it may contain up to 130 Airship Parts.
Participating In The Verdant Brink Meta Event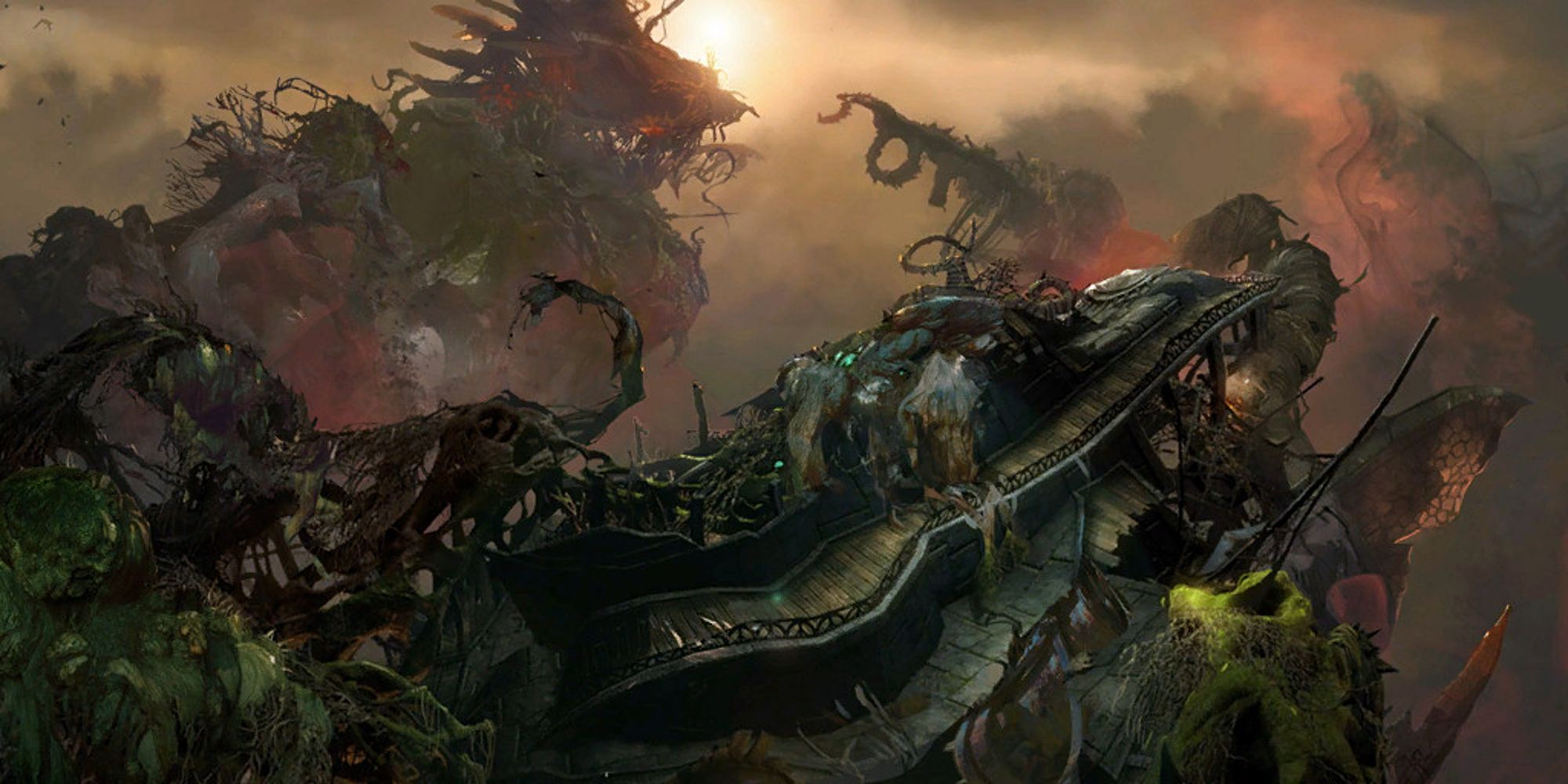 The meta event in Verdant Brink involves a day and night cycle. During the day, the Pact prepares and when night falls, the enemy emerges. Most of the events that happen in Verdant Brink are part of this meta event.
While completing events in Verdant Brink, you will earn Airship Parts. This is one of the most efficient ways to farm Airship Parts and Pact Crowbars at the same time, which allows you to open cargo and find even more Airship Parts.
At the end of an event within the meta, airship cargo has a chance to land in the area. Be on the lookout for new cargo that can be opened with crowbars!
If you are looking for an efficient way to gather Airship Parts while actively participating, we recommend doing the Verdant Brink meta event.
Map Completion In Verdant Brink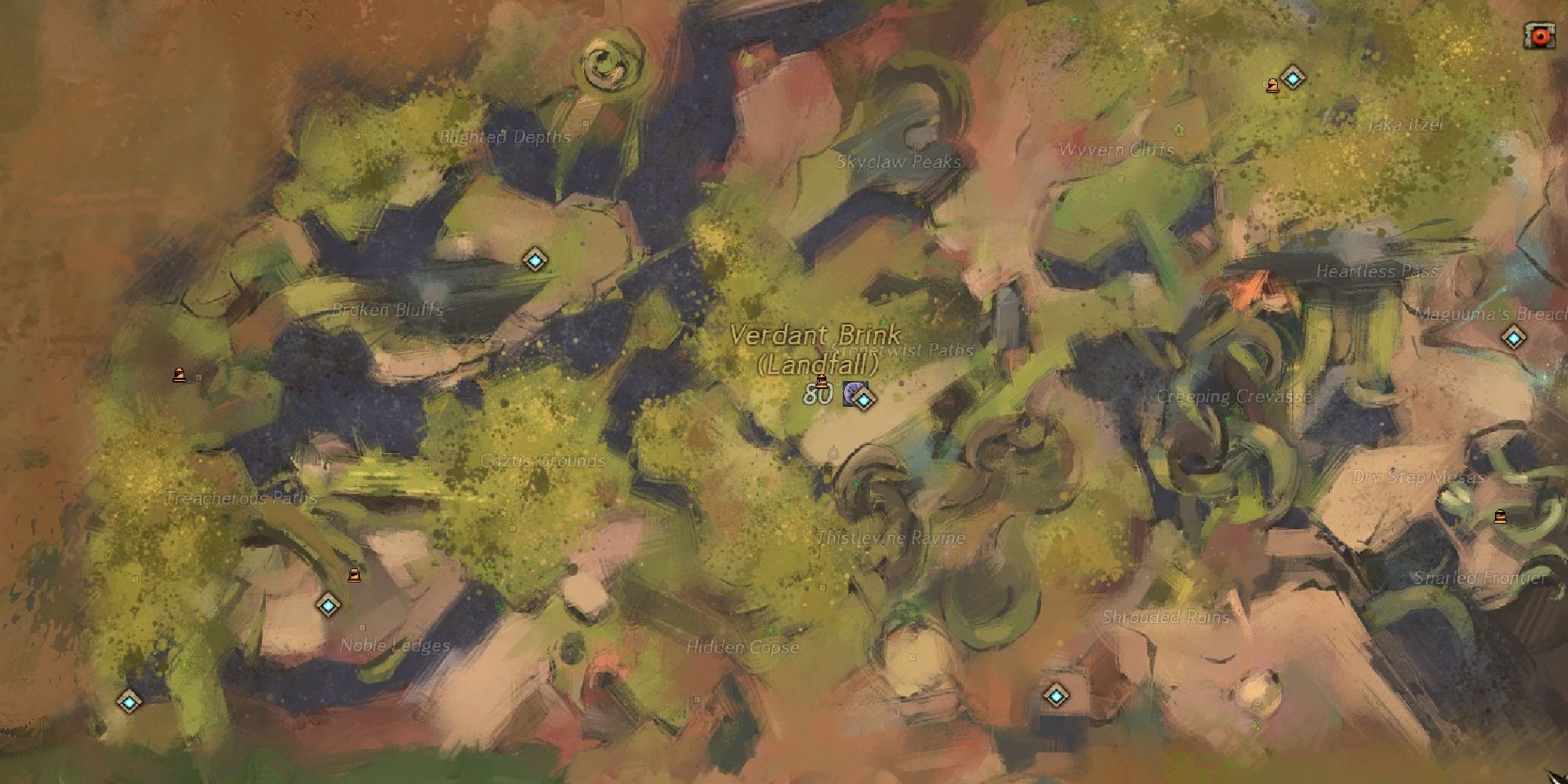 Map completion can only be done once per character, but once you completely explore Verdant Brink, you will be rewarded with 50 Airship Parts.
If you are new to Verdant Brink, participating in the meta event for the first time will take you around the map, allowing you to complete events and discover new areas at the same time.
Opening Strongboxes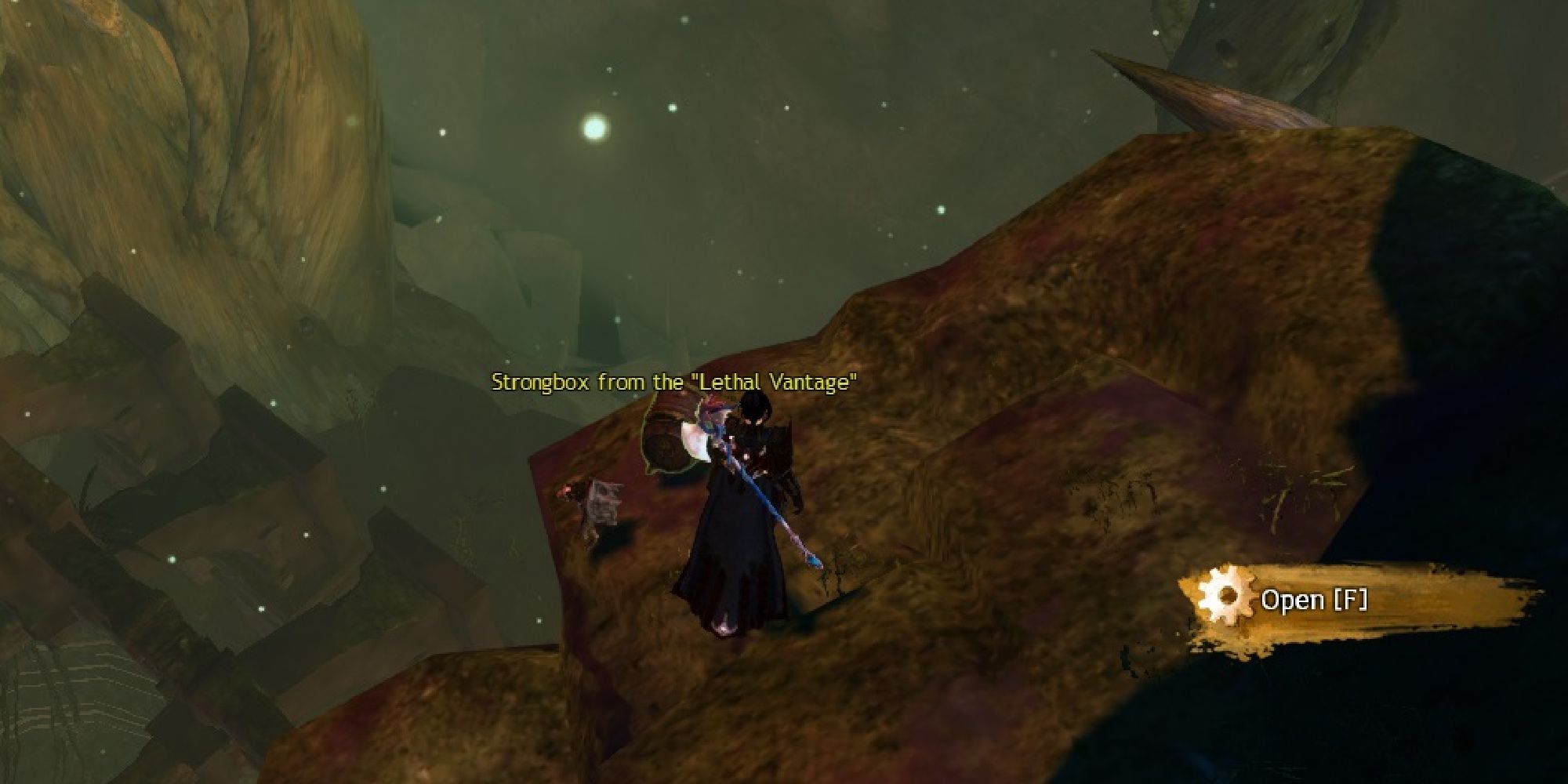 Lastly, we have strongboxes. These are hidden boxes that reward you with a variety of loot, as well as one Mastery point if it is your first time opening it.
Strongboxes can be opened once a day and can reward you with up to 25 Airship Parts. There are five strongboxes in Verdant Brink, so be sure to check out our guide on how to find them all.
That's all there is to know about farming Airship Parts! The big takeaway from this is to complete events in the meta to earn the parts and crowbars.
Source: Read Full Article