The game that literally will never die is coming back to Xbox Game Pass. If you still haven't played GTA 5 despite the fact it's been available on every platform since 2013, you'll be able to play it along with several other games coming to Game Pass on April 8.
Those games include Zombie Army 4: Dead War and two games that couldn't be any more different than Zombie Army: Disneyland Adventures and Rush: A Disney Pixar Adventure. All four games hit Game Pass on April 8, then get joined by EA's NHL 21 on April 15.
Rain on your Parade, an adorable indie game where you play as a cloud raining on everyone and everything, comes to Game Pass on April 15 along with turn-based RPG Pathway.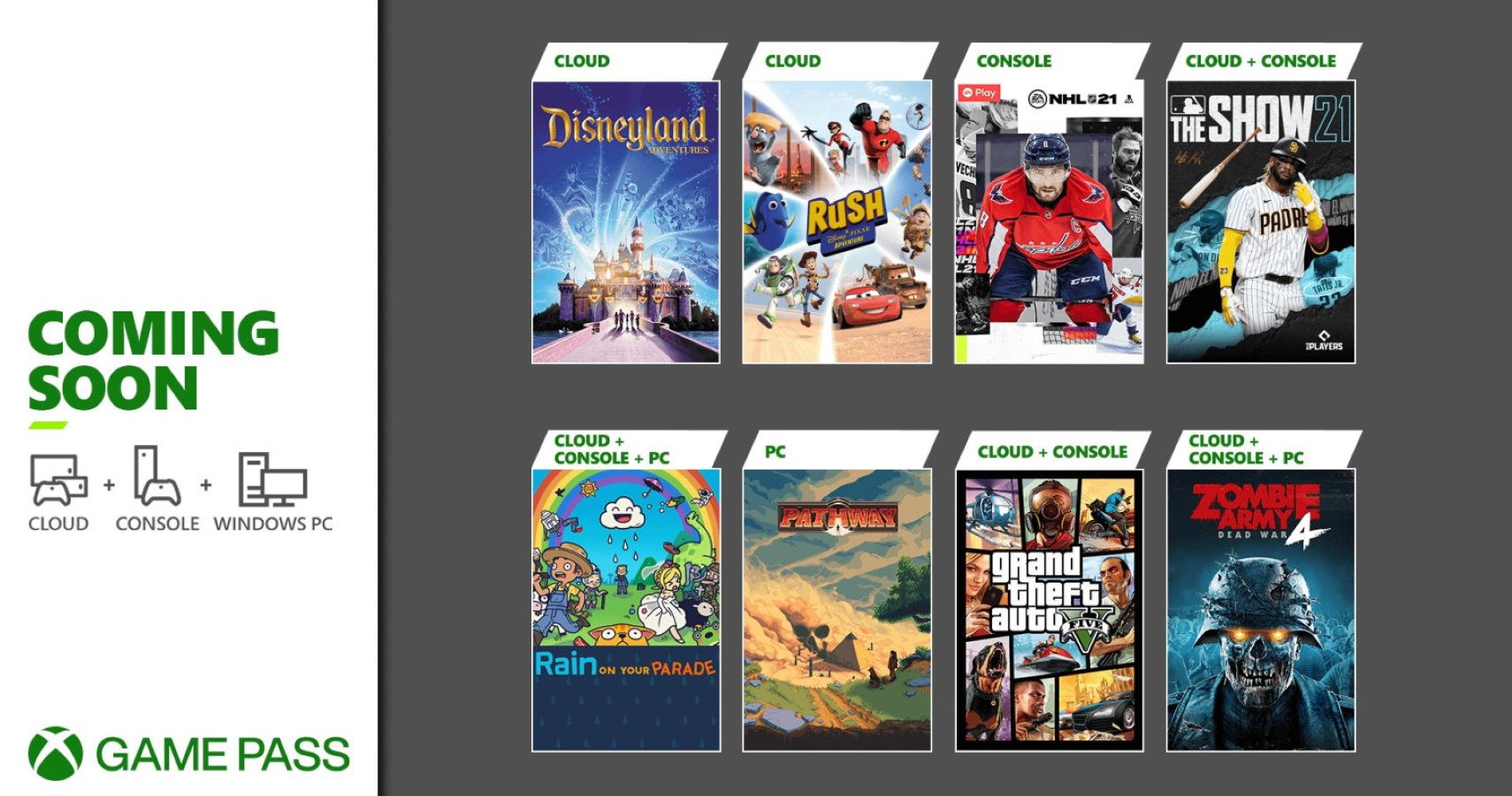 Earlier reports indicated that MLB The Show 21 would hit Game Pass the same day as release, and it turns out that's exactly what will happen. April 20 will mark the arrival of MLB The Show 21 on consoles and Game Pass so you can knock one out of the park whether you prefer to buy or subscribe.
Here's an easy-to-refer-to list including each game's platform.
April 8:
GTA 5 – Cloud, Console
Zombie Army 4: Dead War – Cloud, Console, PC
Disneyland Adventures – Cloud
Rush: A Disney/Pixar Adventure – Cloud
April 12:
April 15:
Rain on Your Parade – Cloud, Console, PC
Pathway – PC
April 20:
MLB The Show 21 – Cloud, Console
In with the new means out with the old. Several games are leaving Xbox Game Pass in April, although they're mostly older EA sports titles. We got the list for you below:
April 15:
Deliver Us the Moon – Console, PC
Gato Roboto – Console, PC
Wargroove – Console, PC
April 16:
Madden 15 – Console
Madden 16 – Console
Madden 17 – Console
Madden 18 – Console
Madden 25 – Console
NHL 18 – Console
NHL 19 – Console
Touchscreen controls are now available for over 50 games on Xbox Cloud, including Sea of Thieves, Gears 5, Dragon Quest XI: Echoes of an Elusive Age, Slay the Spire, and many more. This means you'll be able to play each game using just your phone without the need to connect a bulky controller. You can see the full list of touchscreen-compatible games here.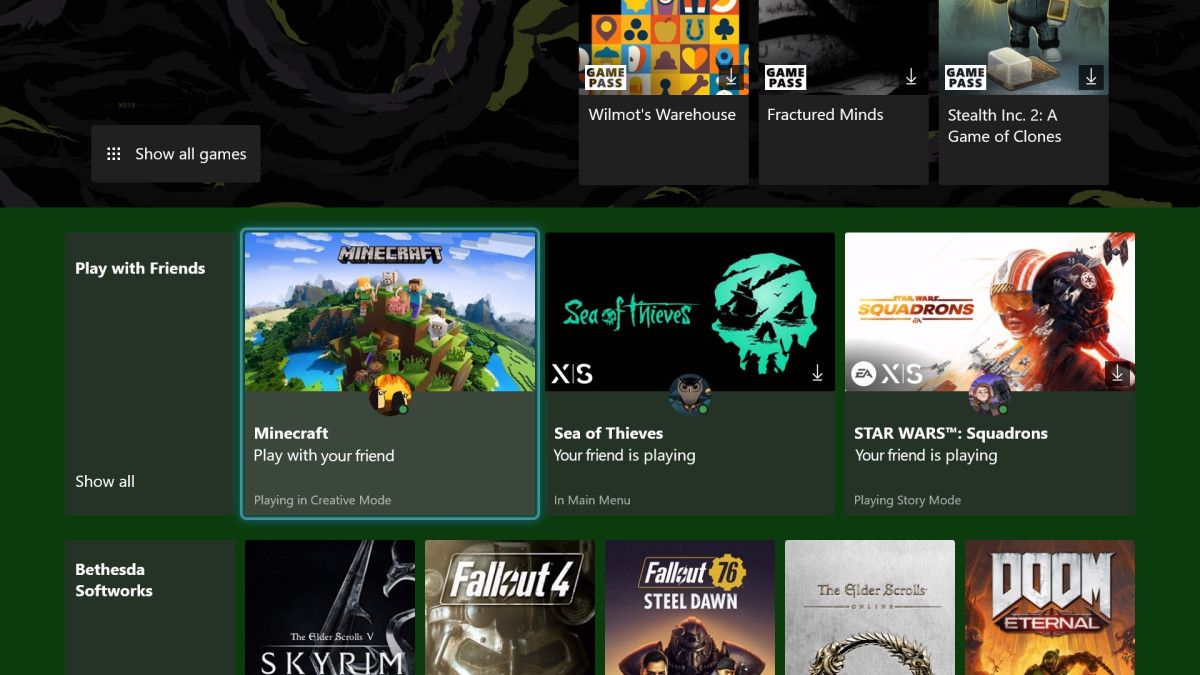 Finally, a new feature can be found on the Game Pass menu on your Xbox console. The new Play With Friends section will let you see what games your friends are playing on Game Pass and either immediately jump into a multiplayer-enabled game or start downloading the game so you can play it too.
And in case you missed it, there's a bunch of old Xbox and Xbox 360 games available on Game Pass via the cloud. Backward compatibility, thy name is Xbox.
Source: Read Full Article