If you're looking for information on the Genshin Impact Marvelous Merchandise event, you've come to the right place. Marvelous Merchandise is the latest event to arrive in Genshin Impact and involves a mysterious merchant called Liben. In exchange for certain materials, Liben will offer you a curious Box o' Marvels, which can include everything from Primogems to Hero's Wit.
So, if you're unsure of the Genshin Impact Liben location, or are simply curious about how to start Marvelous Merchandise, here's everything you need to know about the latest Genshin Impact event.
Genshin Impact Marvelous Merchandise Event — What Is Marvelous Merchandise?
Marvelous Merchandise is the latest Genshin Impact event. It's a week-long event that tasks you with collecting certain materials every day, which you can then exchange for a Box o' Marvels. These boxes are well worth your time — I opened one today and it had enhancement ores, Primogems, and Mora. The only thing I had to exchange for this was ten mushrooms, which are easily found all over the surrounding area — a bargain, if you ask me.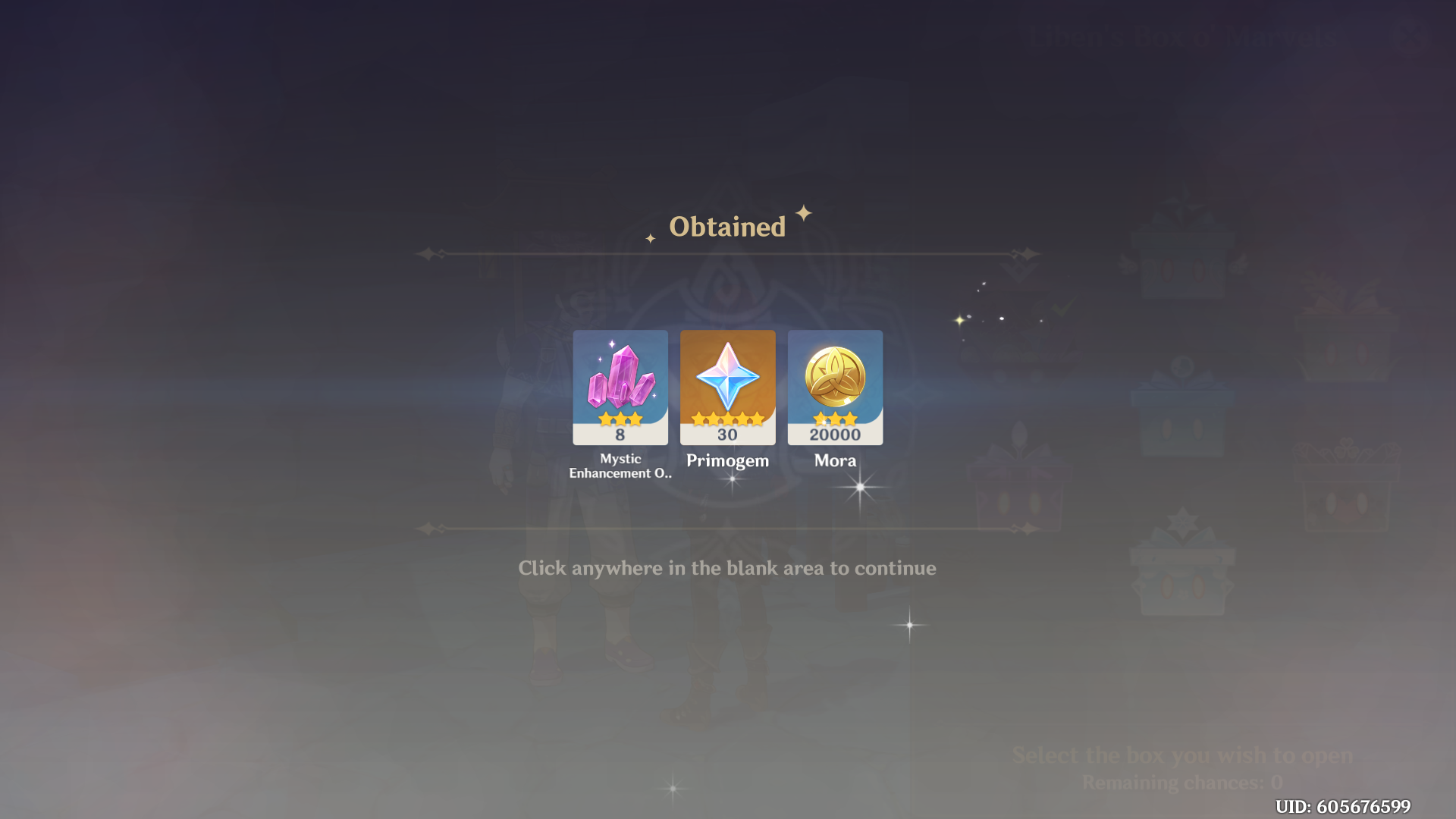 Genshin Impact Marvelous Merchandise Event — How To Start Marvelous Merchandise
Fortunately you don't actually need to do anything to start Marvelous Merchandise. When you sign in to Genshin Impact you'll notice that the events page is marked with an unread notification. This is the official event initiation mail from Mihoyo, which provides you with your first clue.
The official description reads, "They say that a merchant from Liyue has been cruising around these parts, claiming that he has a 'good deal' which he could share with some partners." The hint you are provided with states that this merchant is inside Mondstadt's main city. As soon as you have opened the event page and read this, you've essentially started Marvelous Merchandise.
Genshin Impact Marvelous Merchandise Event — Liben Location
The merchant from Liyue is named Liben and, as mentioned above, is in Mondstadt. He's located in the northeastern part of the city — if you go to Flora's flower shop to the right of the main gate, you should be able to see Liben tucked away in the corner of the city. Again, all he wants from you today is ten mushrooms, and you'll be able to pick one of seven Boxes o' Marvels — based on the elemental affinities of the seven Archons — in exchange for them.
It's unclear what materials Liben will want for the rest of the week, but we'll update this guide accordingly. Judging by today's materials, however, they shouldn't be too difficult to obtain.
I have only opened one Box o' Marvels so far because you need to wait until the Genshin Impact daily reset time for the event to proceed to the next day, but I got eight Mystic Enhancement Ores, 20,000 Mora, and 30 Primogems. Not bad for a few mushrooms.
The Genshin Impact Marvelous Merchandise event kicked off today, October 26, and is due to run through November 1. If you bookmark this guide, you can check back every morning for the Liben location, daily materials, and Marvelous Merchandise rewards.
Read next: Genshin Impact Original Resin Changes — What's New?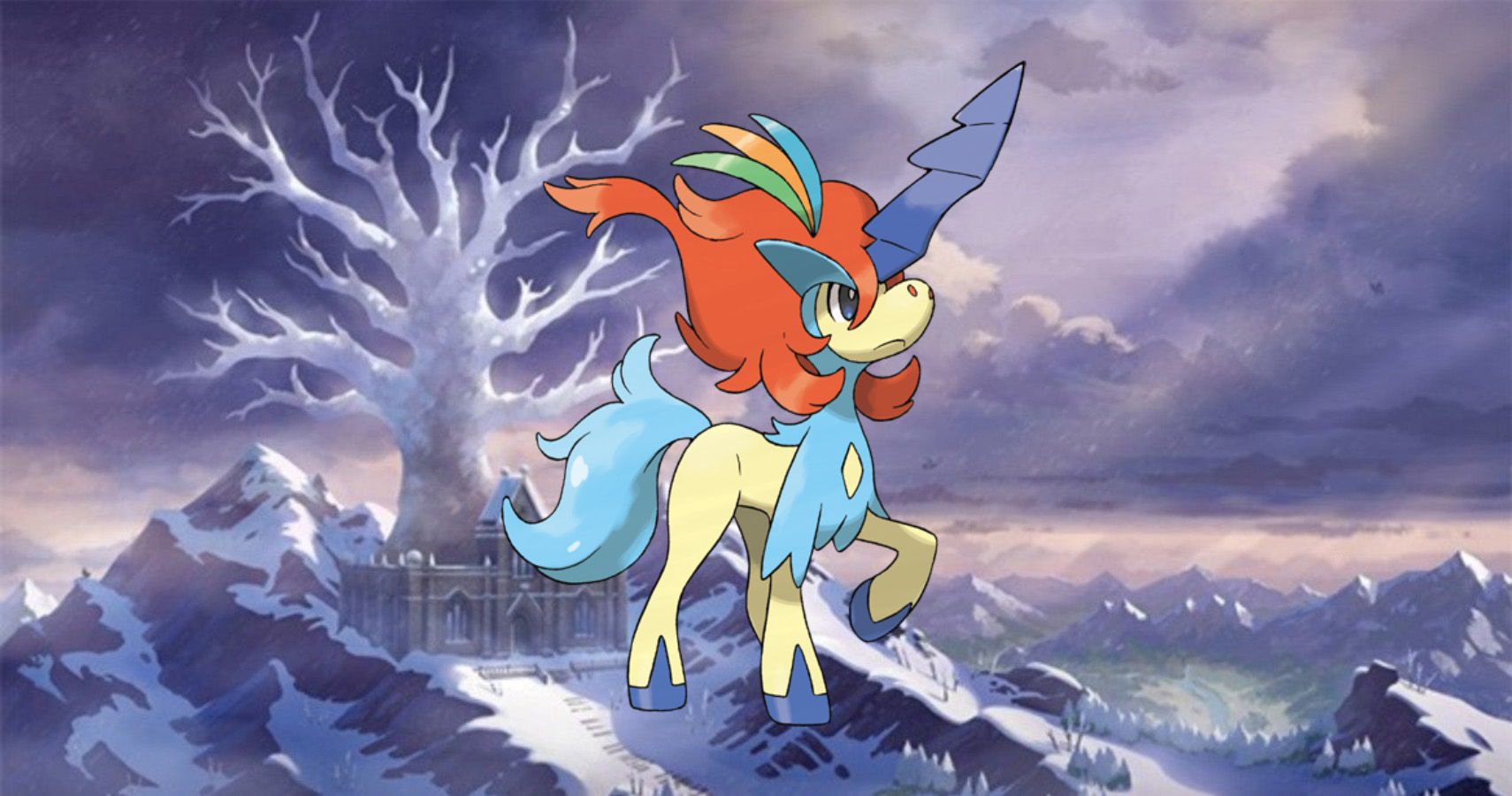 Guides
Nintendo Switch
PC
ps4
Genshin Impact
miHoYo
Cian Maher is an Associate Editor at TheGamer. He's also had work published in The Guardian, The Washington Post, The Verge, Vice, Wired, and more. His favourite game of all time is and always will be The Witcher 3, but he also loves The Last Guardian, NieR: Automata, Dishonored, and pretty much every Pokemon game ever released. You can find him on Twitter @cianmaher0.
Source: Read Full Article