Fortnite is about to be invaded by some of Gears of War's toughest. Marcus Fenix and Kait Diaz are leaving the Locust hordes behind to join Epic Games' battle royal. The duo went live in Fortnite's store on Thursday and brought a ton of other Gears-related content with them.
The Gears veterans are available as paid skins, meaning you will have to drop some coins to use them. Players who purchase Fenix, which is the old and grisly version from Gear 4 and 5, will also receive the Sonic Resonator Back Bling. Meanwhile, those who purchase Diaz, who looks more like the Gears 5 version, will obtain the Reyna's Pendant Back Bling. The characters can be purchased separately or in a bundle that includes the Emergence Hole Spray. Plus, if you purchase the Marcus Fenix Outfit on an Xbox Series X|S you will unlock the Matte Black Style of the outfit which, according to Epic Games, is a memento of the character's Xbox history.
Along with Diaz and Fenix, there are several Gears-themed cosmetics that can be purchased for in-game use. The Sonic Resonator and Reyna's Pendant Back Blings can also be bought without buying the characters. Players can additionally pick up a Breaker Mace Pickaxe, a Thumper Pickaxe, a Butcher Cleaver Pickaxe, and a Skiff Glider. These items, inspired by the weapons and vehicles from the series, can be purchased individually or in special bundles. Players can also seperately nab the Knife Tricks Emote and the Emergence Hole Spray from the store.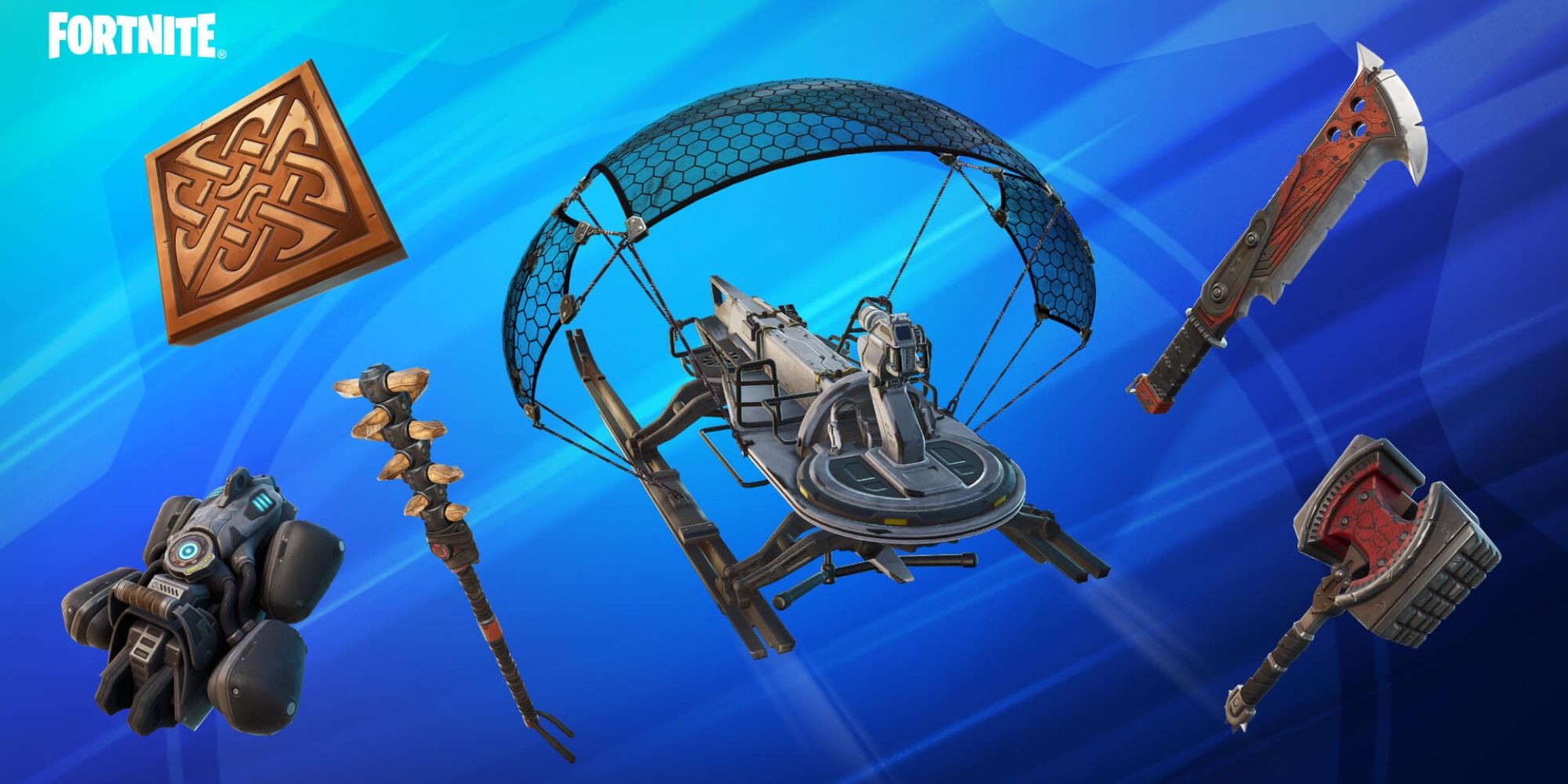 Fortnite will also be running special Quests to honor the introduction of Diaz and Fenix to the game. From December 9 until December 17, players can complete several Delta-One Quests to unlock the Crimson Omen Spray, which looks like the iconic Gears logo. The quests include collecting three OCG tags, crouching behind a barrier in classic Gears style, damaging an opponent with a melee attack, doing shotgun damage to an opponent, and collecting Thrashball memorabilia. These Quests are available now on the "Quests" tab of the Lobby and are free for everyone to participate in.
Source: Read Full Article