Quick Links
Every Season there are lots of changes made to Fortnite to keep it fresh. For Chapter Two Season Eight, Epic Games got rid of weekly challenges and added questlines instead. Questlines weren't that different from weekly quests, fans would get either one or two questlines, which were essentially a set of tasks obtained after talking to a specific NPC and a task had to be completed before moving on to the next one, but with weekly quests, you can jump right onto the Battle Royale island and do them as you please, whenever you please, in whichever order.
There are also Season Bonus Goals with different tiers, so first you'll have to complete three, then six, then ten Season Quests to receive the XP bonus. Afterward, you'll move on to the next tier which will require you to continue to complete them throughout the rest of the Season.
Week One
The first week starts off with eleven quests that you can complete. You have until the end of the Season to get through all these quests, though you might want to do them sooner rather than later as they'll start to accumulate.
To find the device on the Battle Royale Island, you have to go to one of the locations that show up on your map when you highlight the quest. There are several locations where you can complete this task but consider finding a device in a Seven Outpost so you can also tackle the "Open a vault with another player" challenge at the same time and save yourself some time.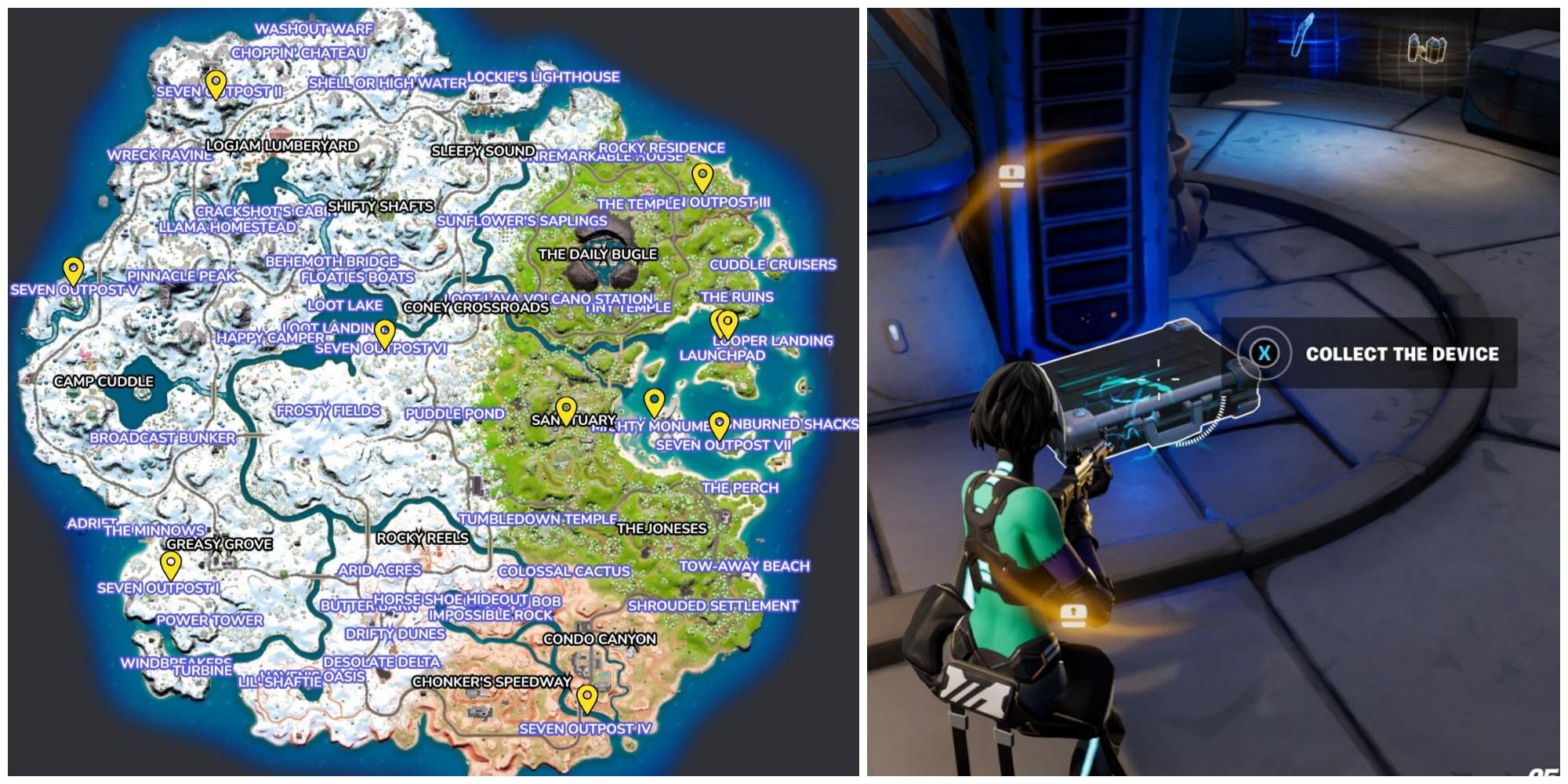 The device is easy to spot as it glows blue. Approach it and interact with it by pressing and holding the Collect The Device option.
Open a vault with another player
Seven Outpost landmarks have a vault underneath the building; if you play a squad, trio, or duo game, you just need to go down to the vault with another player and wait for it to open. You can attempt to do this in solos but it's much riskier as you have to depend on the kindness of your opponents.
Damage opponents while sliding (50)
Sliding is one of the new mechanics in the game. If you're not sure how to slide in Fortnite, we've written a guide on it to help you out. To complete this quest simply damage an opponent while performing this action, it also works on enemies such as the shark in Loot Lake.
Jump through flaming rings in a vehicle (2)
To get this mission done all you have to do is get yourself a vehicle and ride through two rings of fire. You can find the rings in the locations marked on this map below: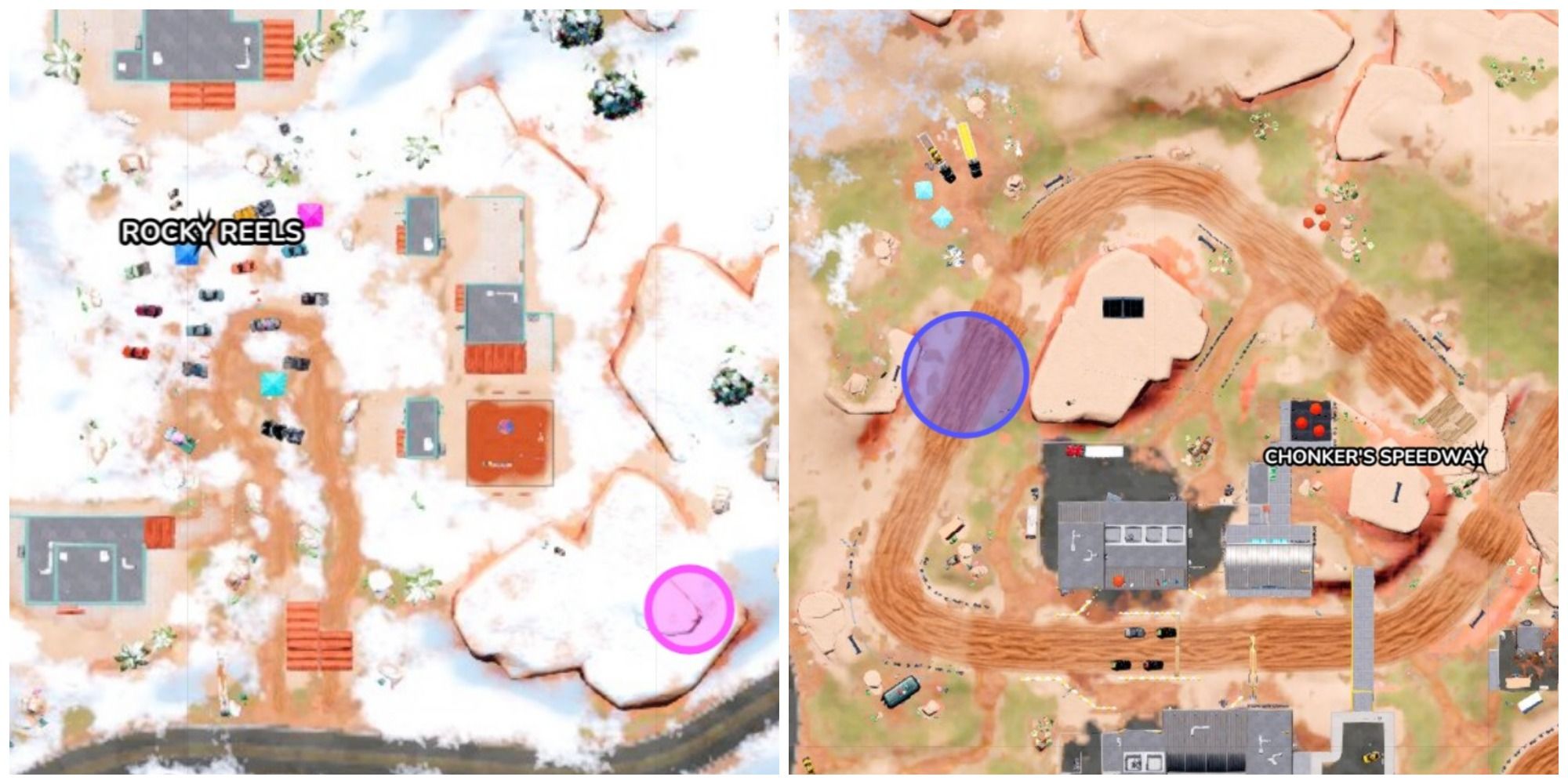 There are tons of parked cars in Rocky Reels so just grab one and speed through the flaming rings. You can do this with any type of vehicle but it's best to look for a sports car with a turbo or the Quadcrasher. The Quadcrasher is the best option for this since it rides quite well in the desert sand of the southeastern area of the map and it also has a turbo.
Search Chests or Ammo Boxes at Landmarks (10)
Land at The Daily Bugle, then finish Top 25 (1)
Get eliminations with an SMG or Sniper Rifle (3)
Discover named locations (10)
Receive your next objective at The Launchpad. Destroy Signal Jammers in a single match (3)
Head to The Launchpad, east of the Sanctuary, and as soon as you land you'll be asked to destroy the Signal Jammers. Here's where you'll find them on the small island: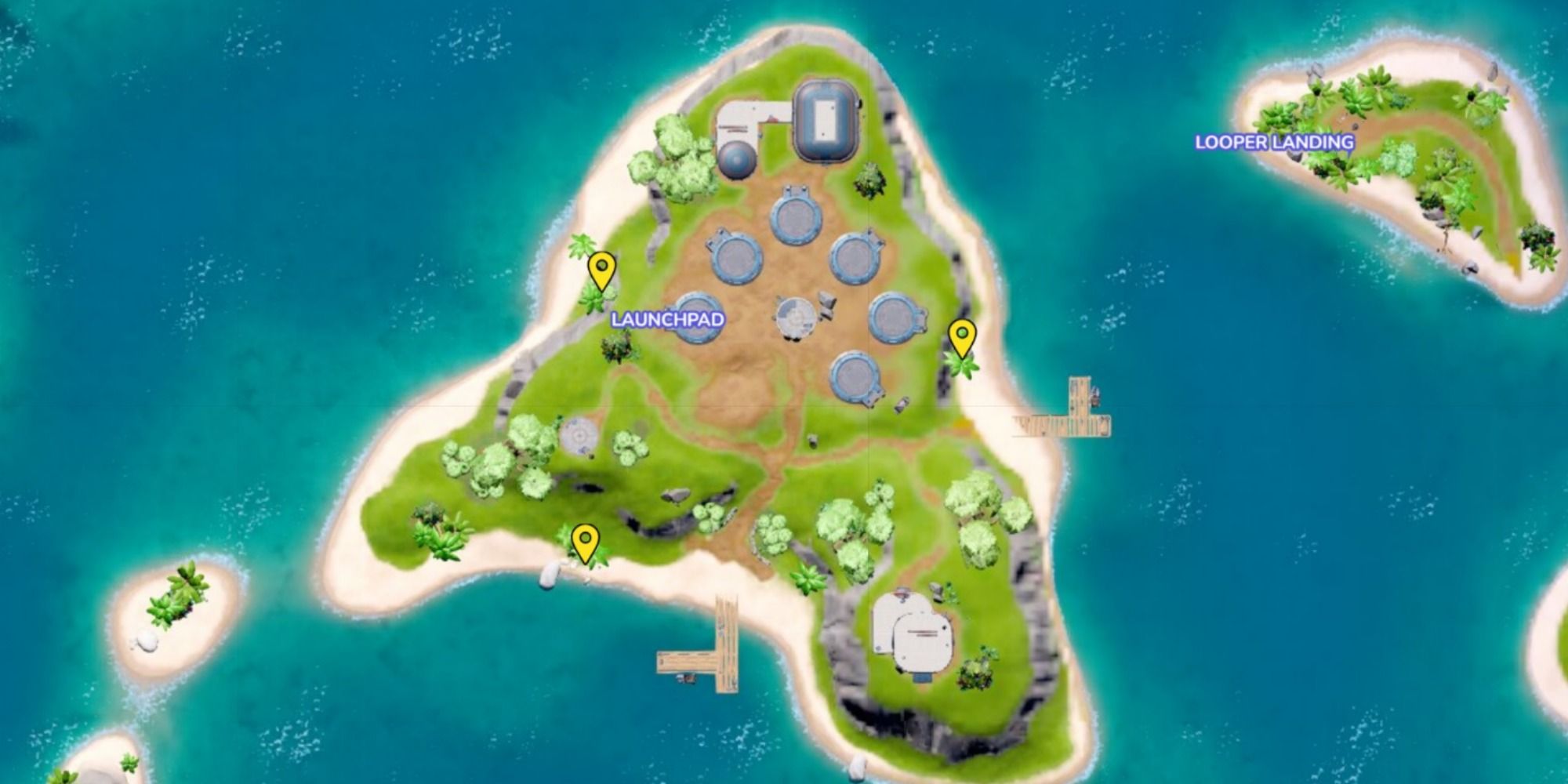 Receive your next objective at Mighty Monument. Place Surveillance Cameras in a single match (2)
Similar to the Launchpad quest, you'll have to visit this location and wait for an order to place surveillance cameras in specific locations. Here's where you should place them: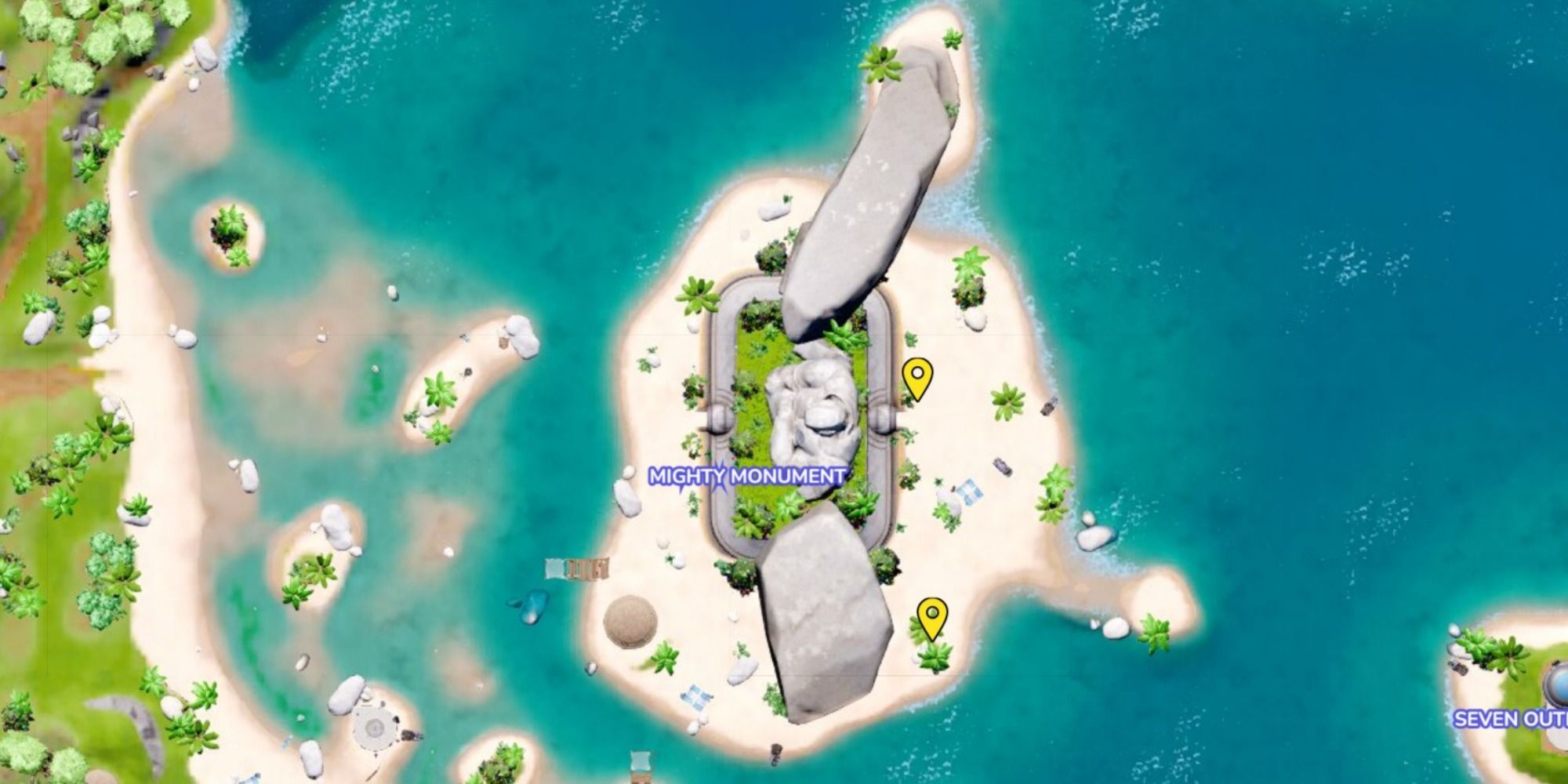 Receive your next objective at The Joneses. Drop off supplies in a single match (3)
Just like the other two previous quests, you have to get to the location and then listen to the phone call and follow its orders. You have to drop off three items in a single match. Place them down here to complete the challenge: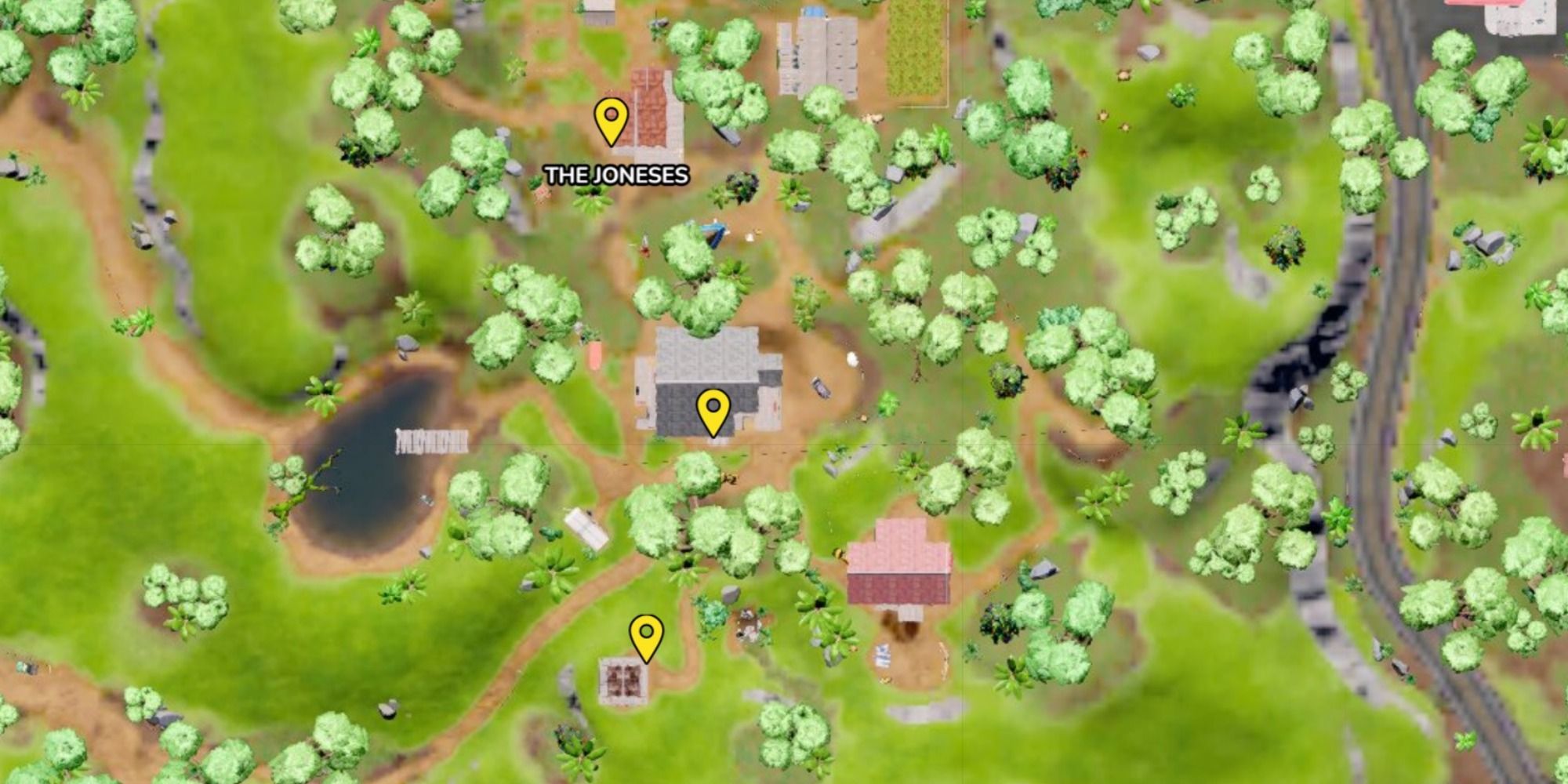 There are still 16 weeks left until the Season comes to an end so there will be lots of opportunities and new tasks to get more experience points and level up the Battle Pass. But of course, the first couple of weeks are always filled with new Season hype and there's a feeling of excitement when unlocking those first Battle Pass tiers and skins.
If you haven't had a chance to check out the brand new skins that have been added this Season for the Chapter Three Season One Battle Pass, go and take a look, you will see some familiar faces that will certainly not disappoint.
We'll keep this article updated throughout the Season so you can revisit it and get pointers on the new set of challenges that will keep coming out each week.
Source: Read Full Article