While the reception to Resident Evil Village has been predominantly positive, one criticism remains: there isn't enough of Alcina Dimitrescu. Despite featuring perhaps too prominently in the promotional material, the tall vampire lady certainly isn't the star of the show, or even the main villain, to much fan disappointment.
If you were disheartened by the lack of Lady Dimitrescu, then fear not, as the modding community has come to your rescue. The "Play as Alcina Dimitrescu" mod is just that – a way to swap out player character Ethan Winters for the much adored Lady D.
To answer the question on everyone's mind, no, you won't get to control her in all of her 9ft 6 glory. As seen in screenshots of the mod in action, the player's Alcina is dwarfed by her antagonistic doppelganger – who will still roam the castle on the hunt for her short sister. Indeed, Alcina Jr. is closer to Ethan's own 5ft 11 stature. Yet aside from that, everything else is completely accurate.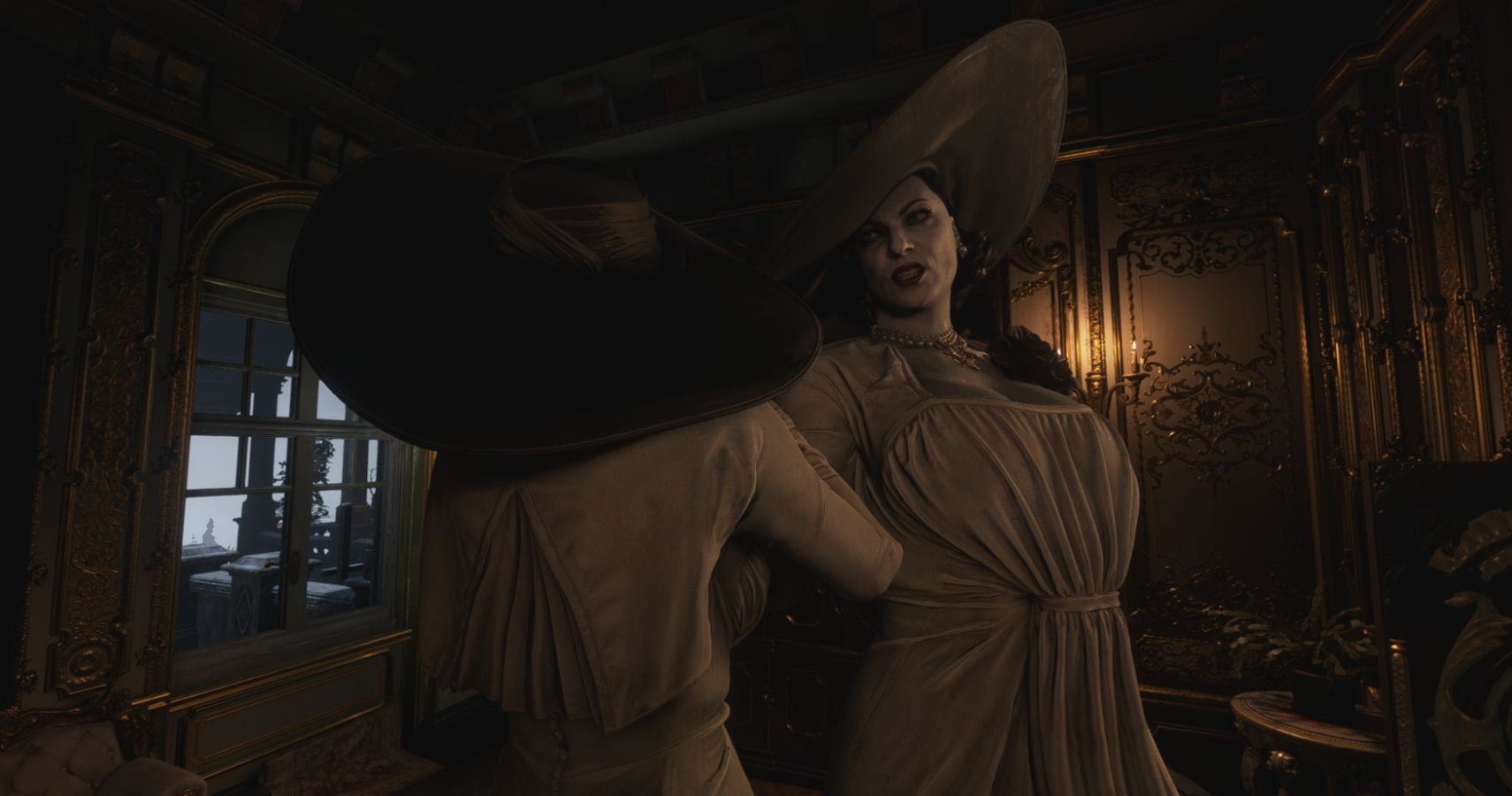 This is far from the only eye catching mod to be made for the latest Resident Evil installment. Last week saw the launch of the "Lady X" mod, which combined iconic villains, Lady Dimitrescu and Mr. X. With Alcina's height and face structure, as well as Mr. X's zombie-like skin texture, it might just make your Village playthrough that bit more terrifying.
But despite our love of Lady Dimitrescu, the other characters in the game (remember them?) are also getting some love. Giving the fans what they want, one modder replaced Ethan's baby daughter Rose with Chris Redfield. In practice, this meant that we got scenes of Mia cradling and reading to the head of a fully grown man, attached to an infant. If that sounds like the kind of thing you felt was missing in the vanilla game, then the modding community has you covered
Resident Evil Village was released May 7, and is available for PS4, PS5, Xbox One, Xbox Series X/S, Google Stadia, and PC.
Source: Read Full Article