Ubisoft has confirmed that its 2017 multiplayer brawler For Honor will be receiving a free next-gen upgrade for PS5 and Xbox Series S|X. Speaking to the For Honor community on Twitch, the company confirmed that current owners of the game will be able to download the compatible next-gen version this December when the next-gen port launches.
If you happen to be going with the Series S, the upgrade won't be dramatically different. The game will be targeting 1080p resolution and a locked 60 fps playback. On PS5 and Series X, For Honor will have support for 4K and the same 60 fps lock as the Series S version. If you've invested hundreds of hours or spent any money on in-game microtransactions, all of those will also transfer over.
"If you currently own For Honor on PS4 or Xbox One, your profile, including all purchases and inventory is automatically shared with its Next Gen counterparts (ex: PS4 and PS5)," reads a blog post from Ubisoft. The company also details what graphical changes players can expect, which includes things like "improved water reflections," "improved shadow resolution," and "improved texture filtering."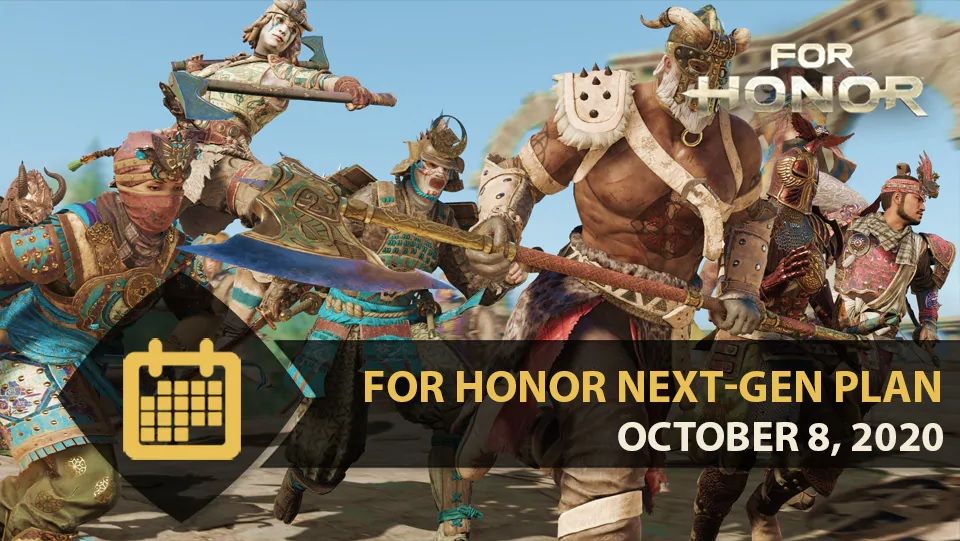 There's no exact date for when this update will be available, but the 60 fps update is said to land at the start of Year Four, Season Four in December. I'd imagine the current version will work on next-generation consoles when they launch and then be updated when the next season begins.
Ubisoft might be total scum of the Earth when it comes to running a company, but its longterm support of popular games is something more developers should strive to achieve. The fact that Rainbow Six Siege went from being an incredibly underwhelming shooter in 2015 to one of the most popular eSports around is impressive. For Honor is similar, having launched in a dreadful state in 2017 to eventually becoming healthy with competition.
There's something to be said about how Ubisoft rushes games out, but at least the company is able to turn things around. We can only hope its internal problems get settled in a similar manner. At least recent comments from CEO Yves Guillemot indicate that they might.
Source: Read Full Article