It's that time of year again when the weather is getting a little chilly, you can start to wrap up in toasty clothing, and there's nothing better than sipping on some hot chocolate by the living room fire to warm yourself up. You thinkAutumn, and you think of harvest time, food, and more importantly, food festivals. This autumnal energy doesn't just exist in the real world either, because it's in the fall when A Feast Reborn takes place in Final Fantasy 14.
A Feast Reborn is an annual community-led food street fair held on Diabolos, Crystal that promises good virtual grub, entertainment, and a great opportunity to kick back and relax with other players. The festival will be taking place on Saturday, October 8 between 3-7pm ET in The Goblet, Ward 14 in Plot 35 and the surrounding area. For those who can't attend, the event will be streamed on Twitch too.
The fair will be taking over the housing ward, stretching across two rows with booths, live entertainment, competitions, and more. There will also be live bard bands as well as a bard corner for any would-be musicians who wish to flex their creative muscles, and the Macro Dance troupe Esprit will be performing too.
I had an absolute blast at last year's fair, and this year is set to be bigger and better than ever with some brand-new events, such as in-character cooking classes with Abbiocco Fine Dining — using real-life recipes and techniques, an activity booth for spicy food fans that offers prizes to those brave enough to scorch their taste buds, and an artist booth that will be doing caricature drawings. You can find a full lineup available on the official website.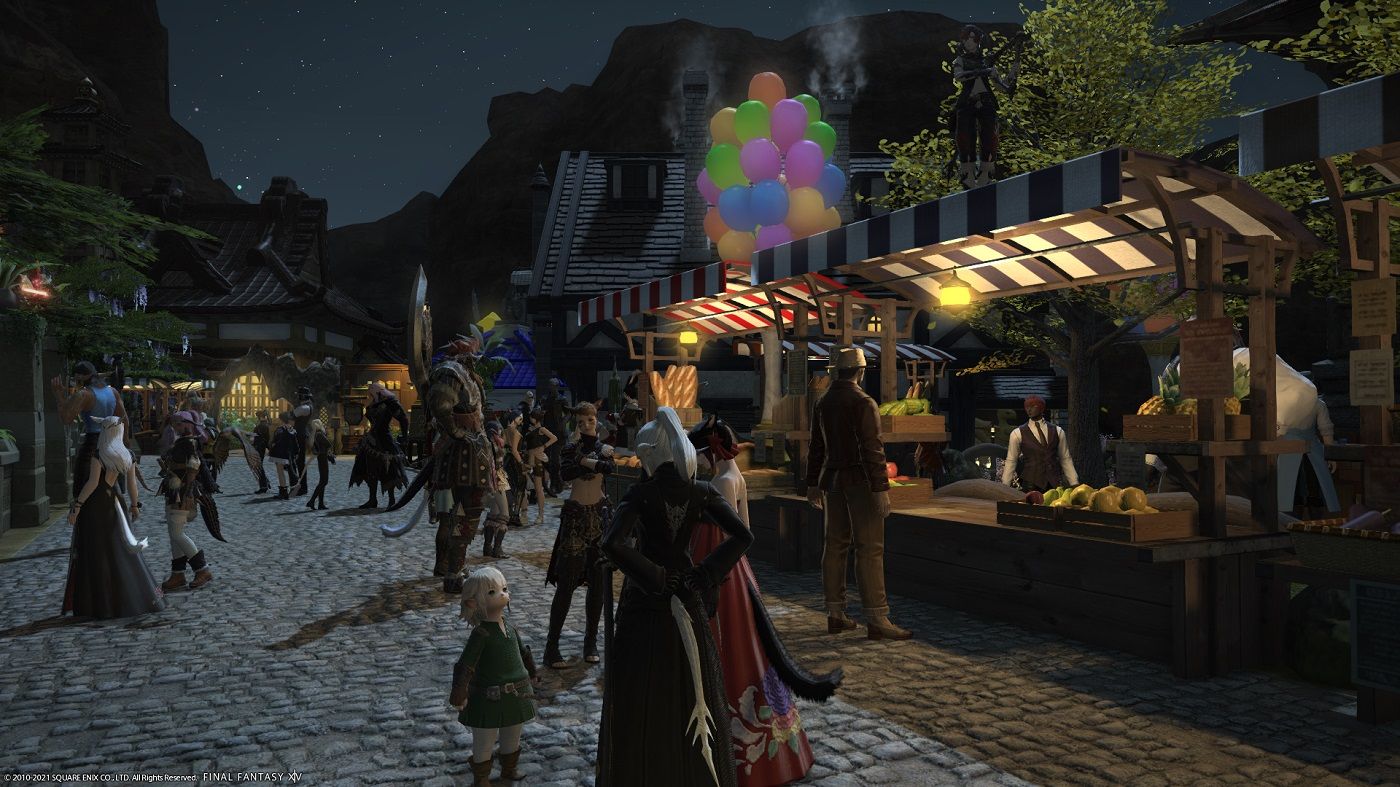 One of the great things about A Feast Reborn is that it allows players to have a little taste of loads of great RP venues and hangout spots. Staff from different venues will be out in force to invite you over and introduce you to their little slice of Eorzea at their individual booths.
One of said booths is from Pawdemonium, a cafe and pet shop run by Ren and Shio Iteya on Zalera, Crystal using their alt-characters Ash and Snows. "Our cafe sells food, desserts, tea, juices, and the highlight of it – pets," Ren tells me. "We 'adopt' pet-related minions for below-market prices and roleplay with our customers as to what they're looking for in a pet, etc. We're beyond happy with how people have reacted to our shop, as we know how much people already love their pets in real life – it's only natural our characters would, too!
"We'll be at Booth 13 this year with Slushies, Hot Cocoa, animal-shaped cookies, and, true to our names, some adorable baby Hedgehoglets to adopt! These won't be RP items, but actual minions with a below-market price adoption fee on them. We've also donated some fun fat cat-related items for the giveaways that will be ongoing through the festival time."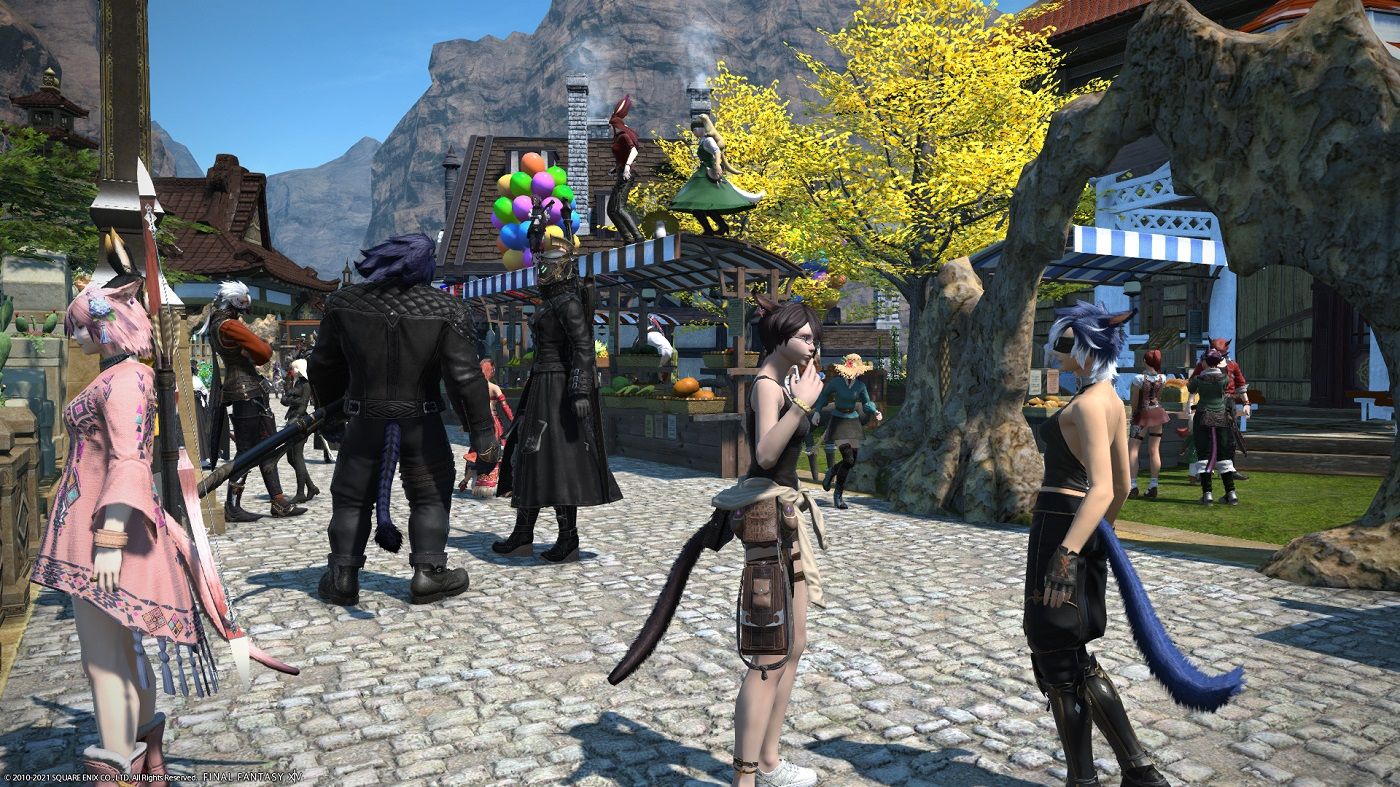 Another booth will be hosted by Si'kan Nin of the Spice and Miqo'te, a Tavern and bath House based on Mateus "The whole look and feel were inspired by the anime Spice and Wolf, specifically the Manga," Si'kan says of the bath house, "We really just focus on offering a chill tavern experience, and most importantly an SFW Hot Spring/Public baths. We focus on customer interaction with fun mixed drinks that we serve, but we also provide seasonal food. Most of the things we serve are based around Harvest season, so plenty of pumpkin spice, cinnamon, apples, and so on!
"We're sitting at Booth 5 with the mission to get faire goers tipsy and happy, and maybe burn their throat with a little bit of spice~. We'll be serving most of our Tavern's specialties, such as our Pumpkin Spice White Garlean, Tipsy Miqo'te, and the Crimson Tail!"
Ezzie Wingrave of the Twin Otters will be among the vendors too. "We are a tavern/sparring ring and have been open since 2019," Ezzie says. "We pride ourselves on being an open and welcoming RP venue. I'm really looking forward to this year's event because last year was great!
"It's a great time to get to know other venues and see what everyone else is doing! It also goes to show what an amazing community we have in Eorzea. This event was really well planned last year and was so much fun for everyone involved. We like the changes Nyte has made, and the staff is even taking turns just so we can enjoy the event too!"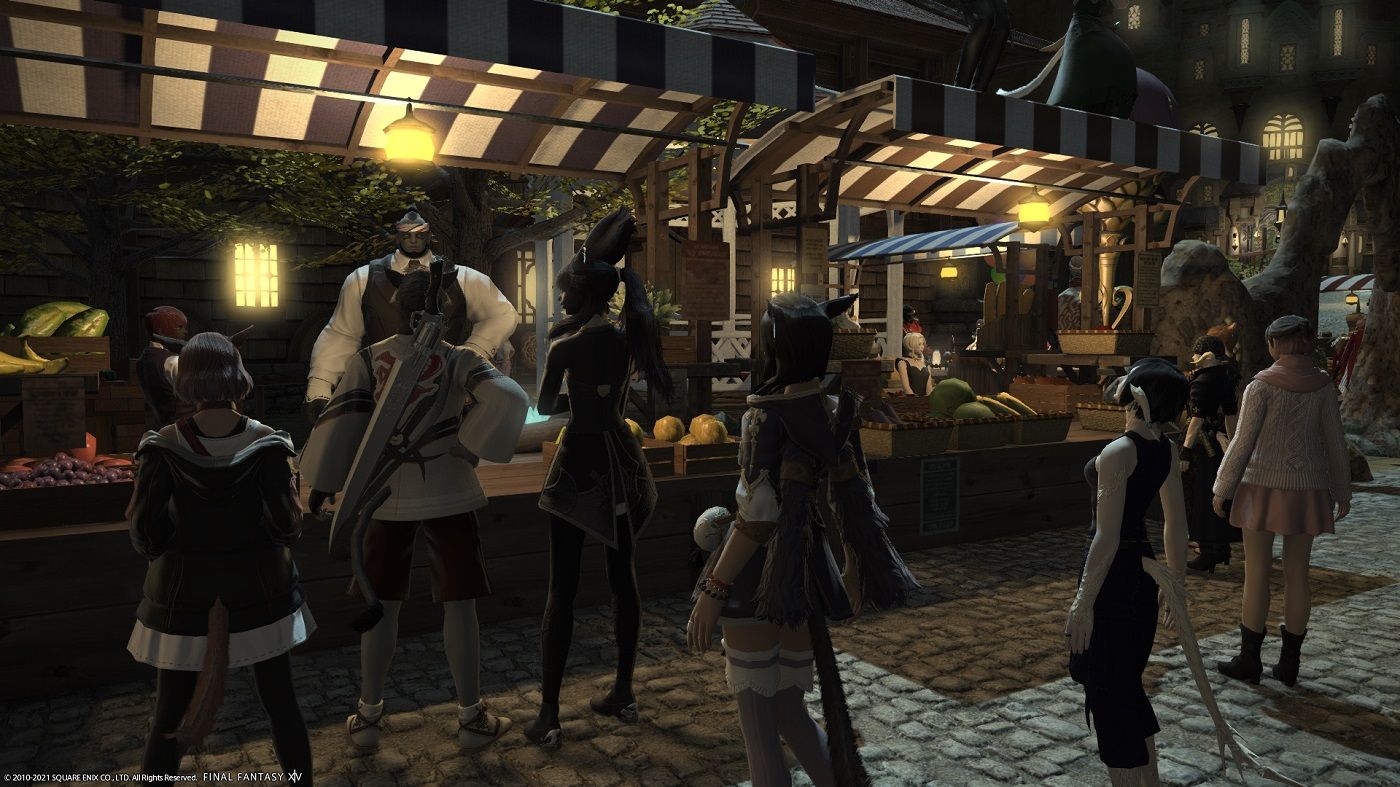 You can also visit the booth of Vivienne Amandou, the owner of The Cat's Meow — a cozy casino and bar on Mateus. "We take pride in the quality of our roleplay, and in the amazing bards and groups that play at our venue, on Mateus, Empyreum W11 P42," Vivienne says. "For the Feast Reborn event this year, we're bringing cocktails at booth 6, as well as simple gambling games with dice! And I for one am extremely excited for all the social happenings over there, the crowds and events! Really love festivals."
Another one to look out for is Booth 9, run by Kallias Hatasashi's, who co-owns the Nightingale Song cafe with Pokie Hatasashi. "Our venue is a rustic Ishgardian cafe that offers a varied menu of light food, pastries, and all manner of different drinks," Kallias tells me. "While most are local dishes, the cafe does offer some exotic ones due to its strong trading connections to the far east.
"We do have our venue open twice a week that is more open in earlier hours for EU people and those who are home early. We were super lucky to manage to get ourselves a medium in the Empyreum, where we are to this day. It is located on the Crystal Datacenter, Server Zalera, Ward 1, Plot 7. It is always open for people to be there outside our hours. It is just we don't have any staff then. We do change the decorations for holidays and have special menus at that point. We do try to go to different events as vendors, and we do go to the once a month Ishgardian market day that is being run by the Firmament RP hub."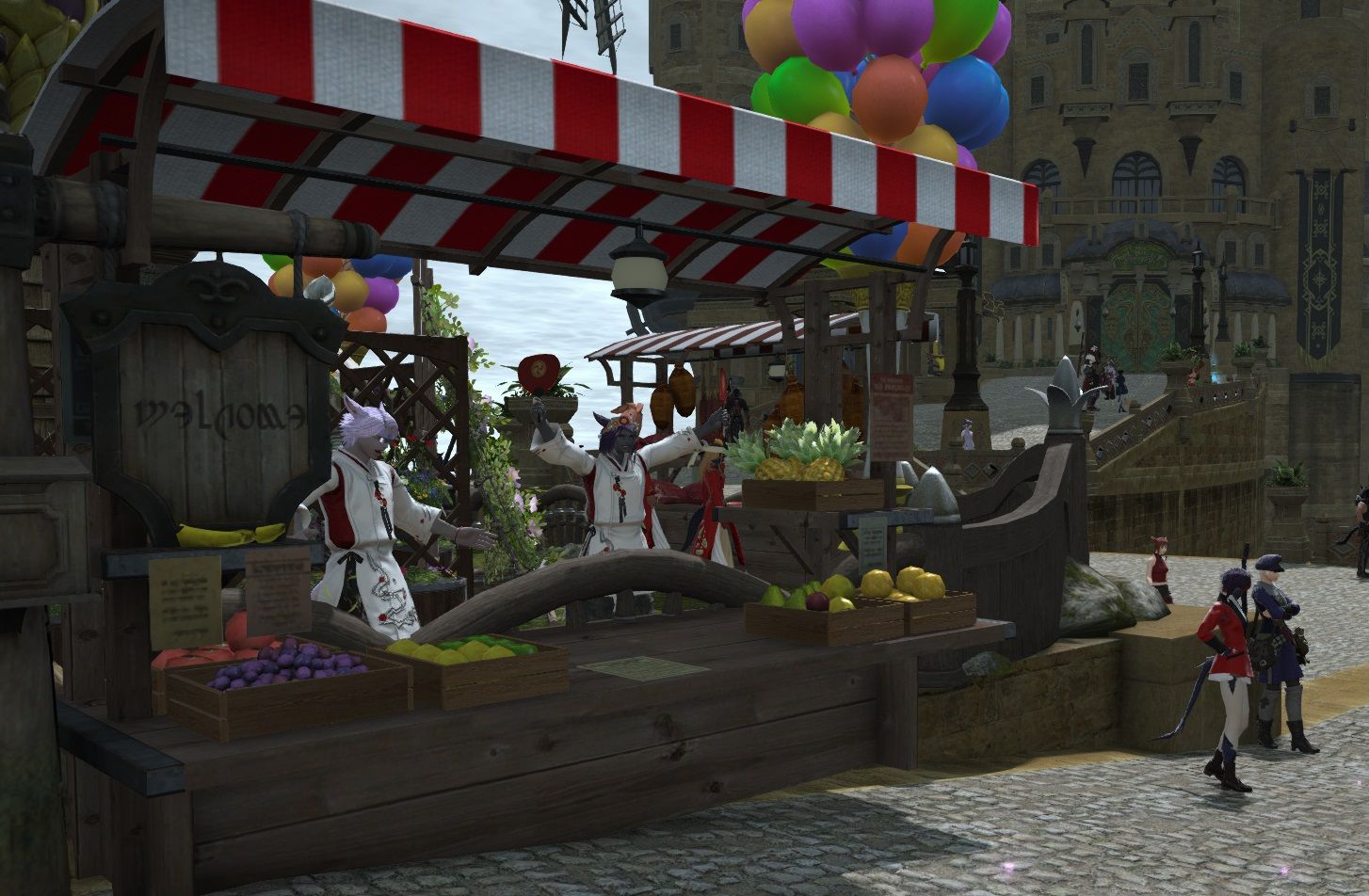 While chatting with some of the vendors before the event, we discussed what everyone was looking forward to the most, and it was great to see a range of things that everyone is excited about.
"We didn't catch the festival last year, so we're very excited to be a part of it this year and hope to be able to sneak away and check out the Spice is Right game, "Ren says. "Something about watching people, or even reading them describe, eating hot food and what it does to them when they can't handle it is both cringe and hilarious! Festivals are a great way to meet new people or see new things you didn't know were done in-game, so even if you don't RP but are interested, people should 100 percent stop by just to see all the amazing creative people put out there!"
"The highlights of the event for me, besides the food and RP of course, is simply the community all coming together to make something fun for everyone to kick back and lose themselves in for a while," Si'kan tells me. "Even for us doing the work at the Faire, it's a fun time to relax and just enjoy our hobby!" While Ezzie added, "I'm most excited about all of the artists and creators we will have this year. There will be so many opportunities to enjoy others' talents."
"The highlights I look forward to personally for the A Feast Reborn is the RP, of course, and then to see what kind of contacts can be made from other venue people," Kallias says. "As I do support the idea of having a hub where vendors can chatter among each other and assist if need be."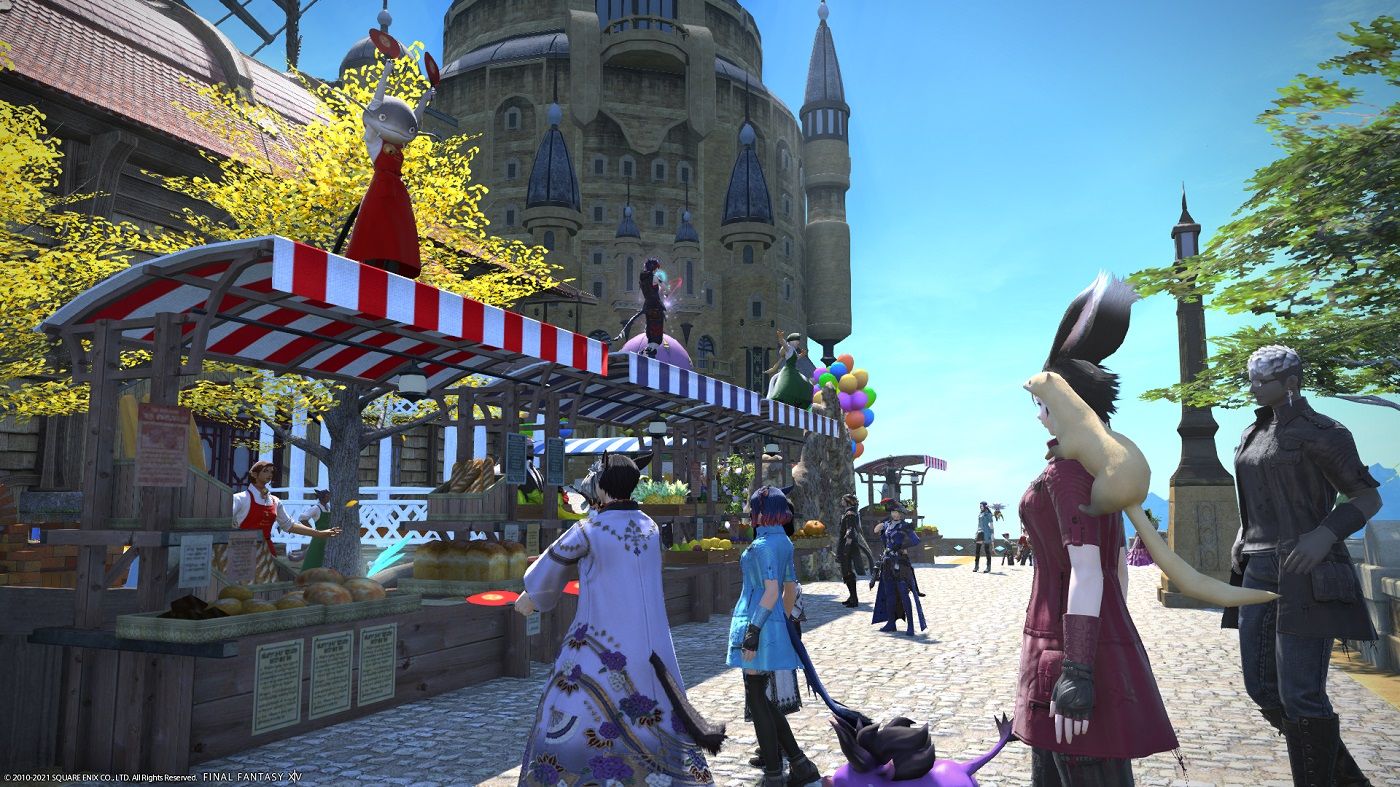 Nyte Snow, the owner of Abbiocco Fine Dining and the creator of A Feast Reborn promises a year to remember. "We've made several improvements on last year's festival, based on feedback from Abbiocco staff, festival vendors, and festival goers," she tells me. "We've gone all-out for extra activities at the festival this year. The 50/50 draw and raffles are back, and the auction transitioned to a silent auction, but new this year are several bard bands, a performance by Aether's Esprit XIV, and two cooking shows by our venue's Master Chef. We're being streamed by the magnificent Kindled Knight on Twitch, so even if you can't be there in person, you can experience A Feast Reborn."
Don't miss out on this incredible community event by visiting The Goblet on Diabolos, Crystal on Saturday, October 8, between 3-7pm ET. In the meantime, you can find more information on the official website and get involved with the Discord.
Source: Read Full Article