With the addition of the Magicked Card mount (a giant Triple Triad card that you can ride on) to Final Fantasy 14, there has been a renewed interest in players completing their Triple Triad card collections. This is because to be able to undertake the quest to earn the mount, you must first own all Triple Cards numbered from 1-312.
Cards are earned in a variety of ways, but one that seems to be tripping players up in the race to their new mount is the Phoenix card. This particular card is the reward for obtaining the achievement "Open and Shut I", which is earned by ranking in first place in an Open Tournament. Here's everything you need to know about how to get the Phoenix card and the easiest way to obtain it.
How To Unlock Triple Triad Open Tournaments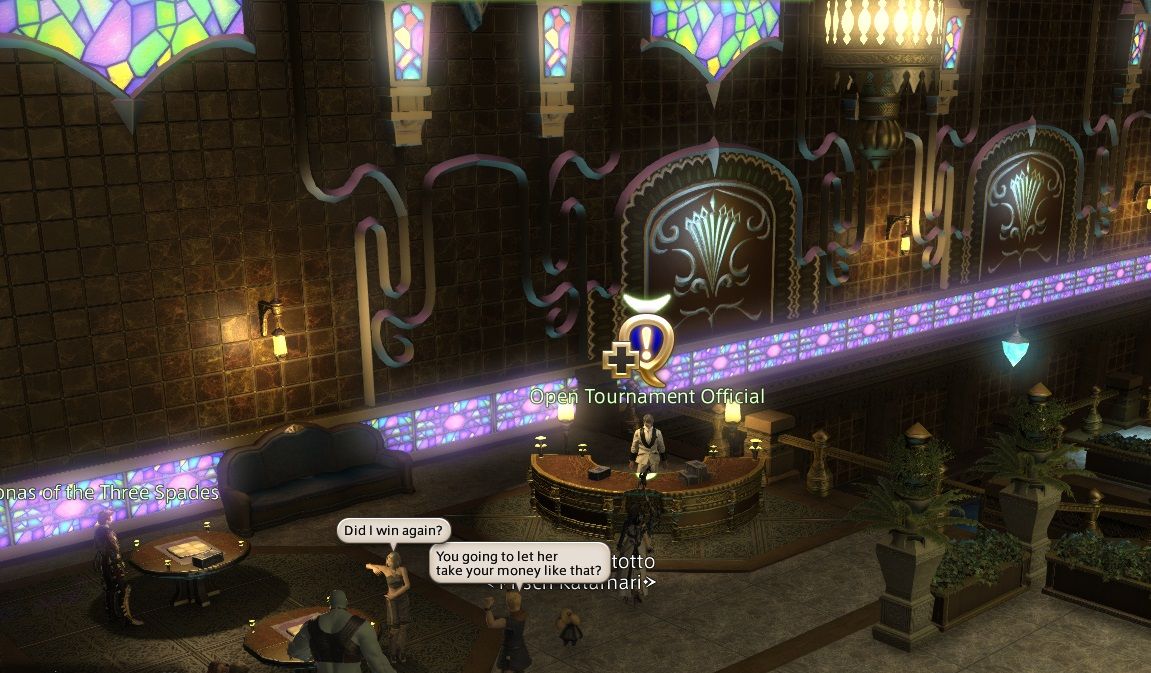 First, you're going to need to unlock Triple Triad Open Tournaments. This can be done by speaking to the Open Tournament Official in the Gold Saucer at (X:4.5 Y:7.4). Once this initial quest/conversation is over, you'll be able to enter into these tournaments.
Open Tournaments are held periodically throughout the day every 2-4 hours. You can speak to the Open Tournament Official to see the upcoming schedule and what rules will be in place for each tournament. When an Open Tournament is currently underway, you can speak to the Open Tournament Official to sign up to participate.
How Open Tournaments Work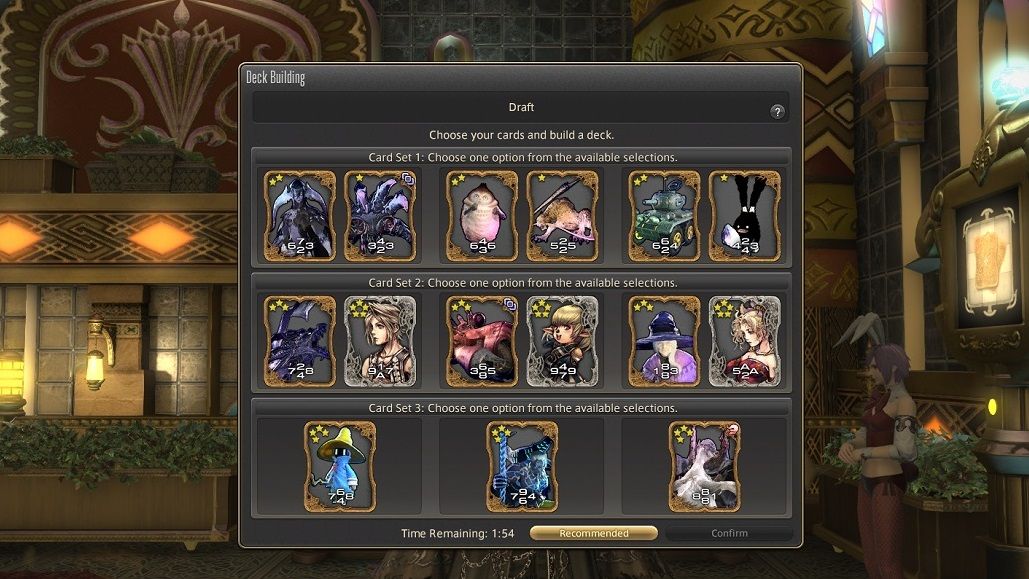 There are two Open Tournament types: Basic Ruleset and Advanced Ruleset. Regardless of which you choose, the match will always have the Draft rule in place.
The Draft rule means that you are given a random selection of cards from which to build your deck. The upside is that these cards are not from your own collection, so players with a bigger collection don't have an advantage. The downside is that it really is the luck of the draw on what you are offered. Advanced Ruleset matches include other rules that will be in play for the match, you can see a full description of each rule type in our complete guide to Triple Triad.
Open Tournaments consist of three rounds and your ranking will depend on wins vs losses, as well as the number of cards captured. For example, if more than one player has the same number of points for winning matches, the player with the higher capture number will be the winner.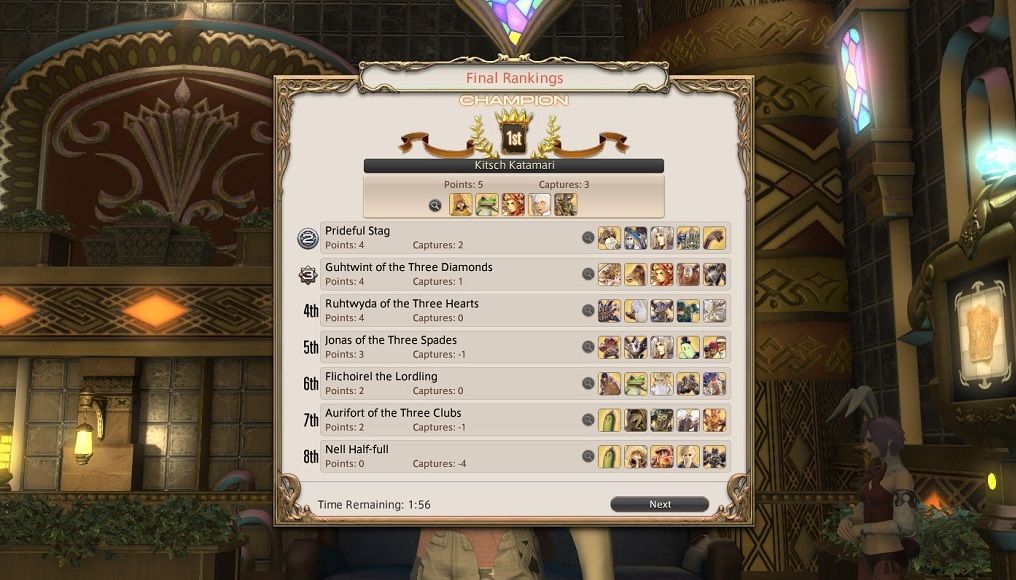 If there are not enough players participating in the Open Tournament, NPC characters will fill the remaining slots. Open Tournament rewards include both MGP and Triple Triad card packs.
The Easiest Way To Obtain the Phoenix Triple Triad Card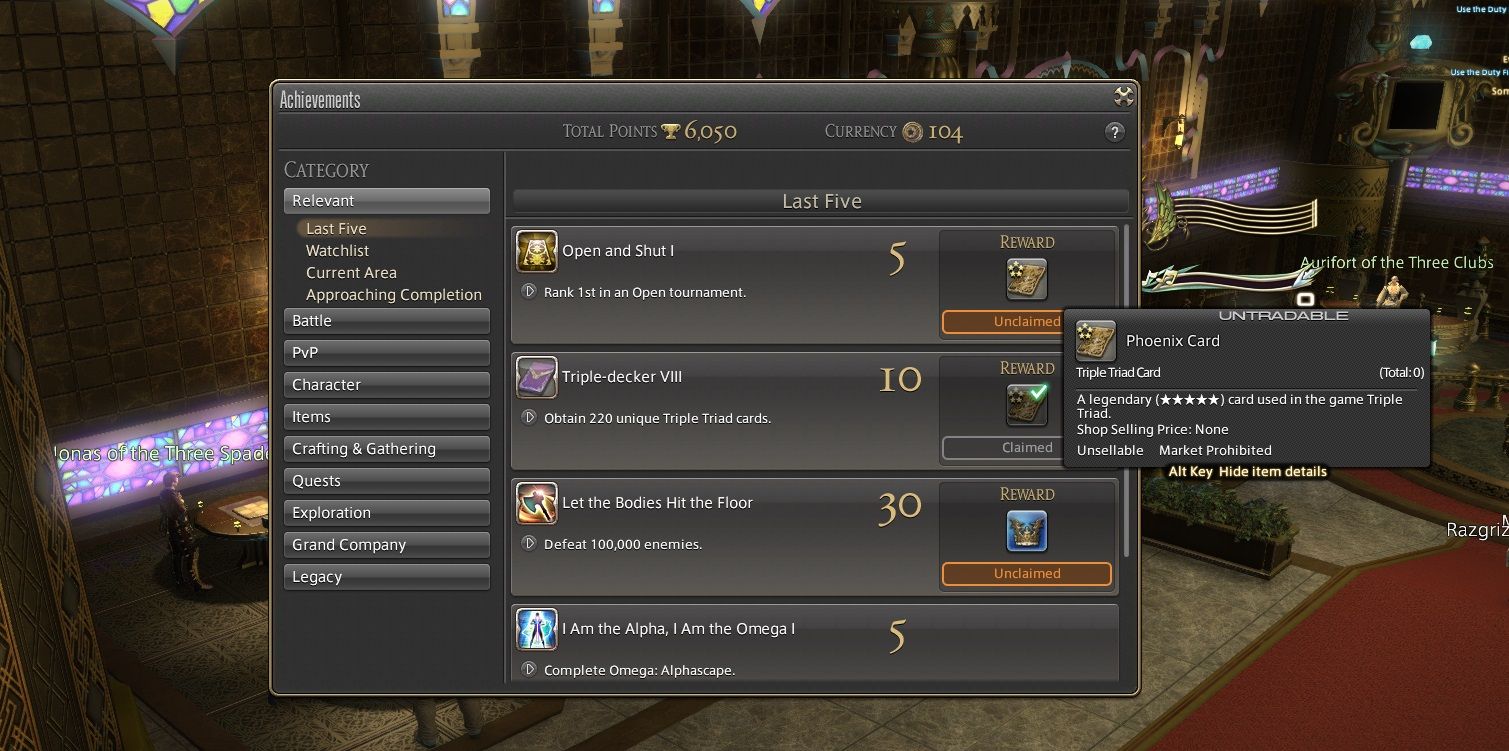 While it might be daunting to go up against other players in a Triple Triad tournament, especially if you're not a dab hand at the card game yourself, there is an easier way to get this achievement (and that coveted Phoenix card). The key is to not match with other real players, and instead focus on only battling the far easier NPC opponents.
As mentioned earlier, if there aren't enough players participating then NPCs will fill the other slots in the tournament. To that end, you can easily avoid real opponents by choosing an Open Tournament at a quiet time for your region/server, such as the early hours of the morning or lunchtime on a weekday.
The Basic Ruleset is easier to win, but if you're struggling to avoid other players, the Advanced Ruleset usually has fewer people participating due to the increased difficulty.
Source: Read Full Article