Facebook's gaming aspirations have never really stopped at just VR. The social media platform is the perfect way to experience cloud gaming, which is why Facebook Gaming is rolling out its beta test across much of the United States starting today.
But before you go thinking this is a new Google Stadia or Microsoft xCloud competitor, let's pump the brakes a bit. Facebook Gaming made it very clear that they're not exactly taking aim at the big boys in the gamersphere. For now at least, they're only offering free-to-play games that are supported by ads and in-app purchases. "We're not trying to replace your favorite gaming hardware," wrote Jason Rubin, Facebook Gaming's new VP of Play, in a blog post announcing the beta rollout today.
Facebook Gaming is available for mobile on Android or on desktop PC via the Facebook website. You'll need to download the Facebook app to get Facebook Gaming on Android, but it won't work on iOS. Apple has made it clear that they want full control over everything that happens on their platform, even going as far as suing Epic when Fortnite received an update that bypassed the app-store for purchasing Fortnite Bucks.
It's also not going to be available for the entire US of A right away. So far, only California, Texas, Massachusetts, New York, New Jersey, Connecticut, Rhode Island, Delaware, Pennsylvania, Maryland, Washington, D.C., Virginia, and West Virginia will be part of the Facebook Gaming beta test. Other states and territories will be added as Facebook gathers more data.
With all the restrictions out of the way, here's what you get with Facebook Gaming so far. They've got five games to start, including racer Asphalt 9: Legends, idle RPG Mobile Legends: Adventure, mobile golfer PGA TOUR Golf Shootout, themed adventure card game Solitaire: Arthur's Tale, wrestling card game WWE SuperCard. They plan to add Dirt Bike Unchained later on after they work out the kinks.
As you can probably already tell, these games are all f2p mobile titles with touchscreen controls. There's no need for a controller, although you can use a mouse and keyboard on PC if you prefer. These games are also fairly tolerant of bad latency, which will be Facebook's focus during the beta test.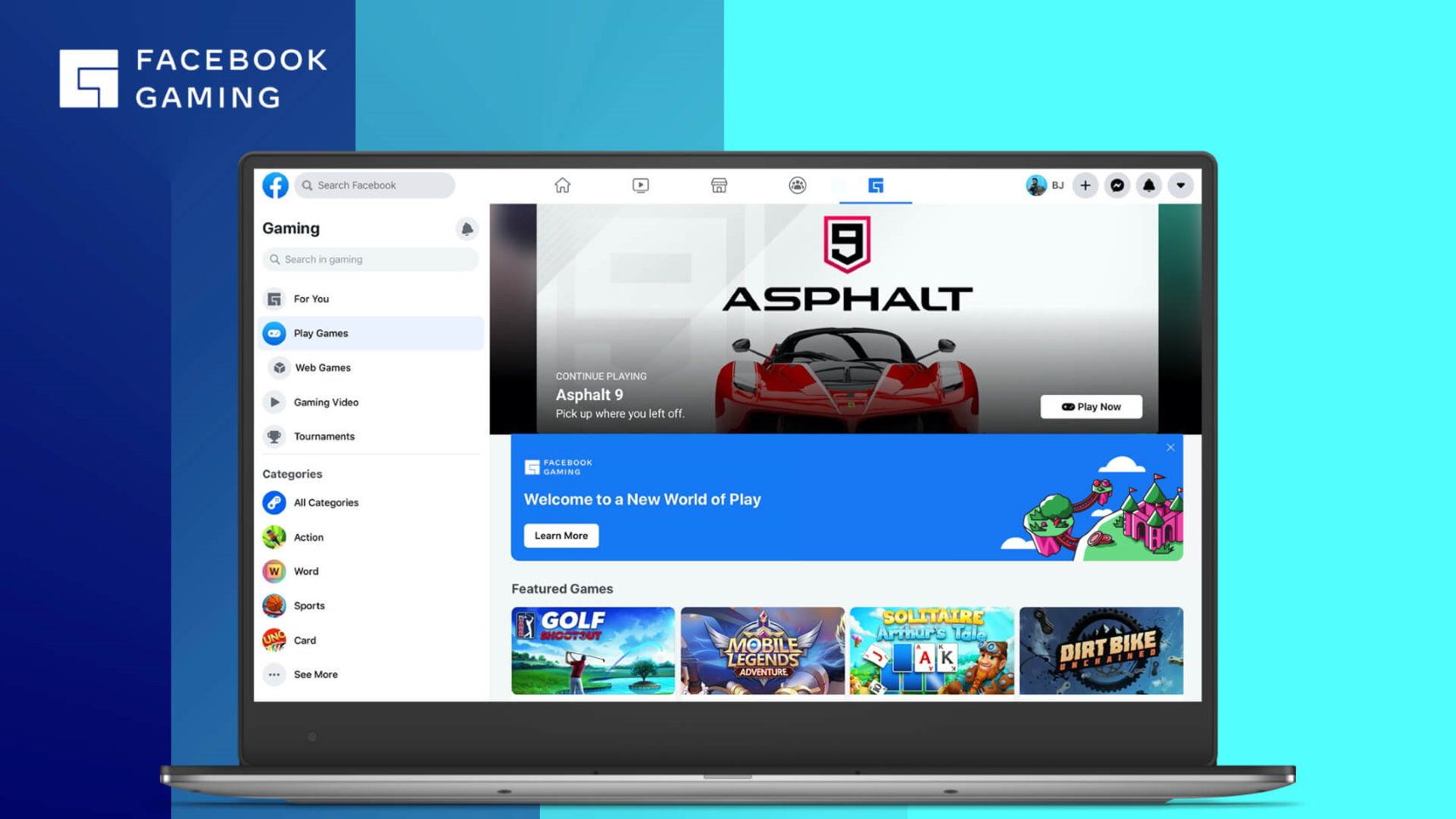 Facebook Gaming will be linked to your Facebook account, so you'll never have to worry about losing your in-app purchases whenever you swap devices. You'll also be able to pick a player name and avatar for your games, which seems to be Facebook's one concession to gamer culture.
You'll likely find a bunch of ads for Facebook Gaming on your Facebook feed if you live in one of the states listed above. Just tap the ad and you'll be taken straight into the game.
Source: Read Full Article