2021 looks set to be yet another huge year for the Pokemon franchise. As well as celebrating its 25th anniversary, there's a new version of Pokemon Snap fast approaching and the upcoming MOBA Pokemon Unite could also be with us before the year is over. As well as new games, there'll be plenty of new cards coming to the Pokemon trading card game and some limited edition merchandise to help celebrate 25 years of Pokemon.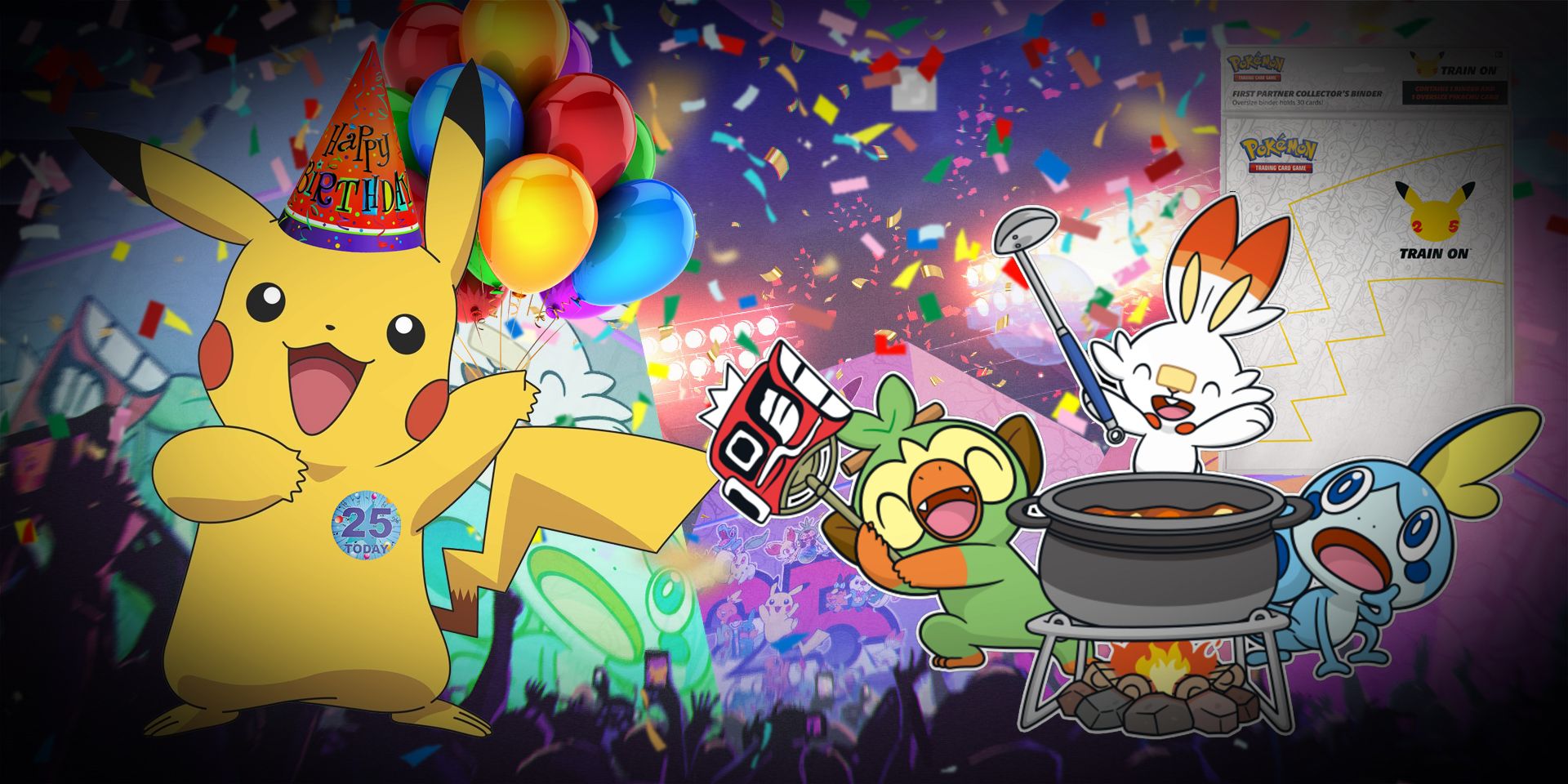 It's crazy to think that Pikachu and his GEN 1 pals will be celebrating their 25th birthdays in little over a month, but the dates really do match up. The Japanese releases of Pokemon Red and Green first hit shelves on February 27 1996. With that in mind, we can expect the celebrations to kick off on that date.
As part of the festivities, the Pokemon company has teamed up with Universal Music Group to create a special playlist for the occasion. P25 Music will feature new tracks from a wide range of artists, although at the time of writing, Katy Perry is the only one to have been confirmed. If all of the artists involved are of the same caliber though, we should be in for a real treat.
In addition to the new soundtrack, a different region of the Pokemon world will be revisited each month starting from March. It's a little unclear what exactly we can expect from these explorations right now, but we do know that Galar is the first region that we'll be visiting. With seven more to follow, this event should continue until at least October.
There'll also be plenty of limited edition merchandise on offer and special events will be held within mobile games like Pokemon Go and Pokemon Masters EX. You can also expect some new cards for the trading card game and shouldn't be too surprised if the anime has something special in store as well. To round things off, there'll be a selection of special collaborations with big brands like Levi's, McDonald's and Funko.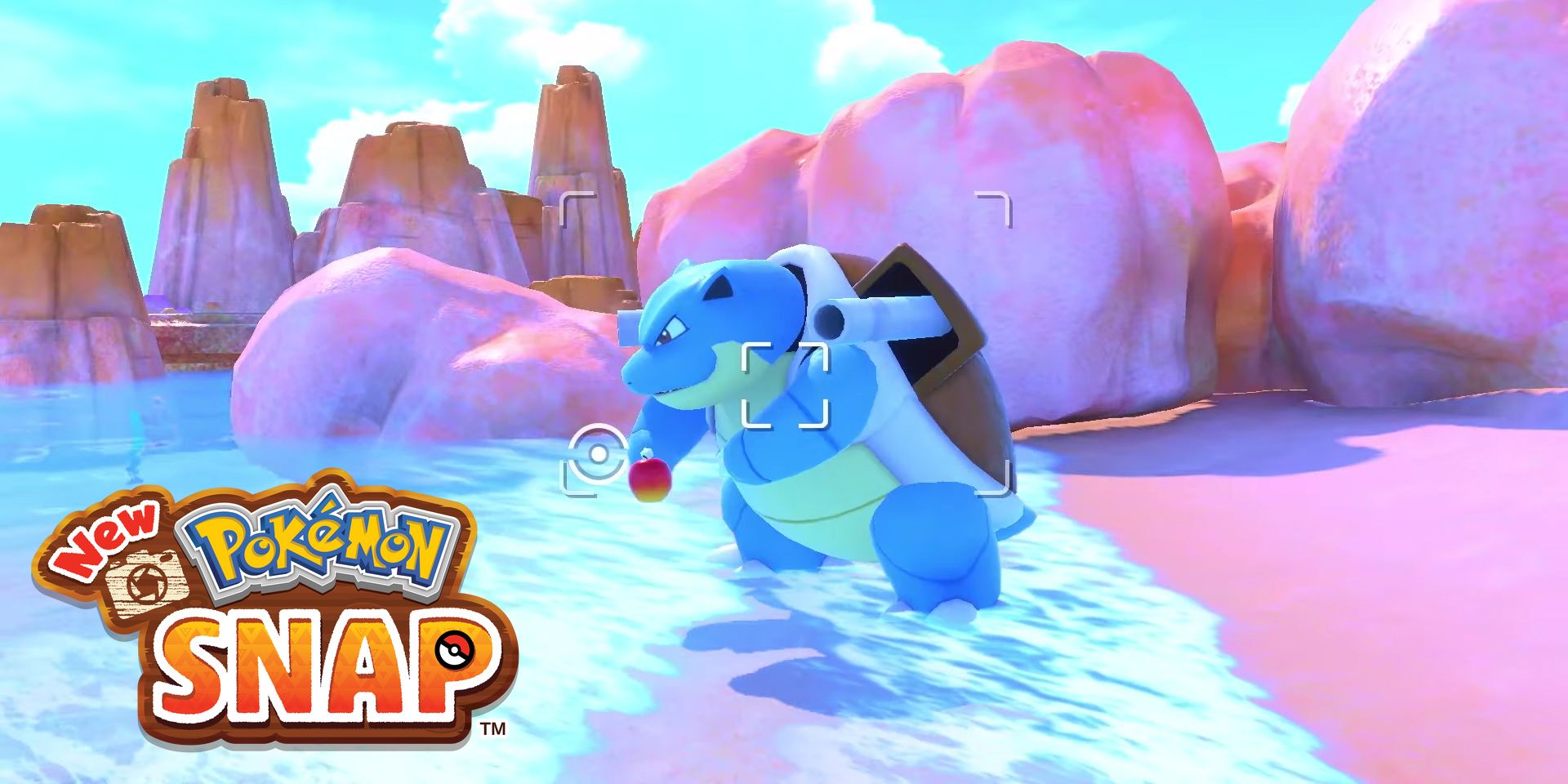 There have been plenty of Pokemon spin-offs over the years; from the bizarre and barely functional Hey You, Pikachu! to the hugely popular Pokemon pinball games. None have had quite the same impact as Pokemon Snap though. Now, more than two decades after the game first arrived on the N64, a sequel is very nearly upon us.
New Pokemon Snap is being developed by Bandai Namco Studios and is currently scheduled for an April 30 release. Put down those Pokéballs and pick up a camera, because capturing Pokemon in the perfect poses and positions is very much the aim of the game. There are more than 200 of them in total and players will need to snap them all if they want to fill up their Photodex.
As in the original game, photographs will be graded in a variety of areas; including distance, shot composition and whether or not the Pokemon is facing the camera. Rather than apples, players will this time use fluffruit to lure Pokemon out of their hiding places or move them to more convenient positions. Whether or not pester balls will also make a return remains to be seen.
Although online battles have been a staple of mainline Pokemon titles for quite some time now, the demand for a true Pokemon MOBA has never really gone away. Thanks to a partnership between The Pokemon Company and TiMi Studios though, we shouldn't have to wait too much longer to finally see this demand fulfilled.
Pokemon Unite was first announced in a Pokemon Presents presentation last June and will be playable on both Switch and mobile. Players will be able to take part in 5-on-5 battles and can also team up with friends to take on a number of team-based challenges. It will be possible to catch and level up wild Pokemon too, although whether or not the game will be supported by Pokemon Home is a little unclear right now.
News and footage of the project has been a little sparse so far, but with Tencent currently in the process of rolling out the first closed Beta in China, we can expect to get an update fairly soon. Global Beta testing will undoubtedly follow a little further down the line, but when exactly the full release will be ready is anybody's guess. Some are speculating that it could be with us in time for the series' 25th birthday on February 27; but this seems a little unlikely given how quickly that date will be upon us.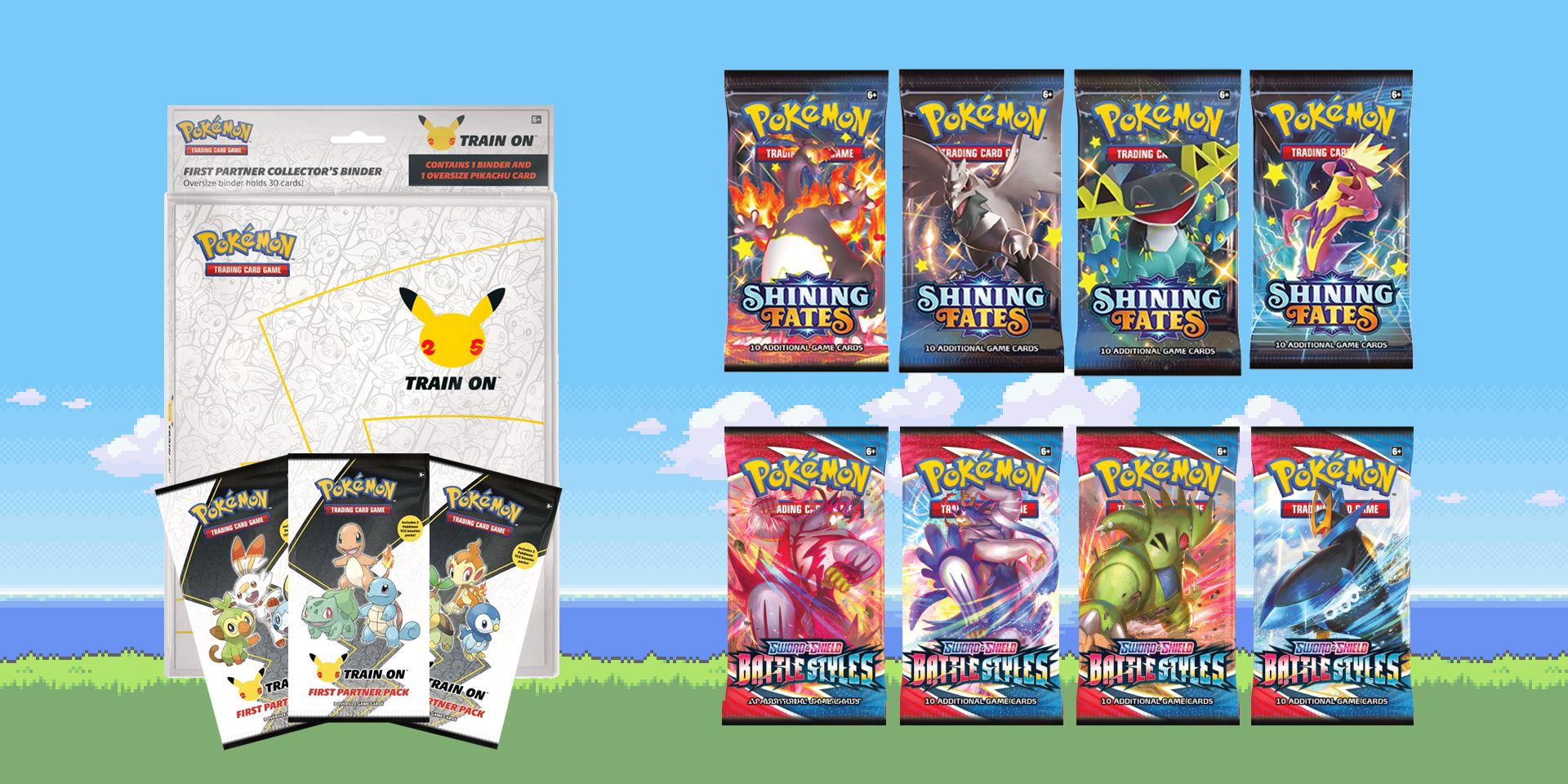 A special set called First Partner will also be releasing periodically throughout the year to celebrate the series' 25th birthday. Galar booster packs will arrive on March 15 and packs featuring Pokemon from other regions will be released on a monthly basis. Those who plan on picking them up might also be interested in the special Pokemon First Partner Collector's Binder which will go on sale on February 26.
As well as First Partner, we can also look forward to the continued rollout of the Shining Fates expansion as well as the recently announced Battle Styles set. Like Shining Fates, Battle Styles is centered around Sword and Shield and will focus on Urshifu from the Isle of Armor DLC. There'll be plenty of new V and VMAX cards included as well as the usual lineup of support and trainer cards.
Although both sets will be available in a variety of tins and boxes, Shining Fates booster packs won't be on sale until February 19 while Battle Styles booster packs will follow one month later on March 19. As of the moment there's no indication of what we can expect beyond March, although if previous years are anything to go by there'll likely be at least another two sets releasing before 2022 is upon us.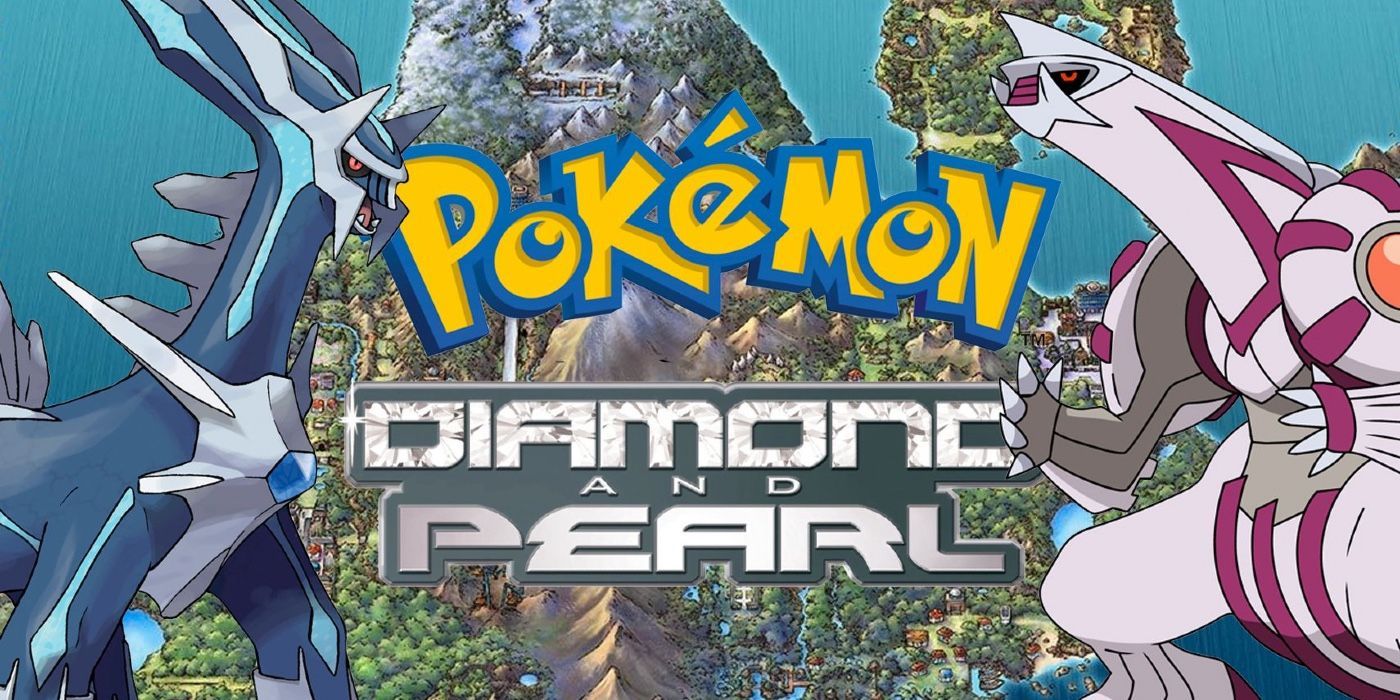 Before you get too excited, do bare in mind that Nintendo are yet to confirm that remakes of the fourth generation Pokemon games are currently in the works. That doesn't mean there haven't been plenty of rumors though, with the latest one coming following the discovery of a Diamond and Pearl related url over at Pokemon.com.
Given that the first three generations of Pokemon games have all been remade or remastered, it would certainly make sense for Diamond and Pearl to be the next in line. It might never happen, but with 2021 being such a big year for the franchise, it really wouldn't be too surprising to see one or two more big announcements throughout the year.
NEXT: Everything You Need To Know About Pokemon Go in 2021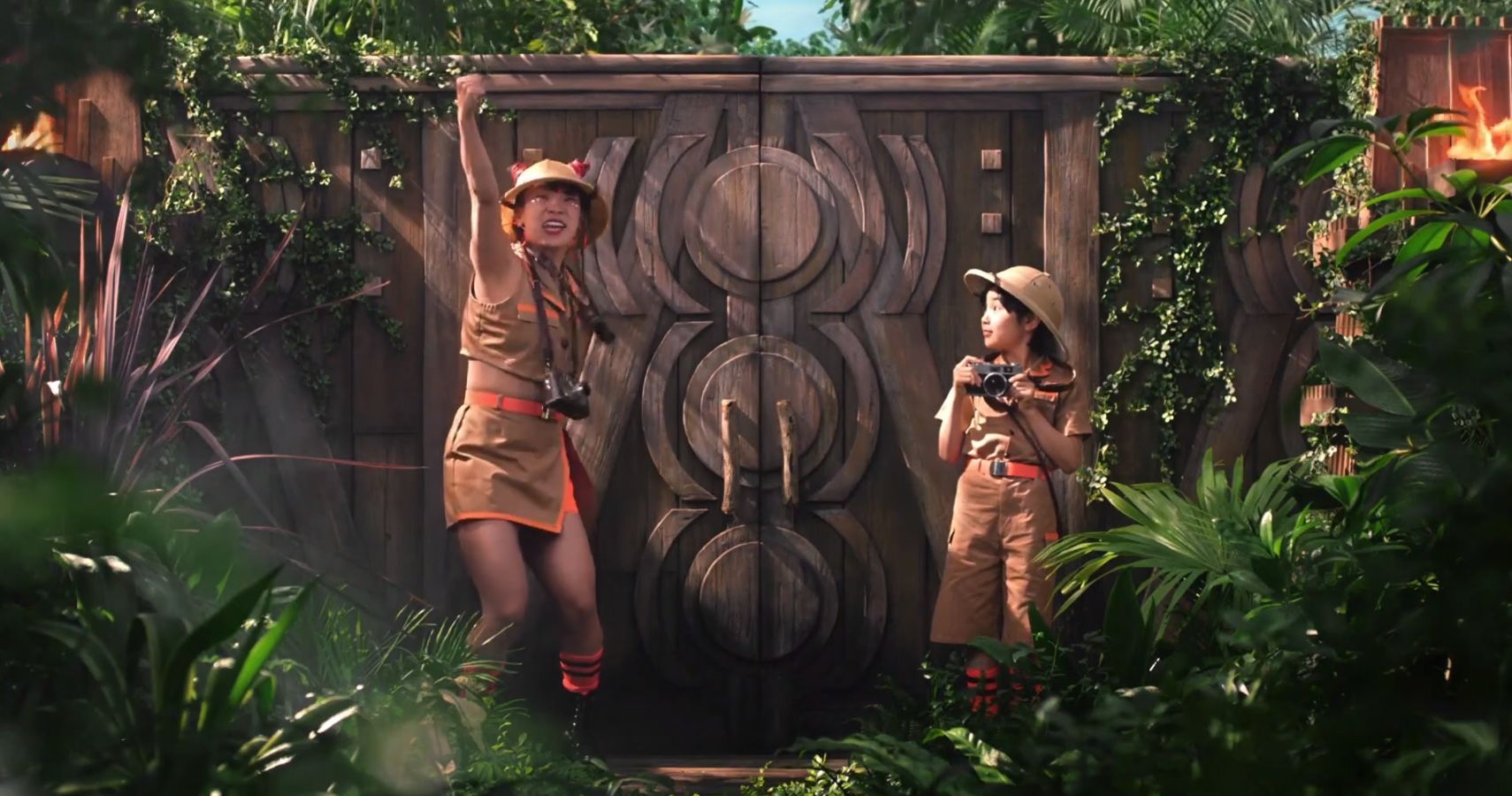 Tom spent the better part of a decade working in broadcast news before moving out to Japan in 2017. He loves adventure games and RPGs, but is also partial to a spot of FIFA from time to time.
Source: Read Full Article