I'm almost always an early adopter of new technologies, but it admittedly took me a long time to allow earbud headphones into my ear holes. I always thought that Apple's AirPods looked terrible and assumed that I would be one to easily lose the tiny, non-wired earbuds. That all changed after giving the Razer Hammerhead True Wireless Pro Earbuds a go. Those 'lil cuties have become my primary headphone source for my everyday life, whether I'm working out, doing yard work, or cleaning up around the house.
So, when I was asked to check out the Epos GTW 270 Hybrid Earbuds, I had to say yes to make sure my newfound appreciation for earbuds wasn't a fluke. And ultimately? I'm still a fan of earbuds. However, the Epos GTW 270 Hybrid Earbuds are firmly positioned in the runner-up slot behind my Hammerhead Pros. They are high-quality headphones when it comes to audio, but they have one main flaw that keeps them from being my go-to on-the-go earbuds.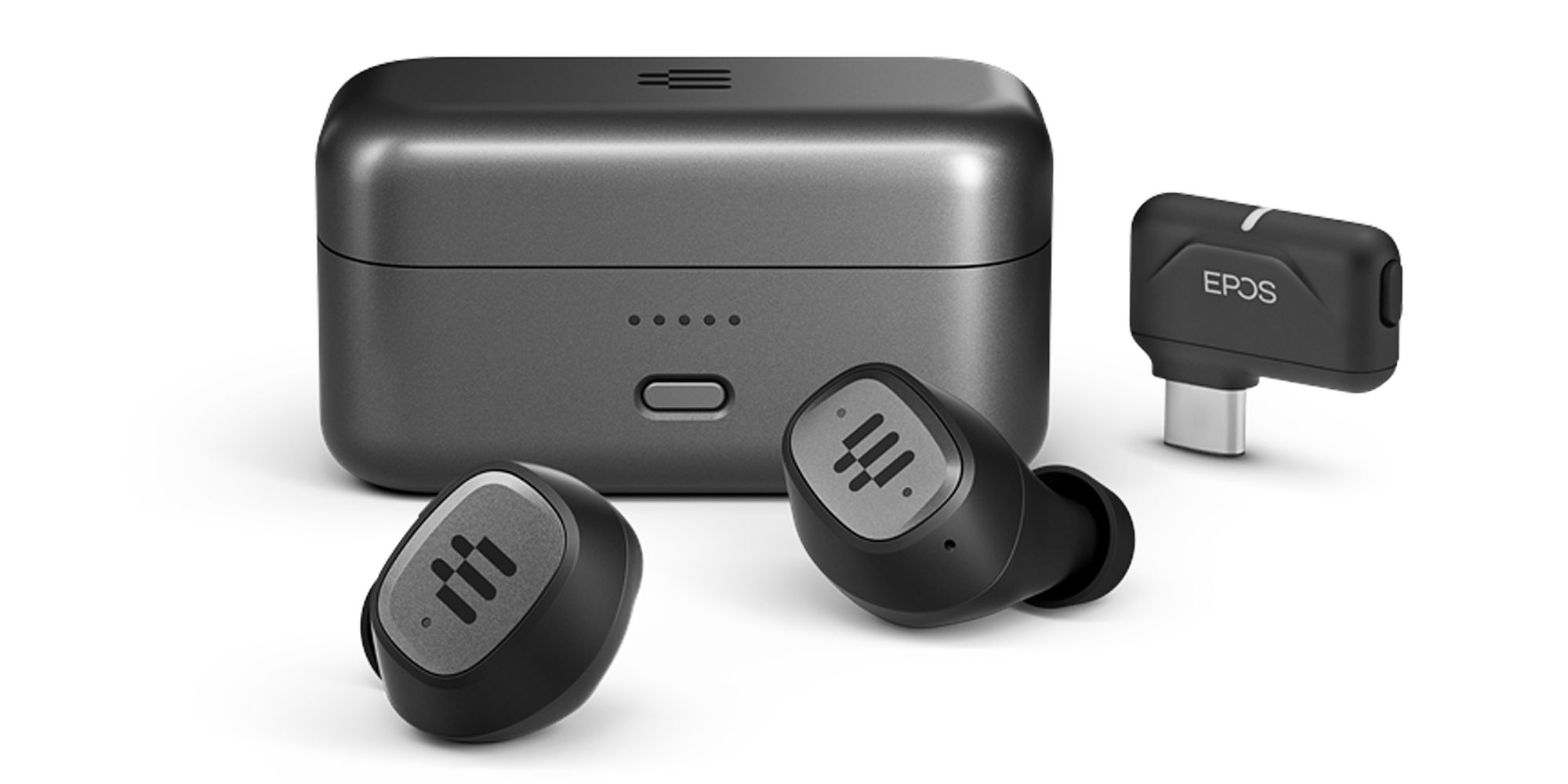 Some of the GTW 270 Hybrid Earbuds' key features include:
Noise reduction via the closed-back and in-ear design
Noise isolating custom designed eartips
Acoustic clarity driven by a dual microphone design
A single button that controls playback and phone functions
Multiple connection options
Related: ASTRO.ID Collection 2 Review: Gaming Headsets Don't Have To Be Boring AnymoreThe noise reduction and cancellation are the biggest selling points of the GTW 270 Hybrids. Immediately upon sticking the earbuds in your ears, the audio of the world around you is, quite frankly, shut out almost completely. You'll be able to feel the suction and pressure of the headphones from the second that you put them in. It admittedly took some getting used to for me, but once I started listening to music or playing a game, I quickly forgot that I even had earbuds in. The GTW 270 Hybrids are very comfortable and don't bring on fatigue after extended sessions of wear.
I can't help but feel like this has to do with the design of the earbuds themselves. Unlike AirPods or the Razer Hammerheads, which have a small, straight piece that hangs down from the ear, the GTW 270 Hybrids actually sit above the earbuds themselves, nestling snuggly into the outer cavities of the ears. This design also makes it more secure, and less likely that a light touch will send the earbuds flying out of the ears – something that I am personally very prone to doing with AirPods and the Razer Hammerheads.
Audio-wise, the GTW 270 Hybrids are incredibly impressive. Every note, instrument, and beat can be heard and felt while listening to music. Gaming with the GTW 270 Hybrids is equally as impressive, well worth mentioning in the same breath as quality over-ear headphones such as the VZR Model Ones. While playing first-person shooters, I could hear encroaching enemy footsteps, which allowed me to take advantage by making the first move, much to my opponents' surprise. Even better, the GTW 270 Hybrids come with a USB-C dongle that allows me to connect the earbuds to my Nintendo Switch – something that I've been trying to make happen for a long time.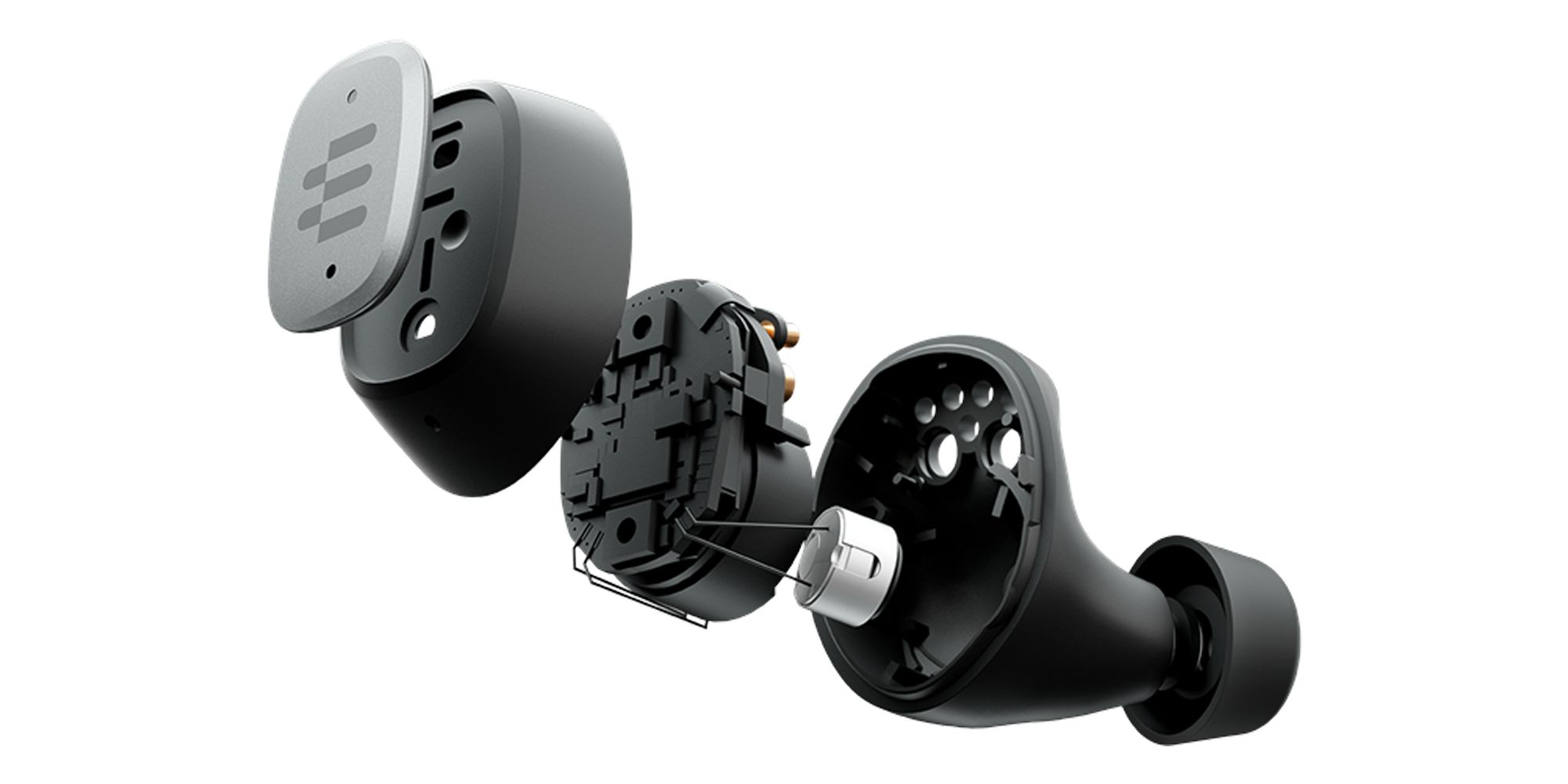 My only qualm with the GTW 270 Hybrids is while on calls. Whether I'm on the phone or using the headphones during a Zoom call, the audio sounds fine enough, but there's an ambient effect that also takes place making everything (and everyone) on the call sound hollow. It also emphasizes any noises around you, which ends up being especially distracting. So much so that I don't use the GTW 270 Hybrids for anything other than gaming or listening to music, which is fine, but limits the overall general use of how I use the headphones.
Ultimately, the Epos GTW 270 Hybrid Earbuds are an incredible set of wireless, in-ear headphones. The audio quality is better than that of my Apple AirPods or the Razer Hammerheads, but calls and online meetings are a bit unmanageable for me. If you're willing to sacrifice on that aspect, though, the Epos GTW 270 Hybrid Earbuds are a no-brainer.
A product sample was provided to TheGamer for this review. The Epos GTW 270 Hybrid Earbuds are available now from the Epos website.
Source: Read Full Article