An item that can be unlocked through Battle Pass progression was added to Fortnite's in-game store by mistake.
While the majority of items being exchanged for V-Bucks in Fortnite's in-game store are skins, some players like to buy the tracks on offer. The music playing when you wait in the lobby can set the mood for the match ahead. It's important. However, the Wild Lobby track that was briefly made available for purchase has since been taken down and removed from the lockers of anyone who purchased it.
That's due to the fact that the track can be unlocked via Battle Pass progression. Epic promised long ago that none of the items players can unlock via the Battle Pass will ever be sold separately via Fortnite's store. That's why players who noticed the track was both available for purchase and as a Battle Pass reward were understandably irked.
Epic acted fast and revealed on Twitter that the track was added to the store by mistake. Not only has it since been removed, but anyone who paid for it has had the song removed from their locker and their V-Bucks have been refunded. If you have already unlocked the Wild Lobby track via Battle Pass progression, then it can still be found in your locker.
As more and more items are added to the Fortnite universe, it must be pretty easy to make an oversight like this one. Sure, the Lara Croft skins, all of which can be attained through the Battle Pass, aren't going to be added to the store by accident, but something as easy to overlook as a song could well slip through the cracks. It doesn't appear to be anything more crafty or sinister than that.
Speaking of the multitude of items available in Fortnite, John Wick recently made his return to the in-game store. The popular crossover skin debuted with its very own LTM in 2019 and has been absent ever since. There's also talk of The Rock getting in on the Fortnite fun. The wrestler-turned-actor appears to have teased that he provided the voice for The Foundation during the opening cinematic for season six.
NEXT: People Who Bought Tony Hawk's Pro Skater On Disc For Xbox One Will Have To Buy Again For Next-Gen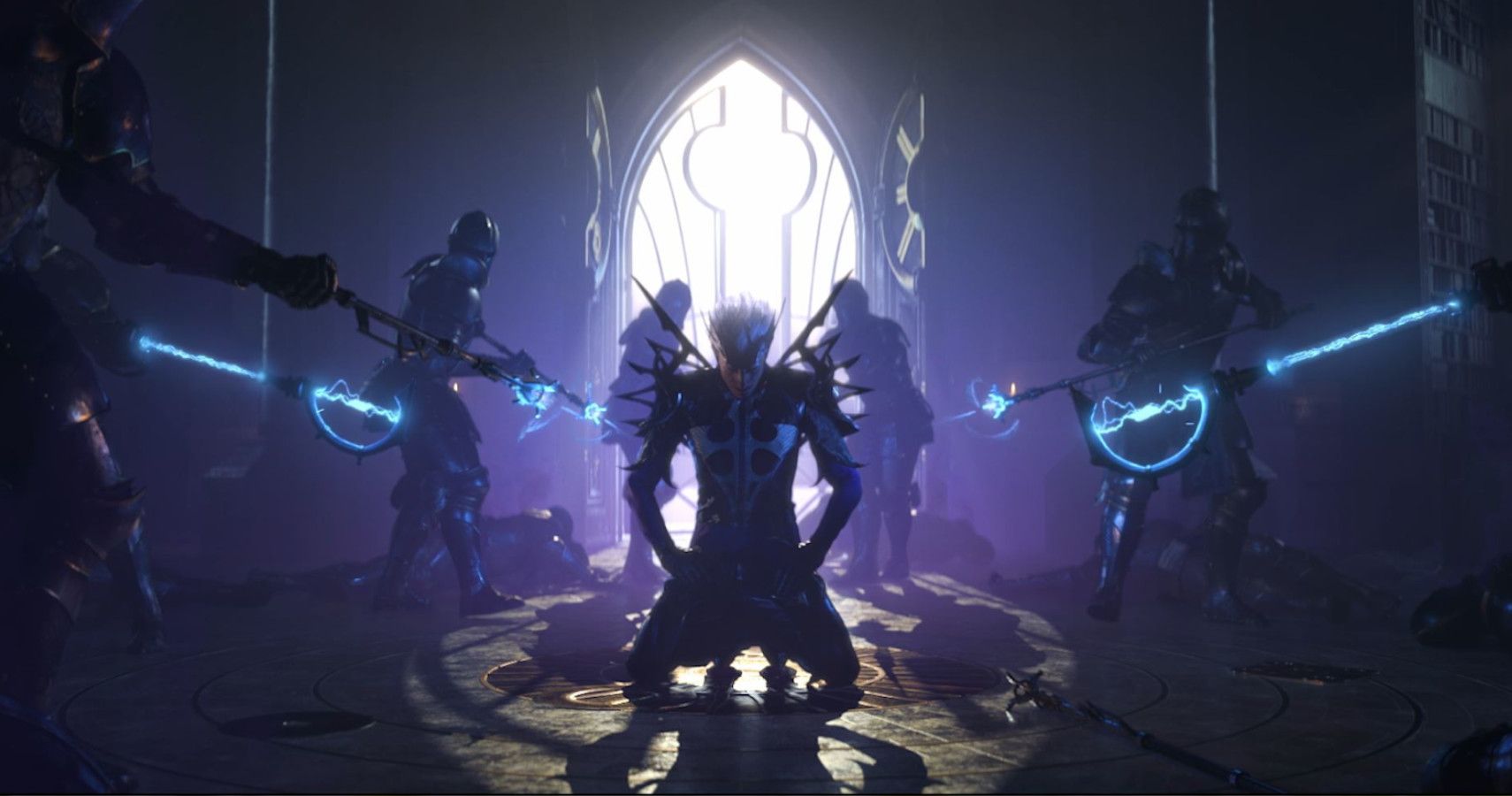 Josh has been gaming for as long as he can remember. That love began with a mild childhood addiction to the Sega Genesis, or Mega Drive since he lives in the UK. Back then, Sonic 2 quickly became his favorite game and as you might have guessed from his picture, the franchise has remained close to his heart ever since. Nowadays, he splits his time between his PS4 and his Switch and spends far too much time playing Fortnite. If you're a fan of gaming, wrestling, and soccer, give him a follow on Twitter @BristolBeadz.
Source: Read Full Article