It's almost like history repeats itself or something. In a press conference for its investors last night, Electronic Arts revealed that with the Codemasters acquisition soon to be finalized, it has begun plans for yearly racing titles between its various studios. While this might mean trade-offs between DiRT and Need for Speed, it could also see Codemasters taking the reins away from Criterion to produce each racing title under EA's umbrella.
A lot of the language used in the press release paints a grim picture. EA has stated it believes Codemasters will help it become a "global leader in racing entertainment" and that it will now be able to efficiently create yearly racing games. Along with that, EA will be providing its technologies to Codemasters, likely meaning the next DiRT, Grid, or F1 game will be on the Frostbite engine…and possibly have microtransactions out the wazoo.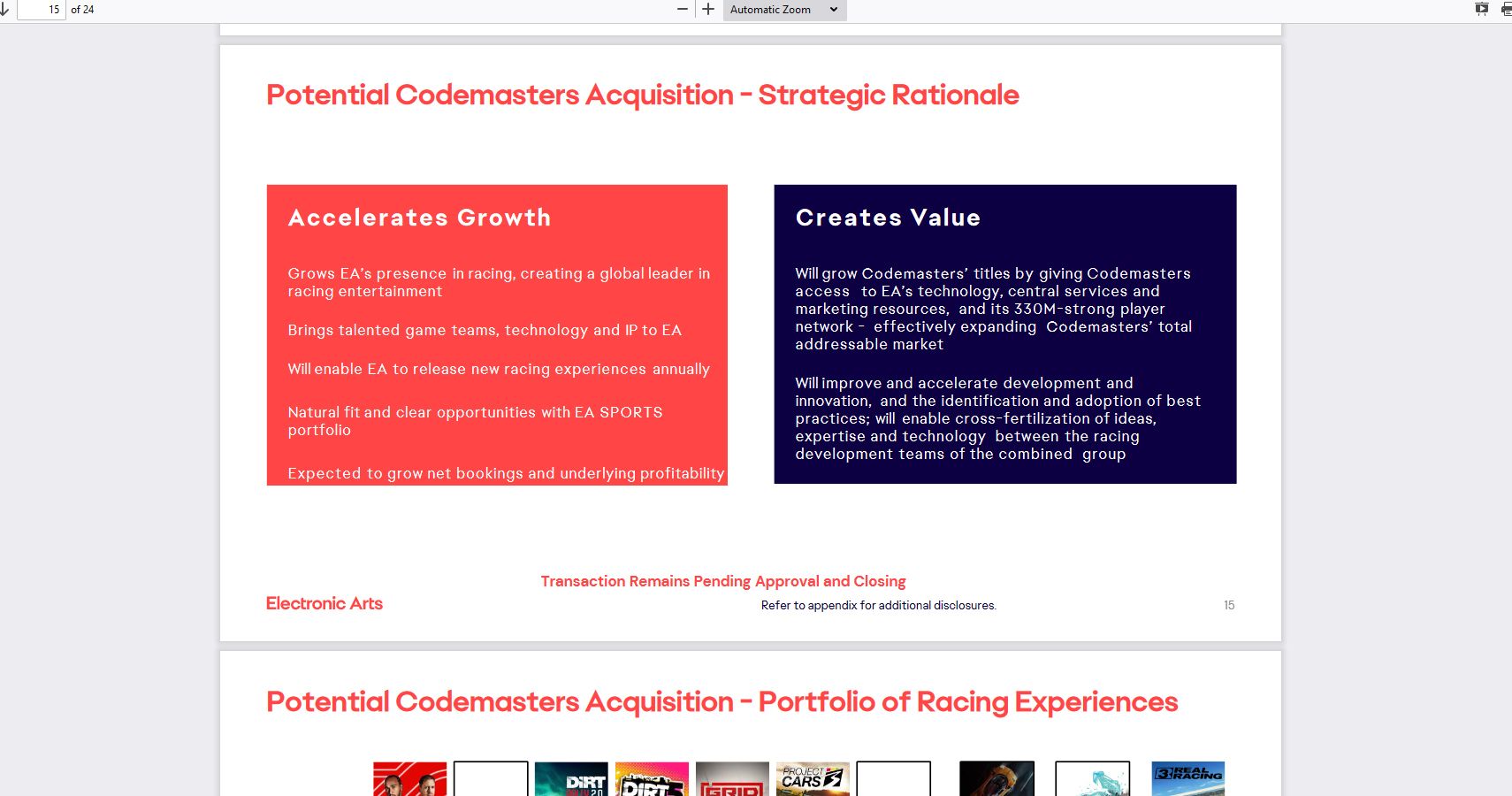 It's maybe too early to call the studio dead, but this is following the same patterns that EA has fallen into in the past. The company has a history of acquiring talented developers, putting them on projects that don't suit their talents, then closing them when games don't sell. Many fear BioWare is next, which may be dependent on the Mass Effect: Legendary Edition remaster selling well.
At any rate, this is still a sad turn of events for a studio as promising as Codemasters. Not every game from the company was a smash hit, but the DiRT and Grid brands were typically of high quality. Being forced to create games yearly can only lead to a decline in that quality.
Source: Read Full Article