There really just aren't enough Wild West-themed board games out there. If you also feel this way, then you'll also be glad to know that Knuckleduster Miniatures is helping to correct that egregious error with its recently launched Kickstarter for Gunfight Royale. Gunfight Royale is a western-styled board game focused on giving you a strategic and entertaining gaming experience with cartoonish Wild West miniatures and quality art and mechanics.
This is Knuckleduster Miniatures' second Kickstarter campaign, after the Gunfighter's Ball Wild West Miniatures Game successfully funded back in November 2017. Gunfight Royale rode in with a $15,000 goal, and as of this writing, is just over halfway there with about $8,300, and 24 days remaining in the campaign.
According to the project's notes, Gunfight Royale is a "move-and-shoot tactical board game" with roots in the tabletop miniatures roleplaying game genre. Two to six players can control one or two character minis each from the twelve available, and take turns moseying through the dirt streets of Gunpowder Gulch "collecting items, attacking enemies, playing dirty tricks, and achieving objectives." The objective is to fight the other players' mini-desperados to the finish and be the last mini (or team) standing, or the first to accomplish a scenario's goal, "or when the Lone Rider of Eternity completes his trip around the edge of the board."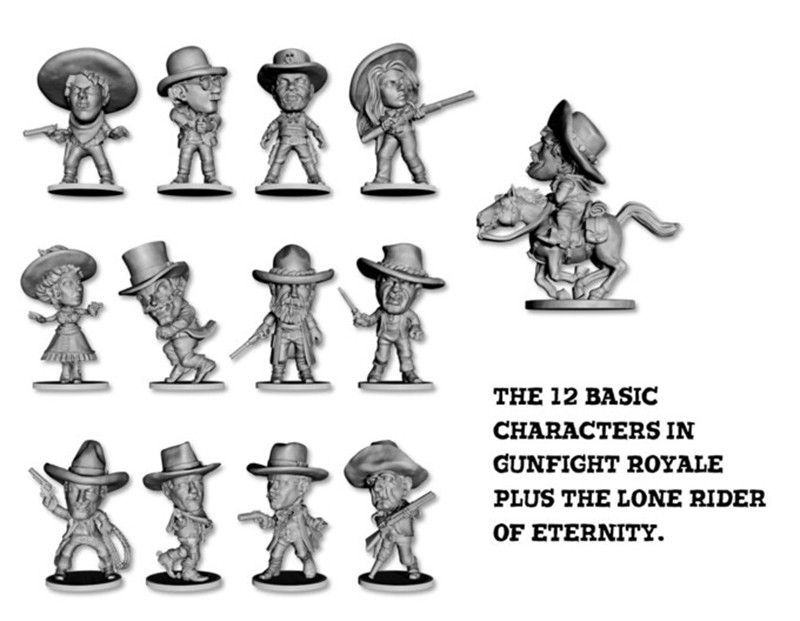 Gunfight Royale only has four reward tiers, priced at $1, $45, $65, and $120. Supporting the project will earn you a complete copy of the game, the Antihero Kickstarter-exclusive Character mini and game card, and unlocked stretch goals. The base game comes with professionally-molded plastic minis, but if you pledge at The Hero ($120) tier, you'll get metal versions, as well as custom clay-composite Wound and Stun Chips, and custom laser-cut Birch-Poplar Tokens. The five stretch goals and four add-ons feature additional character minis and more game components, effectively increasing the number of players per game.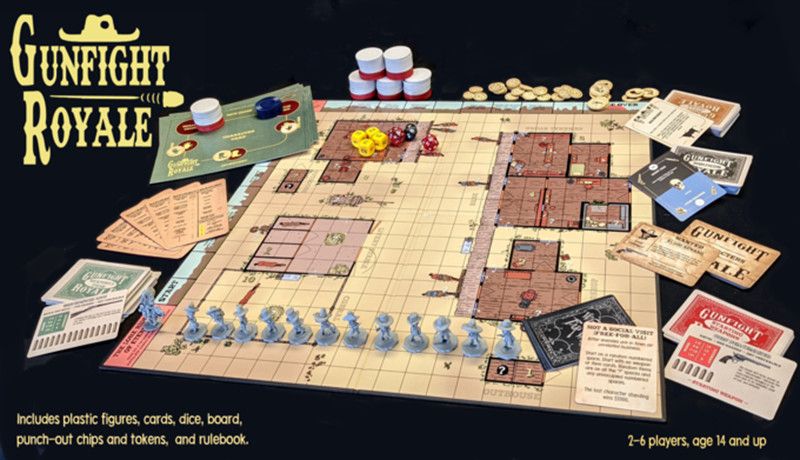 The Kickstarter notes have much more detail, including a 15-page Gunfight Royale Rules PDF free to download, a link to a Gunfight Royale-featured live play playlist on Rocky's War Room TV YouTube channel, and a link to the Game FAQs site. All three give you a much closer look at actual Gunfight Royale gameplay to help with your plead decision.
Source: Read Full Article