In Dragon Age: Inquisition, there is a little-known quest with big rewards suitably called "The Big One?". Many players miss out on this sidequest as the way to unlock it is a little mysterious and off the beaten track. This quest doesn't take a lot of effort, with the only issue some players might have is finding the 10,000 coins to invest into it.
However, spending that money is well worth it, as you will unlock five new mounts, and not just any boring old mounts, but Nuggalopes! These large beasts are related to the smaller Nugs that you see running around occasionally. Here's how to get your own awesome Nuggalope mounts.
How to Unlock "The Big One?"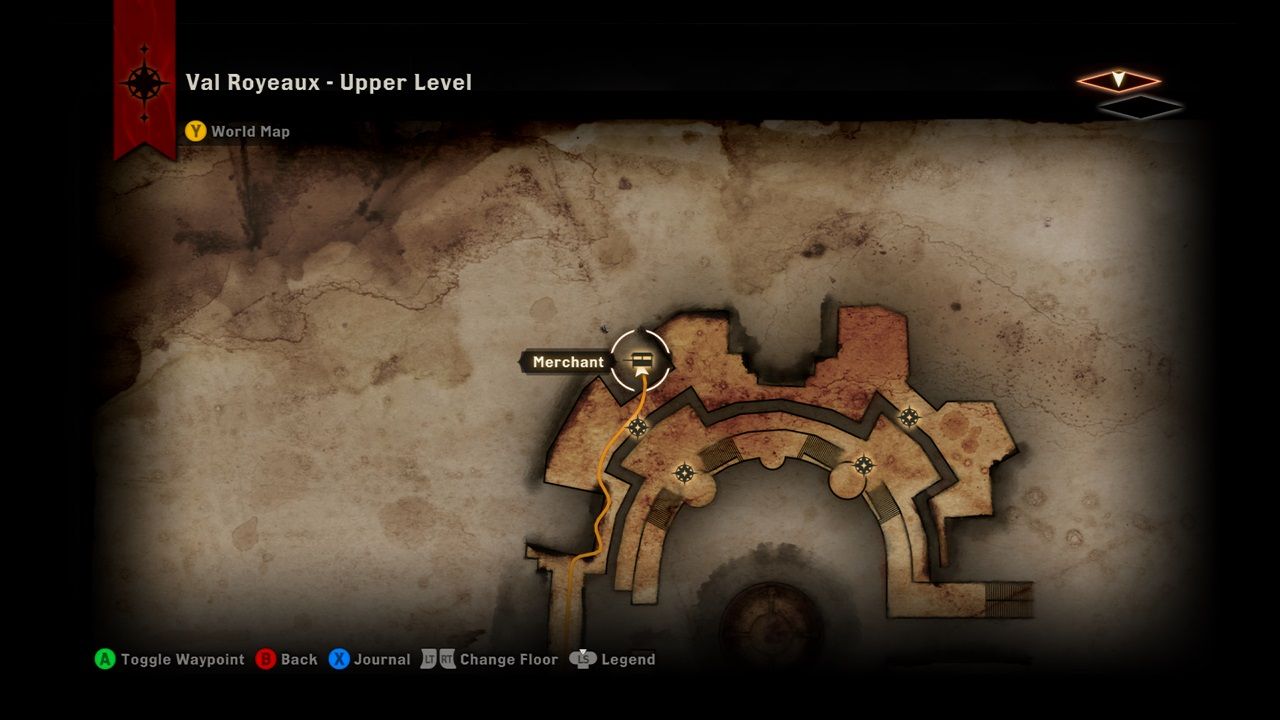 There are a couple of things you have to do first to unlock "The Big One?" war table operation. Firstly, you need to go to visit Deraboam's merchant shop in Val Royeaux. It's located on the upper level, as shown in the map above.
Inside, you can speak to Deraboam if you want to, but the real thing you want to do is head over to the chest and interact with its "Shop" prompt. There is only one item for sale — a Mystery Box. for 10,000 coins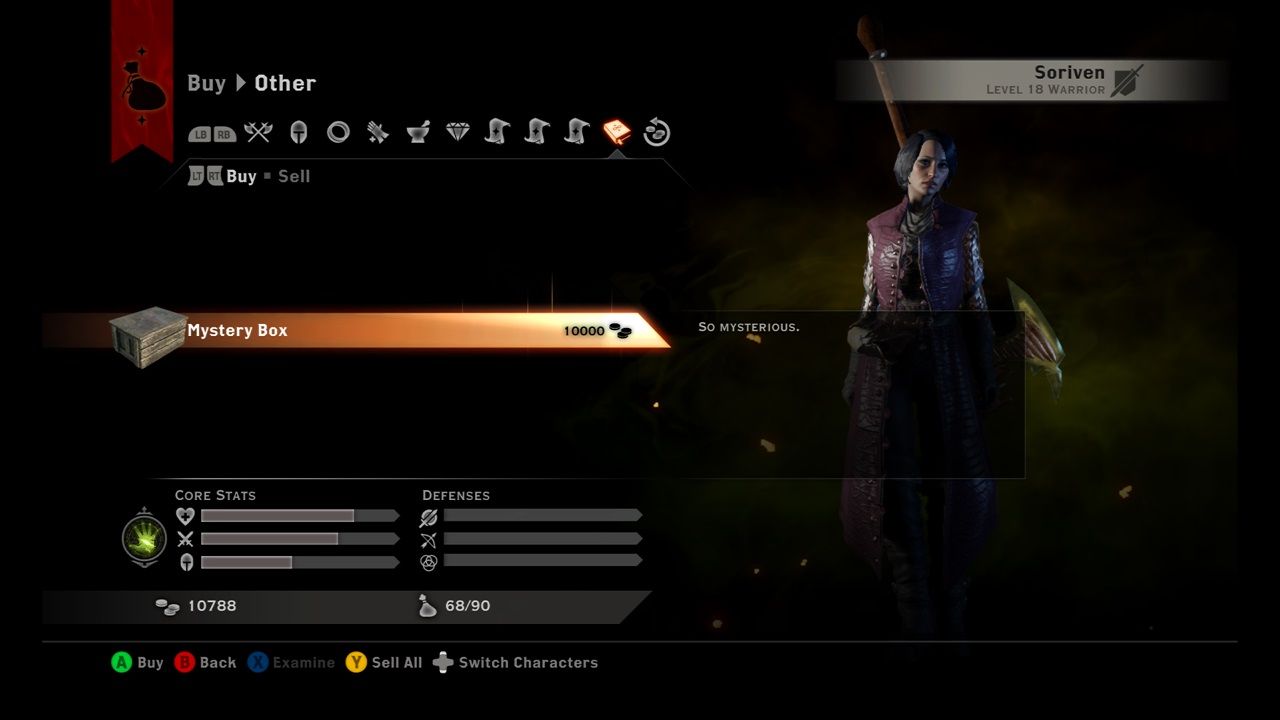 Purchase the Mystery Box and you will find that the box in front of you will disappear, and instead, a Golden Nug statue will appear. Examine the statue to unlock "The Big One?" war table operation.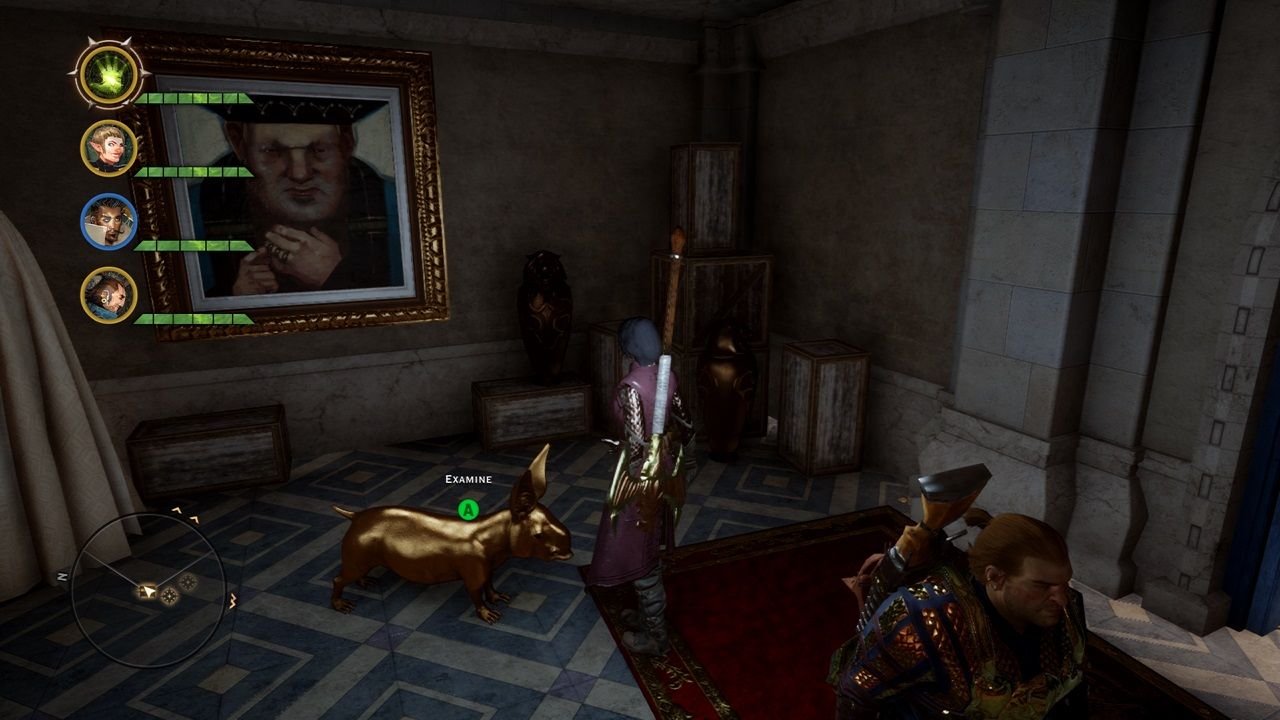 Then you just need to head back to Skyhold and initiate "The Big One?" war table operation (found on the Fereldan side of the table) and wait for it to complete.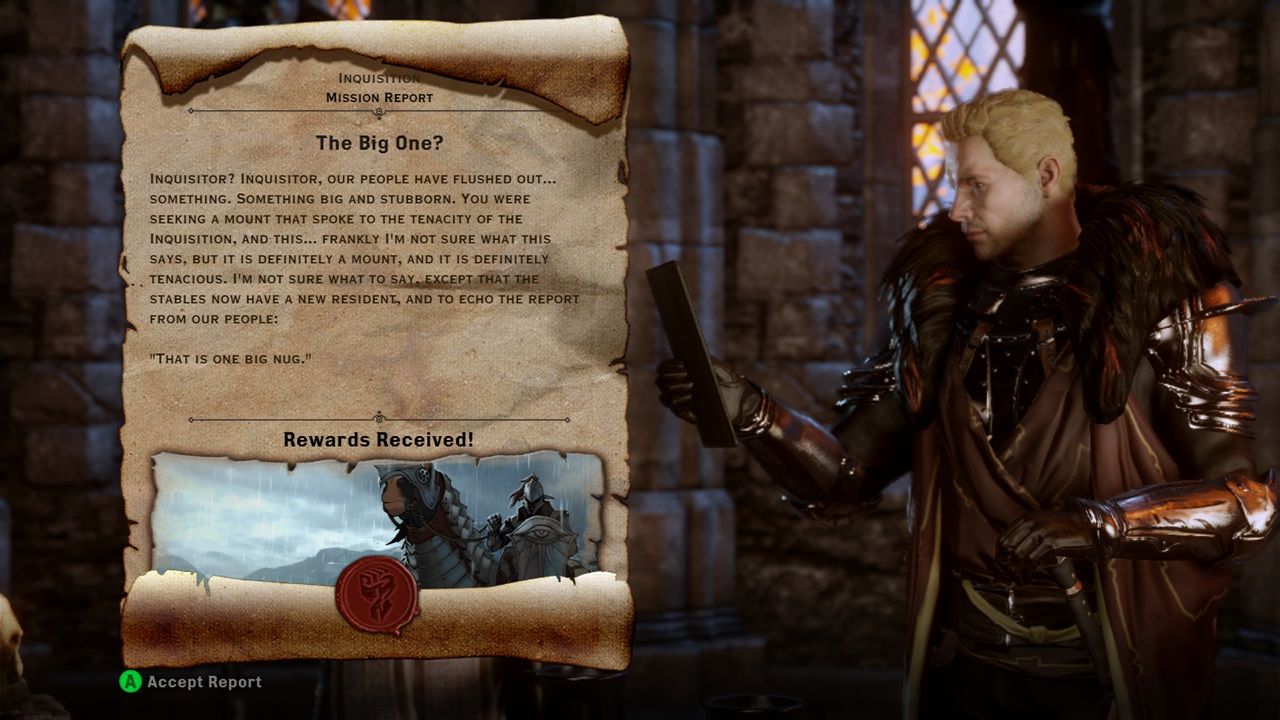 Nuggalope Mounts
Once the war table operation is complete, you can head to the Skyhold stables and check out your five new mounts, all of which can be found under the Exotic section. The following mounts will have been unlocked:
Battle Nug
Greater Nuggalope
Gwaren Land-Hammer
Knuckled Thunderer
Tiddles Majoris
Next: Dragon Age Inquisition: How To Romance Harding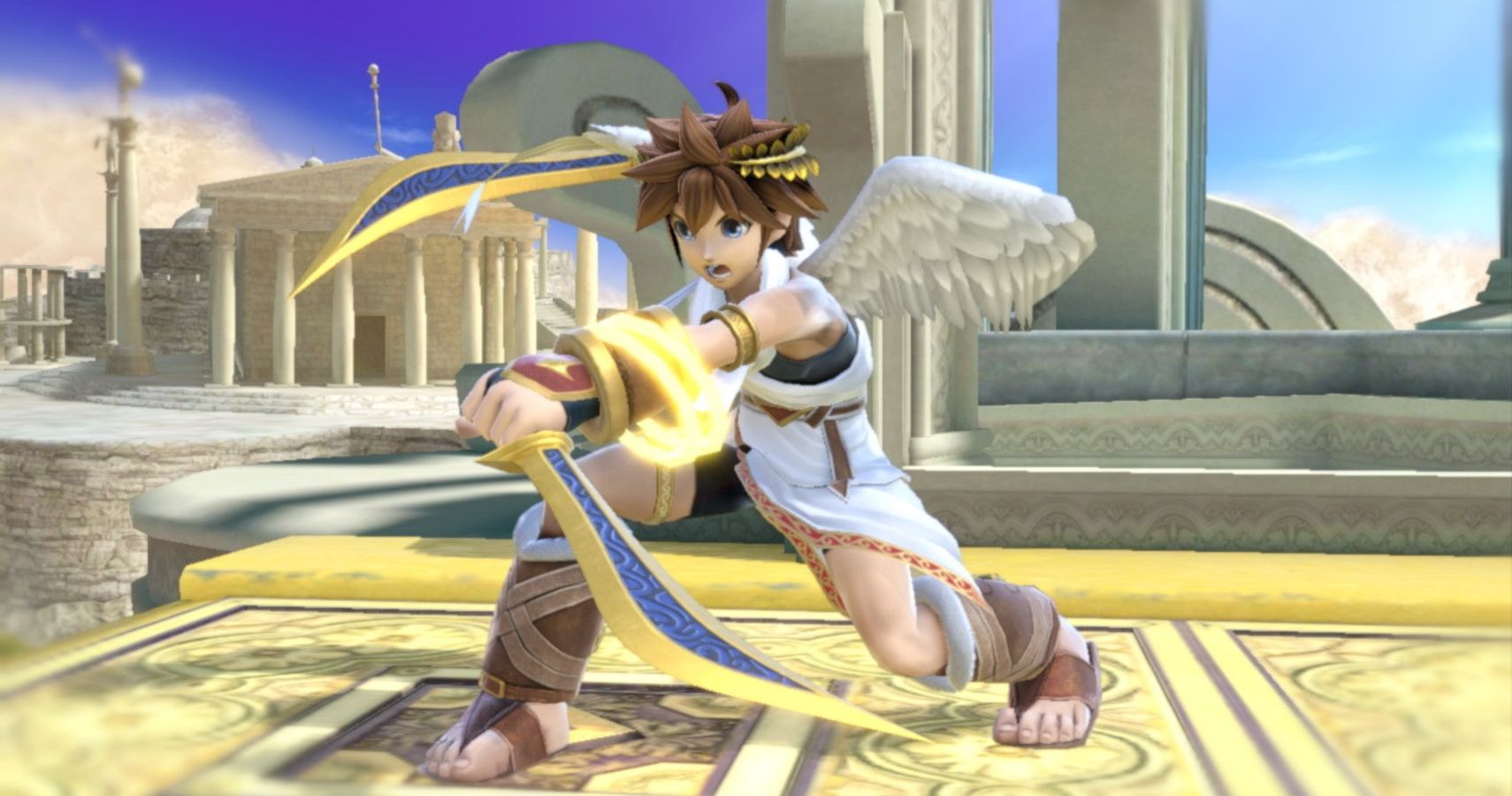 Guides
Dragon Age: Inquisition
Meg appreciates gaming on all formats but primarily spends her time achievement hunting to the extreme. Her passion for gaming began as a child when first introduced to the Amstrad.
Source: Read Full Article