Now that gear sunsetting has been implemented in Destiny 2: Beyond Light, using relevant gear is more important than ever before. Every weapon and armor piece in Destiny 2 has a Power Level that dictates what content your character can partake in. Guardians with a higher Power Level can partake in pinnacle PvE and PvP content such as raids and Trials of Osiris.
Upgrade Modules are a core part of this progression system, allowing you to infuse higher Power Level gear into items you enjoy using. These items are mainly obtained from Banshee-44 in the Tower, but Bungie has added a few additional ways to earn Upgrade Modules throughout Year 3 and 4 of Destiny 2. Here is every possible way to obtain Upgrade Modules in Destiny 2.
How To Obtain Upgrade Modules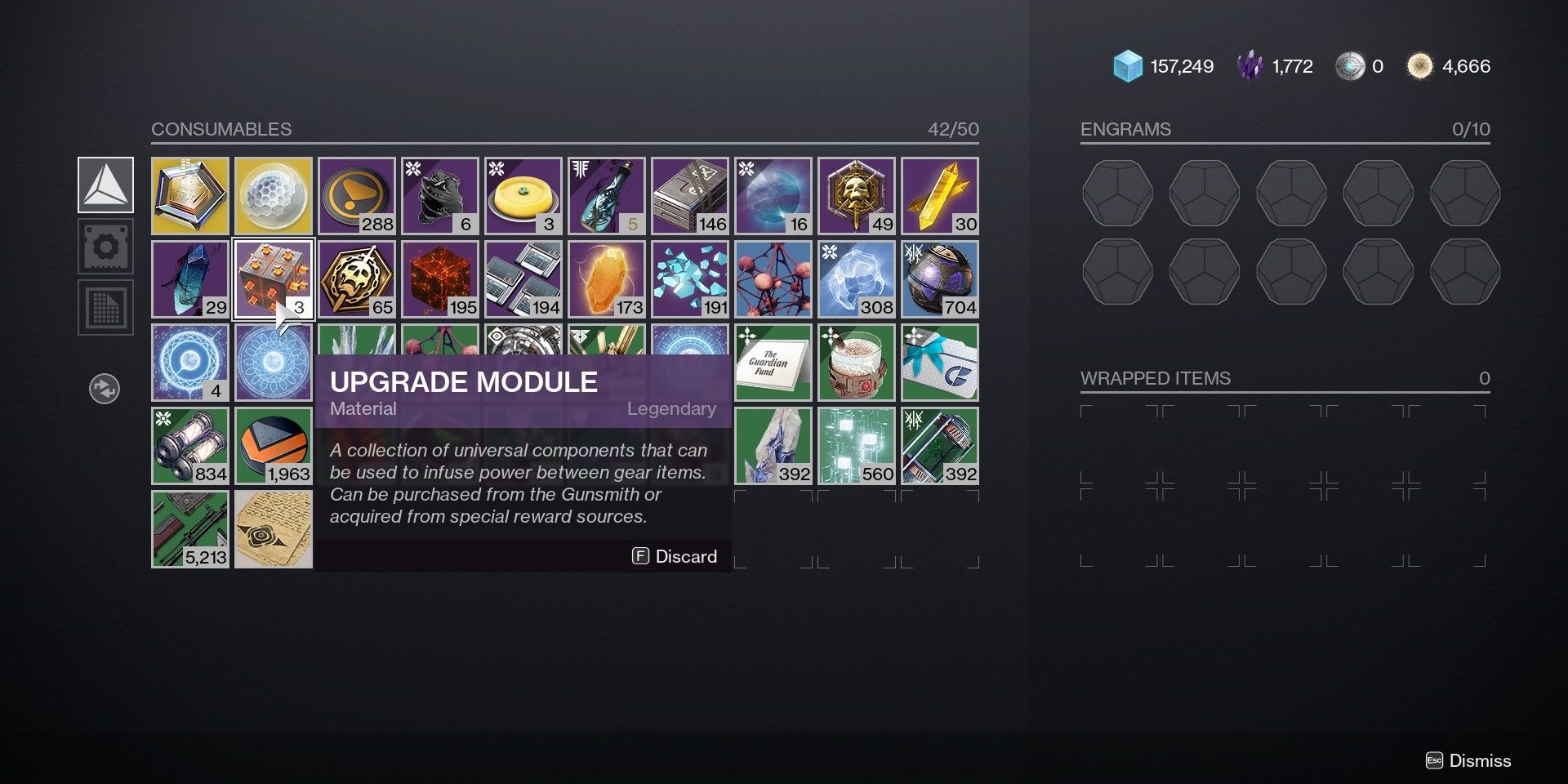 Compared to Masterwork materials, Upgrade Modules are much harder to target farm in Destiny 2. These items are typically purchased from vendors or earned from the Season Pass. You can obtain Upgrade Modules from the following sources:
Purchased from Banshee-44
Earned from the free Season Pass track
Indirectly purchased from Eververse via the Concentrated Mattergem consumable
Obtained from completing core activities while a Modularity Ghost Shell Mod is installed
Banshee-44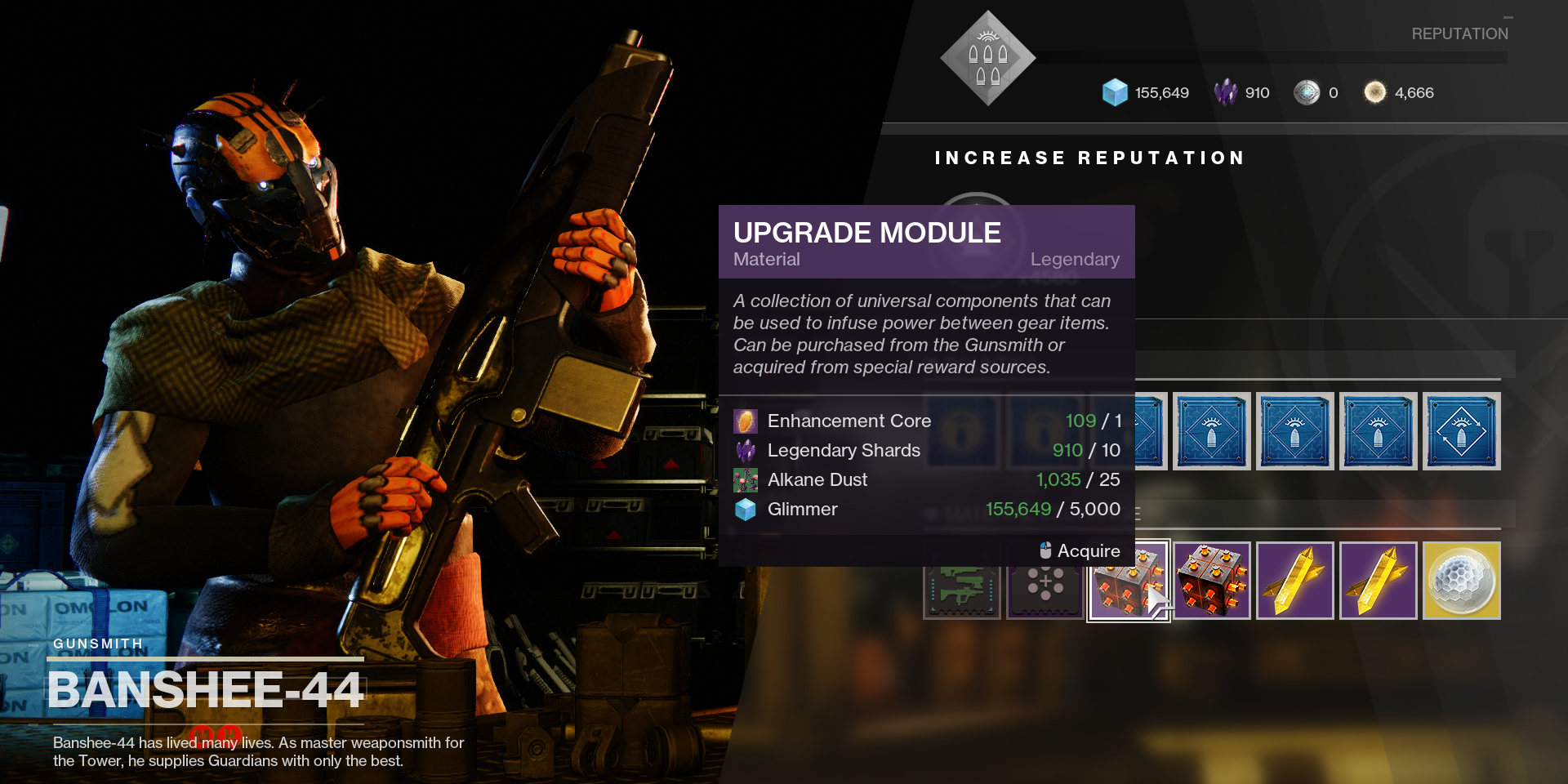 Most Guardians will get their Upgrade Modules from Banshee-44 in the Tower. Purchasing an Upgrade Module requires the following:
One Enhancement Core
Ten Legendary Shards
25 planetary materials
5,000 Glimmer
Note that the planetary material required changes daily. Banshee will sell two different Upgrade Modules that require different planetary materials. If you're low on Glimmer or certain materials, you can visit Spider on the Tangled Shore to stock up on supplies.
Ghost Shell Mods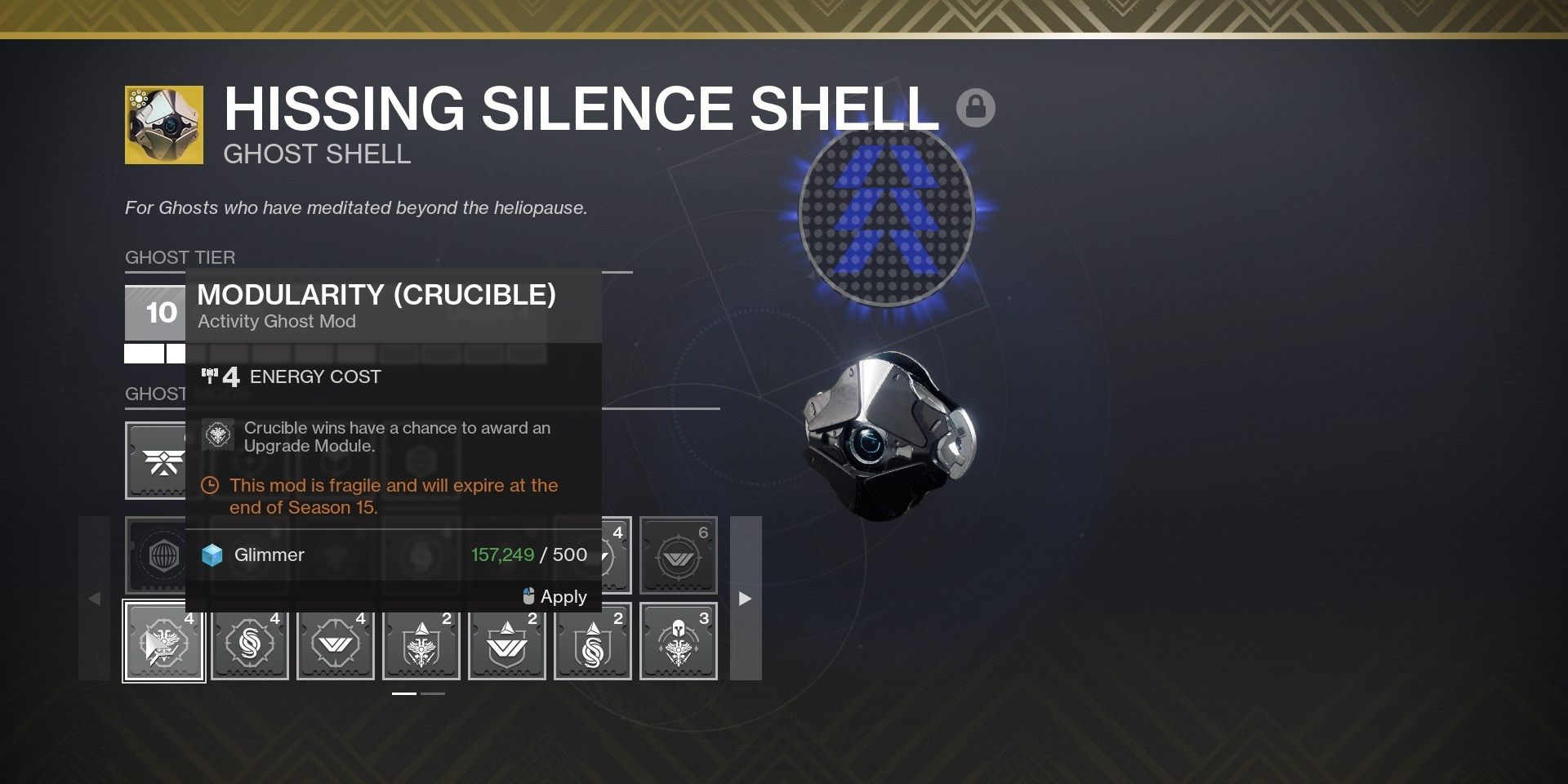 The Modularity series of Ghost Shell Mods grant a chance of receiving an Upgrade Module upon completing or winning an activity. Strikes, the Crucible, and Gambit each have a Modularity Mod. You must have a Masterworked Ghost Shell to equip these Mods, and they cost four energy to equip.
Season Pass
Every Season Pass in Destiny 2 contains a bundle of Upgrade Modules in the free track. Season Passes grant Upgrade Modules at the following tiers:
Rank 2: Upgrade Modules x3
Rank 4: Upgrade Modules x3
Rank 8: Upgrade Modules x3
Rank 11: Upgrade Modules x2
Rank 14: Upgrade Modules x2
Rank 18: Upgrade Modules x2
Rank 21: Upgrade Modules x2
Rank 26: Upgrade Modules x2
A Season Pass grants 19 Upgrade Modules in total. Players that have purchased the active season do not get any additional Upgrade Modules on their premium track.
Eververse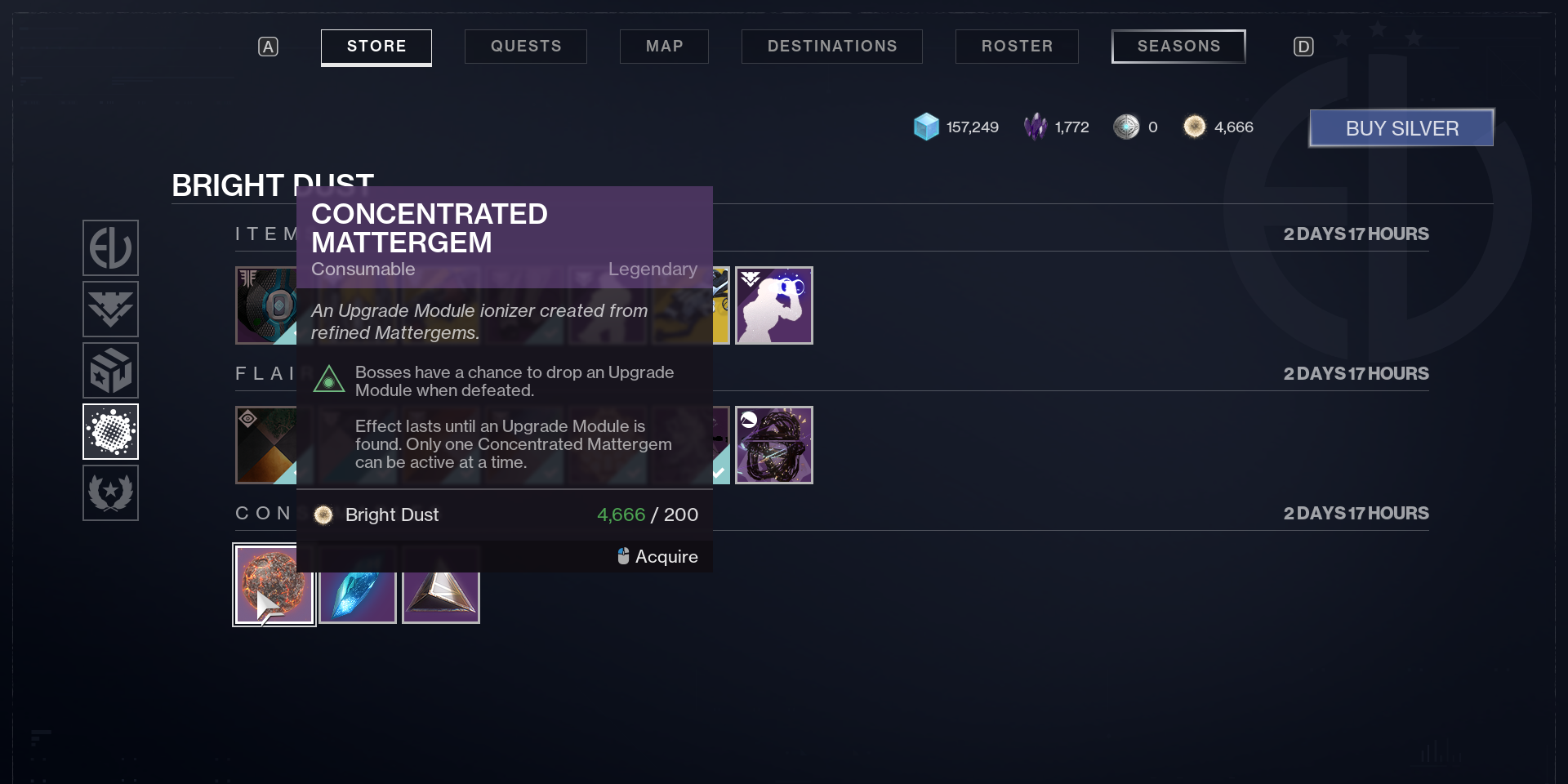 Eververse can also sell Concentrated Mattergems, a consumable item that gives bosses a chance to drop an Upgrade Module. Once a boss dies, the consumable buff expires. Each Concentrated Mattergem costs 400 Bright Dust.
Buying Concentrated Mattergems is highly discouraged due to the low income rate of Bright Dust. Purchasing three Concentrated Mattergems would require you to complete all six weekly bounties. This isn't worth the time or Bright Dust investment.
Next: Destiny 2: 10 Builds You Need To Try In Beyond Light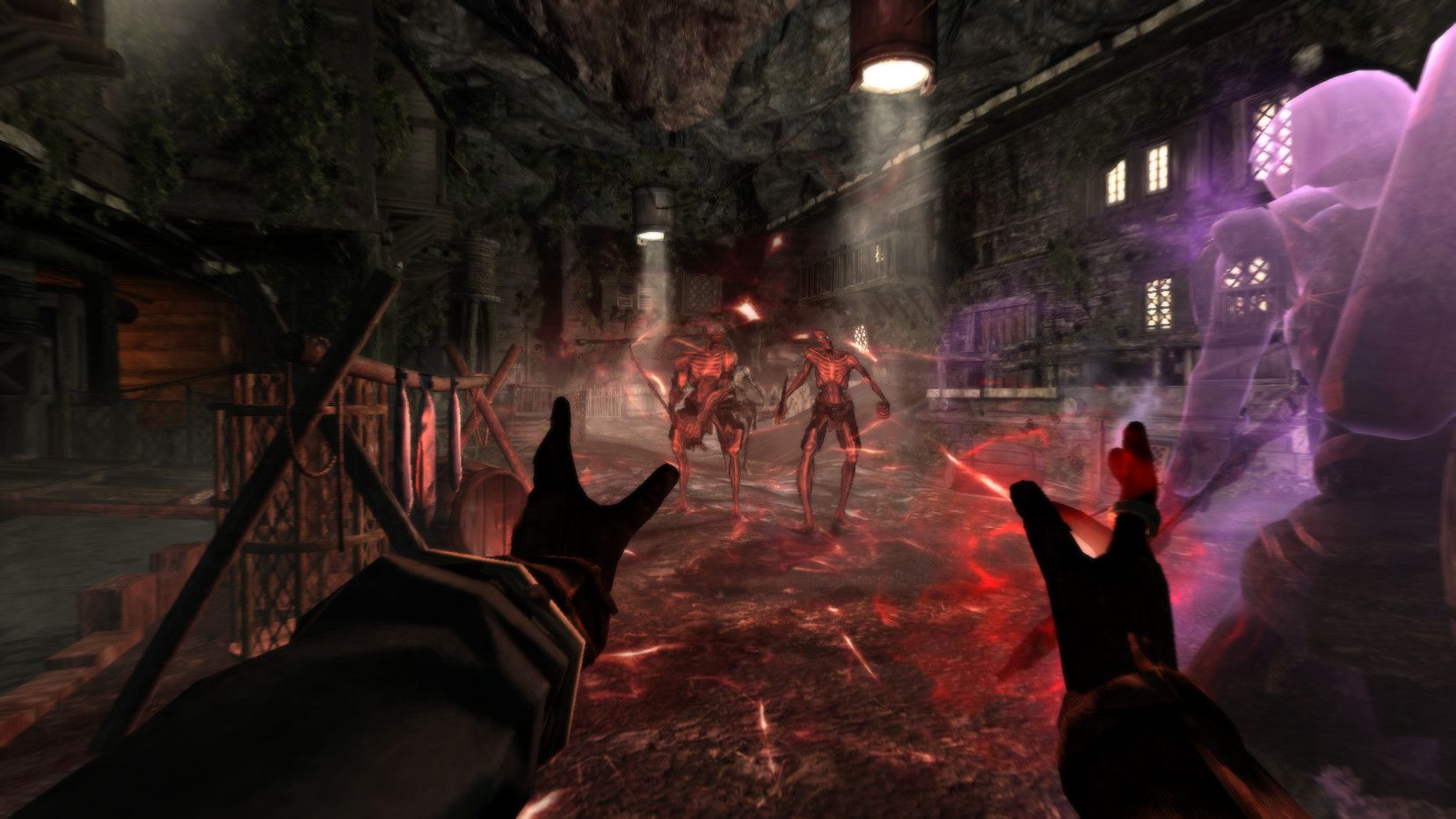 Guides
Destiny 2
Destiny 2: Beyond Light
Charles Burgar is an expert on all things tech and gaming. Graduating from Pikes Peak Community College in 2018 with an Associate of Science, Charles has spent his time dissecting popular video games, movies, and technology. With an understanding of games for as long as he can remember, Charles has a large interest in understanding what makes things fun. He is currently a Freelance writer for TheGamer and Game Rant.
Source: Read Full Article