As with most Destiny 2 seasons, Season of the Chosen has a new Iron Banner quest for Guardians to embark on. Named "Saladin's Gauntlet," this quest tasks players with defeating other Guardians with various weapons throughout the course of Season 13.
Most of the objectives in this quest are easy to complete, but there are a few that can be an ordeal to finish. Have a good SMG, Pulse Rifle, and Power weapon ready; you'll be needing them for a few of these quest steps. Here is a complete guide to completing the "Saladin's Gauntlet" quest in Destiny 2's Season of the Chosen.
How To Start Saladin's Gauntlet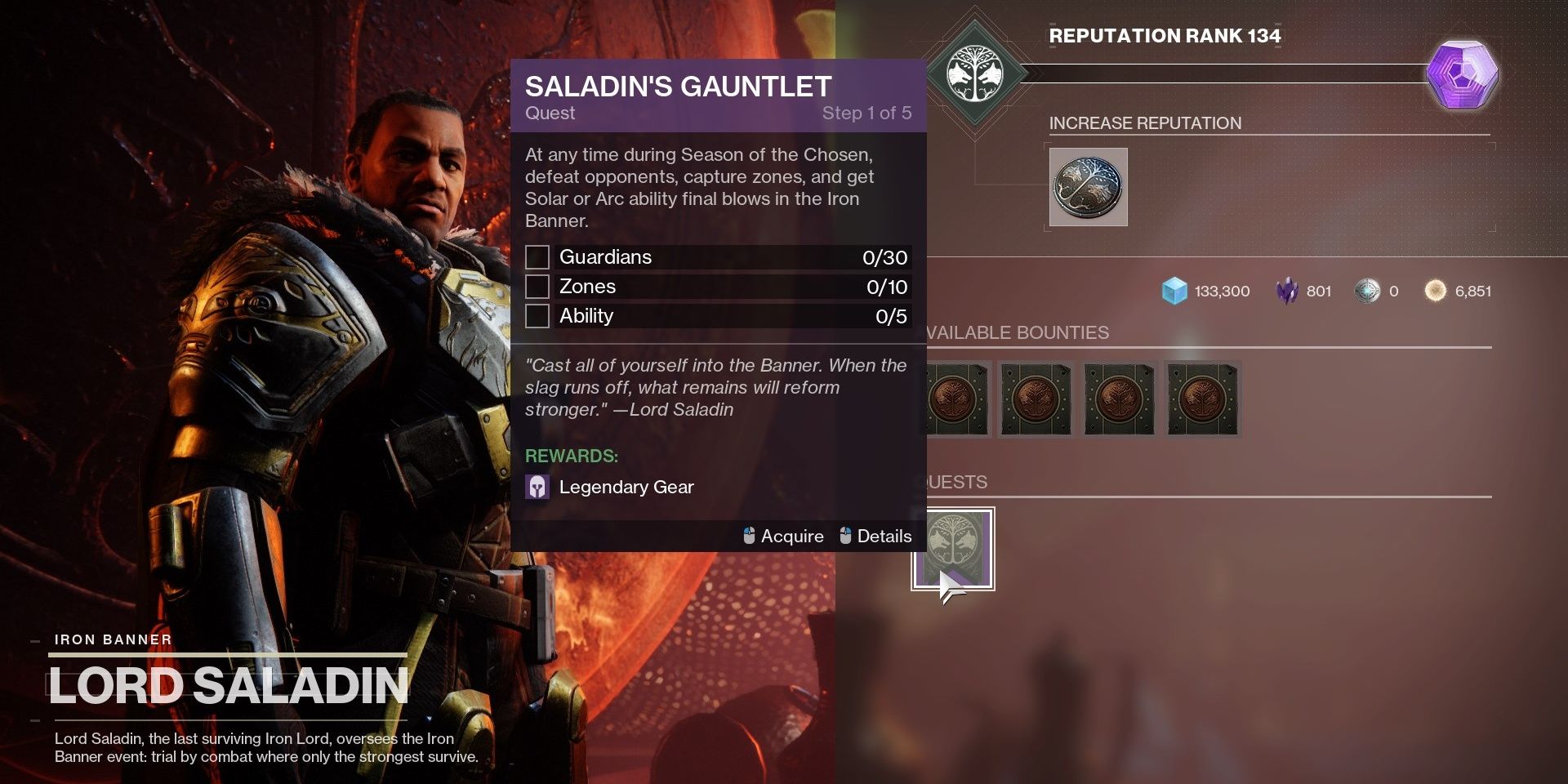 You can obtain this quest from Lord Saladin whenever Iron Banner becomes an active playlist. Whenever Iron Banner is active, visit him in the Tower to obtain this quest. Grab some Iron Banner bounties while you're there to maximize your loot returns.
Step One: Smelting Pot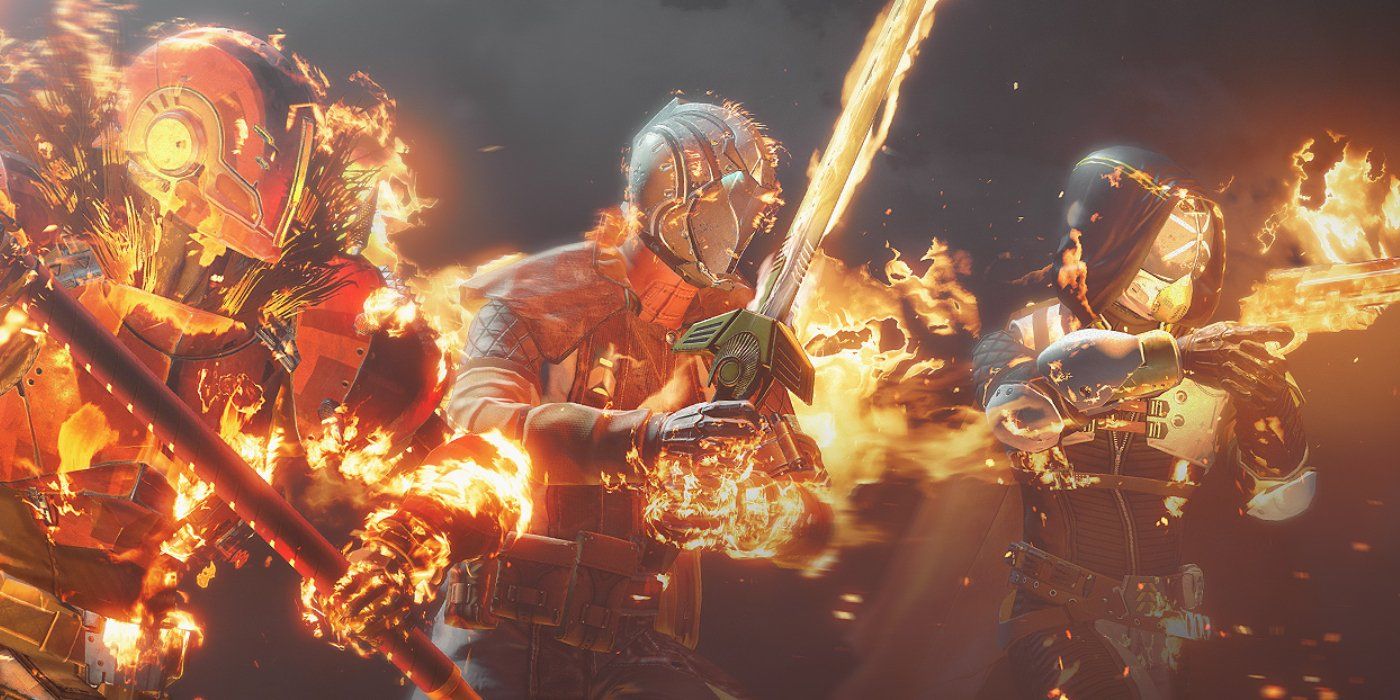 The first step of this quest demands the following:
Defeat 30 Guardians.
Capture 10 Zones.
Achieve 5 Solar or Arc ability final blows.
Guardian kills and Zone captures should happen passively as you participate in Iron Banner. The real requirement here is the five Arc of Solar ability kills. These can be from your melee ability, grenade, or Super. Supers will be your best bet for racking up five kills, so try to use a roaming Super. Here are a few recommendations:
Hunter: Use Golden Gun. Alternatively, run Young Ahamkara's Spine if you don't mind using Tripmines.
Titan: Hammer of Sol is great for this challenge. Code of the Fire-Forged is fantastic for obtaining melee kills as well.
Warlock: Either Daybreak or Chaos Reach will work. If you choose the latter, run Geomag Stabilizers to get your Super quickly.
Step Two: Sounding Bell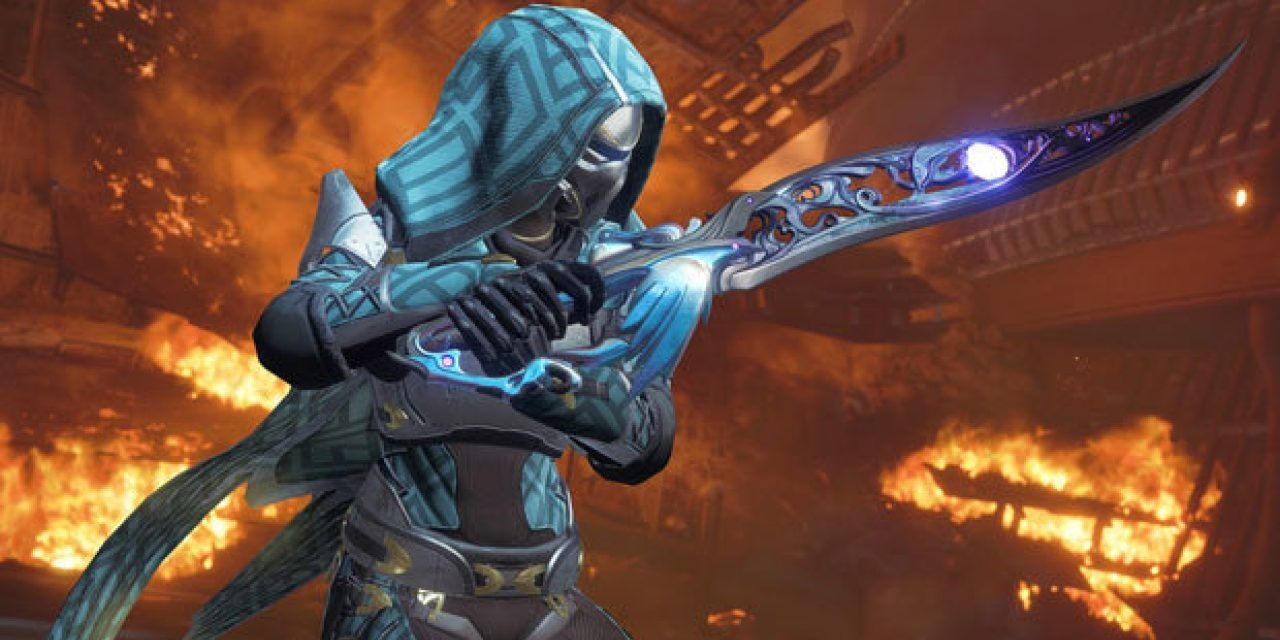 This particular quest step is rough. Here's what you'll need to do:
Complete 6 Iron Banner games.
Capture 20 Zones.
Kill 10 Guardians with Power Weapons.
In a surprising turn of events, Bungie has removed the Power Weapon kill requirement from this quest step by auto-completing it for everyone. You only need to complete six Iron Banner games and capture 20 zones to get this step done, something that should passively occur as you play Iron Banner games. Focus on capturing zones more than usual to get this done quickly.
Step Three: Live Fire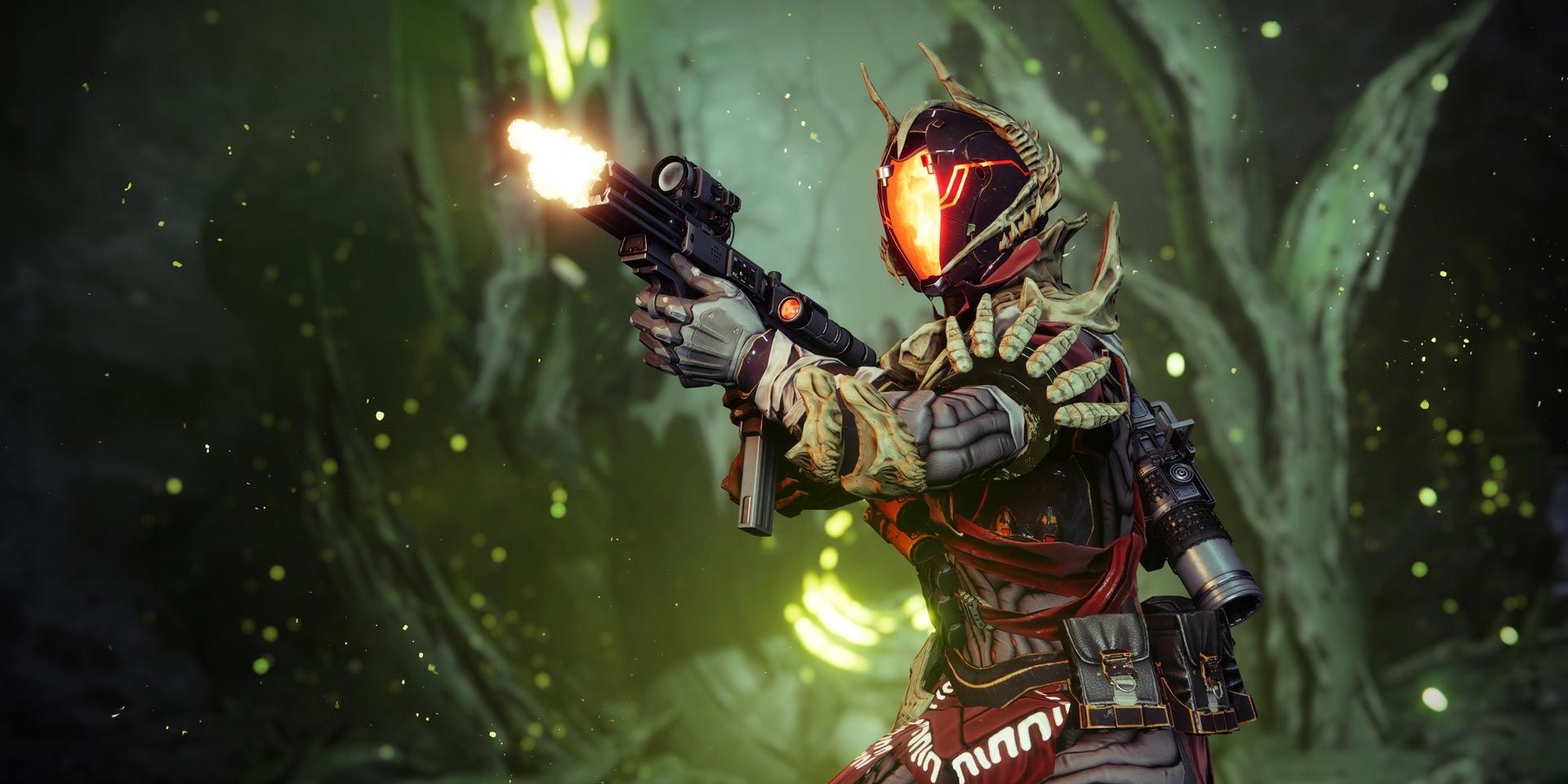 Step three isn't as bad as the last one. It requires the following:
Defeat 100 Guardians.
Capture 30 Zones.
Defeat 20 enemies with SMGs.
Submachine Guns have recently seen a nerf to their recoil, making them a blast to use inside the Crucible. Death Adder, Huckleberry, and the reprised Multimach CCX are excellent choices for this. Defeating 100 Guardians sounds immense, but this objective tracks Guardian kills you've made in Iron Banner all season. There's a good chance this quest step will almost be finished by the time you reach step three.
Step Four: Steady Drums
There's technically a step after this, but it just asks you to talk to Lord Saladin at the Tower. This is the true final step of the quest.
Capture 40 Zones.
Defeat 15 Guardians with your Super.
Defeat 15 Guardians with Pulse Rifles.
The new Trials Pulse Rifle, The Messenger, is fantastic for this quest step. Other good options include Cold Front, Vigilance Wing, and Stars in Shadow.
For the Super kills, choose whichever Super you're most comfortable with. Here are a few good picks if you aren't sure what to run.
Hunter: Golden Gun or Silence & Squall are great.
Titan: Thundercrash, Glacial Quake, and Hammer of Sol are excellent Supers.
Warlock: Chaos Reach is fantastic and recharges quickly.
Step Five: Gauntlet's Chosen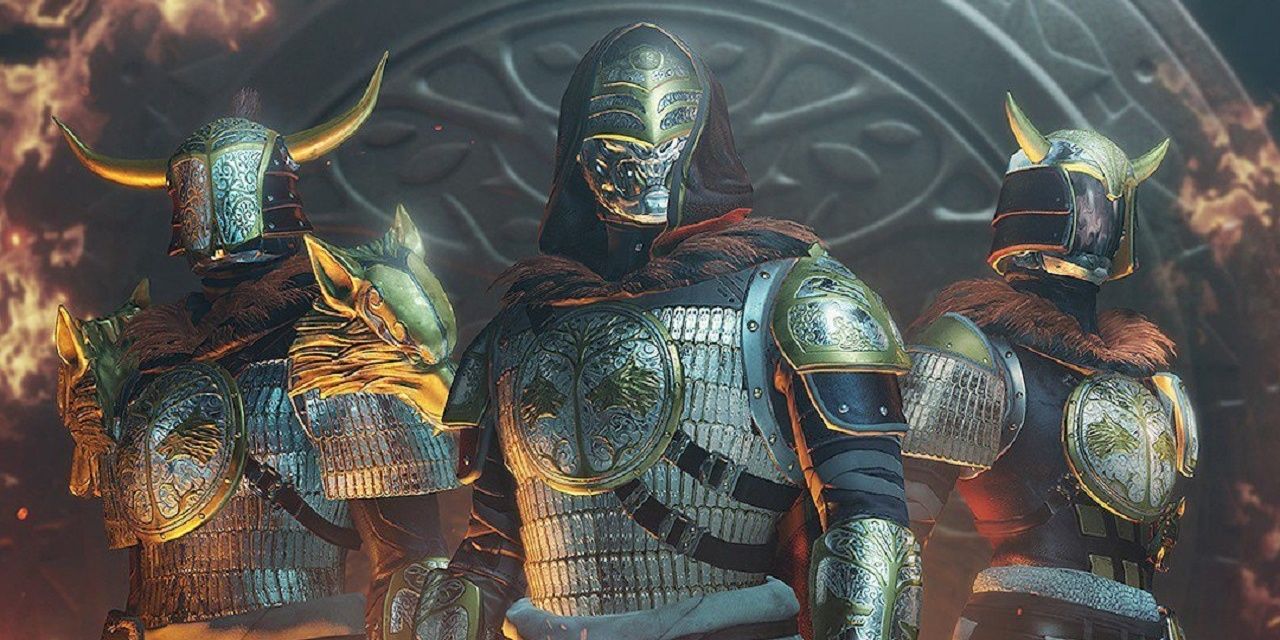 Completing this quest requires you to speak to Lord Saladin at the Tower. There's no other objective tied to step five; simply talk to Saladin. Besides obtaining Iron Banner weapons as a reward, you'll also complete the Overcoming Saladin's Guantlet Triumph.
Next: Destiny 2: Beyond Light Complete Guide And Walkthrough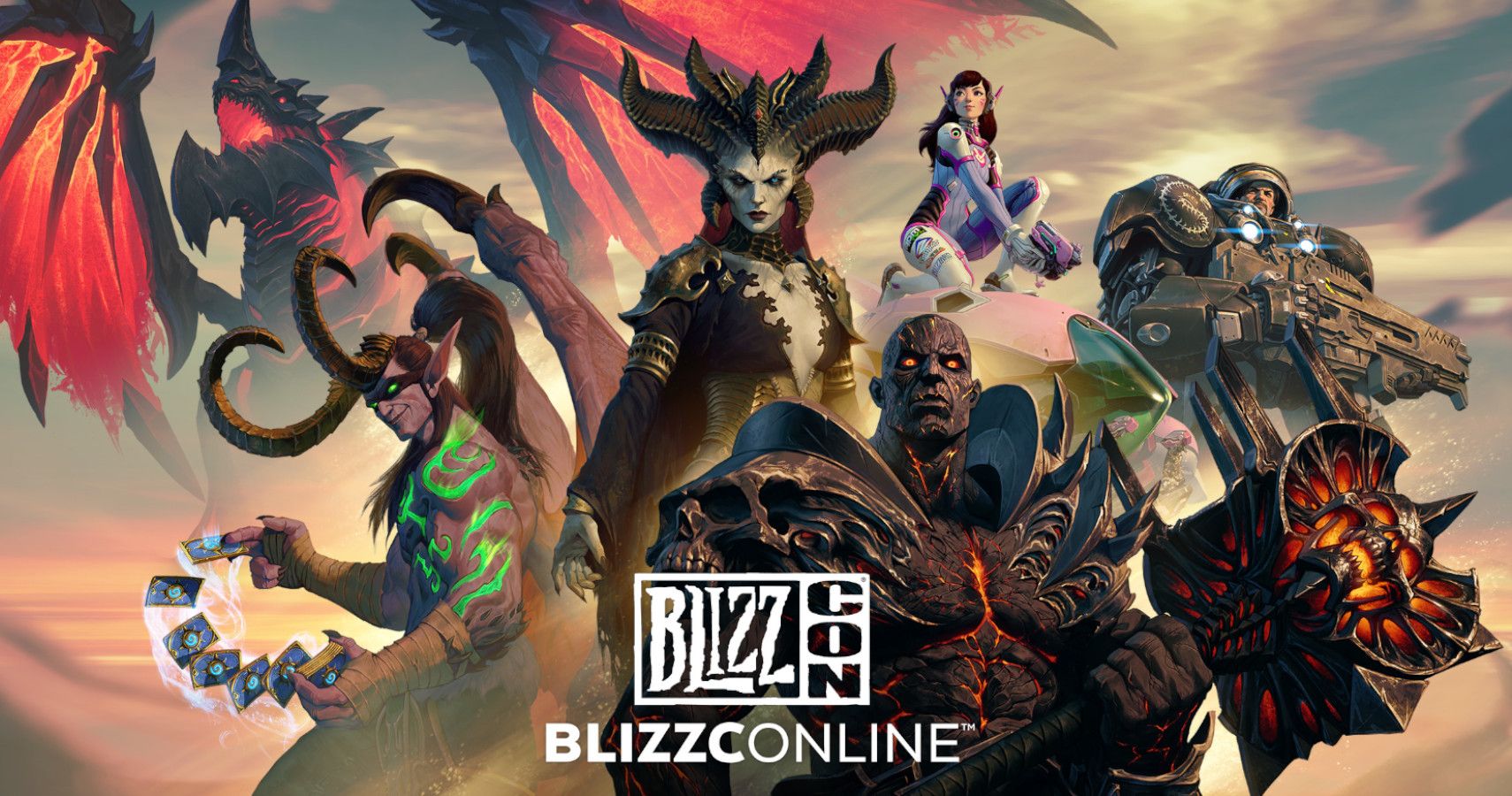 Guides
Destiny 2
Destiny 2: Beyond Light
Charles Burgar is an expert on all things tech and gaming. Graduating from Pikes Peak Community College in 2018 with an Associate of Science, Charles has spent his time dissecting popular video games, movies, and technology. With an understanding of games for as long as he can remember, Charles has a large interest in understanding what makes things fun. He is currently a Freelance writer for TheGamer and Game Rant.
Source: Read Full Article