Quick Links
Tutorial/Early Game Bosses
Death end re;Quest 2 is bursting with bosses. From grotesque fleshy masses to seductive succubi, there is no end to the depravity, horror, and pain heading your way. Whilst the game starts quite easy, and the first few bosses are cakewalks, things quickly ramp up.
If you want to survive these life-and-death encounters, you are going to need to have a sturdy constitution, strong batting arm, plenty of levels under your belt, and a repertoire of Flash Skills ready to throw out without much notice.
Tutorial/Early Game Bosses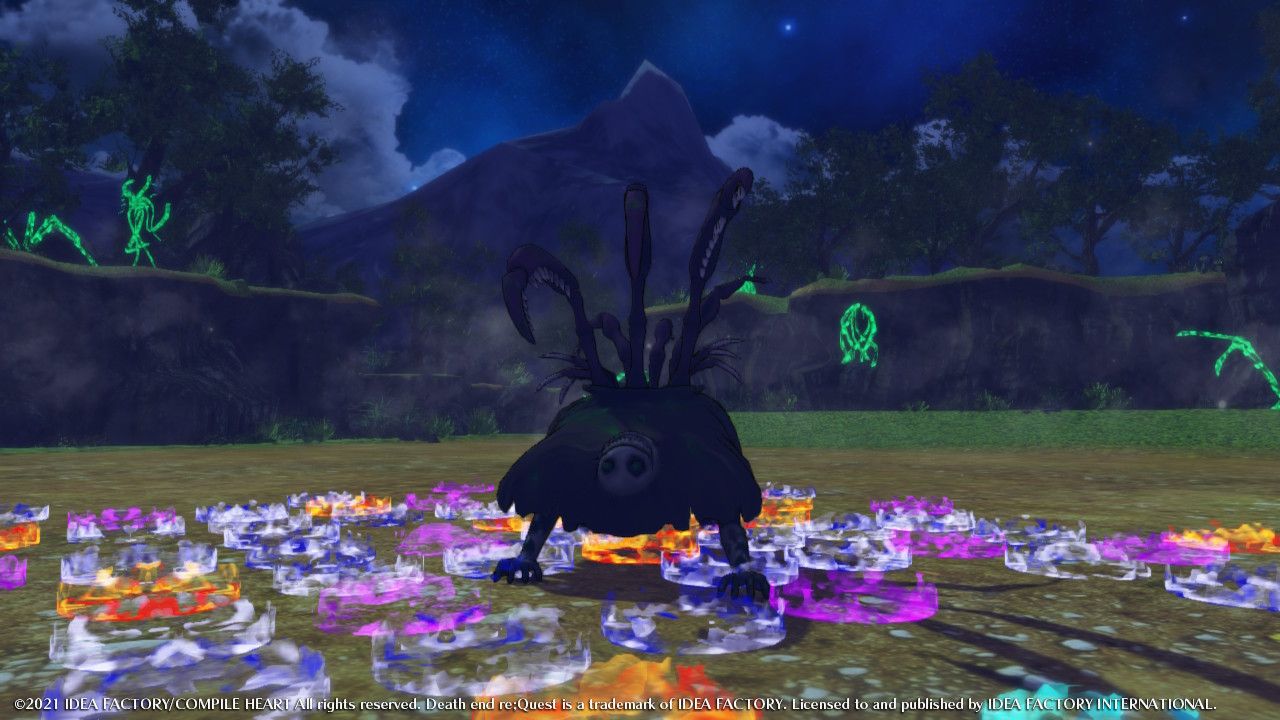 The early game bosses in Death end re;Quest 2 are fairly simple. They don't have the best stats, they die quickly, and in nearly every instance, they won't pose any threat at all if you have the right equipment and are fighting most enemies on the overworld.
As a result, these bosses don't need a dedicated guide and are compiled here for quick reference on how to take them down.
Evil Vigor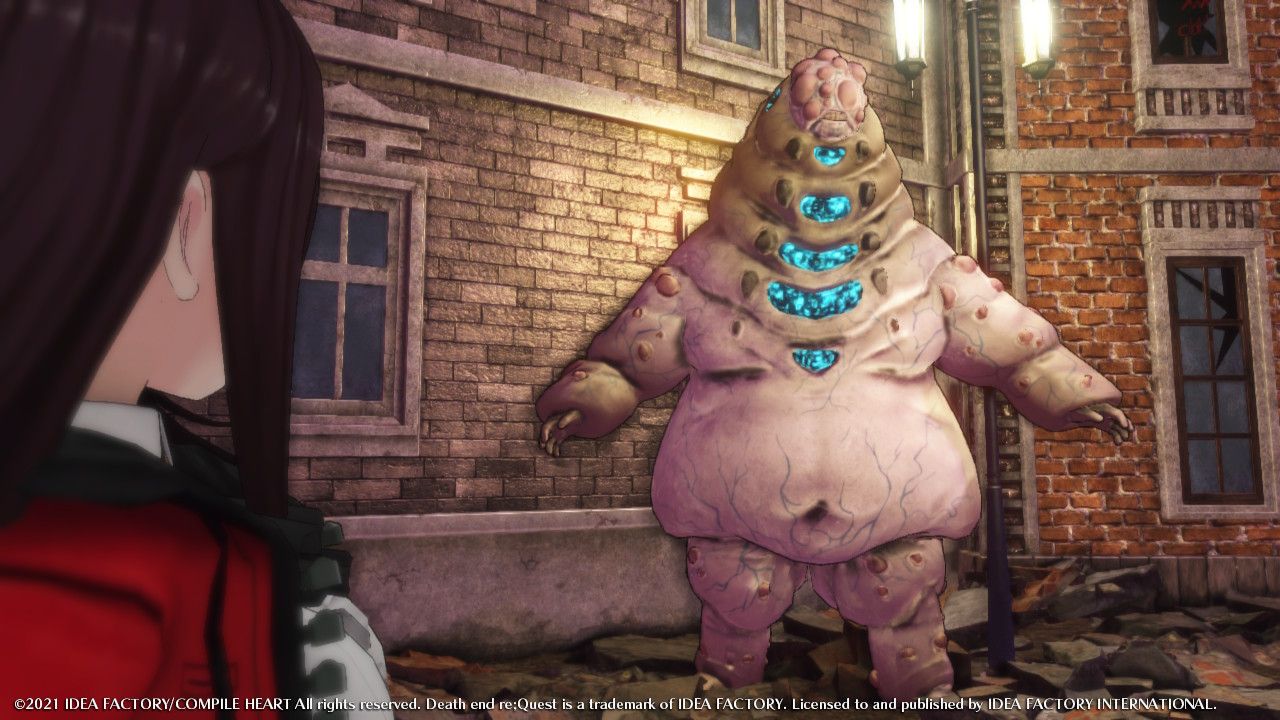 Evil Vigor is the first boss you will draw swords (hatchets?) with. This first encounter can be a bit spooky as you are going toe-to-toe with two of these buggers at once.
Stats
| Stat | Value |
| --- | --- |
| HP | 2400 |
| ATK | 130 |
| DEF | 10 |
| MAT | 180 |
| MDF | 10 |
| AGI | 20 |
Battle Strategy
Evil Vigor's big gimmick is their size. These chaps are way too big to launch effectively with Knockback skills, so chaining wall bounces is not going to be a thing. That being said, they spawn pretty darn close to one another, meaning you can launch them into each other to deal bonus damage.
For attacks, you won't have much unlocked. If you have Sol Spear, then using your Triact to launch three of these at once can be very effective. Otherwise, another Knockback attack like Lacknish can do well in a pinch.
This fight doesn't have many Bugs on the field, but the ones that are here buff up your DEF and MDF. Pick these up to give yourself a nice boost in survivability. You should be able to take them out in one or two turns without much issue.
Reward
Related:
No Face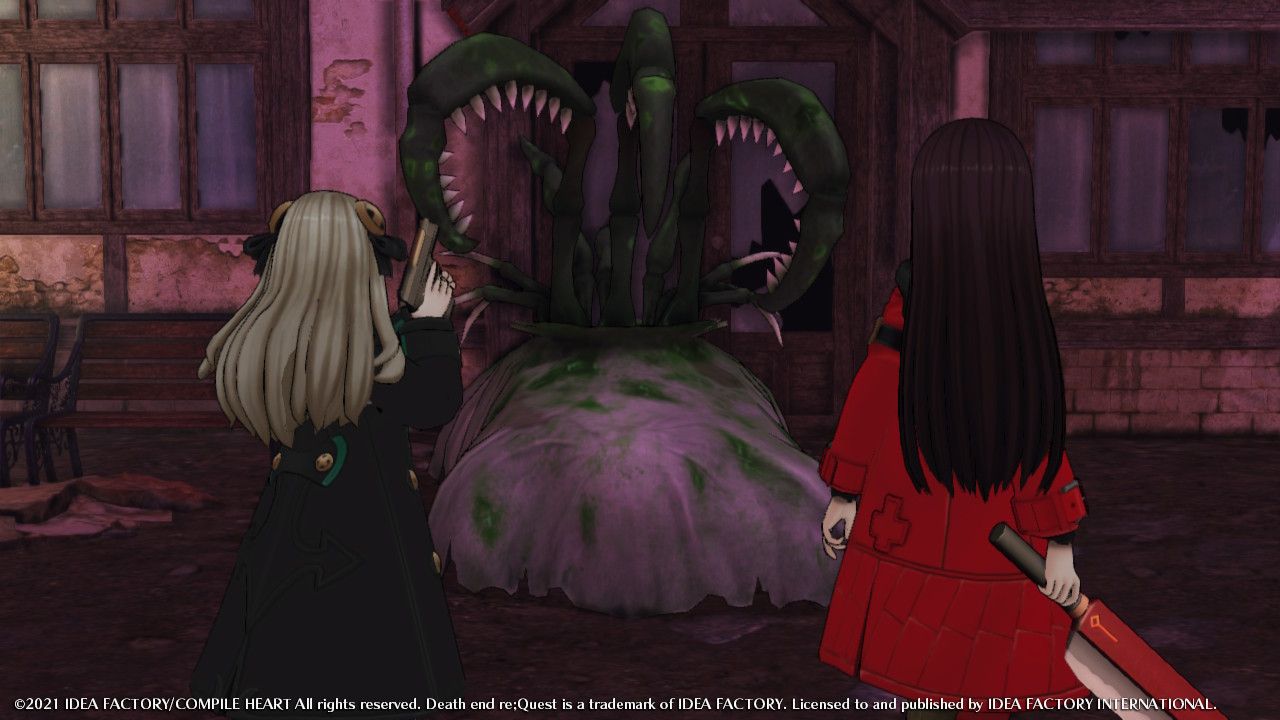 No Face is the second boss in Death end re;Quest 2. Rocking a much larger Health pool, and stats that make Evil Vigor look like soggy lettuce in comparison, No Face could have been quite the threat… could being the operative word.
Stats
| Stat | Value |
| --- | --- |
| HP | 6000 |
| ATK | 380 |
| DEF | 300 |
| MAT | 380 |
| MDF | 150 |
| AGI | 20 |
Battle Strategy
No Face is a single mob, and he is very slow. Interestingly, No Face isn't particularly heavy either, and bouncing it off walls and into Rottie/Mai is easily done. Finally, No Face is surrounded by Bugs, giving you plenty of Corruption to fuel your Glitch form.
The best way to take him out is to go in with a bit of Corruption on Mai/Rottie, and then gather up as many Bugs as you can from the arena. These Bugs are mostly ATK boosting, so Mai will be the best choice when it comes to dealing damage – even if No Face has a pretty high DEF stat.
Once Transformed, Mai should her strongest Physical Star attack on No Face, making sure to end the combo with a Knockback aiming at Rottie. The massive ATK boost gained from Glitch form and Bugs, in addition to weakness exploitation, Knockback, and Knock Blow should take No Face out in one round of combat. If it survives, then Rottie should be able to finish it off with no bother.
For an added punch, look for the Silver Cleaver in Le Choara. This weapon grants Mai a huge boost to ATK, and makes this fight even easier.
Reward
Laughing Mary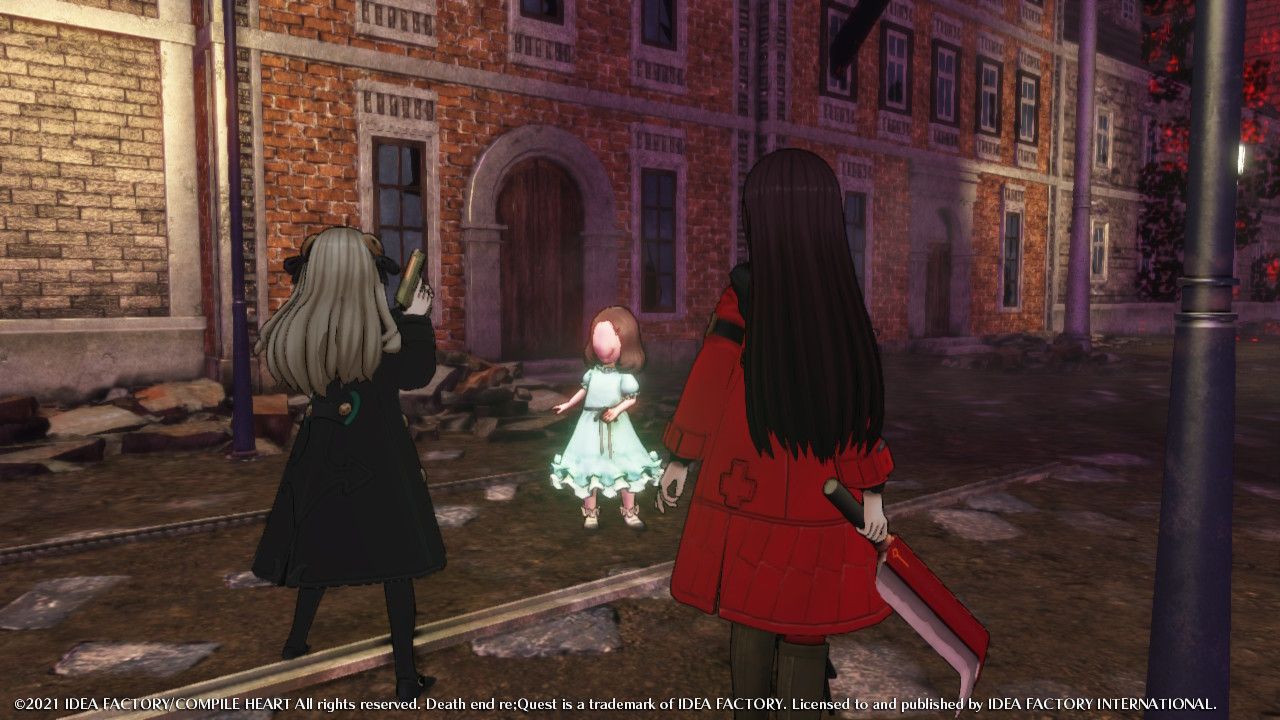 Weirdly enough, Laughing Mary is not all that powerful. In fact, her stats are only slightly better than No Face, which makes her a pretty easy kill all things considered.
Stats
| Stat | Value |
| --- | --- |
| HP | 5000 |
| ATK | 350 |
| DEF | 250 |
| MAT | 450 |
| MDF | 400 |
| AGI | 220 |
Battle Strategy
Like with No Face, Laughing Mary is very susceptible to being knocked into walls and your teammates. Utilizing Knockback and Knock Blow will quickly drain her health, so this fight shouldn't take too long.
The star of the show for this fight is Rottie. Just before you encounter Laughing Mary, there's a chest that contains the weapon: Ax-3000. This gun is four times more powerful than Rottie's standard armament.
Combining the Ax-3000 with Glitch Mode, Knockback, and powerful magic-based Star moves will end this fight instantly. You might even get a couple of ranks of Overkill. Even without Ax-3000, Laughing Mary will go down before she even gets a chance to act.
Rewards
Related:
Killer Filler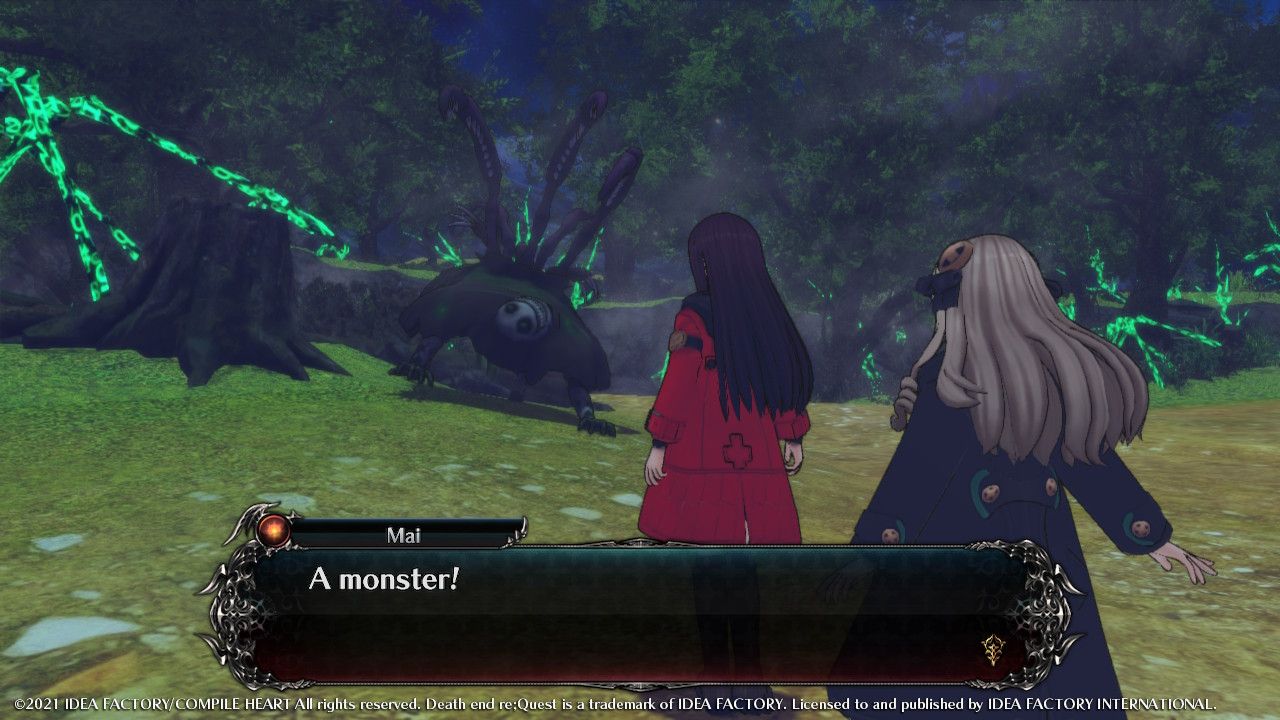 Killer FIller is the last of the 'painfully easy' bosses in Death end re;Quest 2. Looking a lot like No Face, Killer Filler can be beaten in a similar fashion.
Stats
| Stat | Value |
| --- | --- |
| HP | 15000 |
| ATK | 450 |
| DEF | 350 |
| MAT | 450 |
| MDF | 405 |
| AGI | 200 |
Battle Strategy
Killing Killer Filler is as simple as hitting him really hard into onto of your allies, and watching him die in a single hit. He may have three times the HP of Laughing Mary, but that won't save him.
Grab all the Bugs in the arena with Mai or Rottie, enter Glitch Mode, and then strike him with your strongest Moon-based attacks. The resulting damage should delete him, and end the fight.
To make it even easier, purchase some accessories from the shop to boost your damage, and pick up the ATK and MAT rings that are located in this area. None of this is needed for the fight, but the extra stats will help you out in other parts of the game.
Reward
Mid-End Game Bosses
These bosses are the real deal. They won't go down without a fight, and they bring attacks that can easily wipe your party if you go in blind. These bosses will have a dedicated guide to them.
Kidnapper
Succubus
Mother Fearest
Skinshank
Frenzied Midra
Julietta and Rogue Julietta
Source: Read Full Article