Bohemia Interactive recently locked and loaded Update 1.09 into the online open-world sandbox survival game DayZ. The update is available on all platforms, and signals the end of our long wait for the return of the .357 Revolver. In addition, a new pistol has been added, along with a new base-building structure, economy updates, terrain texture improvements, and much more.
With the update, Bohemia also relayed word that the planned five major updates schedule for 2020 will not be achieved due to the current ongoing COVID-19 pandemic. The next major game update is 1.10, and is still on schedule to go live this November.
The .357 Revolver returns with Update 1.09, and looks to hold its place as one of the most badass-looking weapons to ever be in DayZ. Accompanying the return of the .357 is a brand new pistol, the Deagle, which is also chambered for the .357 round, can be fitted with the pistol scope for long-range and precision target elimination, and comes colored in silver and rare gold.
All the firearms in DayZ have received some much-needed durability balancing to bring magazine-fed and chambered weapons onto a more level shooting field. Furthermore, suppressors have had their durability increased, and duct tape can no longer be used to repair weapons and attachments.
The flag pole also makes its debut with Update 1.09, and according to the DayZ Update 1.09 blog post, is designed to keep "continuously refreshing lifetime values of items and structures around" where the flagpole is placed. The post doesn't mention how large the flag pole's area of effect is. But once it's placed, and fitted with one of 27 different flags now available, the flag's height on the pole will signal how many refresh cycles remain – the lower the flag, the fewer the cycles. Honestly, a pretty ingenious idea.
In a step toward eliminating the cookie-cutter building architecture in the game, common houses and various items have received texture updates to help make them more varied in how they look. And the next time you're in Chenarus, check out the totally reworked power line network.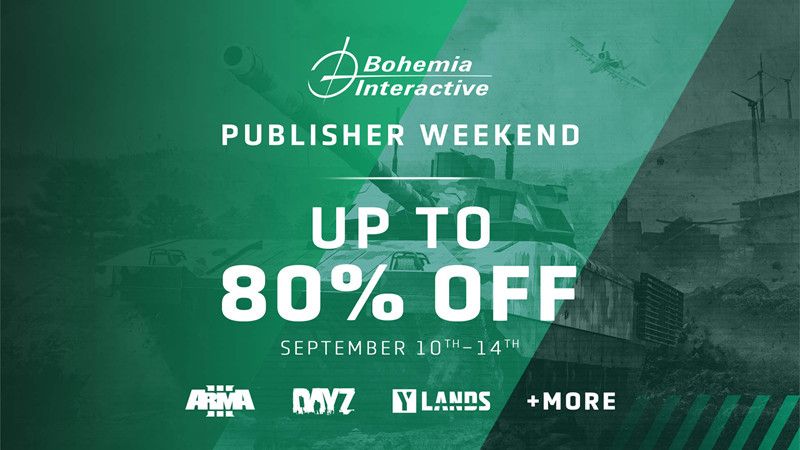 If there's a Bohemia Interactive game you have yet to add to your library, now is a good time to remedy that. Steam is hosting a Bohemia Interactive Publisher Weekend sale until September 14. Check out these deals:
Arma 3 is 75% off
Arma 3 Ultimate Edition (most DLCs, except community ones) is 15% off
DayZ is 40% off
DayZ Livonia Edition (base game + DLC) is 10% off
And other games from Bohemia are up to 80% off
For the full Update 1.09 details, including the Chernarus and Livonia economy improvements, check out the DayZ Update 1.09 official blog post.
Source: Read Full Article