Now that the holidays are officially here, you'll probably have your feet up playing some of your favorite video games now that you actually have the chance. For a lot of you reading, one of those titles will probably be Cyberpunk 2077, but the base game itself isn't exactly a game to get you in the holiday mood – unless you regularly augment your body as a festive treat.
You can very easily change that though, by giving your player apartment a Christmas makeover and adding a Christmas tree with a new mod uploaded by creator Krat0es. With this mod, every apartment that you can purchase will include a lovely little Christmas tree, complete with lovingly wrapped presents at the base. Let's hope there's one or two presents there for Johnny as well.
The festive spirit isn't just confined to V's apartments though, as you'll find even more Christmas trees across Night City. Krat0es shares images of trees next to several vendors as well as one in Vektor's clinic, giving the entire city the feel that the holidays are right around the corner. Of course, if you want to make the game even more Christmassy, you can combine Krat0es creation with similar mods to transform Night City into a winter wonderland.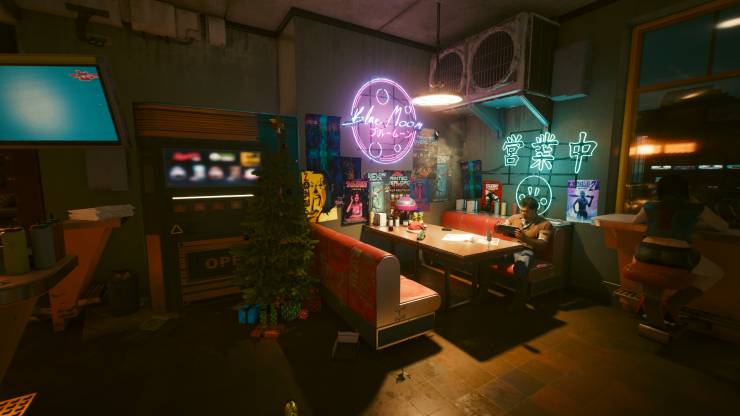 Most of you Cyberpunk 2077 fans out there probably won't be too surprised there are mods out there for the festive season, given that the modding scene is pretty active. This was made abundantly clear when Cyberpunk: Edgerunners released, which flooded Nexus Mods with tons of Edgerunners related mods. For example, a recently uploaded mod gives you the ability to add Edgerunners-inspired body mods to your character, a rather confusing omission by CD Projekt Red to begin with.
One of the more impressive mods for the game even introduced a brand new romance and storyline with a minor character. You may recall a certain netrunner called 8ug8ear who you have to save during the Gig Getting Warmer. Instead of simply parting ways like normal, 8ug8ear will instead reach out to V and you'll even be able to visit her apartment.
Source: Read Full Article