The Witch Queen is less than two weeks away and that's left some Guardians scrambling. Not to get weapons and armor drops that they might have been neglecting all year long, but to figure out just who Savathun is and why she suddenly has moth wings.
To be honest, we still don't know why she has moth wings and Bungie's latest interactive Witch Queen trailer doesn't explain. But it does explain a lot of the background surrounding Savathun, her motives, her extended family, and the origins of the Hive, among many other topics.
As far as explainers go, you really can't get any better than this interactive trailer. Ikora narrates a three-minute trailer that brings Guardians up to speed, and if there are any topics that you don't understand, just click the octahedron to bring up a brief summary of the topic that's confused you. Wanna know what Fundament is? Just click. Can't remember who Oryx was or why he's liked to take everything? Again, just click.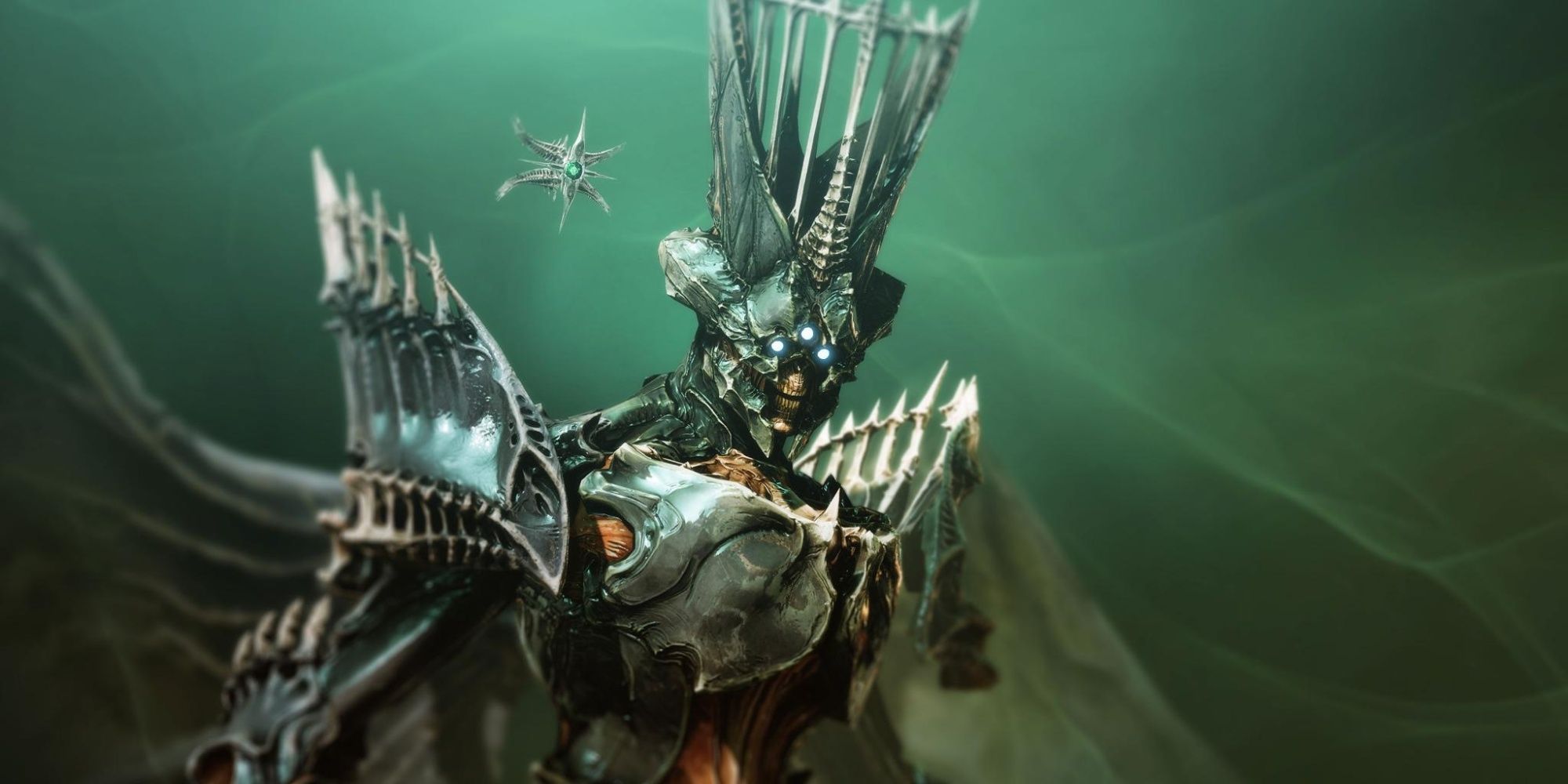 I won't go over the whole trailer, but I should mention that it–along with pretty much all other media related to the coming Witch Queen expansion–doesn't explain how Savathun steals the light. That's the biggest and most nagging mystery that hasn't been solved, and Bungie only has one week left in the current season to wrap things up tighter than Savathun's chrysalis.
Oh. I think I just figured out how she gets moth wings.
If you couldn't care less about The Witch Queen or Destiny 2's story, good news. There's still plenty to be excited about in the coming expansion, and chief among them is Void 3.0. All the Void subclasses are getting reworked with Aspects and Fragments just like the Stasis subclasses that were released in Beyond Light. Bungie laid out all the Aspects in an extensive blog post yesterday, and combined with other details dropped in various trailers, we have a pretty good idea of what each class can expect with the Void rework.
Destiny 2: The Witch Queen arrives on February 22.
Source: Read Full Article