Post-apocalyptic city-builder Endzone – A World Apart recently received its seventh major patch, dubbed the Leadership update. The overhaul adds new ways you can interact with your settlers, and includes the new Forum and Bulletin Board, as well as brand new Expeditions, Scenarios, and decorative items.
The new Forum and Bulletin Board community buildings are in direct response to Endzone Early Access players' requests. In a way, it serves as proof that developer Assemble Entertainment is listening to its community and working diligently to make Endzone a quality video game. The two new community buildings give players a more immersive level of interaction with and control over the settlers in their struggling colonies, and help increase their chances for survival in the harsh post-apocalypse wasteland.
The new Forum community building brings with it a new UI and the new Decree System. Once placed, the Forum allows you to issue various settlement-wide decrees to your citizens. Ten decrees are currently available to issue:
Birth Control – Prohibits childbirth.
Banish Elderly – Old settlers are banished from the settlement.
Banish Children – Children are banned from the settlement.
Diligence – Tools and clothing have their durability increased.
Food Rationing – Settlers may only consume a set percentage of their usual food intake.
Immunity – Settlers increase their use of herbs and medicine.
Incentive – Settlers are encouraged to move faster.
Knowledge Transfer – All uneducated adults become educated.
Prohibition of Funerals – Graves are dissolved, and newly deceased settlers will be cremated.
Water Rationing – Settlers may only consume a set percentage of their usual water intake.
As expected, you will have settlers who do not like any one of these decrees, so it's up to you to use your best judgment and issue them only when necessary. Additionally, these decrees may be instituted immediately, and may also be made to last temporarily or permanently.
The other new community building added with the Leadership update is the Bulletin Board, which allows your settlers to directly communicate with you. They will post personal messages (so you can gauge their morale and welfare needs), along with missions you can accept that will help your settlement in some way. There is also one Bulletin Board exclusive mission you can accept that, when completed, will reward you with the new Pioneer Statue.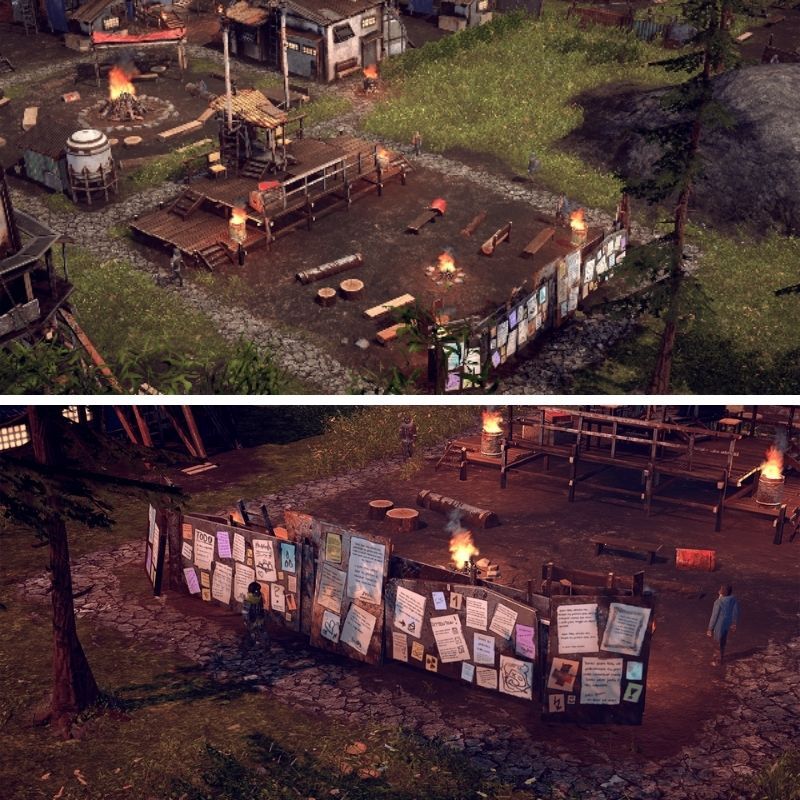 And as usual, the new patch comes with a host of bug fixes and quality tweaks to improve gameplay, including an enhanced tutorial and user interface, a new music track, and improvements to building design and operations. Click over to the Leadership update Steam Community post for the full details.
Source: Read Full Article