Ahead of the January 28 release of the psychological horror The Medium, developer Bloober Team has released a full list of PC system requirements. While the specifications are vast, it does offer various options for you to tailor your experience with The Maw – to enhance those terrifying moments.
The developer posted a breakdown of all the PC requirements in a neat, easy-to-read chart – organized into minimum, recommended, high, and ultra. There were also options to enable ray tracing within the game, which would require either a Nvidia's GeForce RTX 2060 Super, 2080, 3060 TI, or a 3080 graphics card. Similarly, you will have to own a decent AMD processor, where the more expensive option – including the RX 6800XT – is required to enable ray tracing.
The recommended specifications advised by Bloober Team includes an average performance of 1080p with 30fps and a medium graphic preset. The GTX 1660 Super GeForce card is advised with a 6GB AMD RX 5600XT card. A further 16GB of memory is recommended, with the additional storage space of 50 GB SSD. If you want to opt for the ultra settings you would be looking to fork out extra savings for a more expensive graphics and processor card, at least.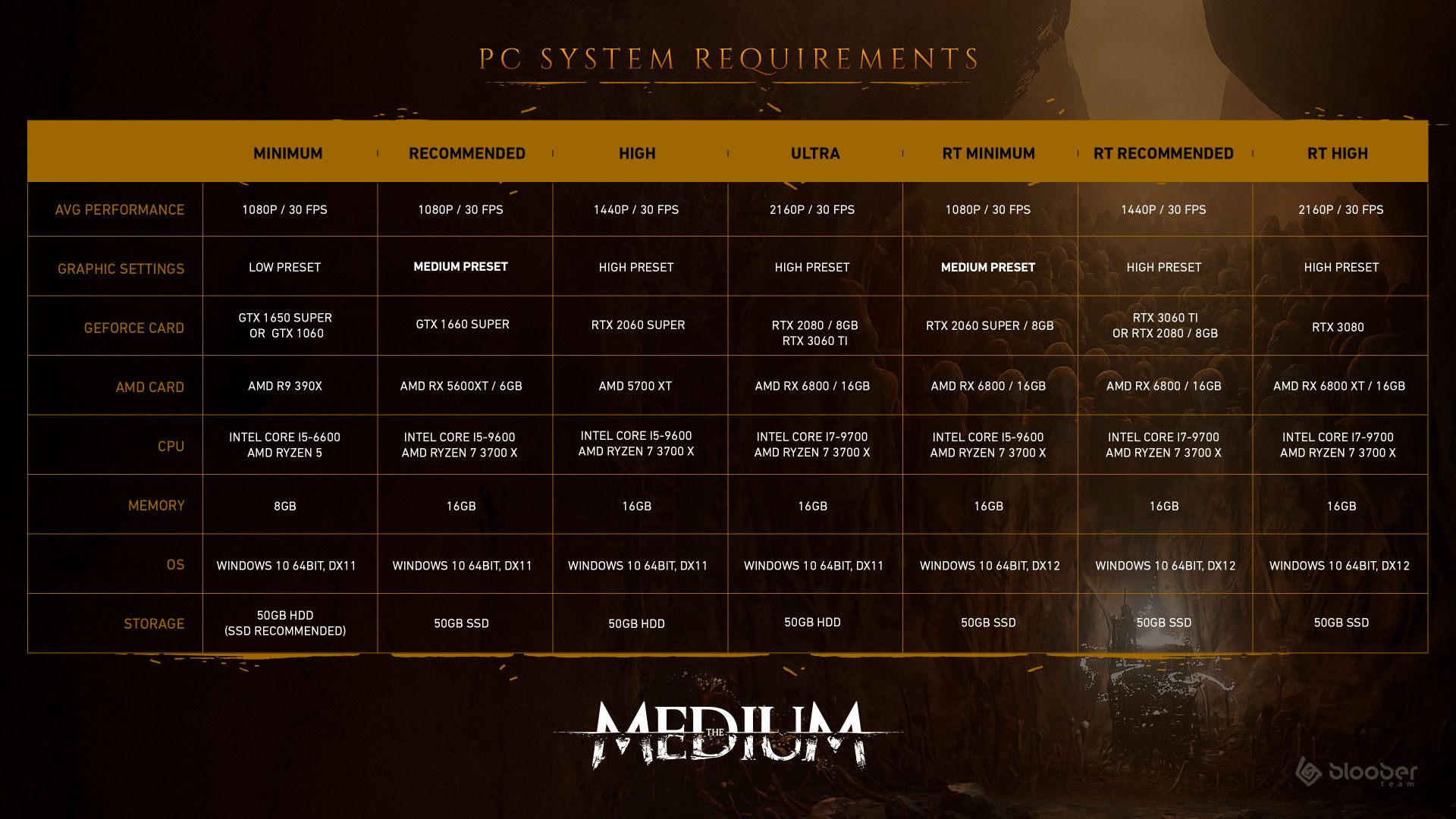 Accompanying the slightly mind-numbing display of technical figures was a 3-minute, new trailer explaining the role of a medium. Presented by Michal Napora of the community team, the trailer highlighted protagonist Marianne's "heightened senses" in the real world as well as the spirit world. Her intuition guides her to discover hidden objects and the energy she picks up from them helps her to relieve certain events through "echos". Over in the spirit world, Marianne can also see fragments of spirits suspended in time, where she can tune into their thoughts occurring in that specific moment. Her primary ability as a medium – to contact spirits – allows her to gain the crucial context of her investigative work.
The Medium will introduce a "dual-reality" which has already bent the minds of people who are interested. We opened up about our thoughts on this particular feature, which is proving to be the exact dose of mindfuckery we need to become totally invested in this game-changing horror.
Next: The Medium Continues To Terrify And Confuse Me With Its Live Action Trailer (But Mostly Terrifies Me)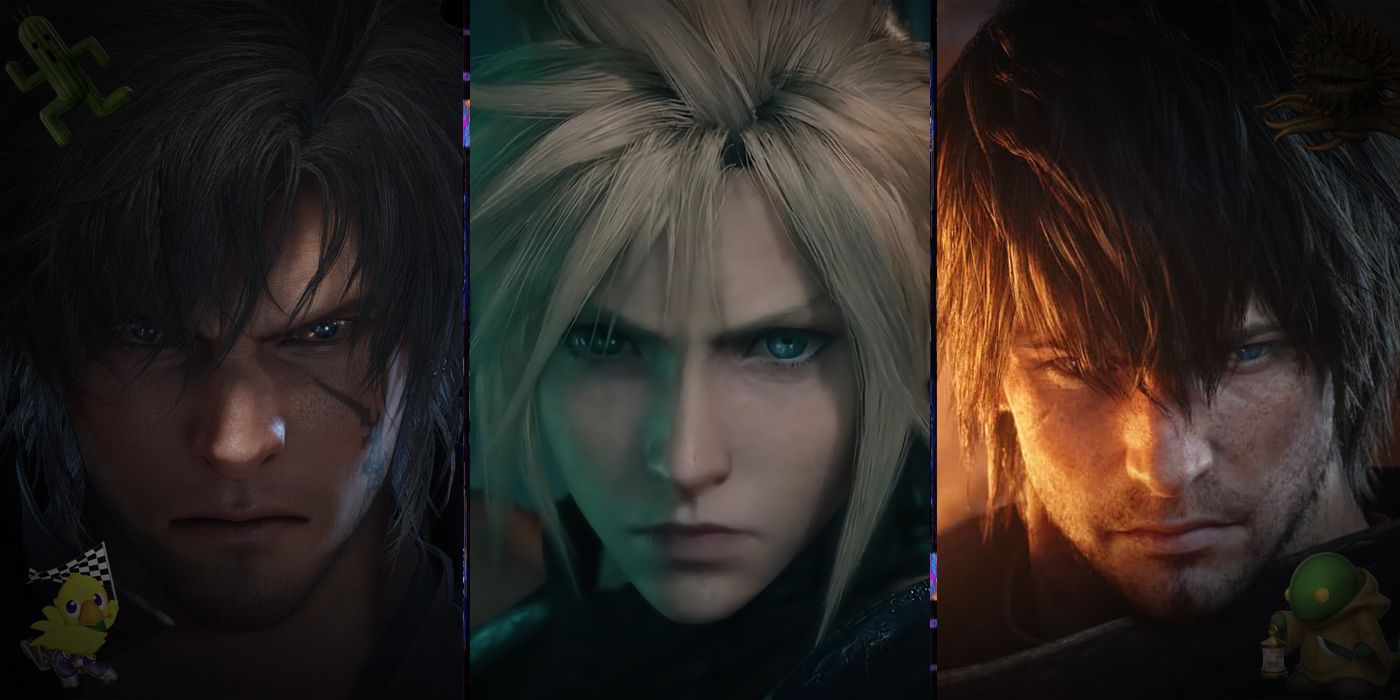 Jo recently got served a nostalgia trip playing Sony's Spider-Man, as it brought back the exhilarating feeling of web-slinging from the PS2 days. While the giddiness of gaming still remains, Jo has put the adult brain to good use by spending the last few years dissecting the games industry and marveling at its insides.
Source: Read Full Article