Game Builder Garage is a fascinating game creation tool, but if you're not the creative type, it might underwhelm you, and that was our bottom line in our review. But you do have the option to share your creations online with others – there's just no way to actually browse creations in-game, forcing you to scour the internet for your latest fix of Game Builder Garage experiments.
Well not to worry, we're going to break down a bunch of cool and creative titles for you to try right here. In this guide we're going to break down a bunch of Game Builder Garage creations that highlight what you can make in the game. All creations have been sourced from MyGarage.
Keep in mind that in addition to being able to play these game creations, you will also be able to edit and rebuild them, which means if you see one with a texture selection you like, you can build your own creations off of that base. Game creation on easy mode.
Link Goes Crazy!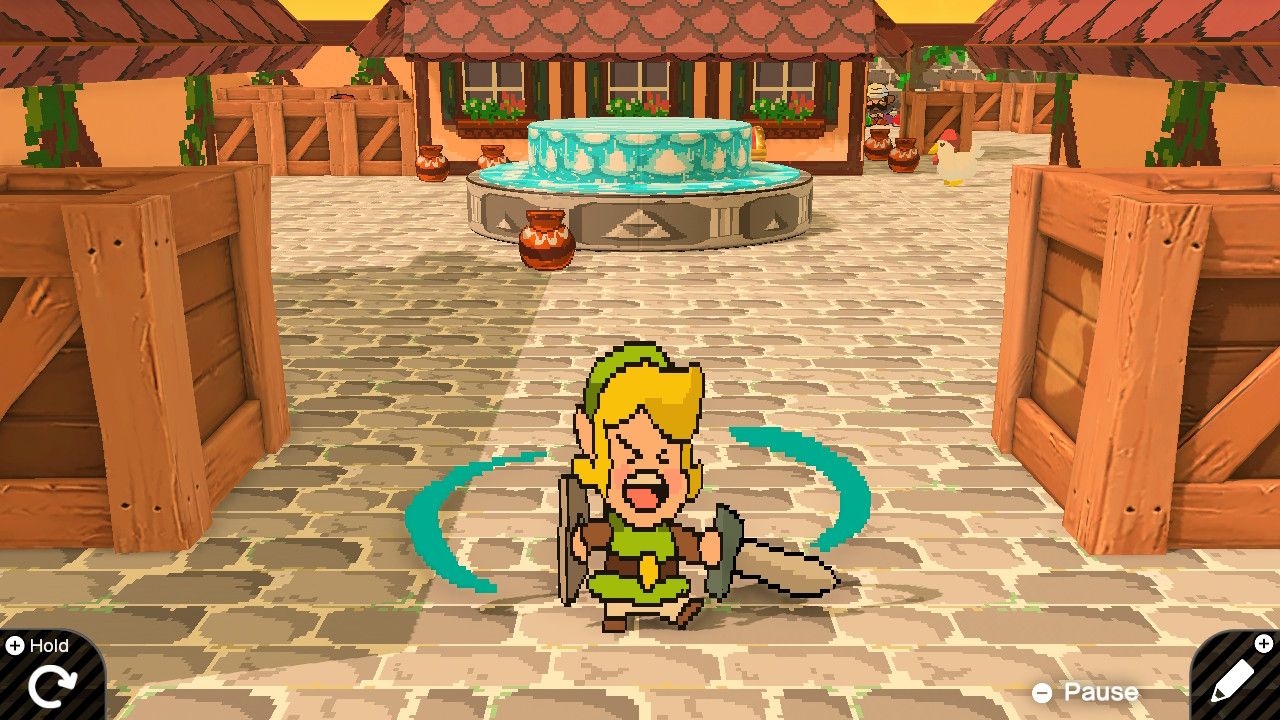 This short game by game by Giulytsme has you running around as a 2D sprite of Link to wreak havoc on a small village by destroying all the pots and boxes. Villagers will get mad as you destroy their stuff, and you'll even cause a chicken barrage by attacking the Cuccoo. Very cute, and the aesthetic is absolutely on-point.
GBG ID Code: G-000-BF3-2CD
Ronald's Filet-O-Fish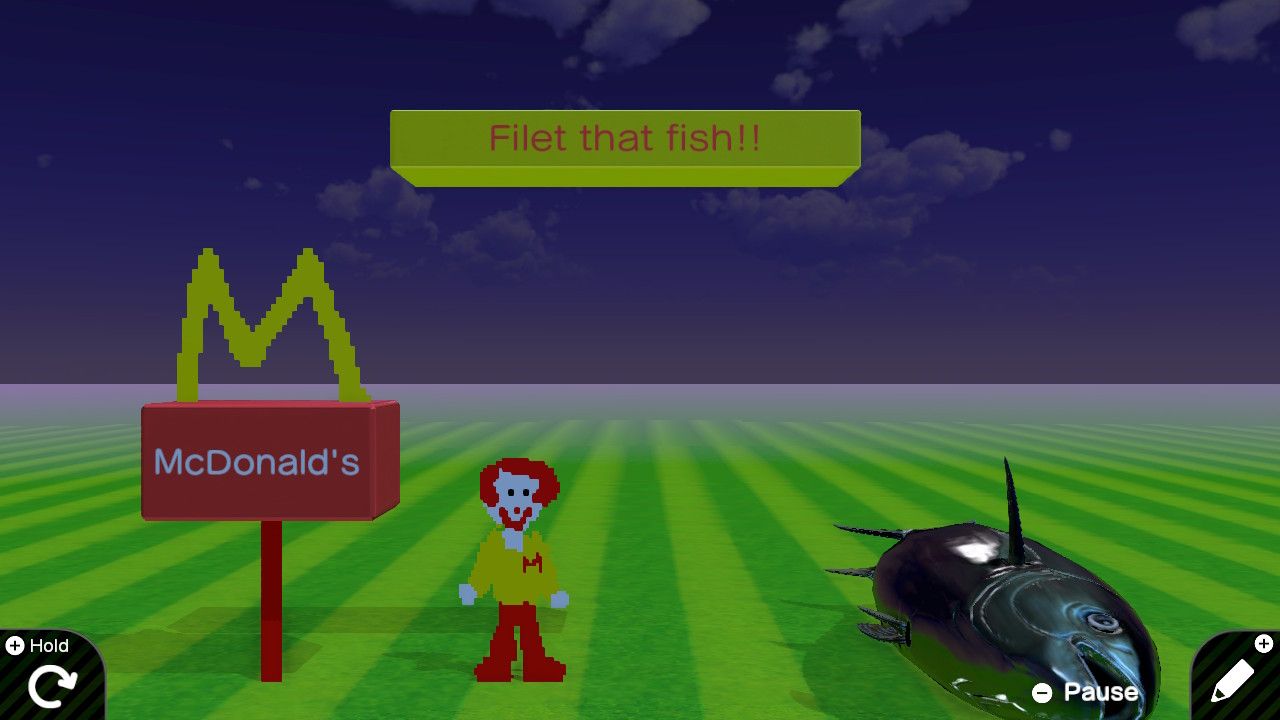 You press a button, the fish gets filleted. I have absolutely no idea what else to say about this one, but I had to play, and therefore so do you. Thanks for making this, ElliotBros1.
GBG ID Code: G-007-3JF-B2G
Trash Bandicoot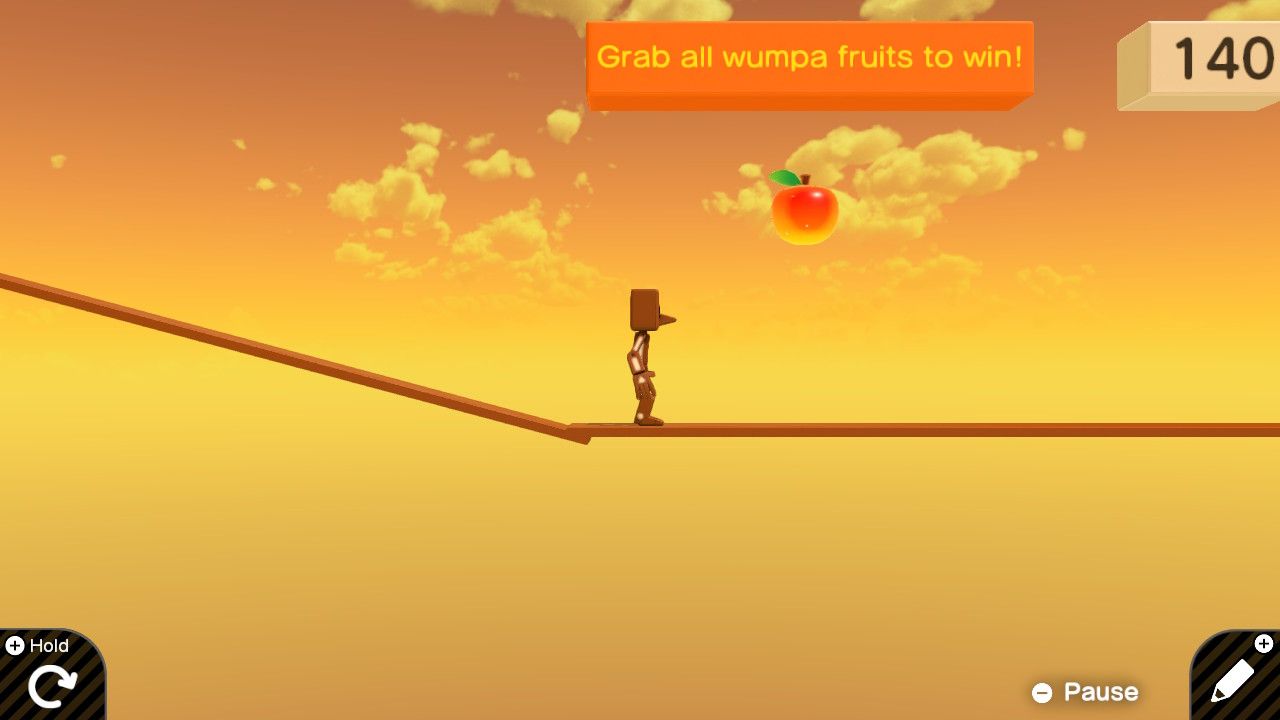 The creator of this game, tallez, should be a bit nicer to themselves. Trash Bandicoot is a recreation of the classic side-scrolling bonus levels. The goal is to collect 140 Wumpa fruit, and each box you break counts as five. But there are a lot of Nitro crates lurking around, which will prove to be a challenge.
GBG ID Code: G-008-2PT-0KT
Hit The Targets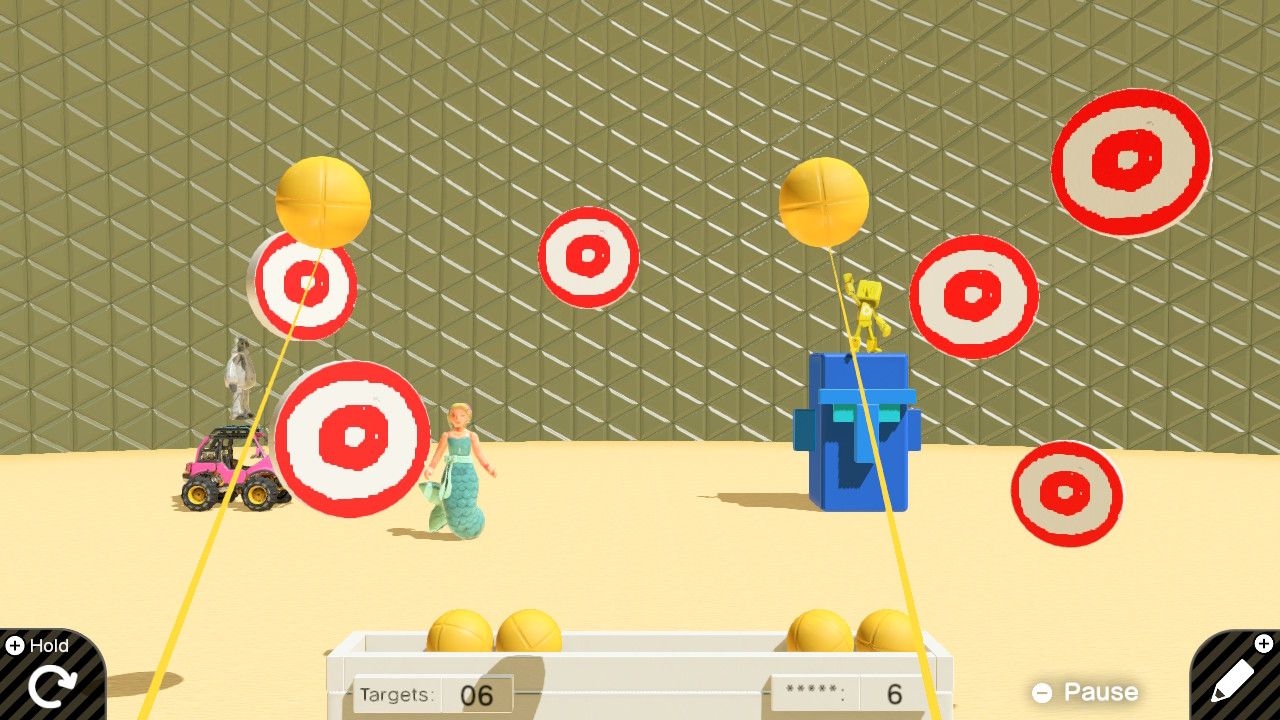 Now, this is a distinctly odd game, but one that you might want to innovate on top of. Hit The Targets by LazyPotato is a basic game where you pick up balls, and throw them at a bunch of floating targets. This is unique because you'll be using JoyCon motion controls to pick up and throw the objects, and that makes the game surprisingly difficult. Still, well worth a go, and perhaps building upon in your own experiments.
GBG ID Code: G-002-FT7-X6D
Sonic 3D 2.0 Green Hill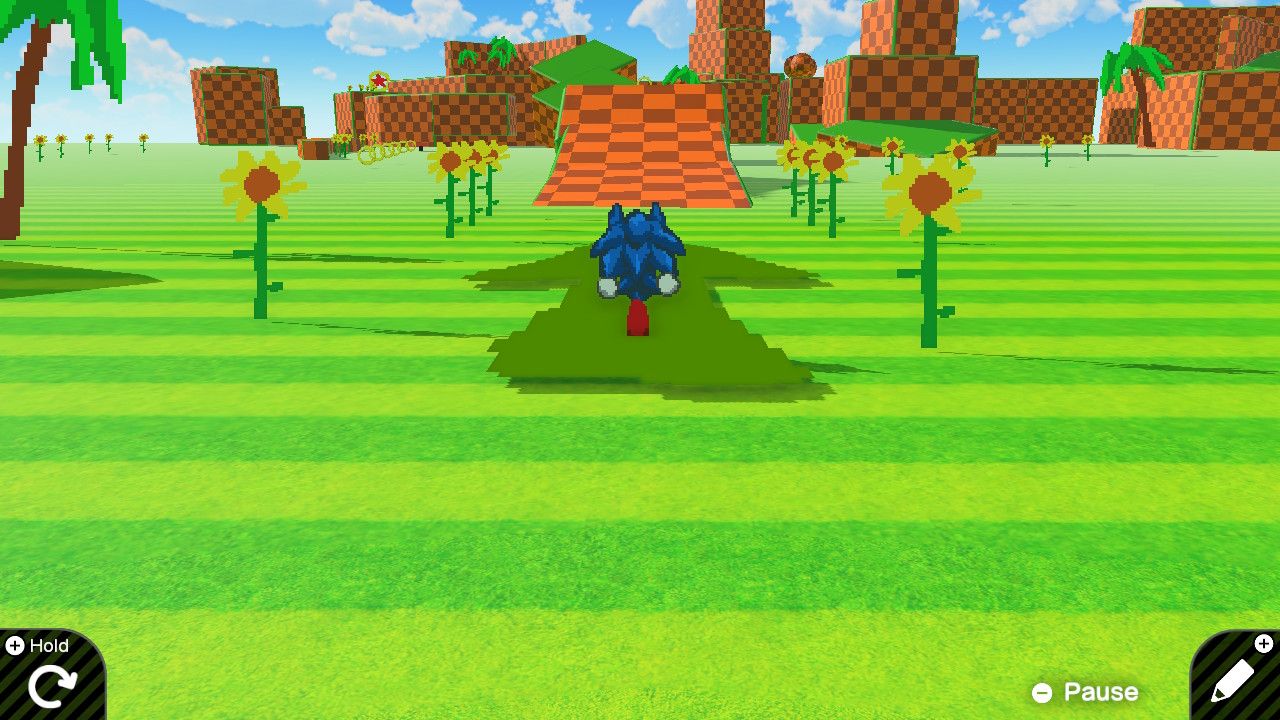 This experiment fro AliVe shows off a basic sprite-based Sonic game, with a surprisingly good recreation of the Green Hill Zone aesthetic. This is by no means perfect, and controlling Sonic can feel a bit frustrating, but if you have a mind for editing controls in Game Builder Garage, this is a perfect place to start before making your own sprite-based Sonic title.
GBG ID Code: G-008-1WD-PCT
Source: Read Full Article