Character creators are a fun way for people to role-play either as a fantasy version of themselves or someone they just think looks cool. When they're good, they're great, but when they lack basic features such as dark skin tones and Black hair textures they can leave many players feeling alienated and left out.
The Babylon's Fall demo launched on February 25, and players have recently been pointing out that the character creator's darkest skin tone option still leaves their character looking pretty light.
The reaction has been one of understandable anger and disappointment. One Twitter user tweeted at both the game's and Square Enix's Twitter accounts, "y'all should be ashamed of yourselves for these "Brown" skin tones in Babylon's Fall it's embarrassing tbh."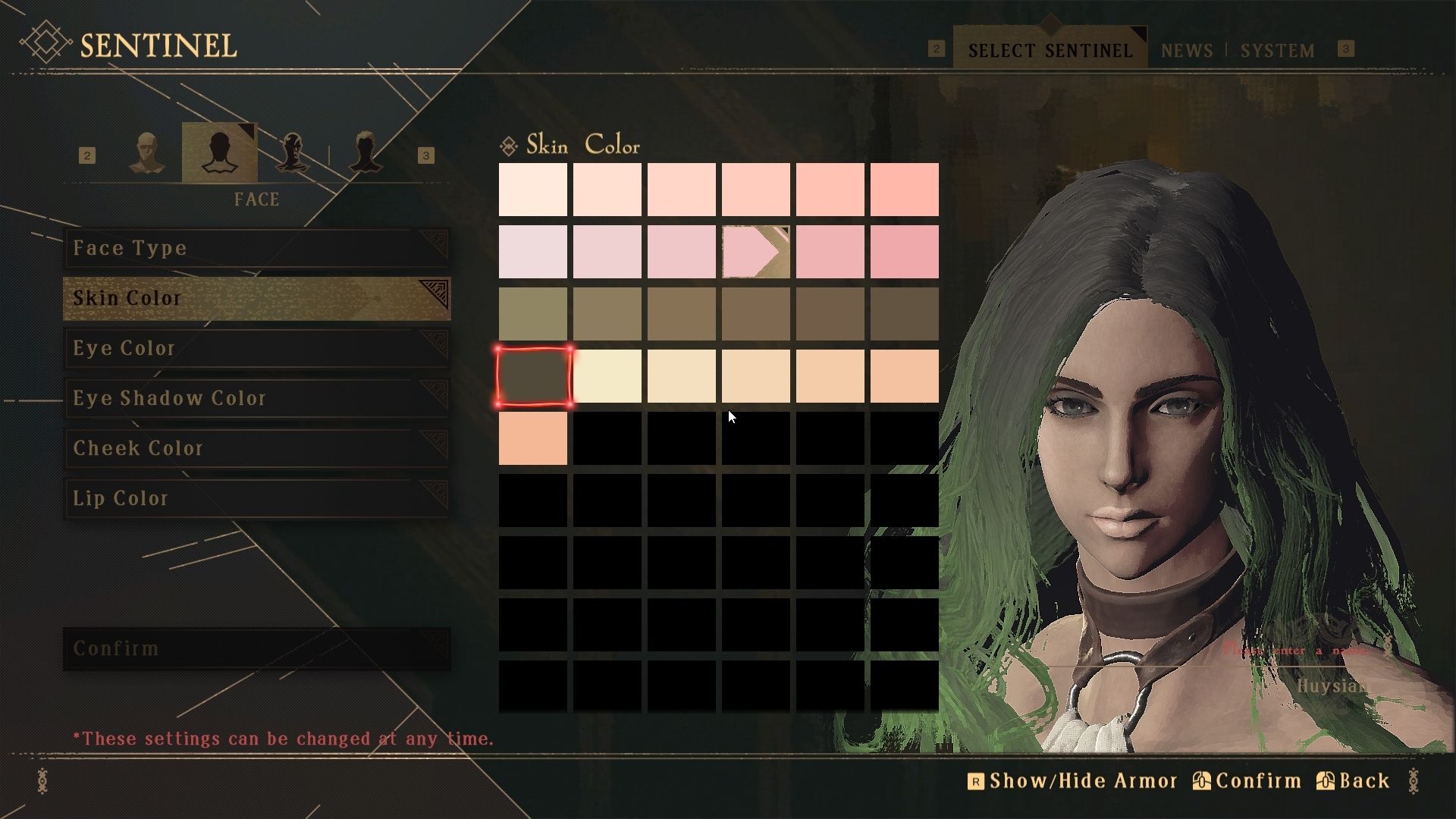 Another tweeted, "It's a damn shame, I literally downloaded the Babylon's Fall demo today and this was the darkest skin tone, like why does it get darker and then go back to being even lighter than the start. And it looks lighter in the actual game. Sometimes I feel like we are moving in reverse."
As you can see in the screenshot above, picking the darkest skin tone option available doesn't seem to translate to a very dark character. The colour looks lighter once on the actual model.
This is particularly strange given the narrative of the game. You and your two best friends, both Black characters, are magical slaves. One of your friends is corrupted by this magic and a cop tries to kill him, so it's not a particularly subtle plot point, which makes it all the more odd there's a lack of diversity within the character creator.
One person summarised their feelings succinctly, "Skin colour options in Babylon's Fall are POOR."
This is an important issue as players of colour have been campaigning for years to get more diverse options in games. A recent Animal Crossing update added Black hairstyles that fans were overjoyed with, and the diverse casting in the upcoming Lord of the Rings Amazon series is showing people fantasy doesn't have to be a whites-only genre. It's unfortunate then that so many games still fail to include everyone.
Source: Read Full Article