Atari is once again returning to where it all began. Or maybe where it all went wrong, depending on your perspective. The Atari 2600 was released in 1977 and went on to become Atari's biggest and best-selling console ever with well over 15 million units sold. By the early '80s, the 2600 was the dominant game console in North America, and so it was also the hardest hit when the video game market crashed.
Now, three decades later, Atari is re-releasing three games for the 2600 that were never present during its initial production run. The games are part of Atari's XP Initiative, which tries to breathe new life into some very old hardware.
First on the list is Yars' Return, a side-scrolling shooter where you play as an insectoid alien called a Yar. Your mission is to destroy the evil Quotile by first chewing through an energy barrier (either using your mandibles or a blaster) and then firing an energy cannon at the vulnerable alien.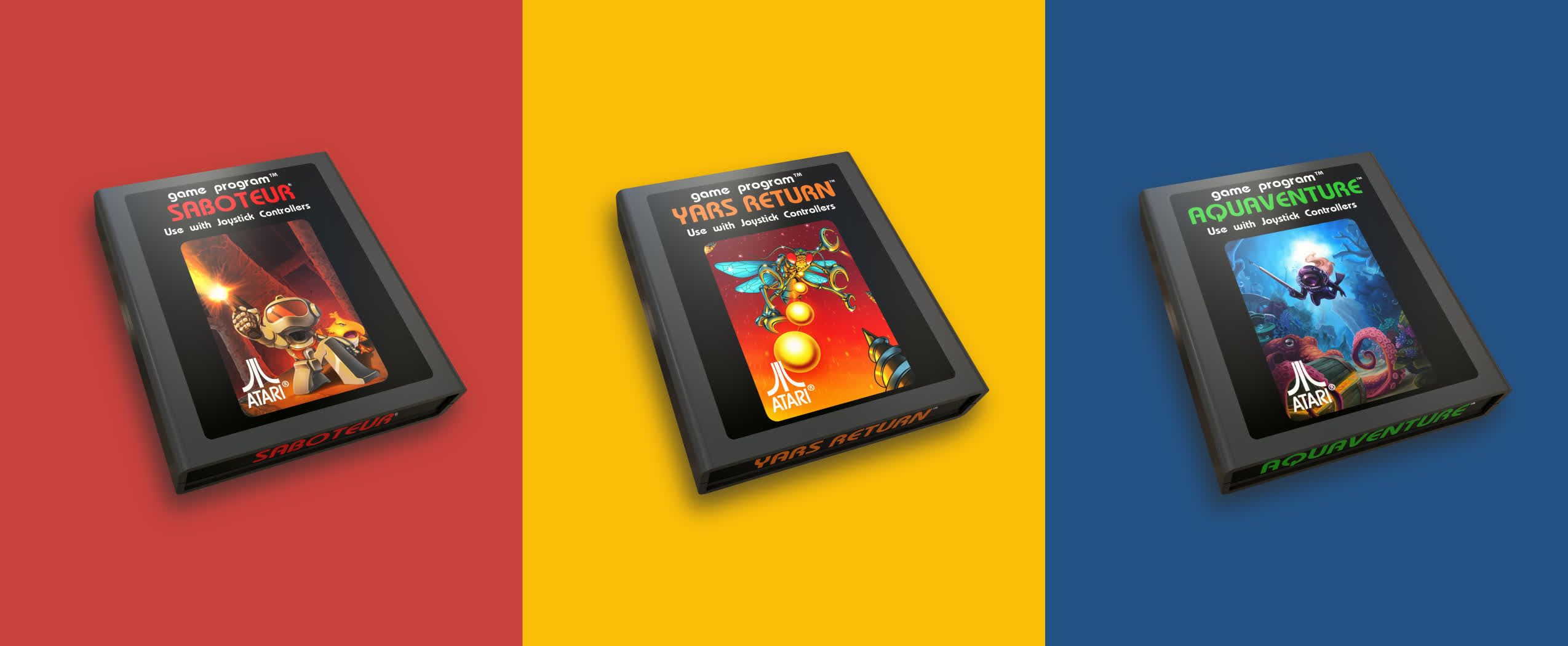 Yars' Return is the sequel to the classic Yars' Revenge, which was originally released in 1982. Yars' Return was first released for the Atari Flashback in 2004.
Next is Saboteur, another game from the mind of Howard Scott Warshaw that was also first released on the Atari Flashback in 2004. In Saboteur, you play as a robot blastng other robots on an assembly line. The game was originally intended to release for the Atari 2600 much earlier but was canceled after the disastrous release of the ET video game adaptation.
And finally, we have Aquaventure where you play as a scuba diver fending off fish with a harpoon gun. As with the other games, Aquaventure originally hit the Atari Flashback in the mid-2000s.
All three games are priced at $49.99 each for the standard edition, or $149.99 for the limited edition which includes an extra-large instruction manual with "bonus material," an enamel pin, a collectible patch, and a digital version for the Atari VCS. All three also include new illustrations for the cartridges. Atari says it'll also re-release Adventure through Atari XP sometime in the future.
Source: Read Full Article