Gathering Strength is the next main quest in Assassin's Creed Valhalla Wrath of the Druids after War Efforts.
The main aspect of this that may be confusing to people is simply finding Flann Sinna, although it shouldn't be too much trouble given that this is probably the most basic quest in the entire Wrath of the Druids expansion.
Still, if you've been following our entire walkthrough so far, it might be of use to you to use this guide in order to swiftly progress through this quest and on to the next one. So, if you're struggling with making your way to Knockfree, look no further than this Assassin's Creed Valhalla Wrath of the Druids Gathering Strength quest guide.
Wrath Of The Druids Walkthrough: How To Complete Gathering Strength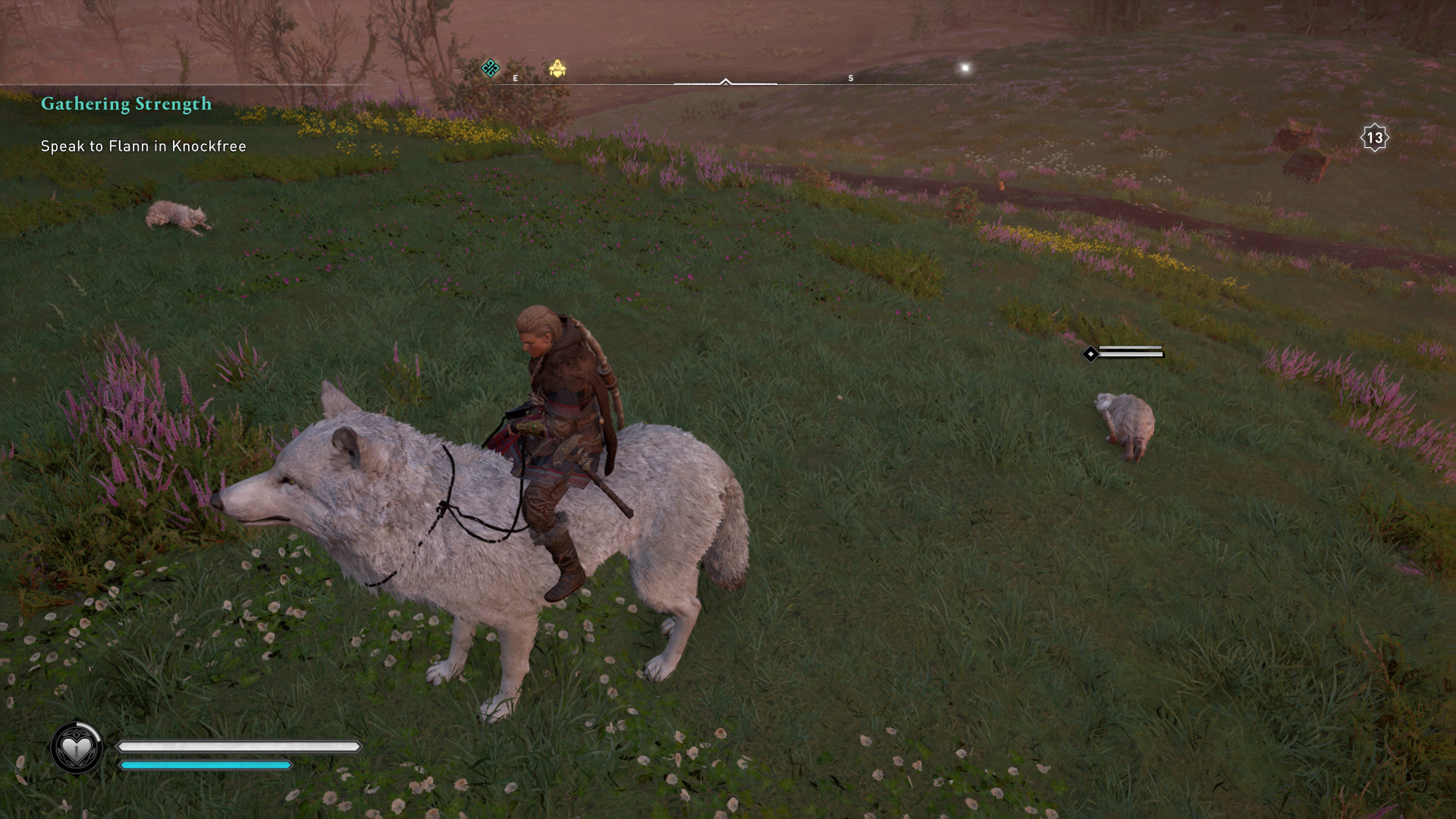 The main point of confusion that may arise during Gathering Strength likely has to do with the way in which it follows on from previous quests. One specific early quest in the DLC, Dublin's Reach, actually extends far beyond its main story significance, which can make moving on to the next quest a bit frustrating.
After that, you'll have an ordinary straightforward quest before moving onto War Efforts, which is actually split into three smaller quests. You need to complete all three of these in order to mark War Efforts as complete and move on to Gathering Strength, which means you need to satisfy the requests posted at the Durrow pigeon coop and report your progress back to Ciara.
Gathering Strength follows on from this and requires you to meet Flann in Knockfree, a new location. In case your Irish geography isn't the strongest, this is not in or near Durrow. Fortunately, it will be marked on your map, but the switch to a new location without any hint towards Flann moving in the narrative can be a bit jarring.
So, after you've completed all of the War Efforts quests, head to Knockfree in order to reconvene with Flann. Luckily, this is the only objective in Gathering Strength, which makes it the shortest and easiest quest in the entire Wrath of the Druids expansion. After reporting to Flann, the next main quest on your agenda is Foothold in Connacht, which is significantly longer and substantially tougher. 
Source: Read Full Article