One of the new additions to this year's Animal Crossing that has been around for generations is the Dream Suite. You can upload a version of your island and visit others once again. But with most things in Animal Crossing, there are small details you may not realize you could adjust to perfect your dream island.
Our islands are made to bring us comfort and happiness. We spend hours upon months upon years perfecting and decorating the island not only for ourselves, but so that we can share it with others and have them feel the same joy.
TIP: Pick A Time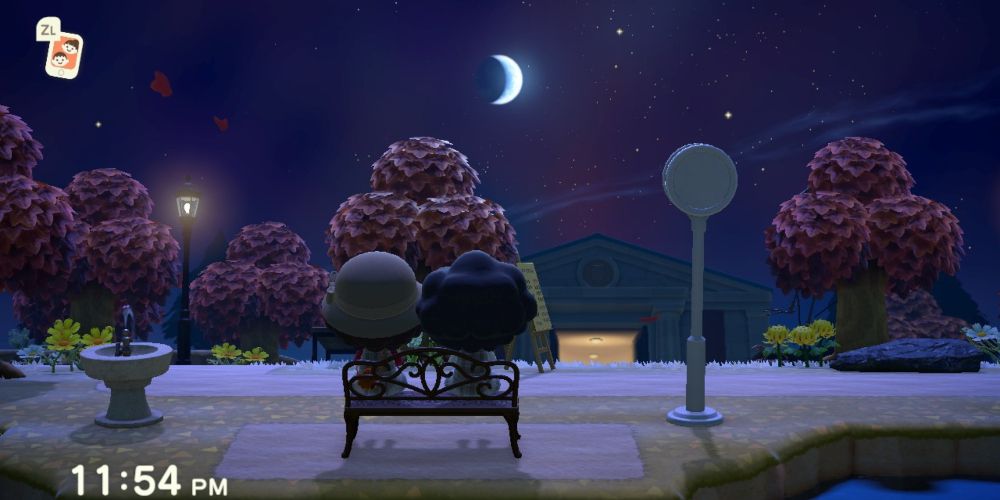 Whatever time it is when you upload your island's dream is the time that your dream will stay in. You can capture one exact moment in your game and keep it there for all eternity. For maximum effect, you'll want to capture your island during a time of day that best suits your theme. If you're going for cool tones and a serene environment, 5 am might be best. 5 am includes seafoam colored skies and calming music. If you want a cozy but tired vibe, the evening could work for its orange sunlight.
ISLAND: Toalu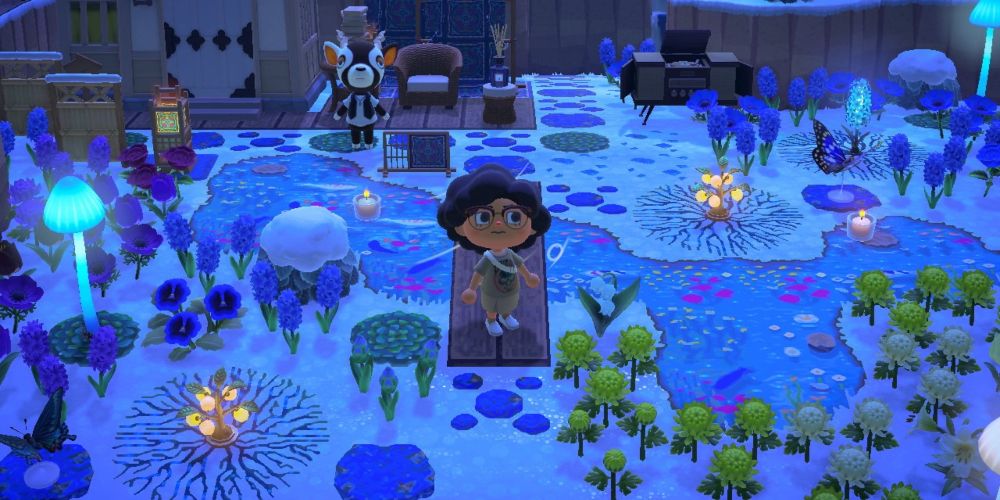 Toalu is a pastel paradise island full of koi ponds and vibrant flowers. Visiting reminds you of the cool tones of an aquarium exhibit in the winter and the calm, soft peace of the spring. The island is currently saved in winter but can be seen in the hotter seasons where you'll get a slightly different vibe with more pastels. In the winter, you get a more ominously beautiful feeling with the northern lights matching the glowing lamps around the island. The dream address is DA-7307-4315-1221.
TIP: Update Often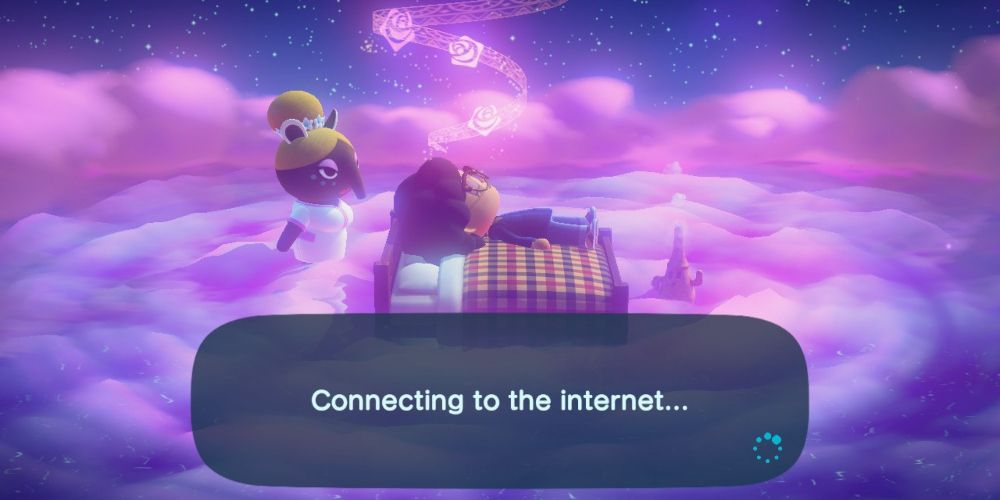 If you're still working on your island and it isn't near being perfect… Well, first of all, don't worry about it being perfect. Second of all, you can always update and update and update! If you want visitors to have the most optimal experience of your island it's best to update frequently if you're moving things around. You can always remove your dream for a while or do weekly updates. To update you only have to lay in bed, speak to Luna about your dream and ask to update it. You can only update once per day.
ISLAND: Moon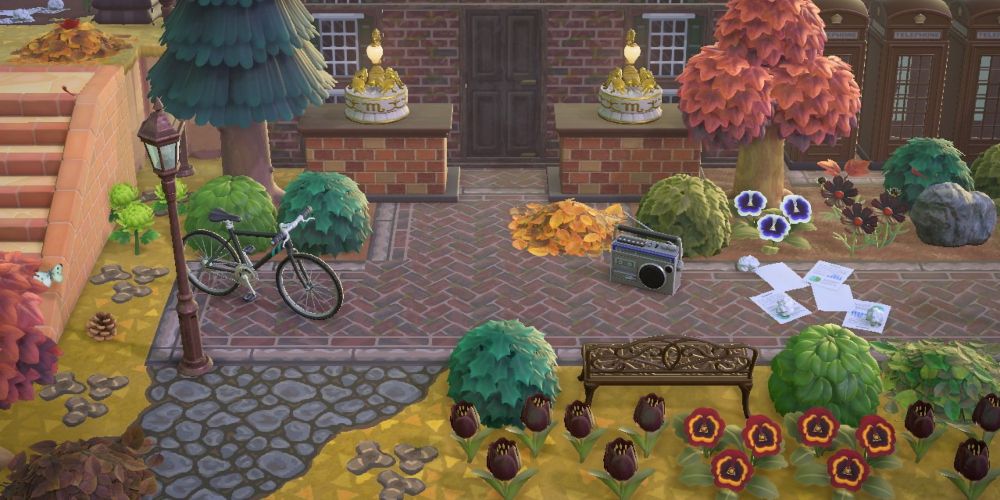 Moon island gives off the impression of a lived-in city or town engulfed by the forest. The many items scattered along walkways make the town feel alive. It can be hard to perfect the natural look in this game, but this user makes it look easy.
The cobblestone paths and illusion of many brick buildings make the island feel like your own home. It isn't an island getaway or a nature-centered experience, it's a quiet city almost ready to wake. The dream address is DA: 7867-3773-5204.
TIP: Decide What To Sleep In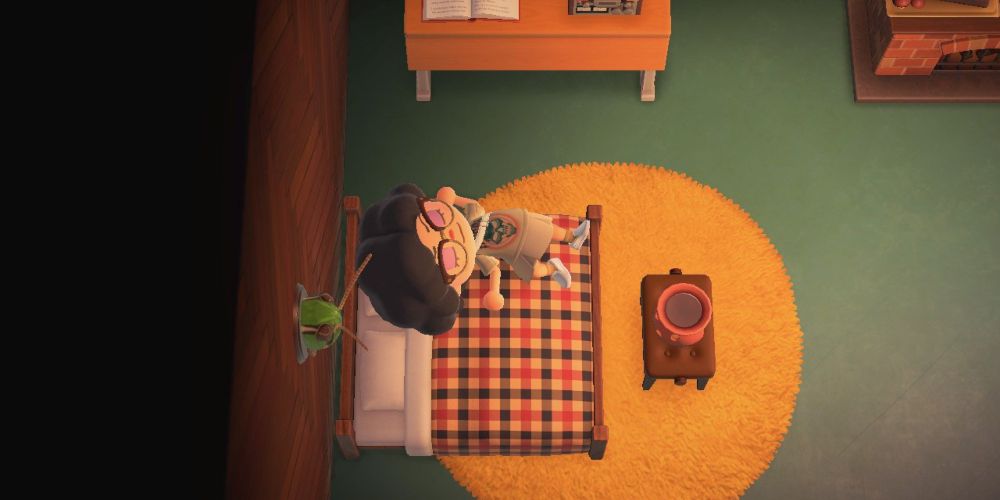 When people visit your dream, or when you visit others, each person's player will be walking around their respective island. This can be quite alarming if you don't know and bump into the creator. Rest assured it's controlled AI and not the actual person. Because people will see a robot-you walking about your island, you gotta dress to impress! You can't dream with wand-outfits on, but you can choose a normal outfit to wear when you update your island that everyone will see you in. If your island has a theatrical theme, dressing the part will add to the experience.
ISLAND: Sweetland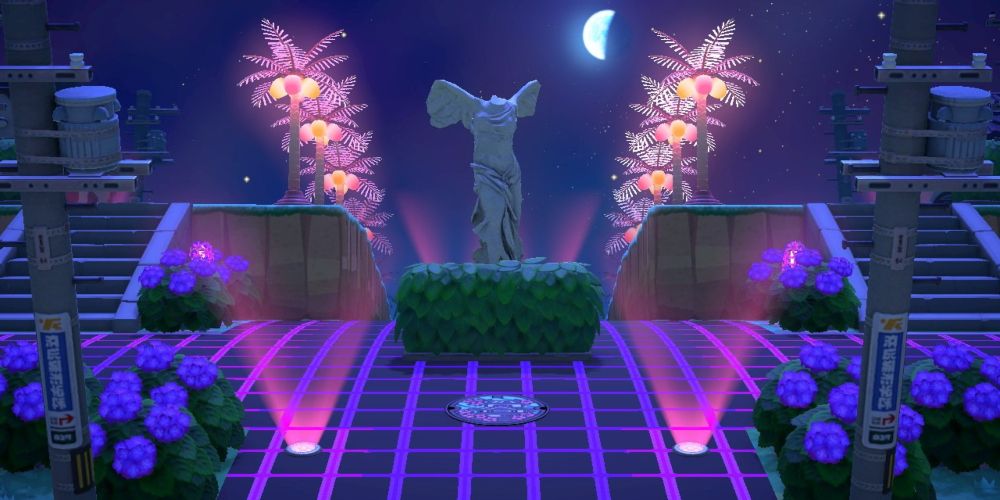 Sweetland is a vaporwave, synth-wave dream. The island, made by Lights, is filled with neon, well, lights. Bright purples and pinks along with disco vibes and many sights to see. You can visit a space exploration area, a video game arcade, see a steaming city from afar… Touring this dream island can take anywhere from minutes to hours with the amount there is to play with and explore.
If you're in a rebellious mood to listen to Lorde and run around a city at night, maybe even spray paint some buildings, Sweetland is the place for you. The dream address is DA-8923-2790-9482.
TIP: Choose Your Message Wisely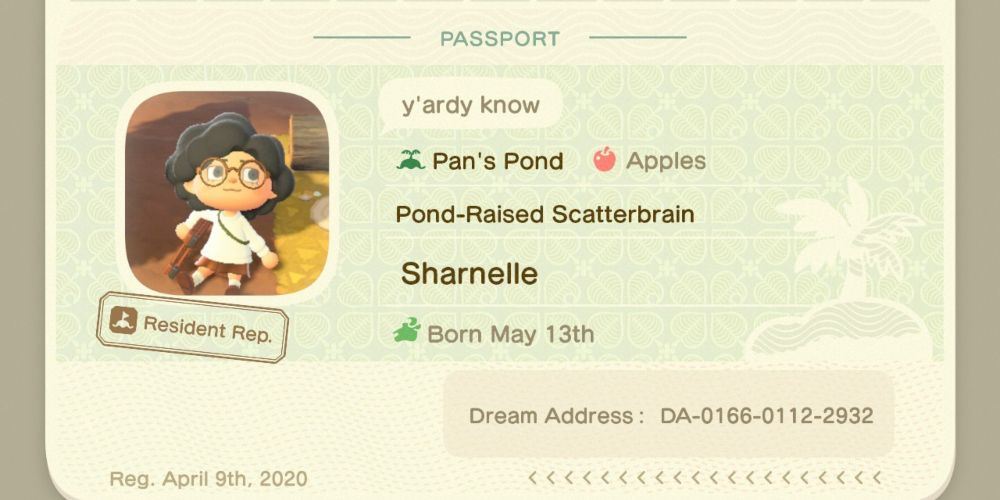 Remember how you'll be sleepwalking around your dream island for other players to bump into? You'll be saying something to them, too. If your passport message was done for memes and is embarrassing, you may want to quickly change that.
Visiting players can interact with you like a villager and you will say whatever message you have on your passport upon uploading your dream. If you make a detailed sentence it can be pleasant for visitors or somewhat unnerving. You decide. You can always keep it empty, too.
ISLAND: Toledo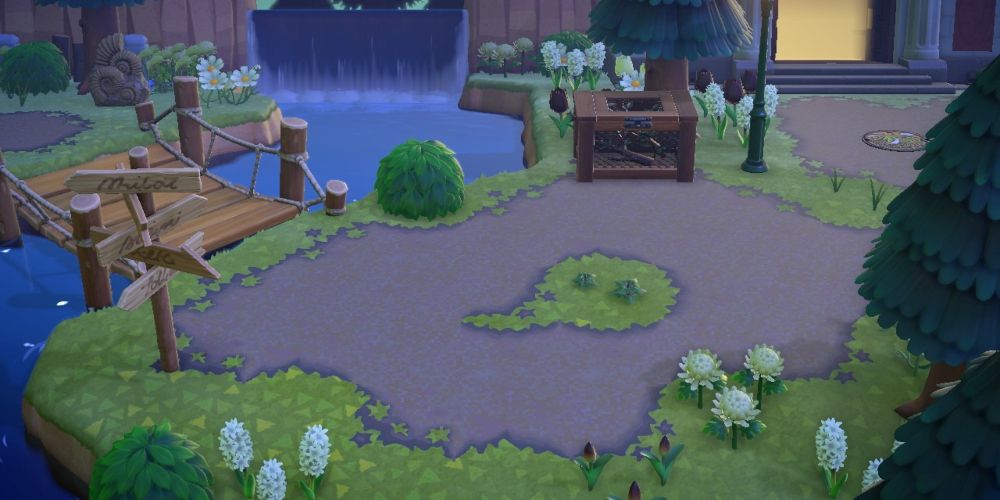 The island of Toledo is a serene campground or fishing village. The island is captured at 5 am where the sky is tranquil and the music is not distracting. This compliments the pathing, season, and theme Tumblr user greenhousegrandpa was going for. If life is too stressful and you're running out of ideas for your own island, why not take a trip to Toledo. In Toledo you can sit by the river, listen to the crickets and running water, and take a breath of fresh air. The dream address is DA-8212-9016-3846.
TIP: Custom Designs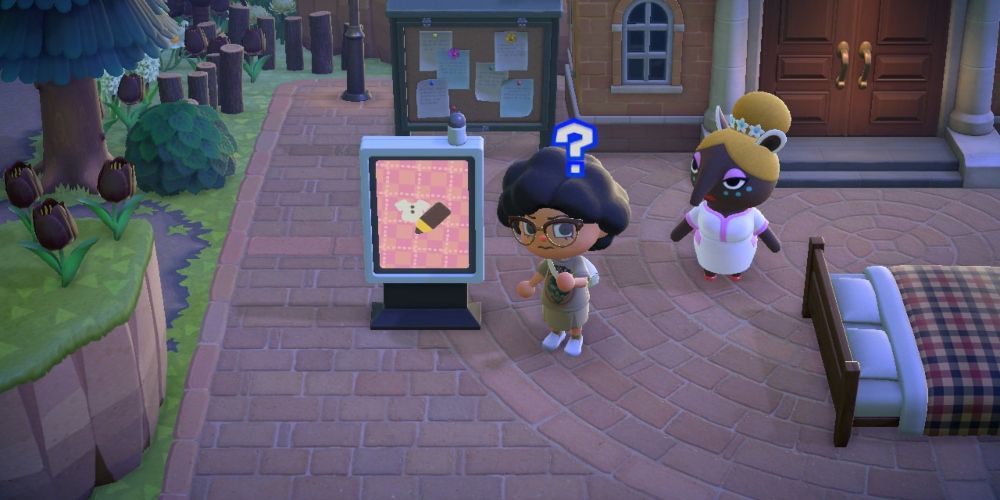 People can see your custom designs and download them too! Anything you casually created for the hell of it will be able to be accessed by dreaming visitors. On the bright side, you can use this to promote designs you want other people to use and see. You can also download other people's talented designs from their dream islands. It's almost like a gift store once you're done touring.
ISLAND: Littlehope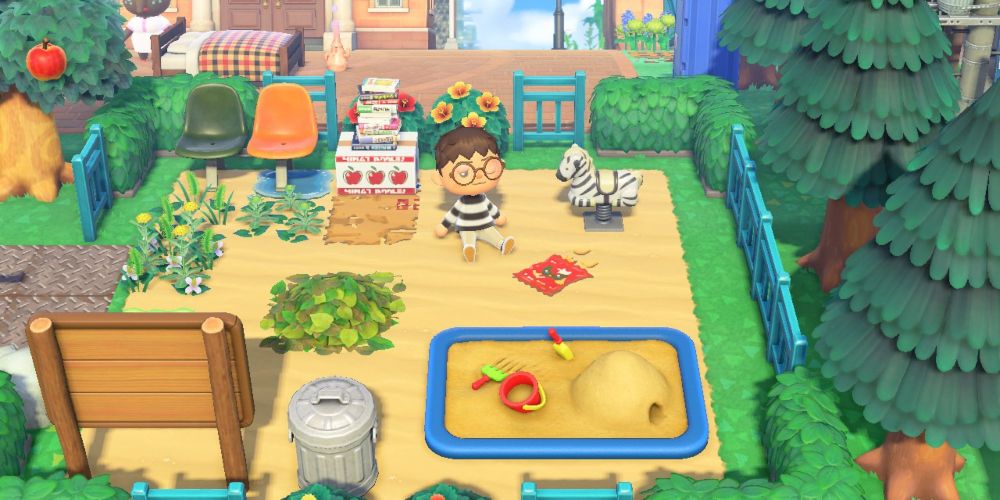 Littlehope is your childhood memories confined to an Animal Crossing island inside your Nintendo Switch. The island by animaucrossing is captured during summertime when the sun is at its highest and the cicadas are singing for their lives. At every corner, there is litter, toys, and homey decor that will instantly remind you of being a kid again. The nostalgia of mess and mayhem during the summer when you were seven will all come back to you in Littlehope. The dream address is DA-4046-9942-1227.
NEXT: Animal Crossing: Every Job Isabelle Has Had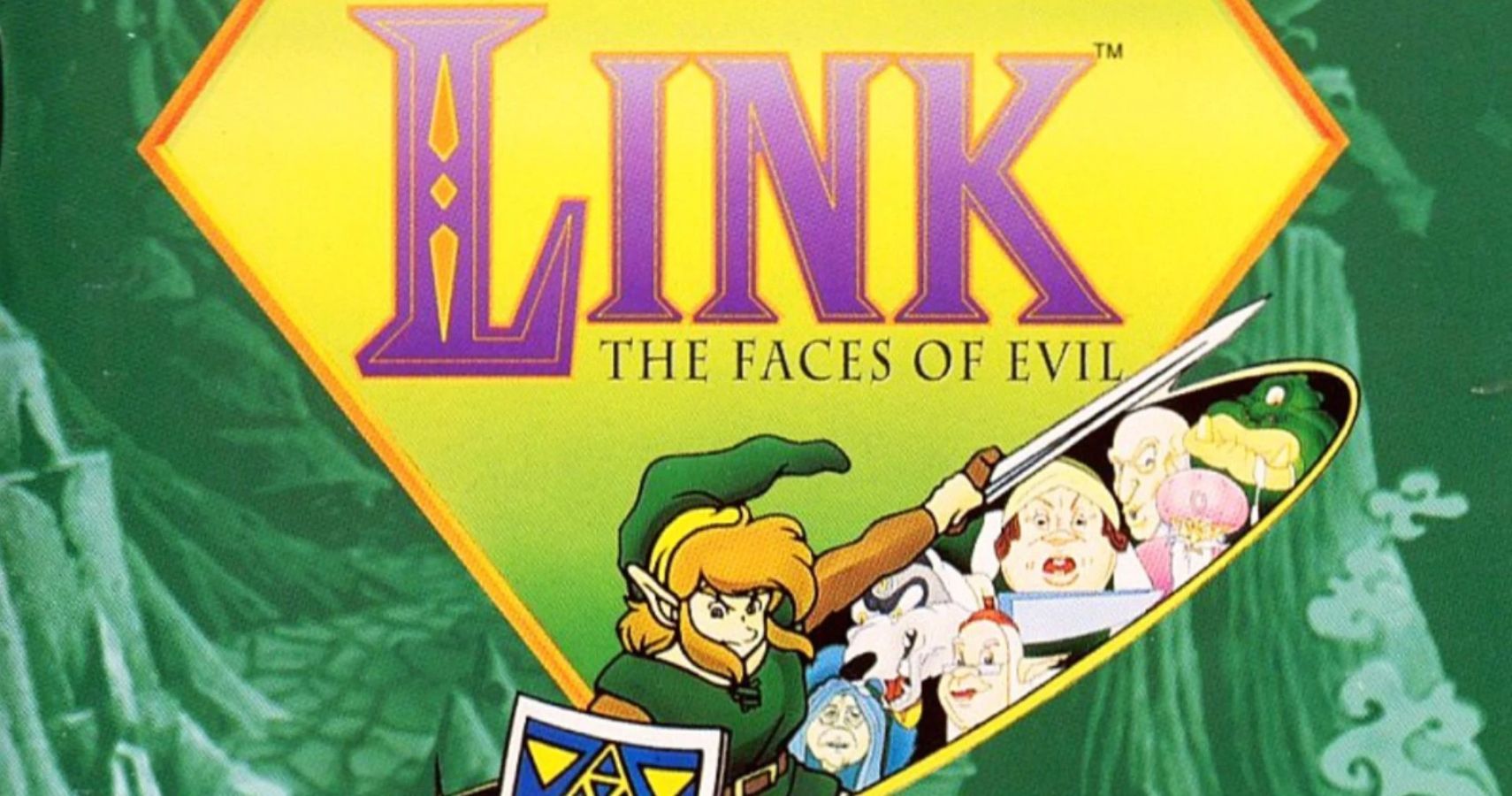 Guides
Animal Crossing: New Horizons
Sharnelle is a small town Canadian writer and gamer with an interest in all things fashion and fantasy. She dabbles in writings from articles to screenplays and spends most of her time drinking tea and playing video games.
Source: Read Full Article