One last TWAB before Season of the Chosen arrives on Tuesday in Destiny 2, and we got a few surprises to share. First, we got to see the brand new armor sets and three new weapons that will be coming to Trials of Osiris in Season 13, along with the three reprised Destiny 1 weapons for the Nightfall playlist, The Swarm, Palindrome, and Shadow Price.
We also got to see all the shiny new weapons that will likely be rewarded from the season event, including a brand new Sidearm, Sniper Rifle, Rocket Launcher, Submachine Gun, Bow, and Fusion Rifle (or possibly an Auto Rifle, it's hard to tell).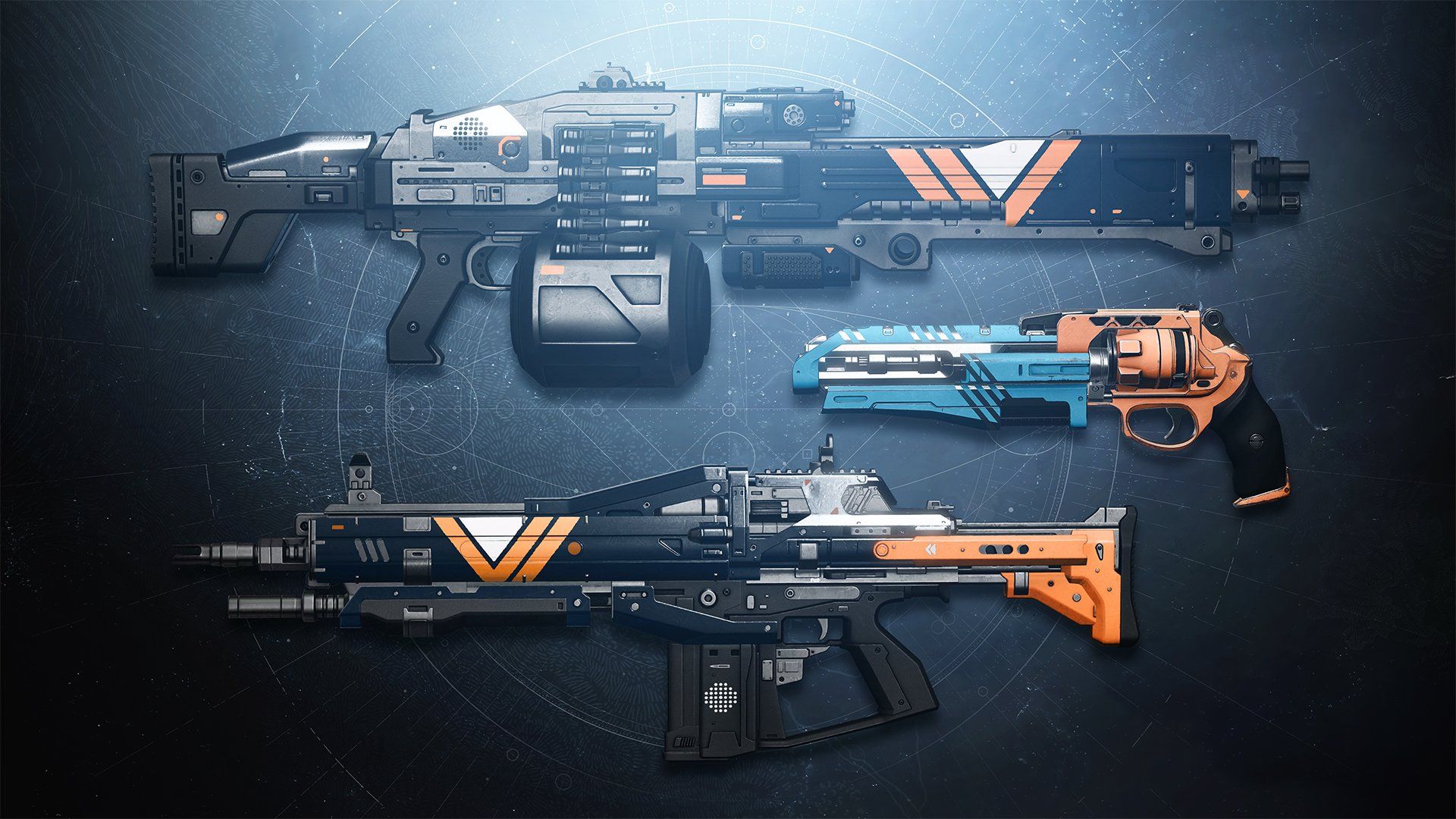 And in a surprise move, Bungie also revealed the brand new Aeon Exotics rework. The Aeon suite of Exotic arms have been much-maligned ever since they were released back in Curse of Osiris. Mostly because their effect was relatively small in comparison to other Exotic armor choices, and the bulk of that effect only happened if everyone in a fireteam was wearing Aeon armors, which basically never happened.
To retune the Aeon Exotics, Bungie has removed each of their unique perks and replaced them with a set of three mods that can be equipped on any of the Aeon exotics regardless of class. Each mod provides an always-on benefit so that they're useful when playing with randos in matchmade activities, and a larger bonus for anyone else who's also wearing an Aeon Exotic.
If all three members of the fireteam are wearing different Aeon mods, it should theoretically give everyone some pretty amazing buffs.

On top of the Aeon rework, Bungie is also bringing back several Exotic Catalysts that were unobtainable thanks to the Destiny Content Vault. Those Catalysts include Bad Juju, Izanagi's Burden, Sleeper Simulant, The Huckleberry, Worldline Zero, Polaris Lance, Telesto, Legend of, Acrius, and Skyburner's Oath. Each Catalyst has been updated to have different objectives that no longer require vaulted content.
Last but not least, Amazon Prime has some freebies for Destiny 2 players if you're so inclined.
Season of the Chosen arrives on February 9.
Source: Read Full Article