Activision is being sued for alleged copyright infringement over the Call of Duty character Mara.
Activision is being sued by a North Carolina writer for allegedly copying his character from a short story called "November Renaissance." According to court documents obtained by TorrentFreak, Clayton Haugen created the character Cade Janus, a female operative that he one day hoped would star in a feature film.
In order to finalize the look of Cade Janus, Haugen hired streamer Alex Zedra to portray Janus in a series of photographs in 2017. Haugen posted those photos to his Instagram account, where you can definitely tell he has a thing for dark-haired women in body armor.
Fast forward a few years and Activision releases Mara as an operator for Call of Duty: Modern Warfare, and she's got a suspiciously familiar look.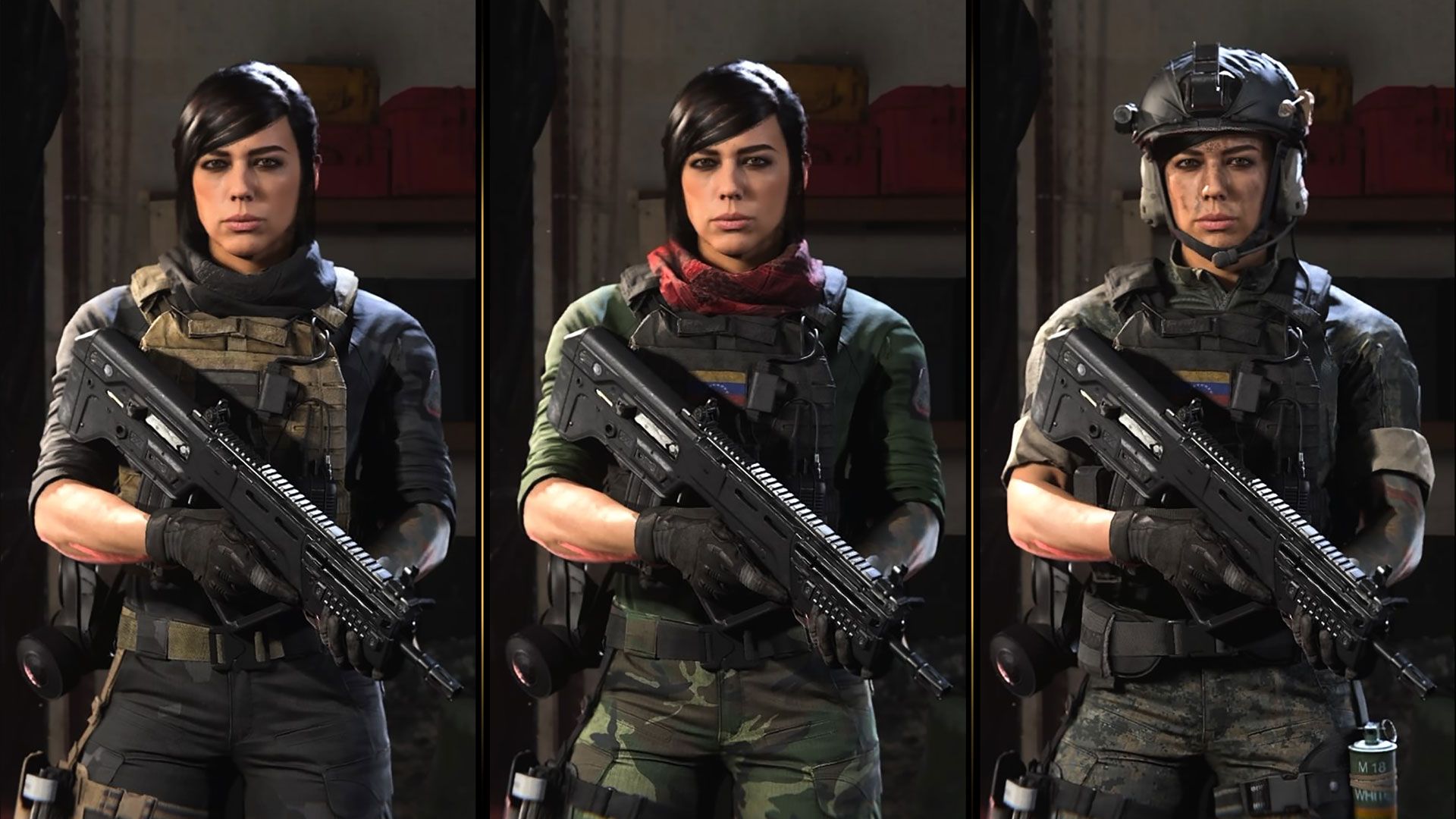 In the complaint, Haugen accuses Activision of stealing his photos of Cade Janus to create Mara. On top of that, he says Activision also hired Zedra to scan her into the game engine and also hired the same makeup artist to exactly recreate the same look as Janus from the original photoshoots.
According to Haugen, Activision even required Zedra and the makeup artist to sign non-disclosure agreements in order to prevent them from testifying.
Haugen filed copyrights for his story November Renaissance back in 2012-2013, but the photos weren't registered until December 21, 2020. That's likely so that he could move forward with his lawsuit. He's seeking "to recover all monetary remedies from Defendants' infringement, including all of their profits attributable to their infringements," as well as attorney's fees.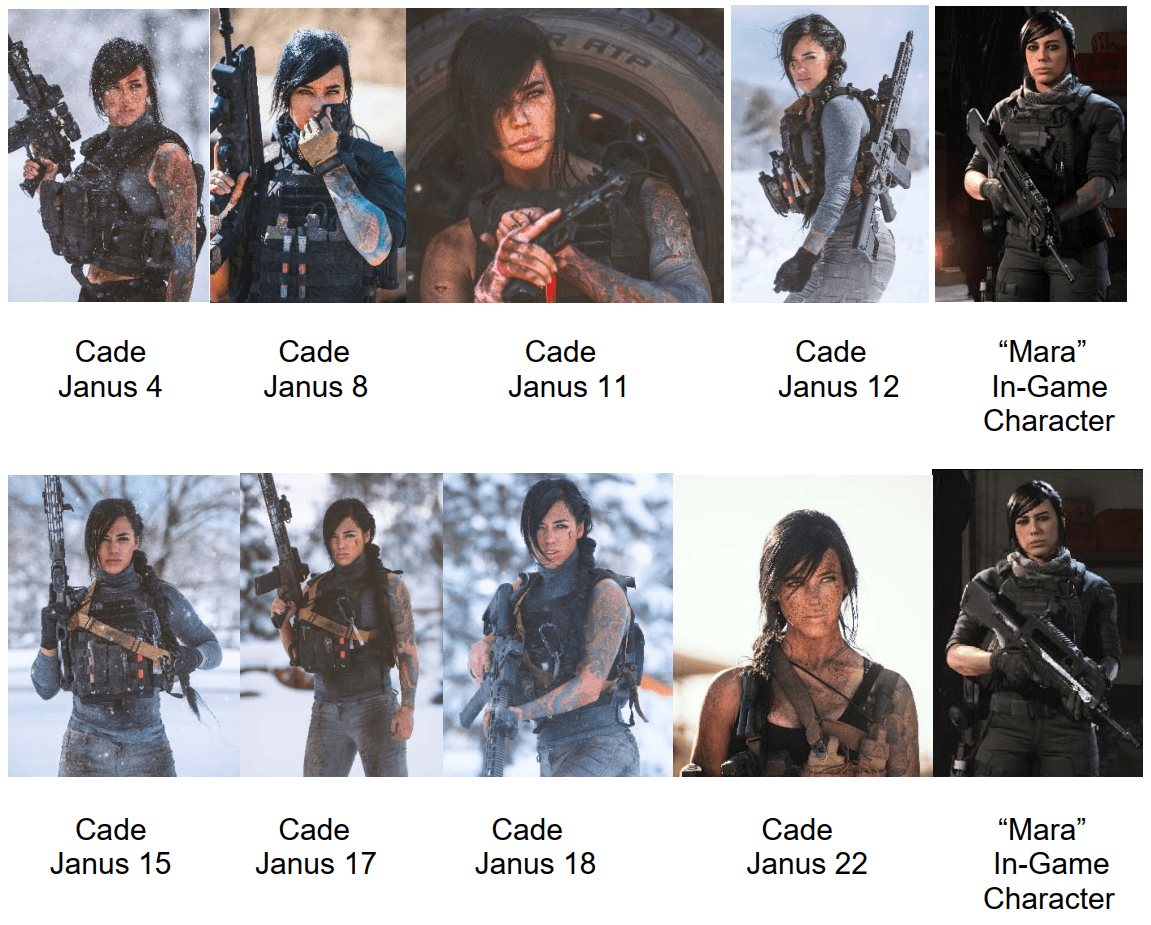 Activision has so far offered no comment.
This isn't the only big deal in Call of Duty that Activision has to address. Warzone fans are in an uproar over the prevalence of cheating in the free-to-play battle royale game, with some streamers even quitting the game because of it.
Activision updated its blog yesterday with what they've done to combat cheating so far and what they plan to do in the future, but it's a story that we've heard before.
Source: Read Full Article