We often think of publishers like Ubisoft, EA, and Activision Blizzard as these monolithic companies of vast wealth and resources, but compared to the likes of Microsoft, Google, or Meta, they're all small potatoes. Only one of the big players like Microsoft is large enough to acquire Activision, although apparently there was at least some thought given to a more meager merger with EA.
In an interview with GamesBeat, Activision Blizzard CEO Bobby Kotick hinted that EA was considered as a potential partner before yesterday's Microsoft announcement, but ultimately it was just too small to buy the Call of Duty maker.
"You'd think, oh, we're this big company and have just these great resources," Kotick said. "But when you're comparing us to, you know, $2 trillion companies and $3 trillion companies and trillion-dollar companies and $500 billion companies, you realize, we may have been a big company in video gaming, but now, when you look at the landscape of who the competitors are, it's a different world today than ever before.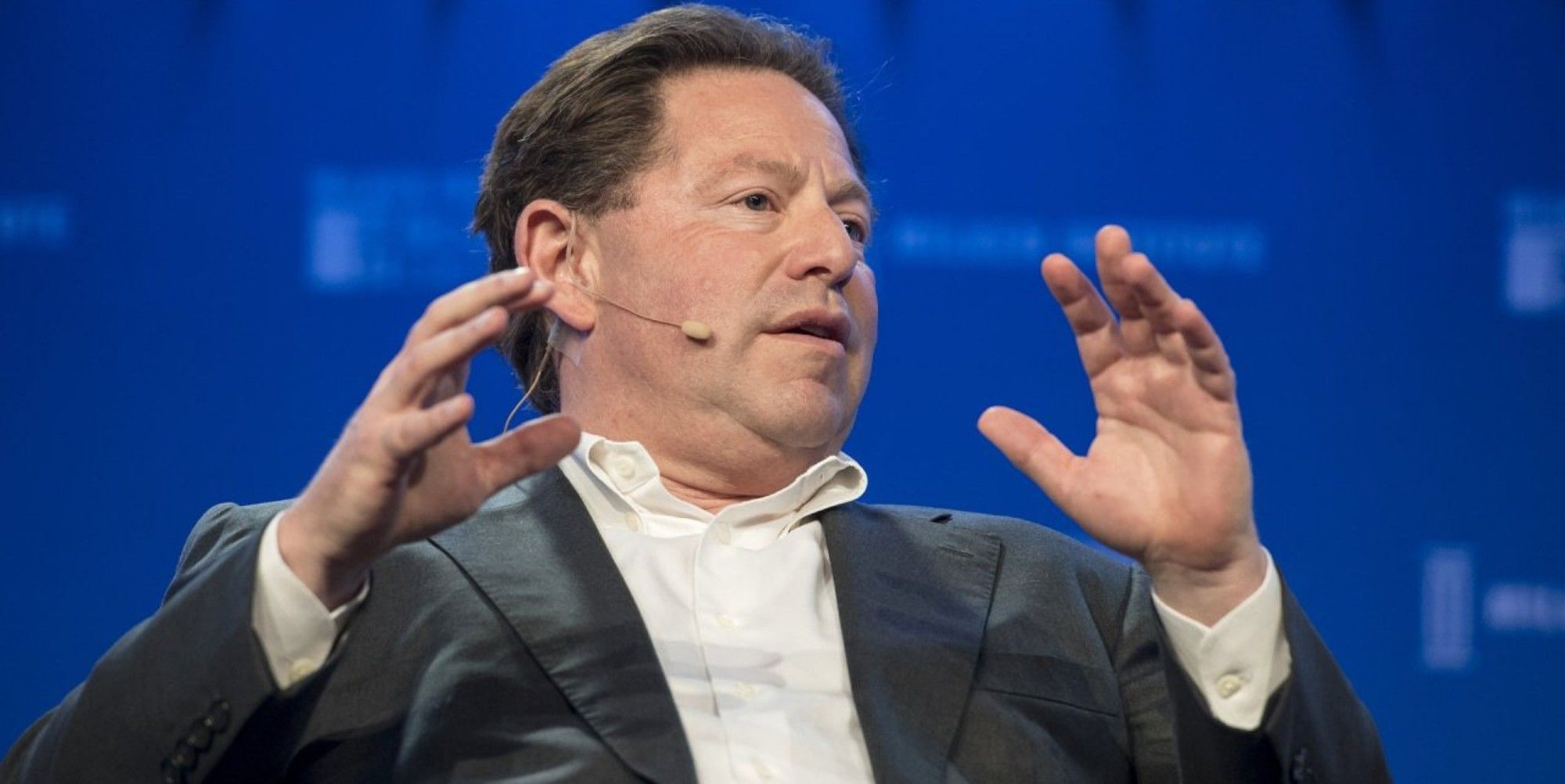 "But I think that even if we were to have consolidated within EA, that wouldn't have given us what we're going to need going forward. And so you needed to have a big partner in order to be able to make it work."
Just to compare relative sizes, EA has a market cap valued at around $40 billion, while Activision Blizzard is around $64 billion. Microsoft, on the other hand, is valued at $2.3 trillion.
In the same interview, Kotick denied that the merger is about getting away from the scandals that have rocked Activision Blizzard since last summer. Instead, it's about gaining access to Microsoft's technology.
"We need them in disciplines like AI and machine learning, or in data analytics, or in purpose-built cloud and cybersecurity," he said, "and that we just don't have."
Activision Blizzard has been mired in controversy ever since the California DFEH filed suit against the company for its toxic work culture. An expose from the Wall Street Journal directly implicated Kotick for ignoring reports of abuse and harassment, allegedly contributing to those reports by threatening to have a female employee killed.
In an effort to stop headlines from damaging Activision Blizzard's stock price further, Kotick even allegedly suggested purchasing a games publication to start running more positive stories. Kotick is widely expected to step down after the Microsoft acquisition clears regulatory hurdles.
Source: Read Full Article