Many moons ago, any hit (or not so hit) movie would, without question, produce a full-blown videogame adaptation to be released alongside it. Whilst many of these games struggled to encapsulate both the aesthetic and plot of the movie whilst also making an engaging standalone videogame, some rare cases managed to live up to the original content.
Titan animation studio Pixar was renowned for pushing the boat out for creating some of the best movie game tie-ins and spin-offs. The Disney-owned company had set the bar exceptionally high for themselves, having released some of the most beloved animated films of all time, but with this came a great deal of source material for developers to experiment with in the medium of gaming.
8

Toy Story Racer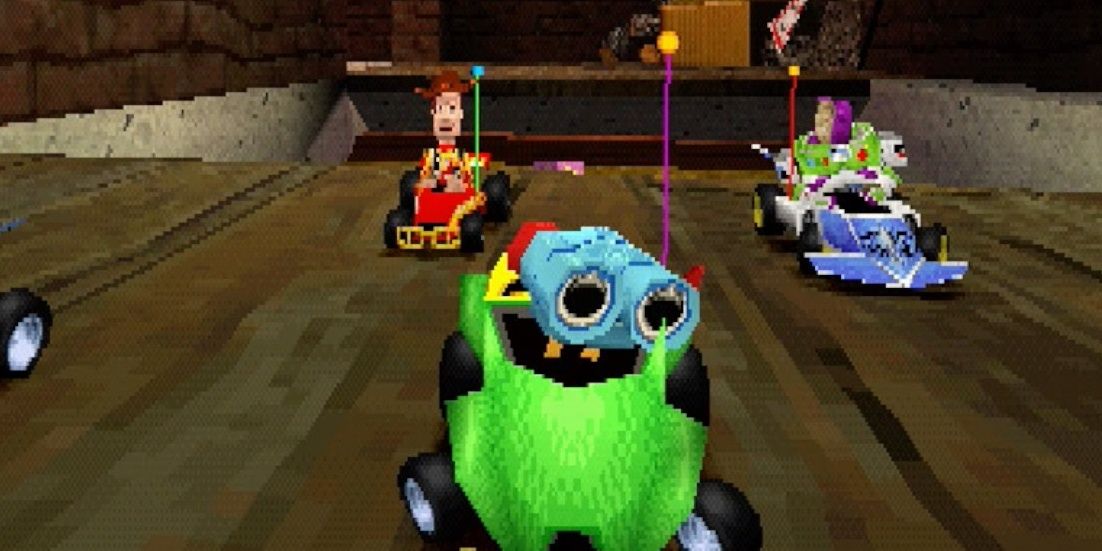 Ah, the sweet, sweet days when every major animated film franchise would release a racing game tie-in. Though many of these aforementioned racing games were questionable in their quality, Toy Story Racer went all out and opted for complete mayhem.
These pint-sized motors felt unfathomably fast, but were all the more fun for being so hectic. Filled to the brim with modes including tournaments, battle, survival, tag, countdown, endurance, and even reverse map options, it's needless to say that Toy Story Racer became a cult classic.
7

Toy Story 2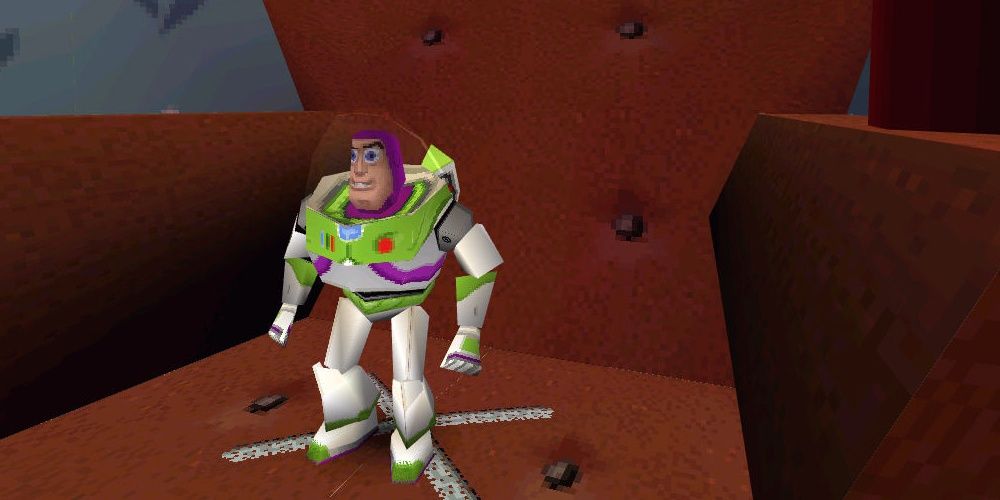 Despite the blatant nostalgia-overload that the Toy Story 2 game provides, it also still holds up well today. Playing as Buzz, players were treated to numerous open world-like levels, each with a range of objectives and side missions to complete.
Humbly beginning in Andy's house, Buzz's journey to rescue Woody takes him through an array of locations, including alleys, elevator shafts, construction yards, and Al's Toy Barn, encountering fan-favorite characters along the way to aid him on his quest. The game was received with praise from critics and fans alike, commended for its seamless blend of platforming, racing, puzzling, and boss battling all within a movie tie-in.
6

WALL-E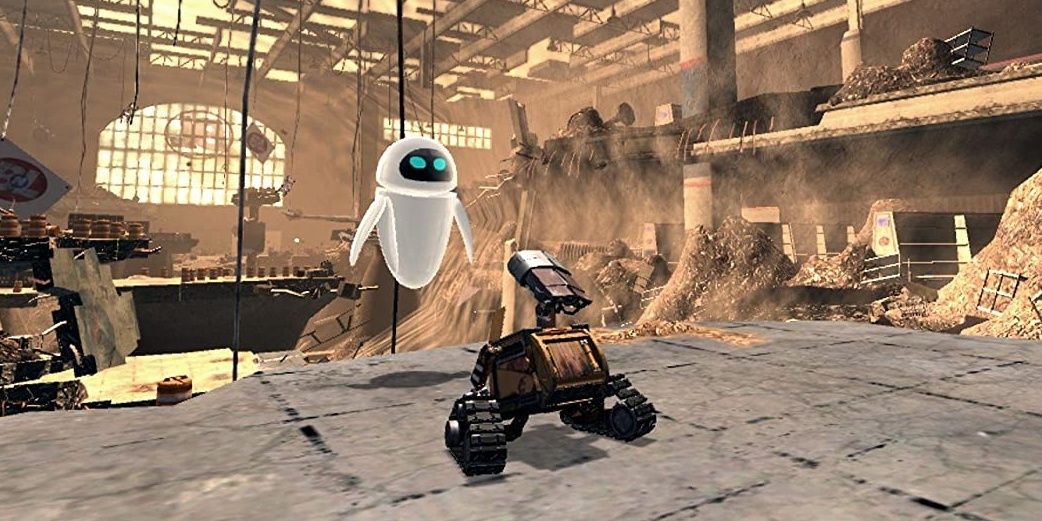 To this day, many character controls in new releases still don't match the pure satisfaction of controlling WALL-E. The smooth-driving little robot is of course the star of his own game adaptation, seeing him venture across a near-derelict Earth and space station to save mankind.
Although largely your typical platformer, taking players through standard level navigating, the occasional puzzle and aiming sections that require a first-person mode, WALL-E excelled in nailing complete control of the title character. From smaller details like ducking under low-hanging objects to racing down hills and transforming into a cube to gain momentum, WALL-E superbly enabled it to be fun to just whizz around freely.
5

Cars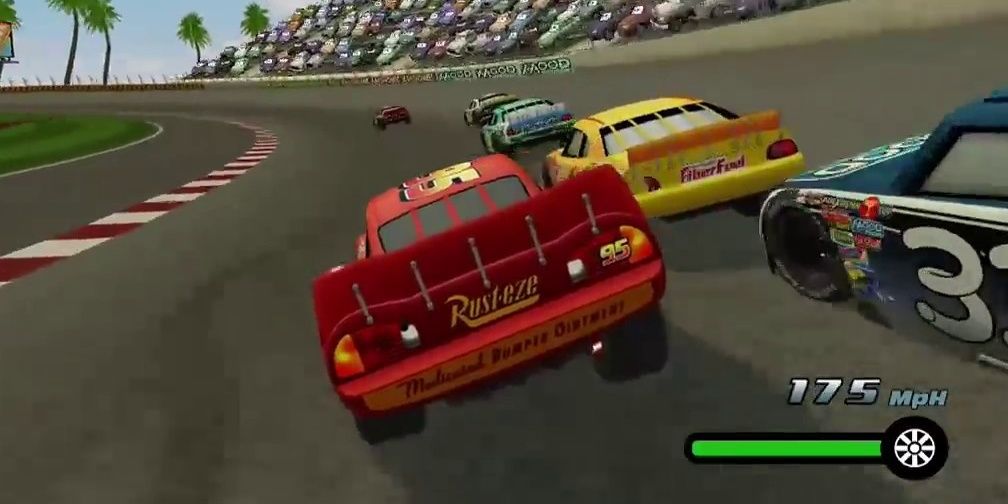 The game tie-in for Cars was a mash-up of the best elements of other Pixar games. An open-world map with character-specific side missions, Cars put players behind the wheel of Lightning McQueen as he explored Radiator Springs.
With an expected amount of racing, tractor tippin', and mastering of new skills such as driving backward, there was plenty of content to keep players coming back for more. Taking a break from progressing in story missions, simply cruising around the dusty, orange sunset-drenched landscape was relaxing, immersive fun.
4

Toy Story 3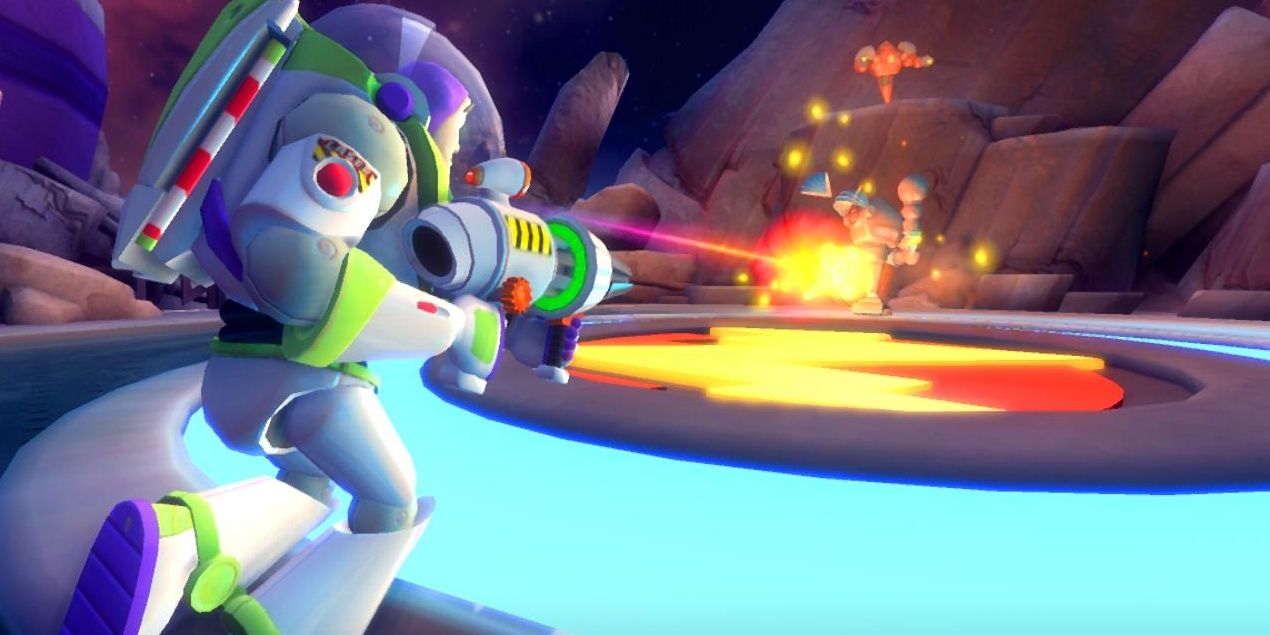 Potentially Pixar's most esteemed and ambitious videogame adaptation, Toy Story 3 opens explosively with the film's opening sequence.
Woody gives Nathan Drake a run for his money as he hops across moving train carriages whilst under fire from evil Hamm's fleet of minions. This level of action holds up throughout the rest of the game, allowing players to control Woody, Buzz, and Jessie as they navigate scenes from both Toy Story 2 and 3 and a host of new dream-like environments, including a wild west-themed hub world.
3

Ratatouille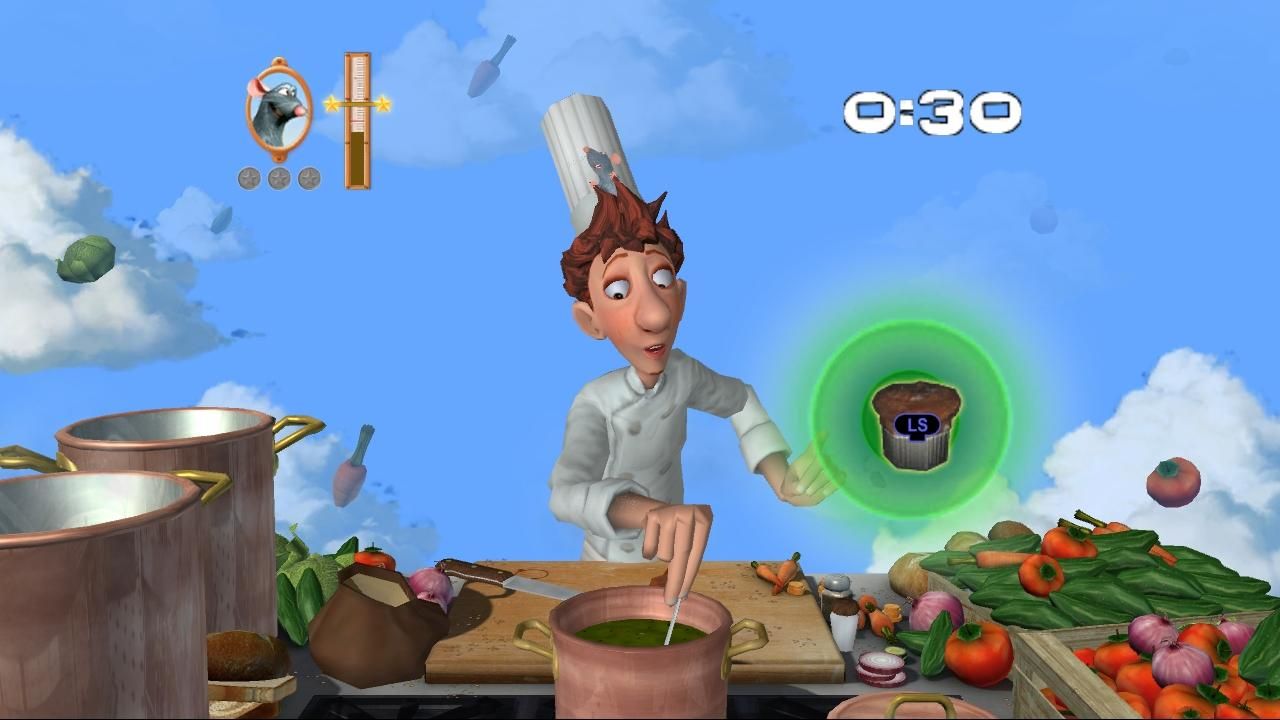 Considering Ratatouille is far less action and adventure-oriented than many other Pixar outings, the 2007 videogame adaptation managed to include a variety of high-energy set pieces and lively levels.
Remy's fascination with the culinary world allowed players to explore floating food dream worlds in basic but fun platforming sequences, whilst also navigating the grimy underworld of the gutter-level streets and sewers of Paris. As with most Pixar games, Ratatouille succeeded in nailing the aesthetic of the environments and characters, making little things like carefully scurrying around spillages in the kitchen all the more immersive and fun.
2

Cars 2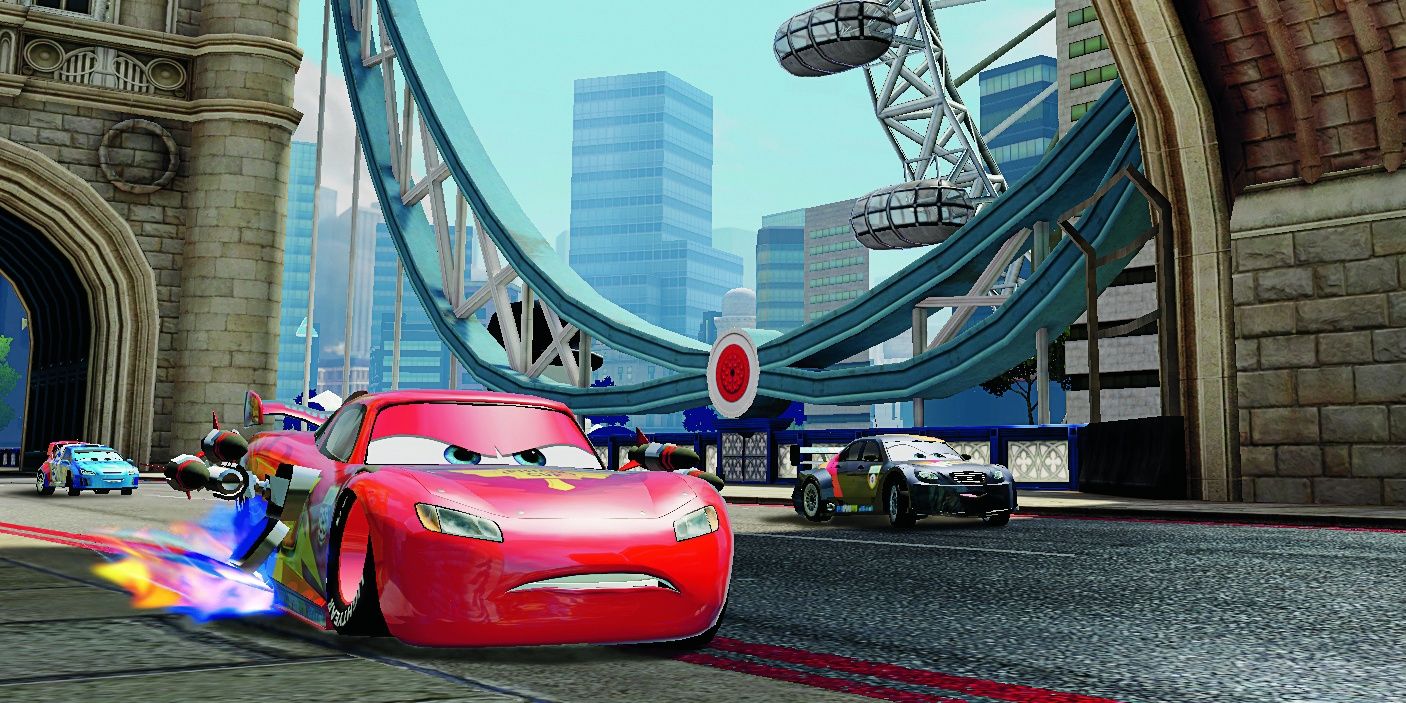 Developing from the first game, Cars 2 surprised players with a simple but effective and fun racer. The divisive movie sequel saw the original gang of automobiles leave Radiator Springs to trot around the globe when Mater mistakenly gets wrapped up in an international spy conspiracy plot.
The videogame took the best elements of the movie and merged them into an addictive racer, reminiscent of Crash Nitro Kart and Sonic & Sega All-Stars Racing. The level design was inventively dynamic with hidden routes, a rewarding turbo system, and a variety of racing and battle modes.
1

The Incredibles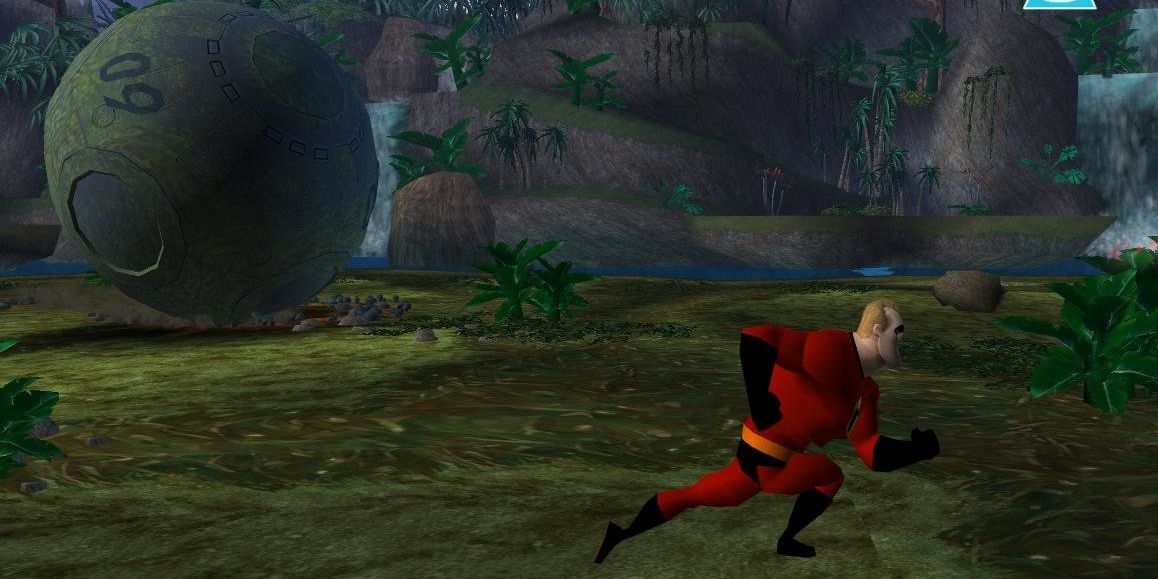 Though released to generally average reviews, The Incredibles on the PS2 has a special charm that makes it hard to exclude from this list. Players delve into the world of the movie, reliving intense battles against Omnidroids and fights against Syndrome's henchmen, whilst also playing new sequences, such as chasing the school bus as Dash and escaping a burning building as Mr. Incredible.
Their array of powers and special abilities made each level possess something unique to keep players on their toes and not be bored.
Source: Read Full Article