League of Legends developer Riot Games has officially partnered with music streaming platform Spotify for a "first-of-its-kind multiyear partnership." With the deal, Spotify becomes the official and exclusive audio-streaming partner for League of Legends events.
Music has long had a place in the hearts of League of Legends players. There have been dozens of songs and music videos produced around the game, and its competitive scene, including the wildly popular Worlds Anthems.
As part of the partnership, Spotify and Riot will collaborate to make several new, "exclusive and original" podcasts. The first podcast, which already has a teaser up on Spotify, is called "Untold Stories: Top Moments from Worlds." The nine-episode series will lead up to Worlds 2020, the tenth annual League of Legends championship. This first show and others will allow users to hear about "the top players and anthems through game highlights, recorded interviews, game sound effects, and new interviews with key players."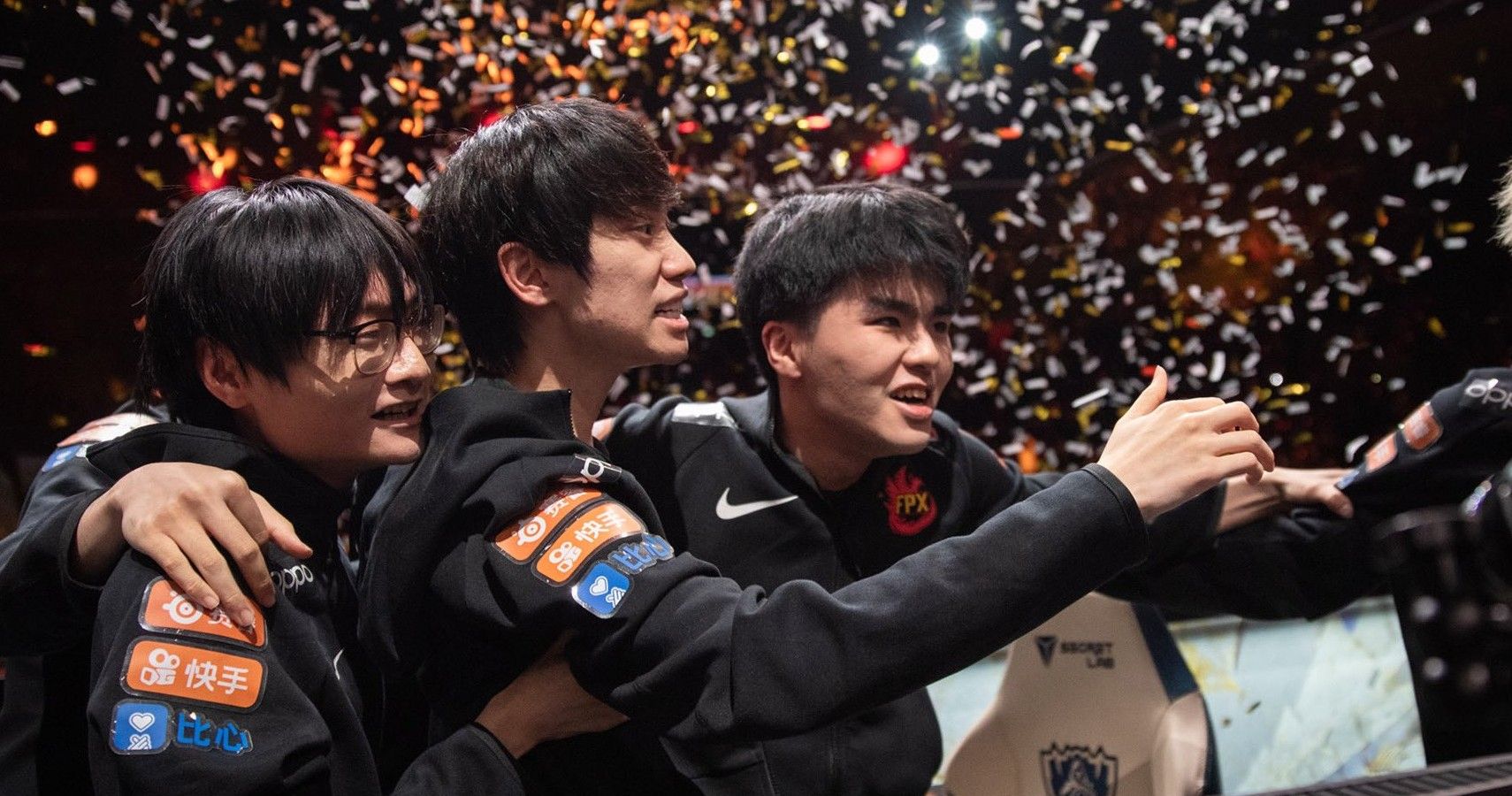 Along with the exclusive podcasts, the partnership will bring about the Official League of Legends Esports Hub. The hub will be a central place for all music, podcasts and playlists (both community and official) related to League of Legends. Spotify will also provide a look behind-the-scenes at the creation of this year's Worlds Anthem, "through the Worlds Anthem Takeover on Spotify."
"Music and audio are an intrinsic part of our sport and game, so we are thrilled to partner with Spotify to provide our fans with another platform where they can enjoy the ultimate manifestation of League of Legends," said head of global esports at Riot Games Naz Aletaha.
June Sauvaget, global head of consumer and product marketing at Spotify said, "Our partnership with Riot Games will create a first-of-its-kind audio universe for the millions of Spotify and League of Legends fans across the globe. As the exclusive—and first ever—global audio service partner for League of Legends, we plan to create a world-class audio-streaming experience for our users, making discovering both music and podcasts easier than ever before."
As if the 2020 Worlds Anthem wasn't enough to get fans excited, Spotify and Riot have created the perfect place to get hyped about Worlds 2020, which is set to start with the Play-in stage on September 25.
Source: Read Full Article