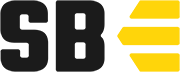 This article is brought to you by StatBanana, the best Overwatch strategy tool.
The Houston Outlaws are being forced to move their training facility from a 5900-square-foot home in Houston's The Woodlands community that the Overwatch League organization recently leased due to concerns from members of the community.
The team's GM, Matt "Flame" Rodriguez, tweeted about the situation saying the move is "unnecessary and stressful."
Houston's NBC affiliate KPRC-TV reported that neighbors in the community expressed concerns with "traffic, noise, and property values" that could arise because of the organization's occupancy of a home.
Source: Read Full Article